College Football Predictions: Week Two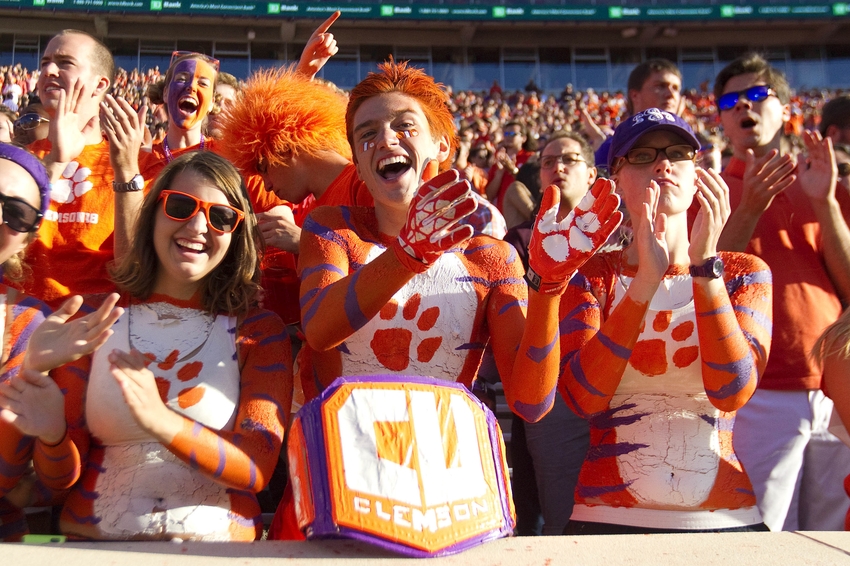 Each and every week, our staff will give you our College Football weekly picks. Take a look at who we have in week 2.
College Football season is finally upon us.
After a great week of games, week two leaves something to be desired. There are some good games on the schedule, but not nearly as many as you'd like to see after a stellar week of College Football.
After the first week, we have a tight race. Here are the staff standings before we give our predictions for the second week of College Football.
1) Ben (6-4)
1) Cole (6-4)
3) Andrew (5-5)
3) Ty (5-5)
6) Travis (4-6)
College Football Week 2 Predictions:
Penn State at Pittsburgh
Andrew: Pitt
Tyreese: Pitt
Ben: Pitt
Cole: Pitt
Travis: Pitt
Iowa State at Iowa
Andrew: Iowa
Tyreese: Iowa
Ben: Iowa
Cole: Iowa
Travis: Iowa
Kentucky at Florida
Andrew: Florida
Tyreese: Florida
Ben: Florida
Cole: Florida
Travis: Florida
Wake Forest at Duke
Andrew: Duke
Tyreese: Duke
Ben: Duke
Cole: Duke
Travis: Duke
Arkansas at TCU
Andrew: TCU
More from Rubbing the Rock
Tyreese: TCU
Ben: TCU
Cole: TCU
Travis: TCU
South Carolina at Mississippi State
Andrew: Mississippi State
Tyreese: Mississippi State
Ben: Mississippi State
Cole: Mississippi State
Travis: Mississippi State
Florida Atlantic at Miami
Andrew: Miami
Tyreese: Miami
Ben: Miami
Cole: Miami
Travis: Miami
Virginia Tech at Tennessee
Andrew: Tennessee
Tyreese: Virginia Tech
Ben: Virginia Tech
Cole: Tennessee
Travis: Tennessee
BYU at Utah
Andrew: Utah
Tyreese: Utah
Ben: Utah
Cole: Utah
Travis: BYU
Virginia at Oregon
Andrew: Oregon
Tyreese: Oregon
Ben: Oregon
Cole: Oregon
Travis: Oregon
What are your predictions for this week's slate of games? Comment below with your picks and see if you can beat our staff!
This article originally appeared on