SMU is pouring $150M into its facilities to impress the Big 12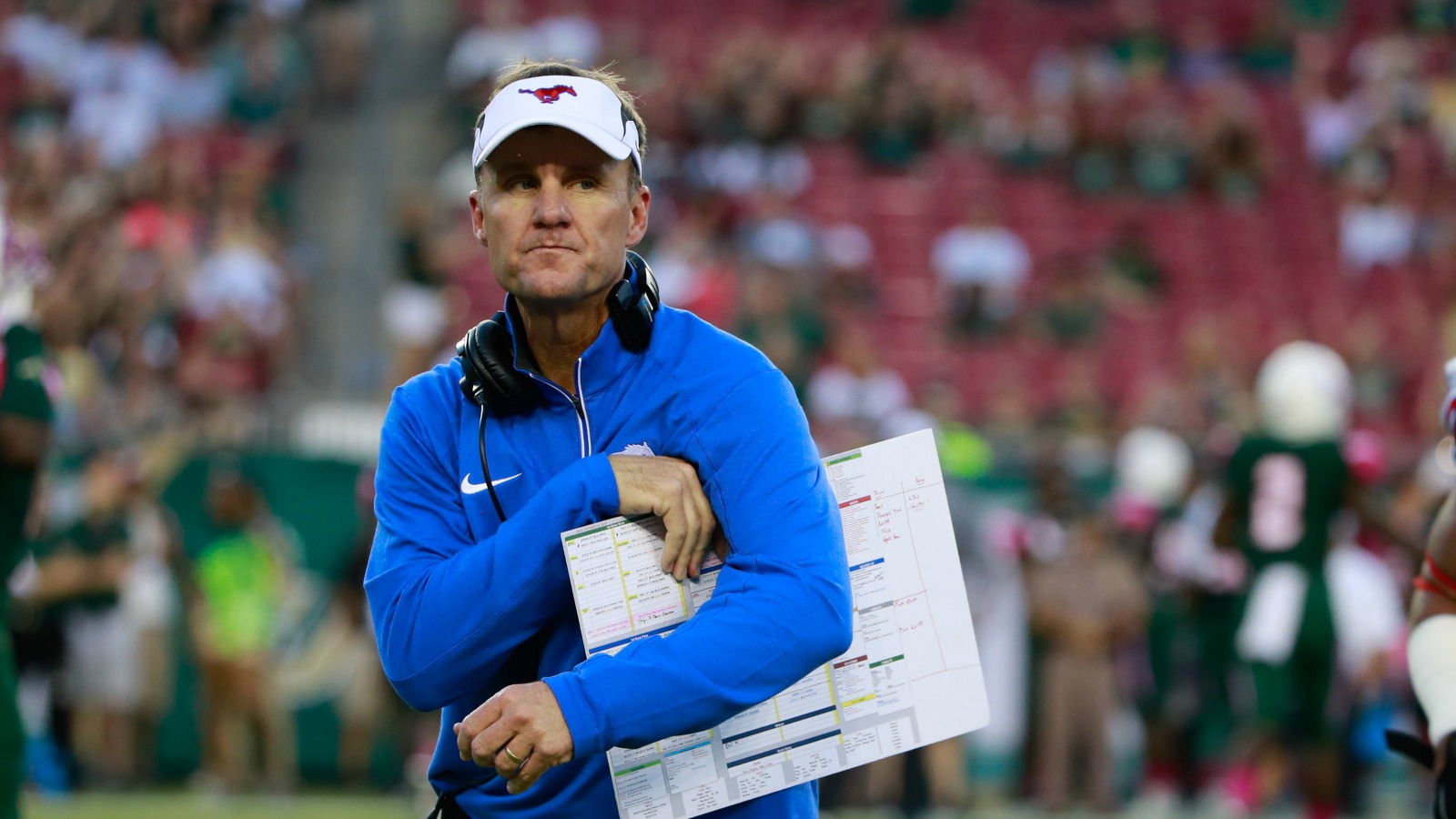 When it comes to college athletics facilities, it really is one big game of 'keeping up with the Joneses.' Your facilities are only as good as your biggest rival's, and the construction is never truly complete. As soon as one building goes up, it's time to build another. Once that's complete, something else needs a renovation.
It's been going on for years, but we got the latest reminder on Tuesday, when SMU announced a new $150 million master plan for athletic facilities on the heels of $120 million in recent and soon-to-be completed athletic facility projects. 'Phase 1′ of the project, as they deem it, has a $50 million price tag and will help build, amongst other things, an indoor performance center (replete with a full-length football field), as well as an outdoor football practice field and new soccer stadium.
Here are details straight from the SMU press release:
From there, the press release continues with more details, though it seems like we hit all the key, pertinent info in those two paragraphs above. After all, doesn't it seem like a bit more than coincidence that in those opening two paragraphs, the phrase 'competing at the highest level of intercollegiate athletics' is mentioned not once, but twice?
It seems more than ironic, especially, since you know the latest go-around of college sports conference realignment seems to be on the horizon, and SMU seems to be firmly on the outside looking in. For all the talk about Houston, Cincinnati, BYU and a couple directional schools in Florida, SMU seems to be the one program that is both prominent and geographically relevant, and isn't even being considered by the Big 12.
SMU Athletics Reveals Future Facilities Projects https://t.co/FFuP2keGKE pic.twitter.com/3Wpj2skiIx

— SMU Athletics (@SMUMustangs) July 26, 2016
Whether this is enough for SMU to get into the conversation, only time will tell.
But if this is SMU's way of showing its value to college football's conference big boys, it's a hell of a way to make an impression.