Xavier Basketball: Musketeers add to 2017 class with big Kentrevious Jones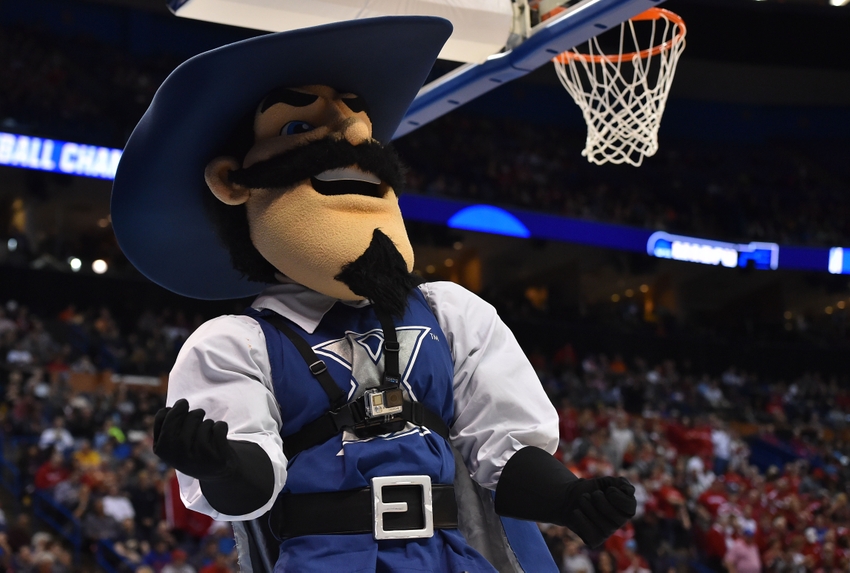 Xavier basketball now has four total recruits in their 2017 class with one scholarship remaining.
Xavier head coach Chris Mack has run one of the most consistent programs in the country since joining the Big East Conference in 2013. They have made three straight NCAA Tournaments, are competitive in league play every year and reached the Sweet 16 in 2015.
The Musketeers don't look to be taking a step back anytime soon. The team is projected to be a top-10 program nationally in 2016-17 and their recruiting class in 2017 looks special on paper.
Mack and company added to the 2017 class on Sunday as Kentrevious Jones, a three-star center, committed to the program over UCF, LSU, Oklahoma and Texas Tech.
The 6'11", 290 pound big man from Macon, GA has remained out of the spotlight nationally. Jones is not featured on many recruiting sites and has received very little publicity as of late.
But Jones is a critical addition for the Musketeers, especially after what they lost in the front court following last season. With Jalen Reynolds opting to turn pro and James Farr graduating, the team became rather inexperienced up front.
That will become even more of an issue in 2017-18 after RaShid Gaston graduates and Trevon Bluiett potentially keeps his name in the NBA Draft pool. Jones could combine with 2016 freshman Tyrique Jones to form a powerful, tough, aggressive front court combo who can battle on the boards and score in the post.
Jones needs to develop better conditioning and an improved game beyond the painted area, but the recruit has a solid skill set that helps him operate successfully on the interior.
Said Jones AAU coach Darren Darby of the Atlanta Xpress: "He's a true middle presence, a throw-back big guy with grit and toughness. He's a sleeper who didn't play last summer because of a broken foot. He's lost 20 pounds already.

"He will be a kid people talk about two years from now saying, 'Where was this kid? How did Mack find him'"
Jones is the fourth member of Xavier's 2017 recruiting class, joining four-star small forwards Naji Marshall and Jared Ridder, and four-star shooting guard Elias Harden. The Musketeers still have one scholarship available, so they have the opportunity to add one more high impact player.
Xavier isn't going anywhere any time soon in the Big East Conference. If their new front court duo lives up to expectations, the Musketeers could be one of the tougher rebounding teams in the league in the years to come.
This article originally appeared on