UCLA Basketball: Bryce Alford at Shooting Guard Will Give the Bruins the Best Chance at Success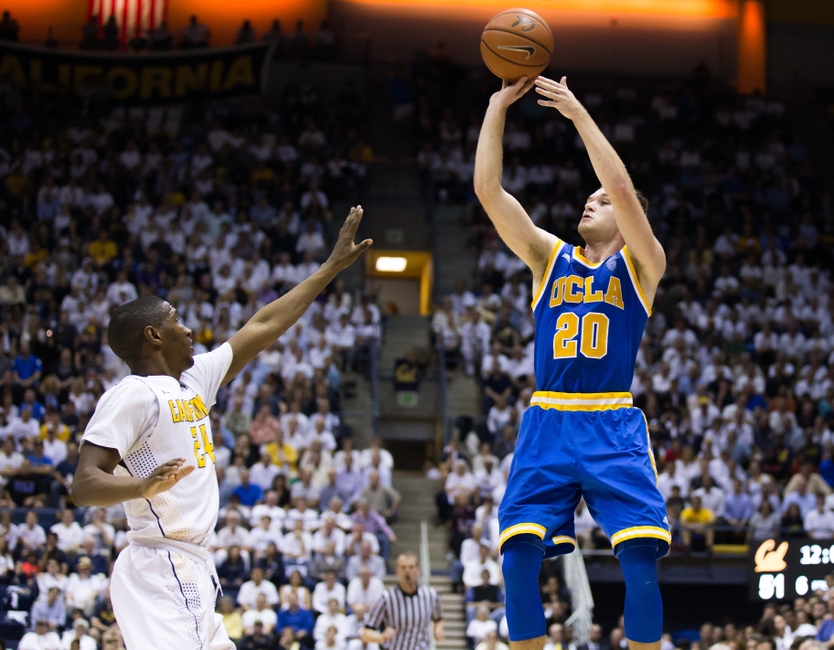 The UCLA Basketball team has a new offense which will require the Bruins to fulfill certain roles. One of those is maintaining Bryce Alford as a shooting guard.
There will be a lot of running up and down the court with the UCLA Basketball team as they head into the next chapter of the Steve Alford era.
With freshman Lonzo Ball taking over the point guard spot and running a system that has been likened to the Golden Sate Warriors, the Bruins are going to be explosive.
In this system, every player is going to need to know their role. One player that is vital to this philosophy is senior guard Bryce Alford.
The last three years he has been utilized as a point guard. The last two years, he has been starting at the 1 spot. He has had some success leading the point, but he has also had some trouble commanding the offense.
As you know, the Bruins went 15-17 and missed the NCAA Tournament last season.  That is a team effort, players and coaches alike. Part of the reason was because players were not used to the best of their abilities. Bryce Alford is one of them.
Alford is not a point guard, he is a shooting guard and a killer one at that. When he is on top of his game, he can make shots from everywhere in the court.
The problem he had last year was that he was trying to be a shooting guard and the point guard and it was too much for him.
This season, he does not have to worry about overexerting himself because with Ball — and sophomore Aaron Holiday — running the point, Alford can move about the floor and find his shot.
We saw a little bit of this in the Bruin's tour of Australia. Ball was facilitating the offense and Alford was causing havoc on the outside. Without having defenders constantly on him as he did last season as a point guard, Alford looked more focused and determined. That also could be because he wants to prove a point as he heads not his senior season.
A deadly Alford is good for UCLA. That is why he should stay at the shooting guard spot and develop himself at that position. Taking on any more responsibilities, like ball handling, would be a disservice to him and the team.
This article originally appeared on