UCLA Basketball: 5 Takeaways From The Win Over Kentucky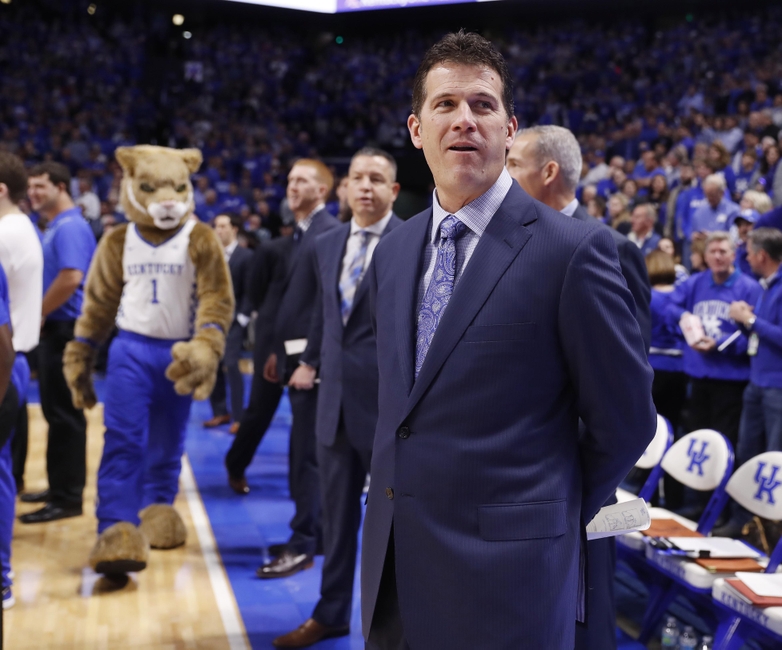 A lot of things went right for the UCLA Basketball team in their win over Kentucky and going forward it will help them find success. Here are 5 takeaways from UCLA's huge win.
1. This UCLA Basketball Team IS For Real
There is no doubt that this UCLA Basketball team is for real. Last week, I wrote an article questioning how good UCLA basketball is. Well they just proved that they are pretty darn good after they beat Kentucky in Lexington.
Going into the game, UCLA was 8-0 against primarily weak teams, though their victories against Nebraska and Texas A&M proved that they have definitely improved, but how good can they actually be? To actually beat UK in their own home solidifies the fact that UCLA is one of the best teams in the country.
UCLA held off the #1 team in the nation. They did it with offense, defense and patience.
With UCLA Basketball on the path that they are, many are already talking about a National Championship (aside from LaVar Ball). That is all well and good, but it is still quite a ways away. Right now, UCLA needs to focus on finishing strong in their non-conference schedule which continues next Saturday against Michigan.
2.  Bruin Bigs Get Buff With Anigbogu
The UCLA big men were doing pretty well before freshman center Ike Anigbogu returned to the lineup last week after a meniscus injury.
Thomas Welsh and TJ leaf have both combined for 9 double-doubles this season, so there is no doubt that they are key offensive weapons for UCLA, but what Anigbogu brings is a lot of physical play and defense.
The freshman is going to be the presence that Tony Parker should have been last season. Anigbogu is quicker, more athletic and exceptionally strong.
He might have fouled out against Kentucky, but he did pull down 6 points, 6 boards and 2 blocks. That is some aggression that I do not mind seeing from UCLA Basketball player.
3. Lonzo Is Ballin'
UCLA was poised and ready for this game and the floor general, Lonzo Ball, had a lot to do with it. He was not only creating the offense for this team, but paced them and knew what to do against Kentucky every time he took the ball down court… after his 4 early turnovers that is.
It looked as if Ball might have succumbed to the intensity of the environment. Was the freshman was getting exposed against the Big Blue Nation? Nope.
Lonzo Ball's message to Big Blue Nation. pic.twitter.com/t6u7OmX30s

— SportsCenter (@SportsCenter) December 3, 2016
Ball was not rattled. He was confident. Not only did he hit his first shot from way behind the 3-point line to end the half, but now has an iconic picture of himself telling the Kentucky crowd to quiet down.
He may be a freshman, but he is a very good freshman.
4. The Hamilton-Alford Combo
Isaac Hamilton and Bryce Alford are the veterans on this team and are doing a damn good job of living up to that label. Both guards survived the down 2015-16 season and are making up for it with with some very good basketball this season.
Though the attention has moved off of them to Ball, they have not sat back and pouted. Instead they have grasped their new roles and have owned it.
Hamilton may not be the flashiest guy in the court but he was the one that is getting the most points per game. Hamilton once again lead the team in scoring with 19 points against UK.
Alford has done a fantastic job taking on that 2 spot. This season he is posting some of the best numbers in his career and kept up those numbers against the Wildcats.
Both were not phased by the raucous Rupp crowd. They both came in and did what they needed to do for their team to get the win.
5.  The Bruins are a Second-Half Team
It happened once again where UCLA did not have the strongest start against Kentucky but as they have done all season long, they pulled it together as the game progressed and started a the second half strong.
Before the Kentucky game, UCLA was averaging seven more points in the second half than in the first. The Bruins only had 48 in the latter half against UK as opposed to 49, but you could tell that they were in a better rhythm than they were in the first.
Lonzo Ball executed a very strong game plan which had the Bruins controlling most of the second-half. UCLA was in double-digits for a good portion of the half and never relinquished it. The Wildcats got back to within three at one point, but UCLA would not let Kentucky any closer.
They put in the effort and shut down the Big Bad UK.
6. THE Sixth Man: Aaron Holiday
I was only going to do five takeaways but I think this extra takeaway is indeed a bonus.
There are currently six Bruins averaging double-digit points per game. Five are starters and one of them comes off the bench. That would be sophomore guard Aaron Holiday.
Holiday started last season but has taken a backseat to Lonzo Ball and he has not let that get in the way of how he plays his game. Against Kentucky, there were times where Holiday was the most aggressive Bruin on the court and literally went right at the Wildcats.
Holiday is exactly what UCLA needs and they have not had that in the last few seasons. For the Bruins to have multiple players able to handle the ball is a plus.
To have someone as aggressive and determined to win as Holiday is priceless. Go Bruins!
This article originally appeared on