Syracuse Basketball To Play Kansas In December 2017, Per Report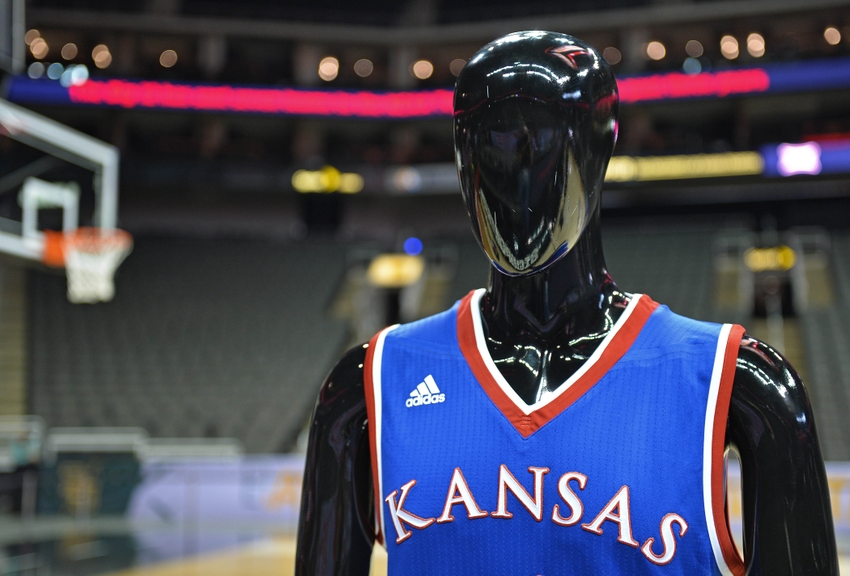 The Syracuse Men's Basketball team's non-conference schedule just added Kansas to their 2017-18 slate. This 2003 National Championship rematch could be fun.
Well, this could prove fun for the Syracuse basketball team.
Jon Rothstein is reporting (http://www.fanragsports.com/cbb/syracuse-play-kansas-miami-2017/) that the Syracuse Men's Basketball team will square off with Kansas on Dec. 2, 2017, in a non-conference clash at the American Airlines Arena in Miami.
The game's official start time will get announced at some point down the road, according to Rothstein.
Orange fans undoubtedly will tune in for this match-up, as it pits the two programs that played for the 2003 national championship. And we all know how that turned out.
This neutral-court affair also warrants blockbuster status because it will take place in what is
More from Inside the Loud House
Syracuse head coach Jim Boeheim's last scheduled season with the Orange.
The Jayhawks, led by head coach Bill Self, continue to win Big 12 conference titles year after year, while recruiting with the likes of Duke, Kentucky and other heavyweights.
Most, if not all, preseason polls for this year's campaign place Kansas in the top five across the country. The 'Cuse, meanwhile, may very well have top-10 talent, but sees its initial national rankings more in the 15-25 range.
Anyone remember Dick Vitale's preseason rankings?
The last time these two met, SU defeated the Jayhawks, 89-81 in overtime, in the 2008 CBE Classic championship game, held in Kansas City, Mo.
Adding Kansas to its 2017-18 slate will surely bolster Syracuse's non-conference schedule, which also includes Georgetown, UConn and a yet-to-be-determined foe as part of the ACC/Big Ten Challenge.
This article originally appeared on