Michigan State Basketball: Watch this amazing 2016-17 preview hype video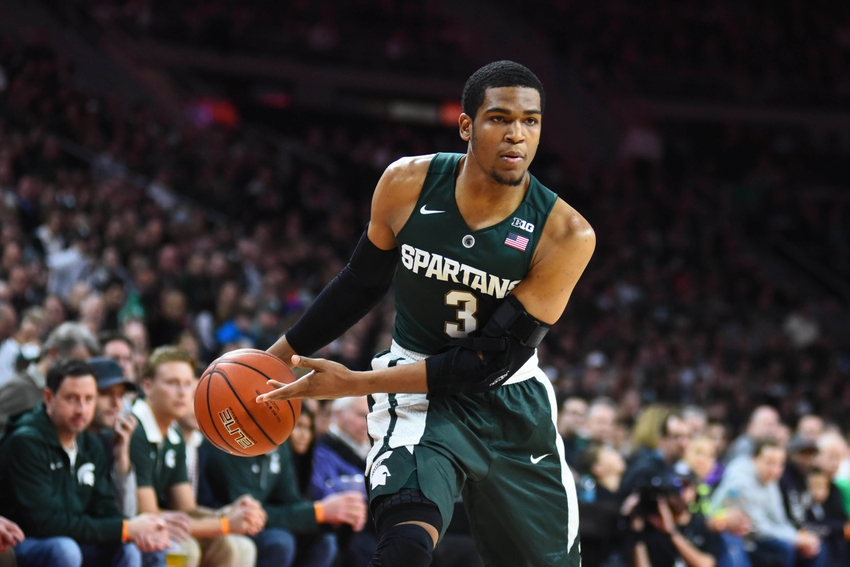 If you are excited for the 2016-17 Michigan State basketball season to start, this hype video is for you.
On a scale of 1-10, how excited are you for the start of the Michigan State basketball season? The Spartans happen to be one of the top-ranked teams in the country to start the season, but will they live up to the high expectations?
Must Read: MSU Basketball: 5 bold predictions for November
Michigan State needs to win the season-opener against Arizona to gain some recognition and respect from national pundits. Right now, the Spartans are considered a good team with some glaring flaws. That will need to change on Friday night.
Unfortunately, offseason has dragged on more than usual with the failures of the football team. The last memory we have of Michigan State basketball is the first-round exit after a loss to 15-seeded Middle Tennessee State. Can this team help fans forget that?
This team has the talent with an incoming freshman class better than any Tom Izzo has ever had and some veterans sprinkled in. Will Miles Bridges live up to the immense hype and become a player of the year candidate? Very possible.
Need another reason to get hyped for the big game? Take a look at this incredible hype video created by DeBeau Films.
Usually it's the football team that has the hype videos, but that hasn't been the case this year. There are some lofty goals for this team and there's a chance that the Spartans could come out of the Big Ten as conference champs.
Here's to another highly-anticipated Michigan State basketball season.
This article originally appeared on