Maryland Basketball: Michal Cekovsky playing at a very high level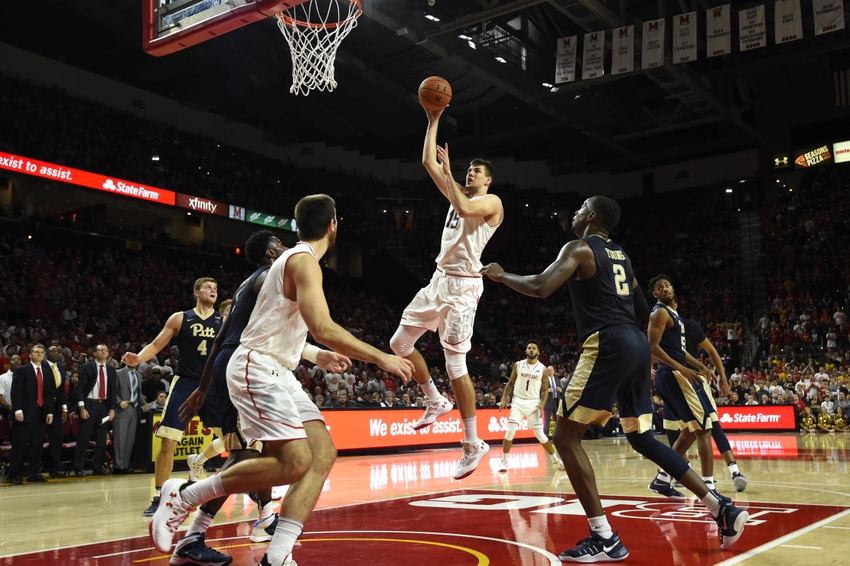 Michal Cekovsky missed the first four games of the season with a foot injury.
Since returning to the lineup against Stony Brook, Cekovsky has easily been Maryland's most impactful big man.
Over the first two years of his Terrapin career, Cekovsky averaged just 2.5 points and 2.2 rebounds. He came off the bench for Mark Turgeon and played limited minutes during that period.
He's also only scored in double figures twice prior to the 2016-17 season.
Cekovsky made his season debut on Nov. 22 against the Seawolves. The Slovakian native came off the bench and scored 16 points and was extremely efficient on the offensive end.
The junior forward played 16 minutes, but still managed to foul out of the game in a 77-63 Maryland victory.
"I was really encouraged," Turgeon said after the Stony Brook game. "He finished plays around the rim. He could get a little better with his back to the basket. When he had an angle, he was good."
Prior to that game, the Terps really hadn't got much production from their frontcourt players.
Damonte Dodd only scored more than five points on one occasion (against St. Mary's College). He also had the same or more personal fouls than points in three games.
Dodd did miss two games due to a concussion, but was struggled in the time that he has been on the floor. The Eastern Shore native has been asset defensively as he's averaged 2.3 blocks per contest.
Ivan Bender and L.G. Gill haven't fared much better offensively. Both are averaging 4.1 points or less and Gill hasn't played double-digit minutes in the last three games.
With that being said, it's safe to say that Cekovsky's production has been a huge lift down low.
Cekovsky makes his living around the basket, but has been much more aggressive than in previous years. Maryland's guards have done a great job of drawing the defense in and dropping off touch passes for Cekovsky around the basket.
For example, in the Pittsburgh game, Melo Trimble drove down the lane as the defense collapsed towards him. In turn, Trimble was able to drop off a pass for Cekovsky, who slammed the ball home.
Cekovsky has never been the type of big man that is going to step out and shoot the jump shot consistently. However, what he's giving Maryland right now is beyond huge.
If Dodd continues to get in foul trouble, Cekovsky's play is going to be a necessity for the Terps. While he's not going to give Maryland 16 points and eight rebounds every night, his presence around the rim has been nothing short of remarkable.
More from Terrapin Station
This article originally appeared on