Kansas blew it again in the NCAA tournament. Is Bill Self to blame?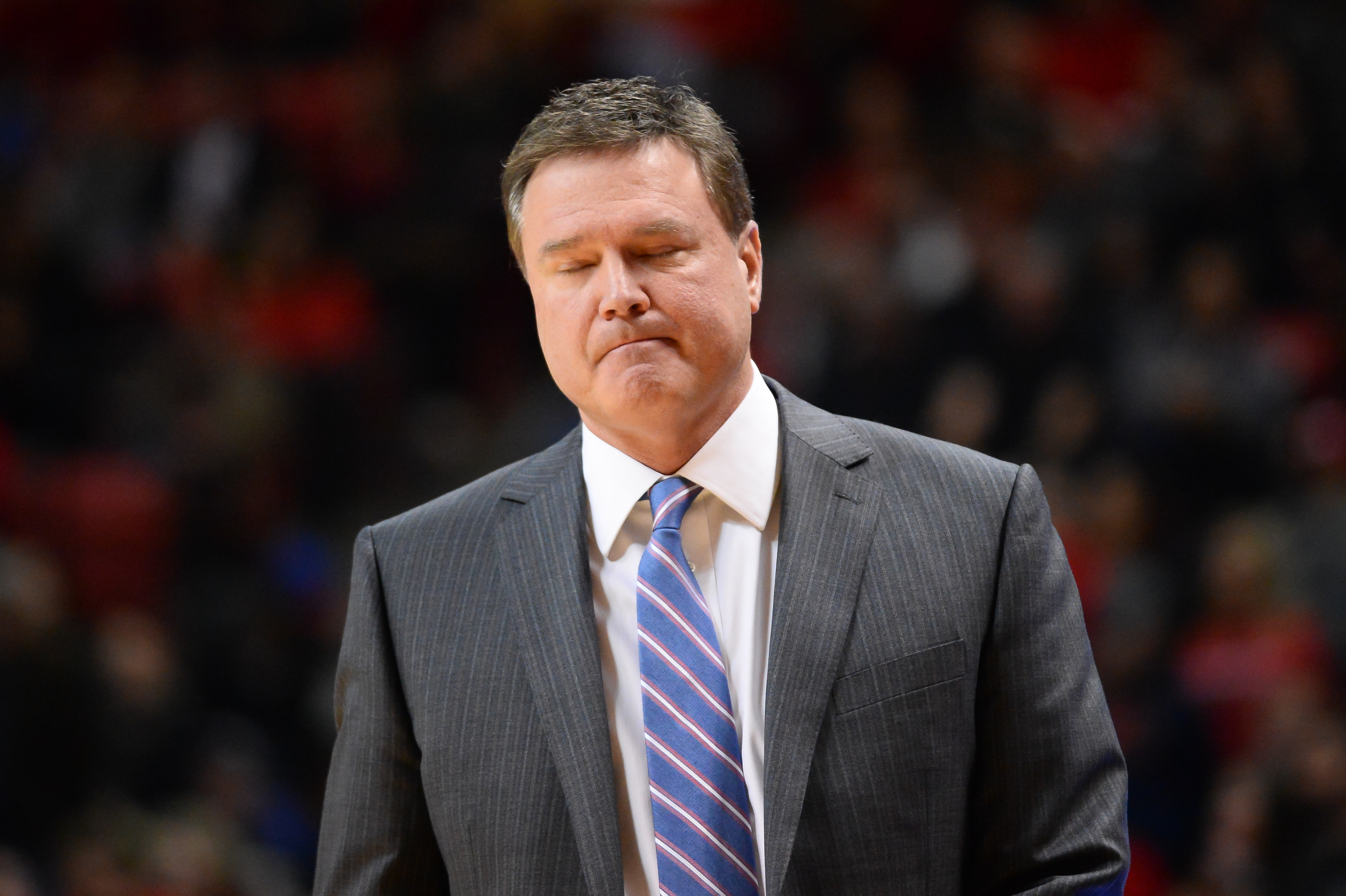 After Saturday's loss sent Kansas packing early from the NCAA tournament once again, the now annual conversation started anew in the homes of Jayhawks fans and beyond: Is Bill Self overrated? Are his Kansas teams chokers? If not, why are the team's too-early NCAA tournament exits like a bracket-busting broken record?
On Saturday, a Self-coached Kansas team once again snatched defeat from the jaws of victory, playing a miserable first half against Villanova, storming back to take the lead early in the second half en route to what looked like it'd be an easy win, only to regress once again, turning the ball over, blowing the front ends of 1-and-1s and missing three-pointers by feet, not inches — feet. A controversial call on a loose ball at the end of the game pretty much sealed KU's fate, though all it probably did was save Wayne Selden the trouble of airballing a game-tying three.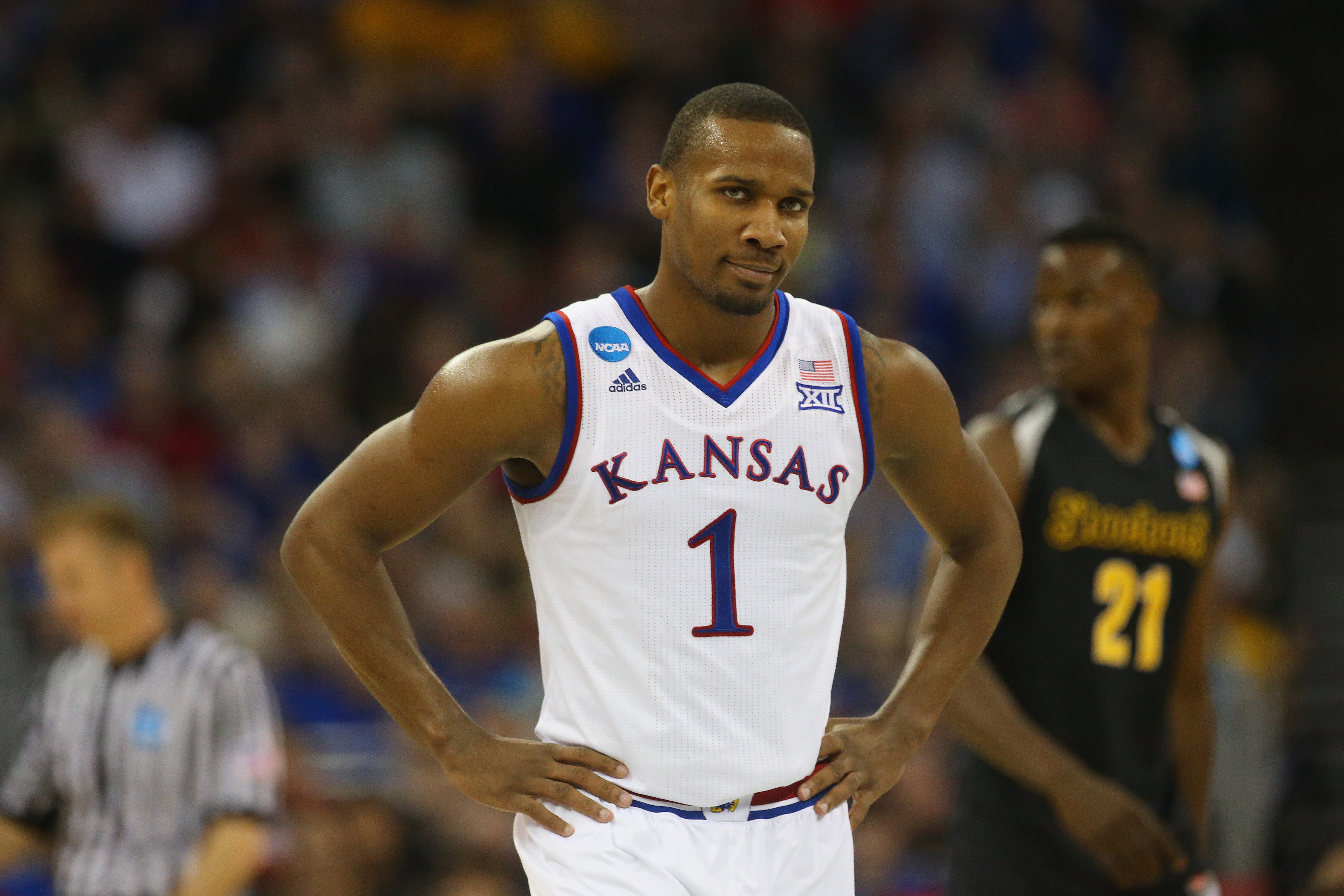 So, what about Bill? Is he an overachiever whose flaws are exposed in March? A hard-luck loser whose teams catch opponents on their best days while, at the same time, playing their worst? Is he Overrated? Overestimated? Overpraised? Which is it?
1. The NCAA tournament is the biggest crapshoot in sports.
Kansas was named the top overall seed in the NCAA tournament. Its reward: having the best No. 2 seed placed smack dab at the bottom of its bracket. I mean, I get that logistics are involved in seeding/slotting, but if you're going to name a top overall seed, you have to give that team some sort of advantage, like having Xavier as the No. 2 seed in its region, right? Nope, Kansas got a game against a Wildcats team that was coming off the best-played game of the tournament and then backed it up with a fine W over KU.
In 2015, Kansas lost a second-round game to a Wichita State team that was somehow seeded No. 7 despite a 30-4 record, being one year removed from an undefeated regular season and two years removed from a Final Four.
The tournament isn't like the NBA playoffs, where the best-of-seven format allows for the best team to almost invariably win (or the matchup is so even that one team proves itself better). It's far more like the NFL playoffs, where you get in and hope one fumble bounces your way, a running back gets that extra yard or you're playing against Tony Romo.
Kansas knows this better than anyone. In 2003, the Jayhawks made 12 of 30 free throws and lost to Syracuse by three points in the title game. (That was Roy Williams' last game as coach.) Five years later, Kansas won the national title after being down nine with 2:12 to go, thanks to Memphis missing four of five free throws down the stretch. The tournament giveth and the tournament taketh away.
2. Self is a victim of his own success
John Calipari has "only" one title, the same as Jim Boeheim and Tom Izzo. You don't hear annual performance reviews for those Hall of Fame coaches. Why not? Because they have occasional off years that lower the bar they have to clear for a successful season. Calipari missed the tournament recently. Boeheim missed two years in a row. Izzo always makes it, but sometimes as a higher seed.
Self's teams are the model of consistency and thus become victims of high expectations. Consider:
a. In his 13 years at Kansas, the Jayhawks have never been worse than a No. 4 seed. (To put that into perspective, Izzo's Michigan State teams have made the last 13 tournaments, too. They've been worse than a No. 4 seed in eight of those seasons.)
b. KU's average seed over those 13 years: 2.0.
c. Since Self's fourth season, the team has been seeded No. 1 or No. 2 nine of the past 10 years. Think about that. It's insane. I mean, Duke has been a No. 1 or No. 2 seed only seven times in the same span.
d. Kansas has won 12 straight Big 12 championships. That's second in history only to a 13-year run by John Wooden and the old Pac-8, back in an entirely different era. Wooden is either the best or second-best coach in history, but Self's achievement with Kansas's regular season is more impressive given the depth, conference size and constant need to rebuild after mass underclass exoduses.
3. Kansas has been bad in the NCAA tournament.
You can make all the excuses you want and talk about regular-season consistency and the like, but there are plenty of damning stats, too. Here's KU's tournament history under Self.

In 14 years that's …
… 2 Final Fours
… 4 Elite Eight losses
… 5 first-weekend exits, including three as a No. 1 or No. 2 seed
… 1 title
Let's not diminish the significance of that one title, by the way. Like we said: One title = Calipari, Boeheim, Izzo.
The Final Fours are where there's no defense to the anti-Self faction. When you're seeded No. 1 a total of six times and No. 2 or 3 a total of five times it's an undeniable disappointment to be 2-4 in Elite Eights and 2-6 at making the Final Four from the Sweet 16. But let's say Kansas had Michigan State's up-and-down seeding history — a No. 1 one year, a No. 7 the next, a No. 5 after that, etc. Then Self is a genius, no?
4. How important are championships?
On one hand, tournaments are the measuring stick of a career. You don't know how many Final Fours Mike Krzyzewski made or the amount of Pac-8 trophies won by John Wooden, but you know the titles.
The man who was Coach K before Coach K, Dean Smith, won just two titles and needed help from Georgetown's Fred Brown accidentally throwing the ball to a Carolina player and Chris Webber calling a Michigan timeout he didn't have in order to win those titles. That's perhaps the best defense for any "underperforming" coach. One of the five greatest coaches in history barely won two titles and coached 24 seasons before the 64-team gauntlet was created.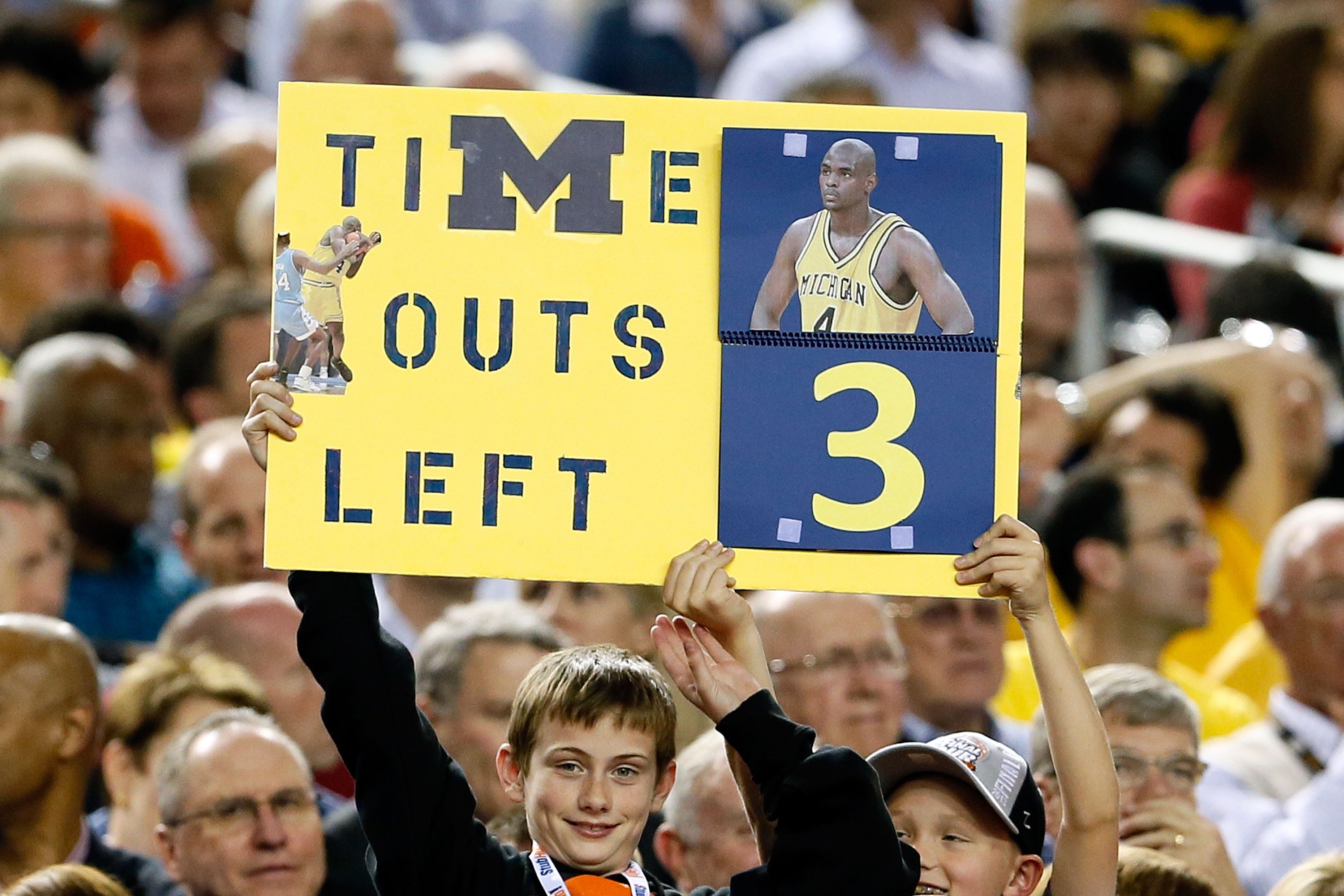 It goes back to the luck factor. If Rick Pitino puts a defender on Grant Hill, maybe Christian Laettner doesn't make his famous buzzer beater. If Wisconsin doesn't beat undefeated Kentucky in last year's Final Four (thus burning itself out in the process), there was about zippy chance that Duke team was going to knock off the 'Cats. If Joel Embiid doesn't get hurt, maybe Kansas beats Stanford in 2014. You can go on and on.
5. What's the final verdict on Bill Self?
He's college basketball's Peyton Manning, a guy whose career, at least at this point, is defined by consistency rather than titles. He's one of the five best coaches in college basketball leading the most dependable brand in the sport and is better than anyone else at reloading teams in this era of one-and-dones.
As for the tournament woes? They're hardly the measure of a coach, but they can't be ignored, either. The game is the game.