Arizona Basketball Releases Special Uniforms for Veteran's Day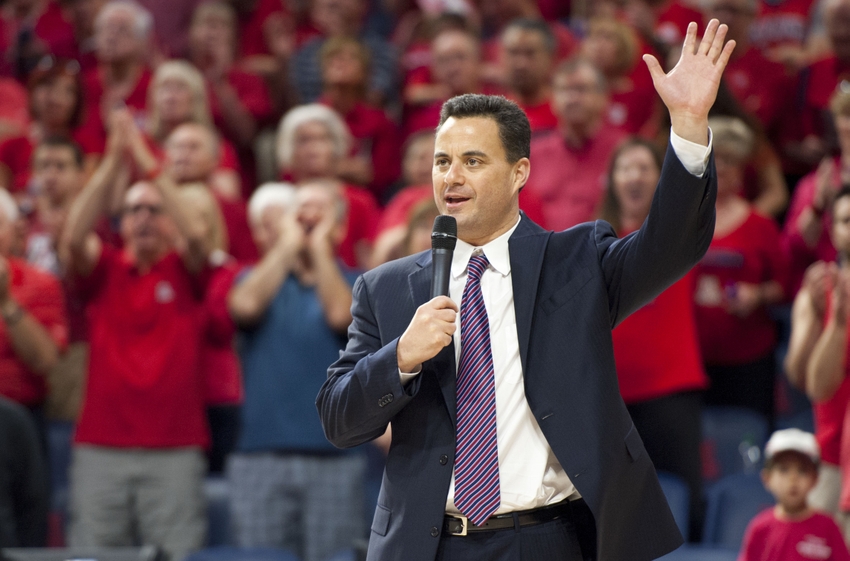 Like the Arizona Football team, the Arizona Basketball team is getting in the Military Appreciation action too as they release special uniforms for their opening game on Veterans Day.
The Wildcats officially kick-off their 2016-17 season in Hawaii for the Armed Forces Classic against Michigan State. Both teams will be wearing commemorative uniforms honoring our armed forces.
Fitting that it has been 75 years since the horrific attacks on Pearl Harbor in Hawaii, and Arizona will be there this Friday to take on the 12th ranked Spartans.
If you may recall, we highlighted the football team earlier this year, as they held the 75th-anniversary ceremonies at Arizona Stadium, honoring our service men and women, as well as all those involved with Pearl Harbor, and World War II.
The Wildcats wore commemorative uniforms as well, with the name the 'USS Arizona' on the chest, and having some significant pieces of the uniform specific to the infamous battleship.
On Monday, the Wildcats announced via social media, and they too will be wearing commemorative uniforms for their game against Michigan State. Like the football uniforms, the basketball uniforms will don the words 'USS Arizona', also sporting a digi-camo graphics in honor of our Armed Forces.
Additionally, the back of the jersey will say 'At 'Em Arizona' instead of the players' names. And check out those kicks! Pretty cool.
A classy move by the University of Arizona and is very fitting that Arizona will play in Hawaii, almost 75 years removed from the tragic incident.
Michigan State announced they would also be wearing military-inspired uniforms.
At Zona Zealots, we love to see the University of Arizona and Nike team up to do things like this. It certainly is a nice gesture, plus the uniforms look great! Let us know what you think on Facebook or Twitter. BearDown and At 'Em Arizona!
This article originally appeared on