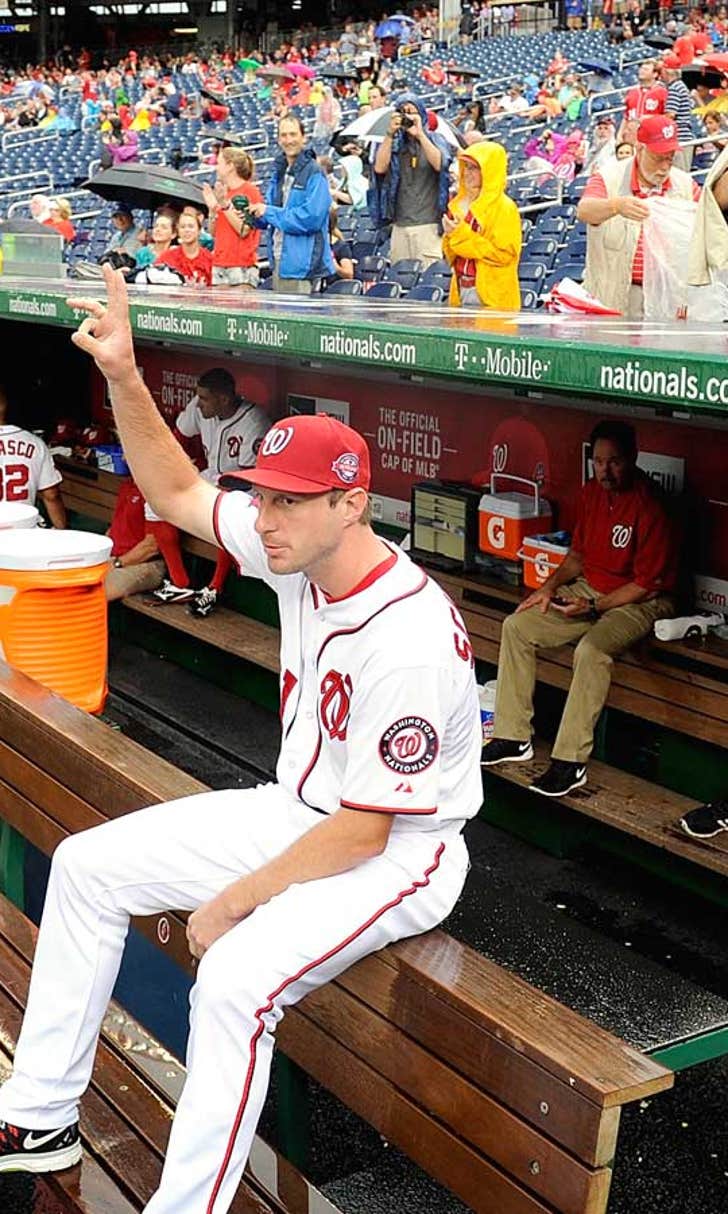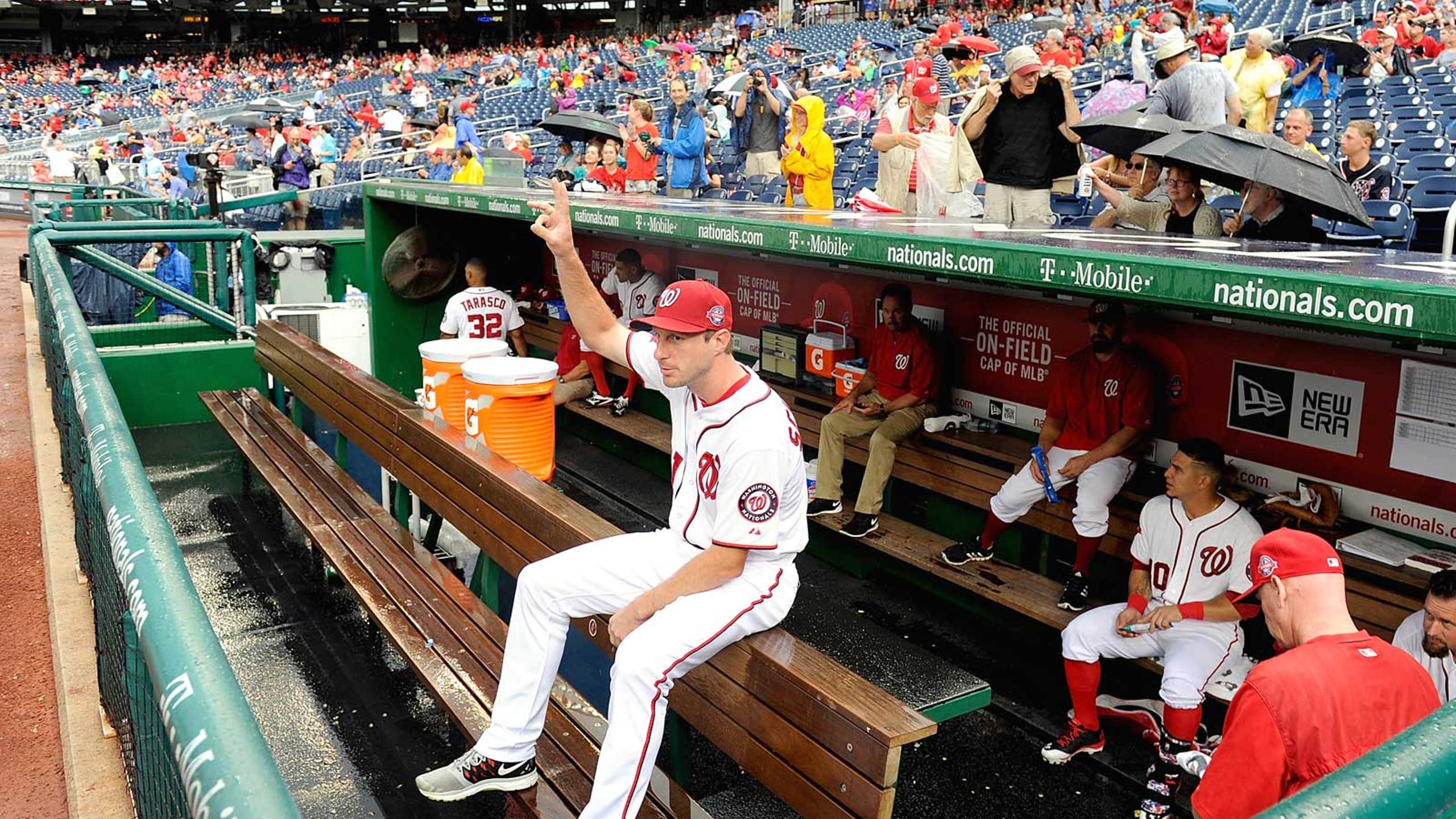 Week 17: Fantasy Baseball Two-Start Pitchers
BY Fox Sports • August 2, 2015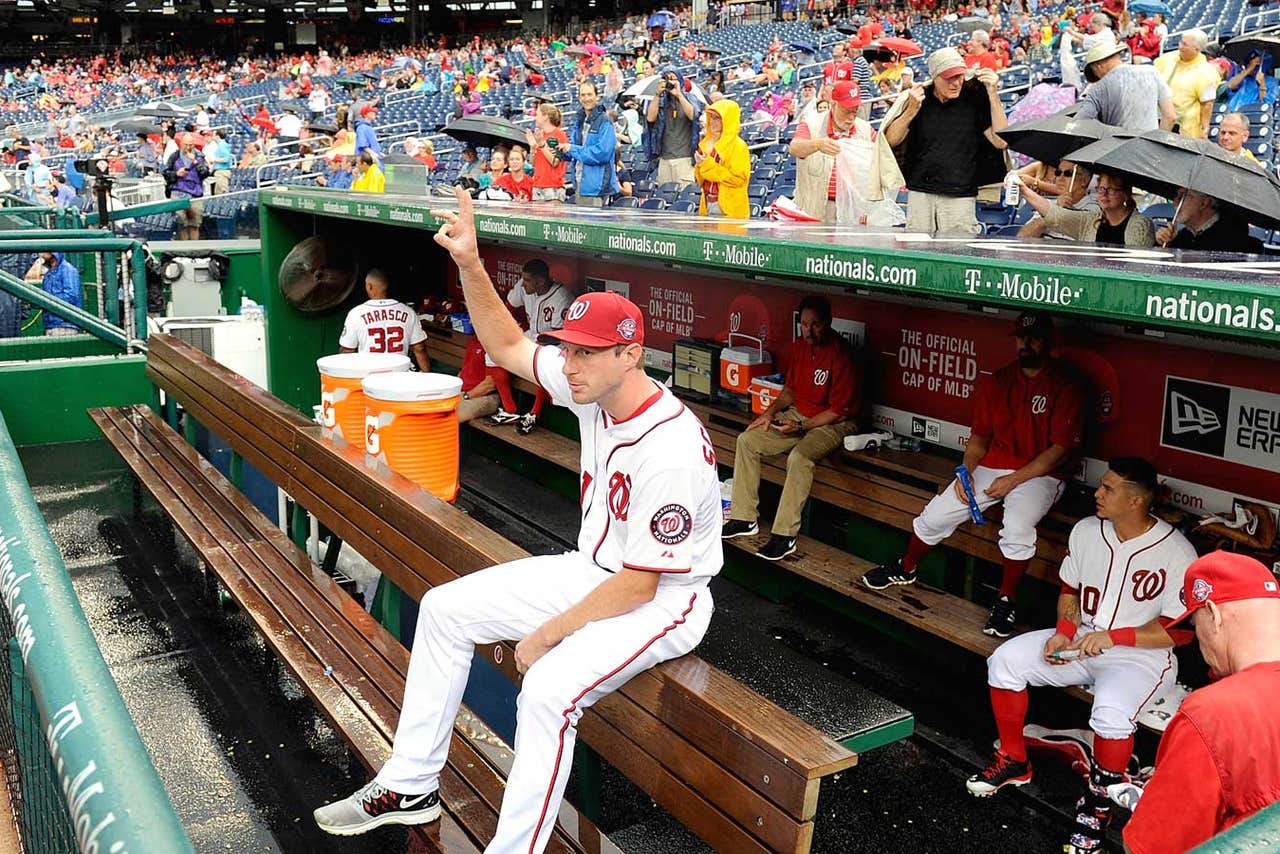 Probable two-start pitchers:
Cream of the crop:
Max Scherzer, WAS (vs. ARI, vs. COL) – Mad Max will get two home starts in Week 17 of fantasy baseball. This season, Scherzer has a 2.70 ERA and 64 strikeouts in 63.1 innings of work at Nationals Park. He faced the Diamondbacks earlier in the season: 7 IP, 1 ER, and 6 Ks. As for his second opponent, the Rockies have struck out 69 times in the past week (tied for second-most). Scherzer has tallied at least seven strikeouts in eight of his last 10 appearances.
Shelby Miller, ATL (vs. SF, vs. MIA) – His win/loss record isn't great, but that's not entirely his fault. Miller is 2-4 with a stellar 1.89 ERA at home this season. In three starts against the Marlins this season, he is 2-0 with a near-flawless 0.47 ERA.
Corey Kluber, CLE (@ LAA, vs. MIN) – Thus far, the Klubot has a 2.91 ERA in July, which would be his best month of the year. He has already faced the Twins this season: 8 IP, 2 ER, and 8 Ks. Kluber has struck out at least six batters in seven of his last eight performances.
Potential bargains:
Mike Fiers, HOU (@ TEX, @ OAK) – I thought Houston stole Fiers at the trade deadline and now you can, too. He has allowed two earned runs or fewer in five of the last seven starts. This season, on the road, Fiers has a 3.40 ERA (4.33 at his old home, Miller Park).
Danny Duffy, KC (@ DET, vs. CWS) – The White Sox (76) and Tigers (69) lead the league in strikeouts in the past week. Also, Duffy has only allowed two earned runs, or fewer, in four of his last five outings.
I'll pass:
Rick Porcello, BOS (@ NYY, @ DET) – This season, on the road, Porcello is 1-6 with a 6.83 ERA. His first team for the week will be the Yankees. New York has scored 65 total runs in the past seven days (most in MLB).
---
---