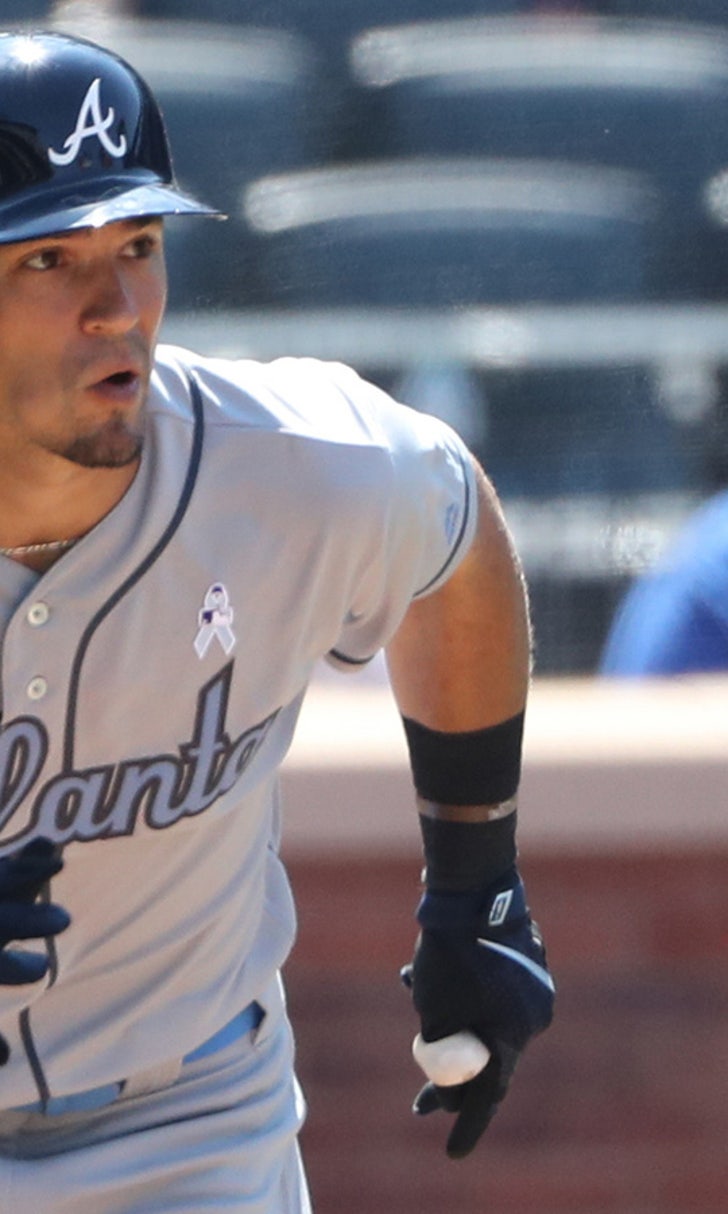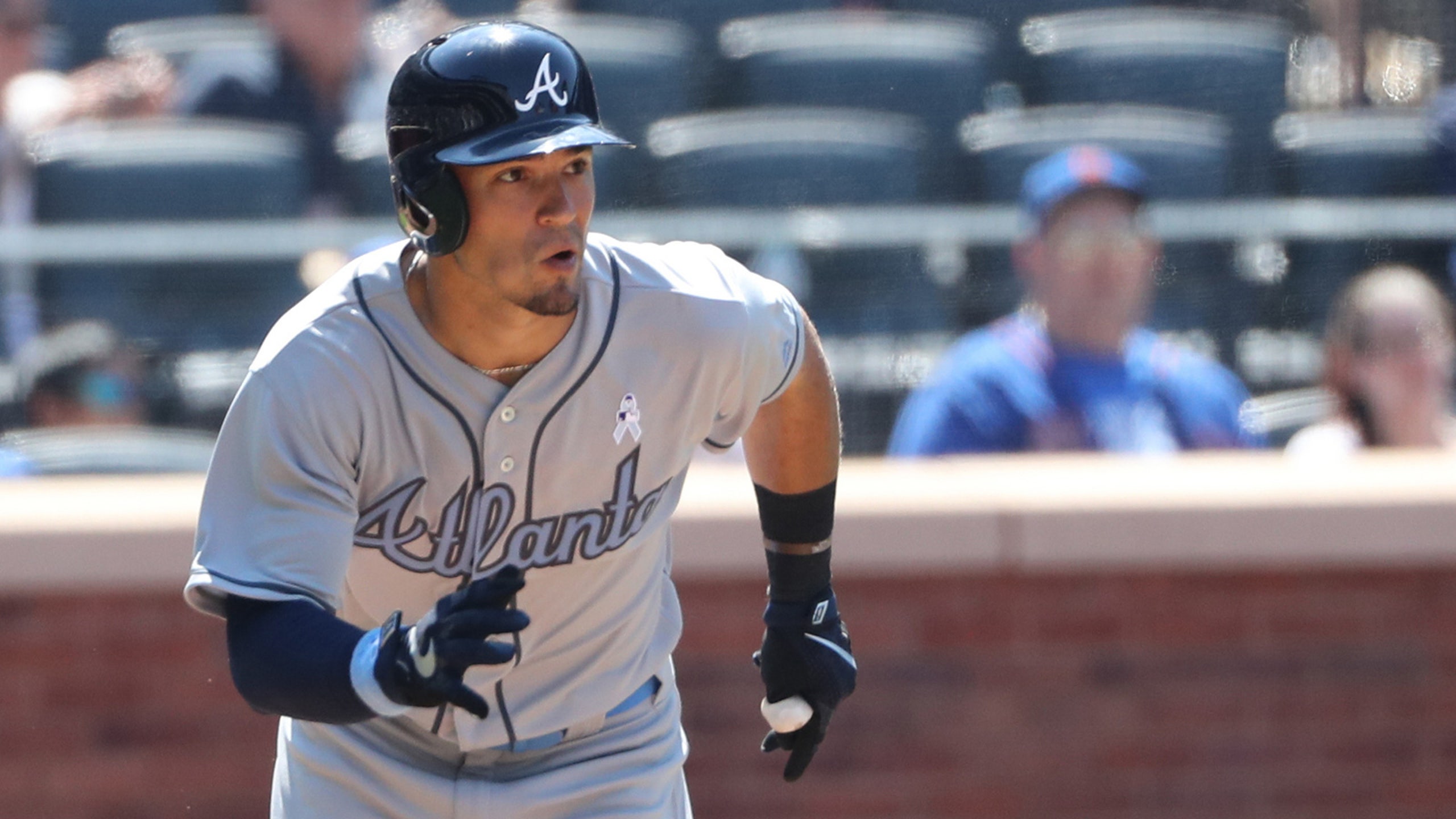 Three Cuts: Braves start to embrace small-ball philosophy
BY foxsports • June 19, 2016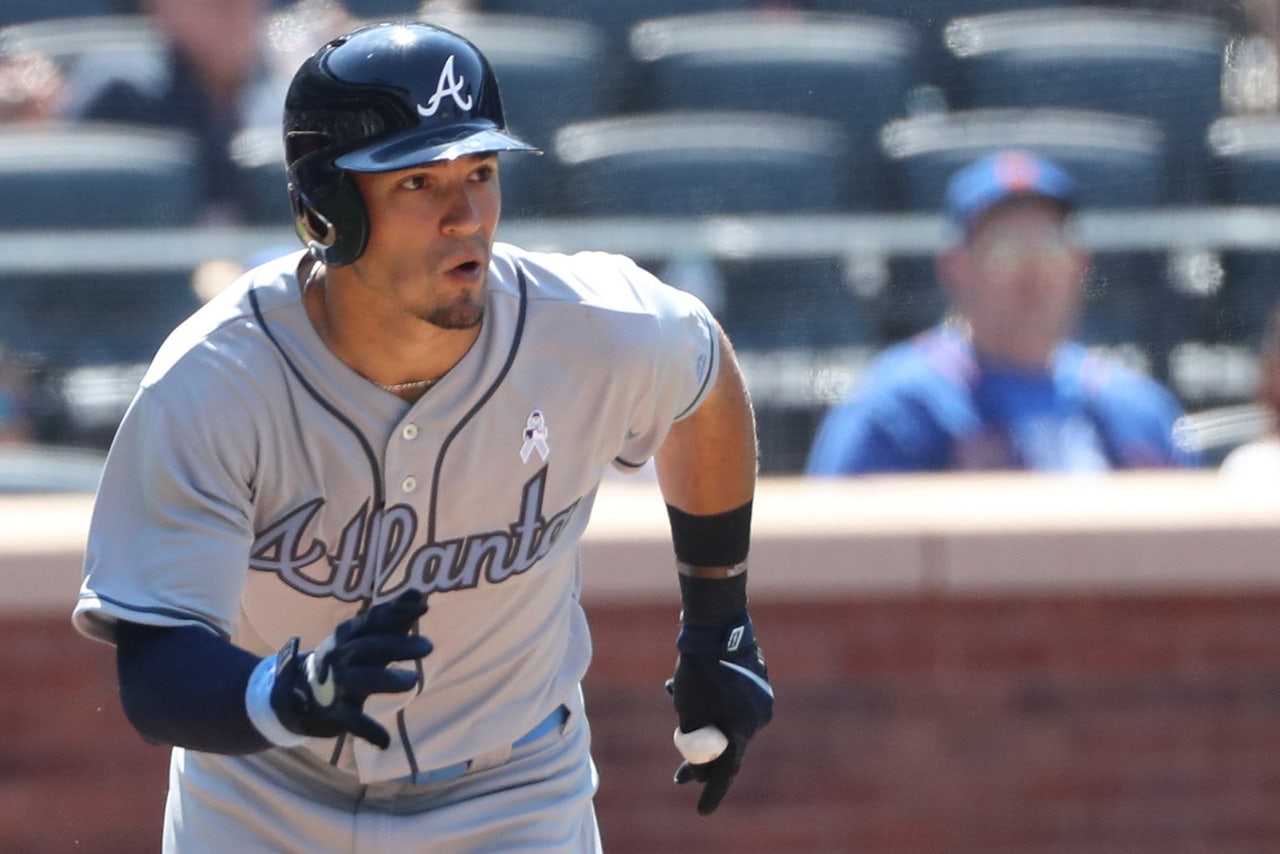 The Atlanta Braves logged their second sweep of the season to extend their winning streak to five games, their longest run of success in 2016. Julio Teheran capped the team's three-game surge at Citi Field with a one-hit shutout as the offense started providing hints of continuity and explosiveness. Here are three observations from the week:
1. The small-ball team of the century (so far) is starting to embrace small ball
The fundamental issue plaguing baseball's lowest-scoring team over the past two seasons is that the Atlanta Braves' offense was built without power in the blueprint and any mitigating factors — speed, defense, on-base percentage — were either ignored during the design process or simply underperformed upon construction.
Small-ball success relies on the four remaining tools. The oversimplified argument for the power-optional revolution is to point at the 2015 Kansas City Royals, a team that finished 24th in home runs league-wide en route to a World Series victory, and tout the exaggerated influence of the long ball.
For general manager Dayton Moore's plans to reach postseason reality, though, the Royals were forced to excel in every other area. Kansas City finished the season second in defensive runs saved, fifth in stolen bases, third in batting average, third in doubles and sixth in triples — the last two bringing up the team's overall slugging into the upper half of the league. In general, it was a four-tool team with athletecism to spare.
The Braves have, for extended stretches, featured a one-tool lineup.
By the end of May, Atlanta had collected just 22 stolen bases in 51 games, trailed all of baseball in extra-base hits and they graded out as a bottom-five unit in the field. That's a recipe for, well, the results speak for themselves.
The Braves seemingly started reading the "How To Survive Without Power" self-help book, at least the CliffNotes version, as the calendar flipped to June. Led by rookie speedster Mallex Smith, who is beginning to solve the equation of stealing bases outside of simply running fast, and the increasingly aggressive and productive Ender Inciarte, speed is taking precedence in the team's gameplan. With 14 steals in 10 games after Sunday's finale against New York, it comes as little surprise the franchise is riding its longest winning streak of the campaign — as very quietly the Braves offense is creeping toward small-ball sustainability.
In June, Atlanta ranks third in steals (17), fifth in defensive WAR (5.2) and, perhaps most surprisingly, third in combined doubles and triples. It helps that Jace Peterson, Erick Aybar and Adonis Garcia went back to Triple-A Gwinnett and apparently rediscovered how to hit.
Barring a collapse in the next couple series, this is bound to be the first month of the year the team's position players will collectively be above replacement level.
The obvious improvement comes from Smith. The caught-stealing crown prince earlier in the season is developing into a nightmare for opposing defenses, stealing eight bases in eight attempts this month while getting on base at a .373 clip. (This sentiment suffered a setback after Smith fractured his left thumb when he was hit by a pitch against the Mets. The timetable for his return will be reevaluated on Monday.)
"If I get on base, I can cause a havoc," Smith told FOX Sports South before the injury. "Not even running, just people concerned. So with that said I'm just trying to keep it simple, take advantage of open opportunities every time, maybe lull them to sleep a little bit. But with me on base, the hitters behind me get better pitches."
There's some flukiness when the likes of Adonis Garcia and Freddie Freeman log multiple steals in the same month, but then there's also Inciarte, who is beginning to look healthy and like the all-around contributor he was in Arizona. Take this game-winning sequence on Saturday night, for example:
2. Freddie Freeman and the definition of hot streaks
Spend enough time around Freddie Freeman when things are going well offensively and the phrase "hitting is contagious" will eventually pop up. Well, Freeman caught whatever is going around the Braves' clubhouse.
The two-time All-Star can thank baseball's worst pitching staff — and whatever simultaneously adjustments he made around the Reds series — for getting him back on track. Before Cincy came to town, he was hitting just .194/.326/.389 in June and seemingly en route to another disappointing stretch.
Then came 10 hits in four games against the Reds. That included three home runs and six extra-base hits overall, good enough for a .556/.600/1.278 slash line in a microscopic sample size. That production hopped on the team flight to New York as Freeman continued his career-long dominance against the Mets, compiling seven hits in three games at Citi Field. Now Freeman, the unquestioned top bat in Atlanta's lineup, is enjoying the best month of a quiet season.
Back track to Freeman's hitting-as-contagion comment.
He's suffered from a lack of lineup protection over the past two years, and there's a good chance if this keeps up pitchers will start avoiding him once again. Still, with Smith, Inciarte and Chase d'Arnaud reaching base and Nick Markakis starting to come around it was a matter of time before Freeman started capitalizing on his RISP opportunities. (It was, oddly, only a couple weeks ago that some were mentioning moving Freeman down the order to relieve the pressure on the $135 million man.)
The fact that Freeman's best series of the season came against a collection of pitchers boasting a minus-3.0 WAR should have offered little shock value. Punishing the 2016 Reds rotation and bullpen is all but a constitutional right for MLB's top hitters. The better news for Atlanta is that the swing followed him north against Matt Harvey and Jacob deGrom.
The Braves are on their longest winning streak of the season in the middle of Freddie Freeman's hottest stretch, even if it's only lasted seven games. Those two statements are not mutually exclusive.
3. Rookie starters applying lessons learned
One expletive-laced message from a veteran catcher and all of a sudden Atlanta's injury-plagued pitching staff has found its rookie boost.
Teheran will deservedly steal headlines with his latest outing, lowering his ERA (2.66) and FIP (3.85) to top-30 in the National League levels, but strong starts from 20-somethings Aaron Blair — the subject of A.J. Pierzynski's straightforward message — and John Gant rounded out arguably the Braves' best series of the season. Much like Freeman and Cincinnati, the weak-hitting Mets lineup could not have arrived at a better time for the two rookie starters.
Blair, in particular, needed a pick-me-up outing.
The team's No. 4 prospect in our composite rankings had fallen into a funk that even last year's first-year pitchers avoided. First innings and first batters were repetitive problems and his overall numbers left plenty to be desired. He'd likely still be in Gwinnett were it not for Mike Foltynewicz and Williams Perez heading to the disabled list.
Blair delivered with his best start since May 28, allowing three earned runs over six innings. If anything, it served as a confidence boost on national TV.
Blair's deliberately quirky teammate made his second career start in the series opener and allowed just one earned run in 6 2/3 innings pitched, including five strikeouts. If Gant learned anything against the Cubs five days prior, it was efficiency, cutting his walks in half and his pitches by about five per inning.
High-quality starts are once again becoming the expectation for Teheran, but if Brian Snitker can start to get more consistency out of Blair-Gant-Foltynewicz, when healthy, it will go a long way toward second-half improvement.
---
---