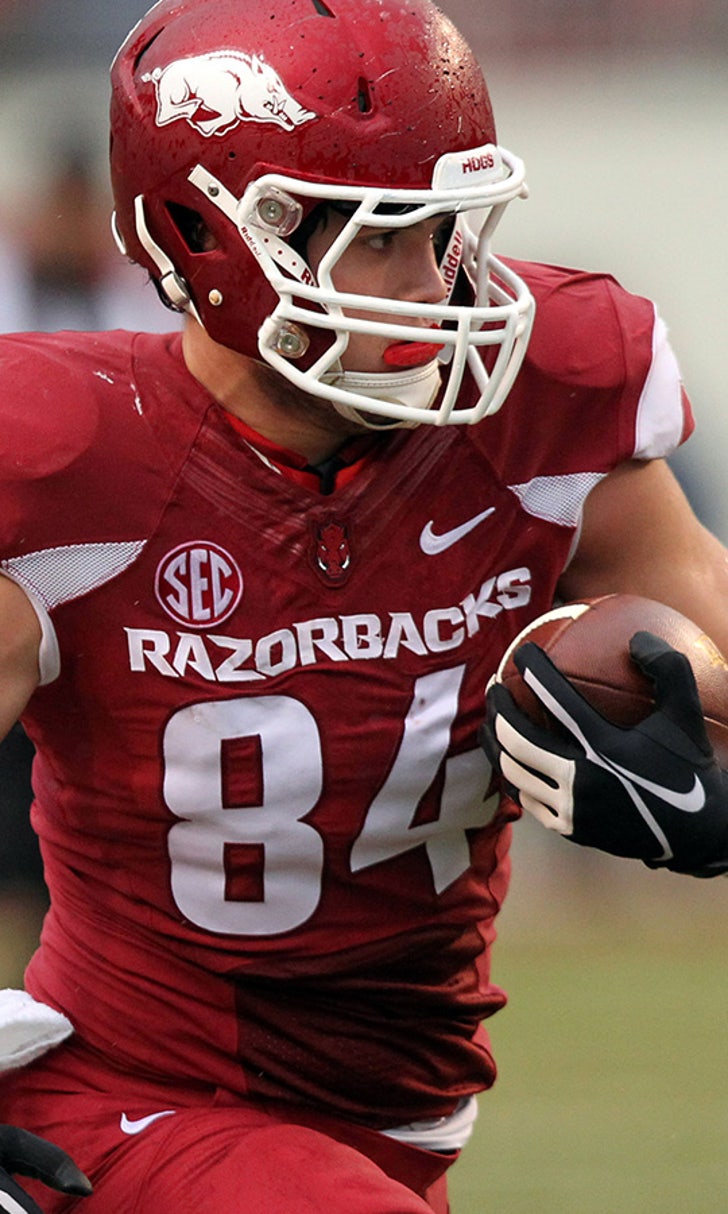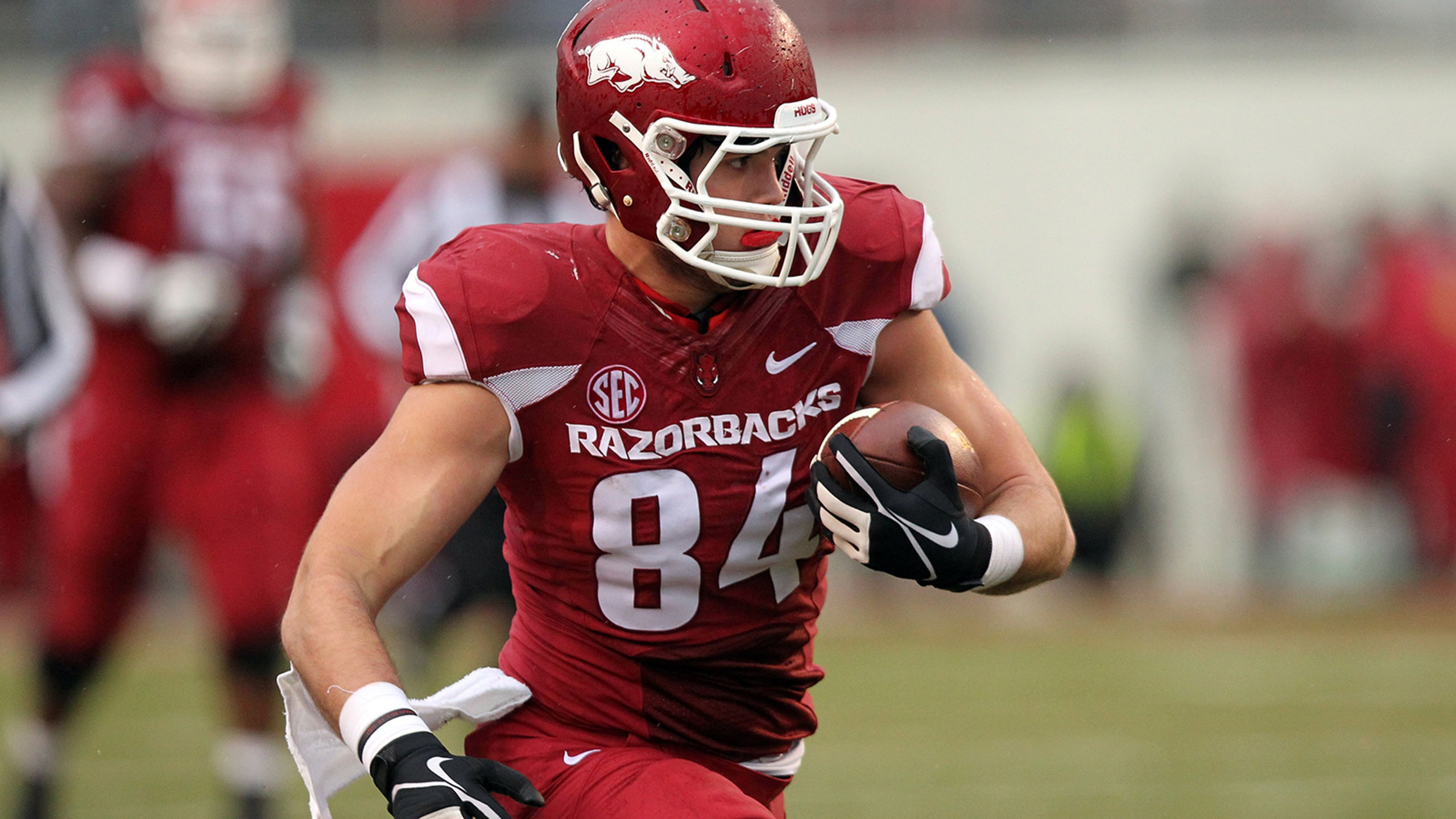 Packers mock drafts: Post-Senior Bowl edition
BY Dave Heller • February 4, 2016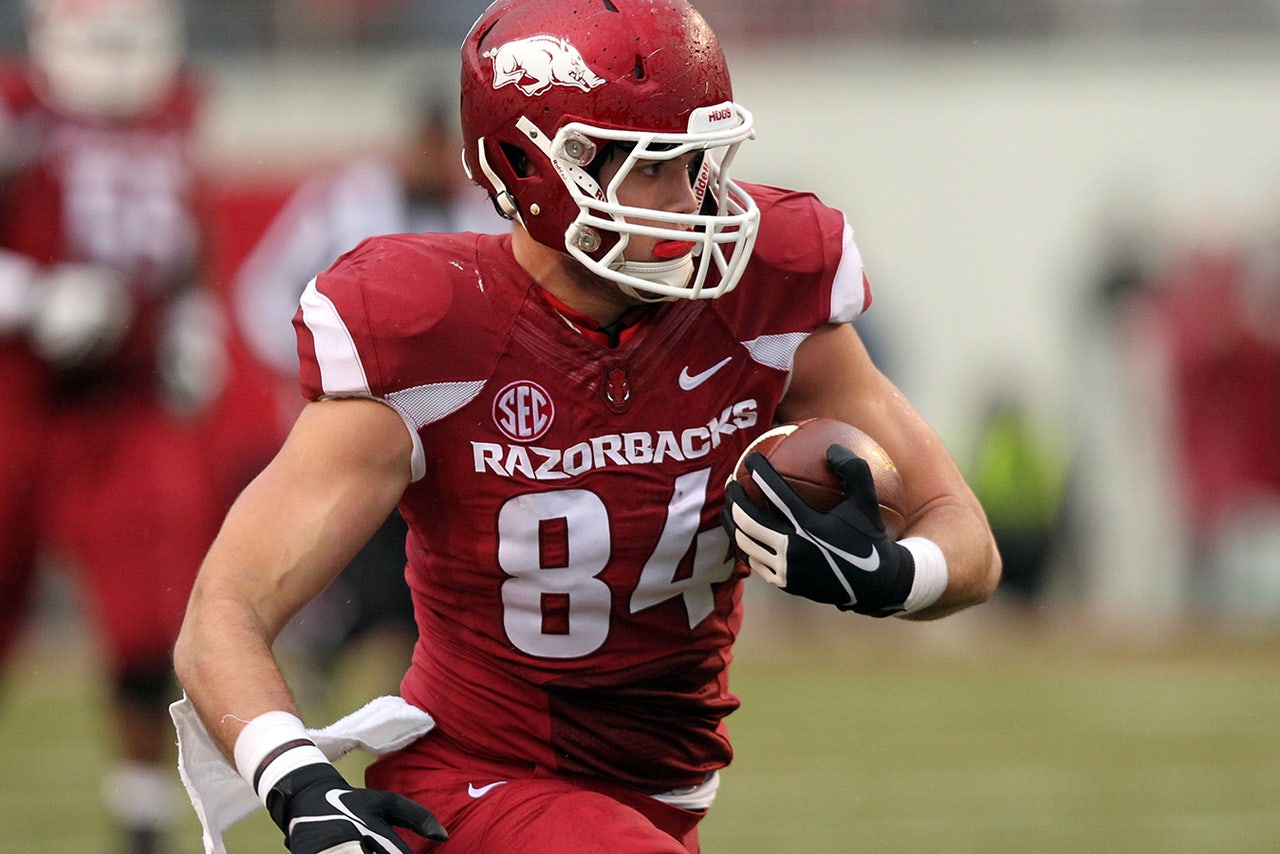 Yes, the NFL Draft is still months away, but now that the NFL season is over (well, except for one game) and the collegiate all-star games are behind us, it seems like a good time to take a first look at the mock drafts being issued around the web.
The Green Bay Packers own all seven of their picks, and that's it. At least for now. The website overthecap.com predicts the Packers will gain two fourth-round picks for losing cornerbacks Tramon Williams and Davon House to free agency.
But until that time when the NFL awards compensation picks, it is seven draft choices for Green Bay. Most mock drafts, as you'll see, list only the first round but a few tackle multiple rounds.
We'll continue to provide updates leading up to the start of the draft, April 28.
Here's the first look at who the prognosticators think the Packers will select:
Hunter Stewart of TheNewNFLDraft.com (Feb. 4): Myles Jack, OLB, UCLA.
Todd McShay of ESPN.com Insider (Feb. 3): Hunter Henry, TE, Arkansas. "This is not a deep TE class, so the top prospects could come off the board earlier than expected. Henry is an underrated talent, partly due to playing in Arkansas' run-heavy offense. At 6-foot-5 and 253 pounds, he has the body type to make plays down the seam, and he has shown the intelligence to find holes in zone coverage. Aaron Rodgers needs an upgrade at TE, and Henry would give him another weapon in the passing game."
Walter Cherepinsky of WalterFootball.com (Feb. 3): Round 1 -- Vernon Butler, DT, Louisiana Tech. "Will the Packers re-sign B.J. Raji to another 1-year deal? Raji didn't play well in 2015, so Ted Thompson may opt to find a better run-stuffer."; Round 2 -- Austin Hooper, TE, Stanford; Round 3 -- C.J. Prosise, RB, Notre Dame; Round 4 -- Joe Haeg, OT, North Dakota State.
Eddie Brown of the San Diego Union-Tribune (Feb. 3): Round 1 -- Kenny Clark, DT, UCLA "B.J. Raji isn't getting any younger. Clark steps right in as the best run defender at the collegiate level."; Round 2 -- Pharoh Cooper, WR, South Carolina; Round 3 -- Rashard Higgins, WR, Colorado State.
Rob Rang of NFLDraftScout.com (Feb. 2): Kenny Clark, DT, UCLA. "Veterans Julius Peppers and B.J. Raji remained effective for the Packers in 2015 but they aren't getting any younger. General manager Ted Thompson is always on the lookout for pro-ready tough guys like Clark."
Ourlads (Feb. 2): Hunter Henry, TE, Arkansas. "Perhaps the smoothest pass catcher at the position in this class. Henry has all the size and movement ability to pose as a major threat to opposing defenses. The Green Bay offense knows how to use multiple tight end sets very well."
Steve Palazzolo of Pro Football Focus (Feb. 2): Sheldon Rankins, DL, Louisville. "He may seem redundant to current DE/DT, Mike Daniels, but Rankins is good enough to play all along the line, either head up on offensive linemen (where he may quietly perform better) or shooting a gap."
Bryan Perez of DraftBreakdown.com (Feb. 1): Corey Coleman, WR, Baylor. "Baylor's Corey Coleman would provide another explosive option for Aaron Rodgers and strengthen the wide receiver group to scary levels.  It's yet to be seen if Nelson will return to pre-injury form, so adding Coleman at No. 27 is a great insurance policy.  If Nelson does make a complete recovery, then the addition of Coleman will make the Packers' passing game that much more devastating."
Dane Brugler of NFLDraftScout.com (Feb. 1): Jarran Reed, DT, Alabama. "Even with Mike Daniels locked up long-term, Reed is worthy of this pick with his versatility that fits Green Bay's odd front."
Charlie Campbell of WalterFootball.com (Feb. 1): Round 1 -- Scooby Wright, ILB/OLB, Arizona. "The Packers have to improve their middle linebackers, and Wright would also give them an edge rusher to help fill the void when Julius Peppers is done."; Round 2 -- Austin Johnson, DT, Penn State; Round 3 -- Josh Ferguson, RB, Illinois.
Dan Kadan of SBNation/Mocking the Draft (Feb. 1): Shilique Calhoun, DE/OLB, Michigan State. "Before he had to pull out of the Senior Bowl with an injury, Calhoun was listed on the roster as an outside linebacker. That may be a big need for the Packers this offseason with Nick Perry entering free agency and the career of Julius Peppers winding down."
Alex Khvatov of NFLDraftBlitz.com (Feb. 1): Vernon Butler, DT, Louisiana Tech
Jon Ledyard of USA Today's DraftWire.com (Feb. 1): Jarran Reed, DT, Alabama. "The rich get richer on the back end of the first round, as Jarran Reed is a legitimately dominant nose tackle with the athleticism to play multiple techniques along the defensive front. He's straight-up immovable at the point of attack, and is probably a top 15 talent in this year's draft. Not a sexy pick, but the perfect replacement for B.J. Raji in the Green Bay defense."
Jeff Risdon of RealGM.com (Feb. 1): Round 1 -- Vernon Butler, DT, Louisiana Tech "Butler is a perfect guy to fill in B.J. Raji's (an impending free agent) role in the middle of the defensive line. He's got quickness and strength for a big man and is very good at splitting the gaps before the OL can close him off. There are inconsistencies to his game but he's a definite draft riser after a great week in Mobile."; Round 2 -- Kentrell Brothers, LB, Missouri; Round 3 -- De'Runnya Wilson, WR, Mississippi State.
Keet Bailey of BreakingFootball.com (Jan. 31): Noah Spence, DE/OLB, Eastern Kentucky. "The Packers need to secure B.J. Raji or NT may be on the draft list, but additional pass rush assistance is a must."
Chad Reuter of NFL.com (Jan. 29): Round 1 --Jarran Reed, DT, Alabama "It's unclear whether the Packers will re-sign either of their free-agent nose tackles, B.J. Raji and Letroy Guion. Jarran Reed's power up front will be needed, and he's able to test guards with more quickness than you'd expect."; Round 2 -- Antonio Morrison, ILB, Florida; Round 3 -- Thomas Duarte, TE, UCLA; Round 4 -- Spencer Drago, OL, Baylor.
DraftTek (Jan. 29): Round 1 -- Jonathan Bullard, DE, Florida; Round 2 -- Kentrell Brothers, ILB, Missouri; Round 3 -- Austin Hooper, TE, Stanford; Round 4 -- Sheldon Rankins, DE, Louisville; Round 5 -- Le'Raven Clark, OT, Texas Tech; Round 6 -- Vincent Valentine, DT, Nebraska; Round 7 -- Thomas Duarte, WR, UCLA.
Matt Miller of Bleacher Report (Jan. 29): Hunter Henry, TE, Arkansas.
Follow Dave Heller on Twitter
---
---