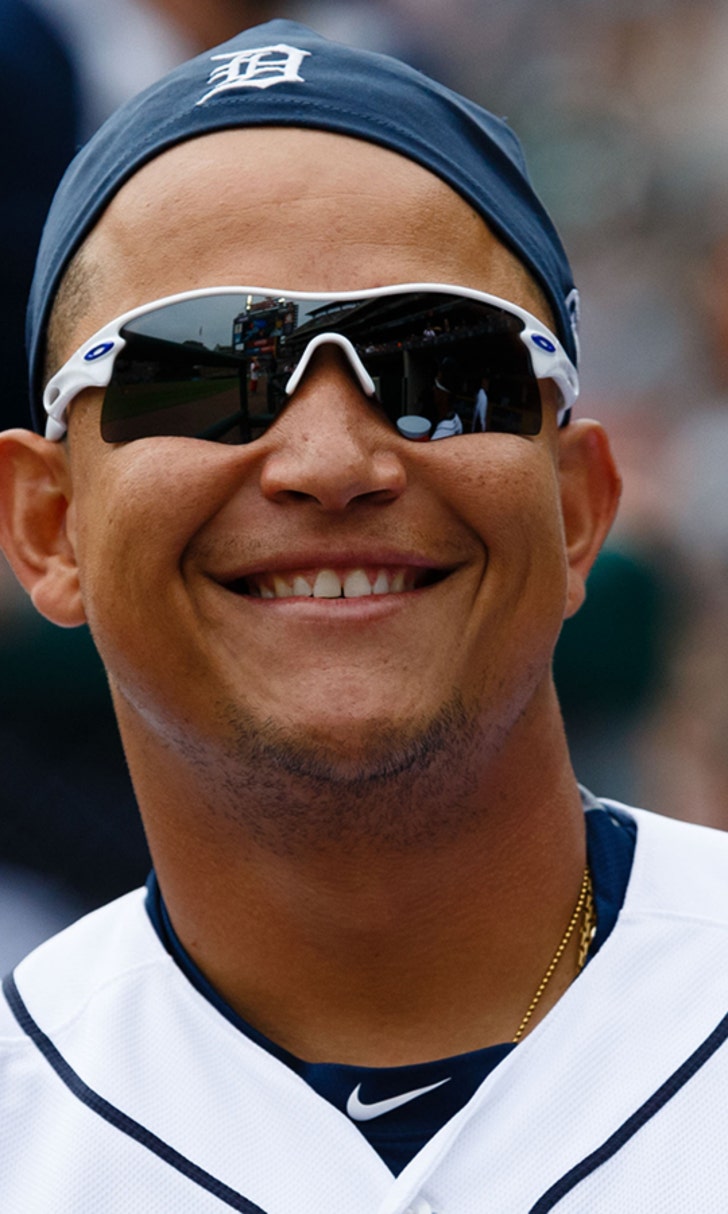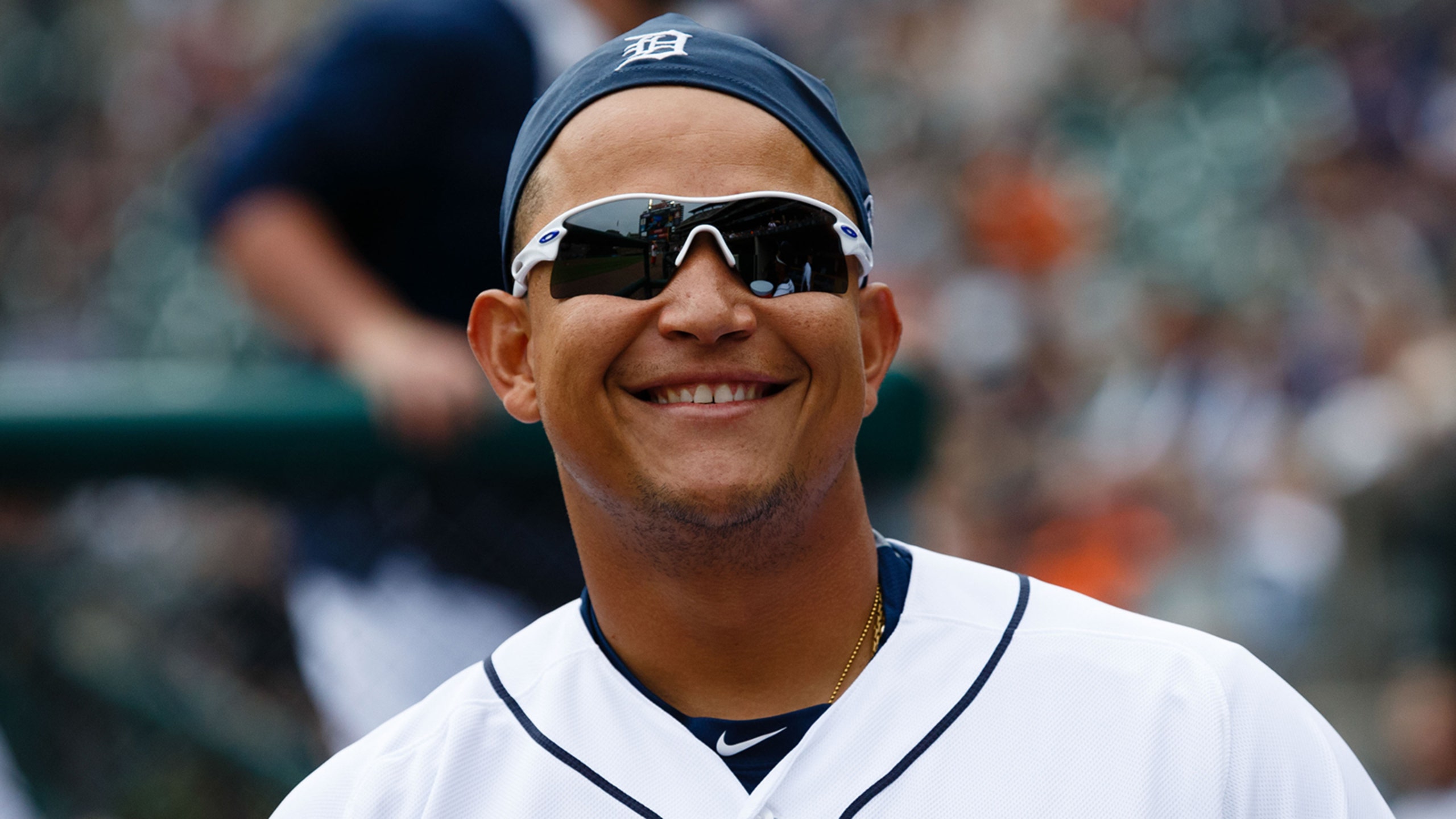 Miguel Cabrera back on Tigers bench
BY foxsports • July 25, 2015
The presence of their former MVP didn't help the Detroit Tigers. The Boston Red Sox haven't benefited from theirs being in the lineup.
While an injured Miguel Cabrera sits in the dugout hoping the Tigers rebound from a poor offensive showing, it's unclear if the slumping Dustin Pedroia will return to the field Saturday (3 p.m. pregame, 4:05 first pitch on FOX Sports Detroit) after watching the Red Sox halt a lengthy losing streak without him.
Cabrera has been out since July 4 with a strained calf and won't play for at least a few more weeks, but he rejoined Detroit (47-49) on Friday for the opener of a 10-game road trip and took batting practice. The Tigers fell to 7-10 since he got hurt with a 2-1 defeat in 11 innings.
"We've got to keep our heads up," said Cabrera, the major league leader with a .350 average.
That had been hard for Boston (43-54) to do, entering this 10-game homestand having dropped eight straight to take over the AL's worst record. However, Xander Bogaerts delivered the game-winning single to give the Red Sox their first victory since July 11.
"We put together a very good game coming off a road trip where it was a bad road trip," manager John Farrell said. "To come back here and get a walk-off win ... a big relief for the guys right away."
It came with Pedroia sidelined by a nagging hamstring injury which had him on the disabled list through the All-Star break. He's 1 for 22 since returning as Boston has gone 0-6 when he's played. In fact, Boston is 2-16 since June 8 when Pedroia is part of the lineup and 14-7 when he isn't.
"There's still a bit of soreness in the hamstring and we're being cautious right now," Farrell told MLB's official website.
Pedroia hasn't played at Fenway since June 24 and is batting .406 during a 17-game hitting streak there.
While Boston has averaged 1.9 runs and batted .210 since the break, the Tigers posted three consecutive games of double-digit hits before getting held to seven Friday. They failed to homer for a second straight game, losing both, and have dropped 22 of 26 when not homering.
The Tigers certainly could go deep against Steven Wright (3-3, 4.84 ERA), whose 1.68 homers allowed per nine innings are the worst of any Red Sox starter.
Wright is being recalled from Triple-A Pawtucket for the second time this week for a spot start with Eduardo Rodriguez being pushed back a day. The right-hander appeared for Boston for the first time since June 20 after being called up for Monday's doubleheader in Anaheim, serving up two homers and allowing six runs in five innings of a 7-3 loss in the nightcap.
Detroit goes with Alfredo Simon (8-6, 4.63), who has been tagged for at least four runs in an AL-high six consecutive starts as he's gone 1-3 with a 10.16 ERA. The right-hander has failed to get through six innings in four straight starts.
"He's had a rough five outings, and I think he can return to form," manager Brad Ausmus said. "There's no reason to believe he can't."
Simon sported a 1.80 ERA in a six-start span prior to this slump. However, he's been consistently bad in road games, going 2-4 with a 7.68 ERA in the last seven.
Simon hasn't faced the Red Sox since 2011 and will look to cool off Bogaerts, batting .394 in his last 17 games.
Ian Kinsler has five straight multihit efforts, batting .451 in his last 12 games and .415 in his past 10 at Fenway. He had three hits Friday and drove in Detroit's only run.
The Tigers are looking to avoid going three games under .500 this late in a season for the first time since Sept. 1, 2010.
---
---