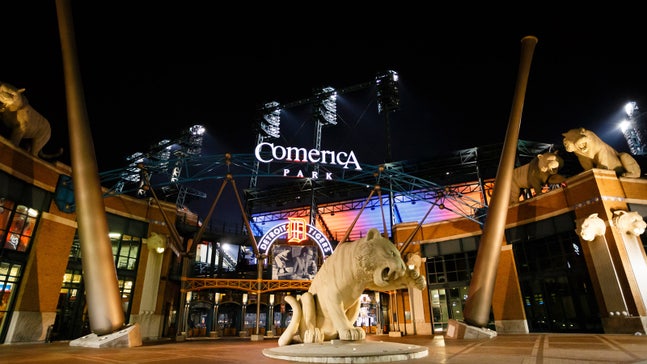 FSD's announcer rotation for 2016 Tigers season
Updated
Mar. 4, 2020 9:49 p.m. ET

FOX Sports Detroit is thrilled to announce a rotation in the booth for the 2016 Detroit Tigers season.
Rod Allen (75 games), Kirk Gibson (60), Jack Morris (14) and Craig Monroe (6) will all spend time in the analyst chair. Additionally, Rod will continue to be in the studio for Tigers LIVE pre- and post-game shows when he's not in the booth.
Dan Dickerson will join the play-by-play rotation, calling 13 games. And Michigan Sports Hall of Famer Dick Enberg will serve as a special guest play-by-play announcer on May 21.
"One of baseball's many charms is that it's a generational game," said Dick Enberg, who is currently the play-by-play voice of the San Diego Padres. "My grandfather rooted for the Tigers at Navin Field. My father took me to Briggs Stadium for my first Major League game in 1947 ... Fred Hutchinson outpitched Bob Feller. In 1973, I called Nolan Ryan's second no-hitter from the visiting booth at Tiger Stadium. And now after almost 70 years, this delicious opportunity to return to Detroit in my final broadcast season to refresh my historical love of the Tigers. Wouldn't Grandpa and Dad be proud! Oh, My!"
Mario Impemba will call 140 games, and when Dickerson is in the booth, Mario will join Jim Price on the Tigers' flagship radio station, WXYT/97.1.
"We are excited to give Tigers fans an opportunity to hear the duo of Mario and Jim Price in the radio booth," said Jimmy Powers, program director of 97.1 The Ticket. "It allows Mario to give all the radio listeners his unique perspective of the game. It's a win-win for all Detroit Tigers fans throughout the state of Michigan!"
FOX Sports Detroit's coverage of the Tigers, presented by Belle Tire, continues with four spring training games, followed by the home opener against the New York Yankees on April 8, when we will have a three-man booth with Kirk, Mario and Rod. Coverage on Opening Day begins at 11 a.m. with a two-hour pre-game show.
"All of us at FOX Sports Detroit are excited to continue to expand our Tigers broadcasting team for the 2016 season," said Greg Hammaren, senior vice president and general manager of FOX Sports Detroit. "The Tigers are an elite team and the unique perspectives that we have in Craig, Dan, Dick, Jack, Kirk, Mario and Rod will bring another level of expertise and excitement that Tigers fans deserve."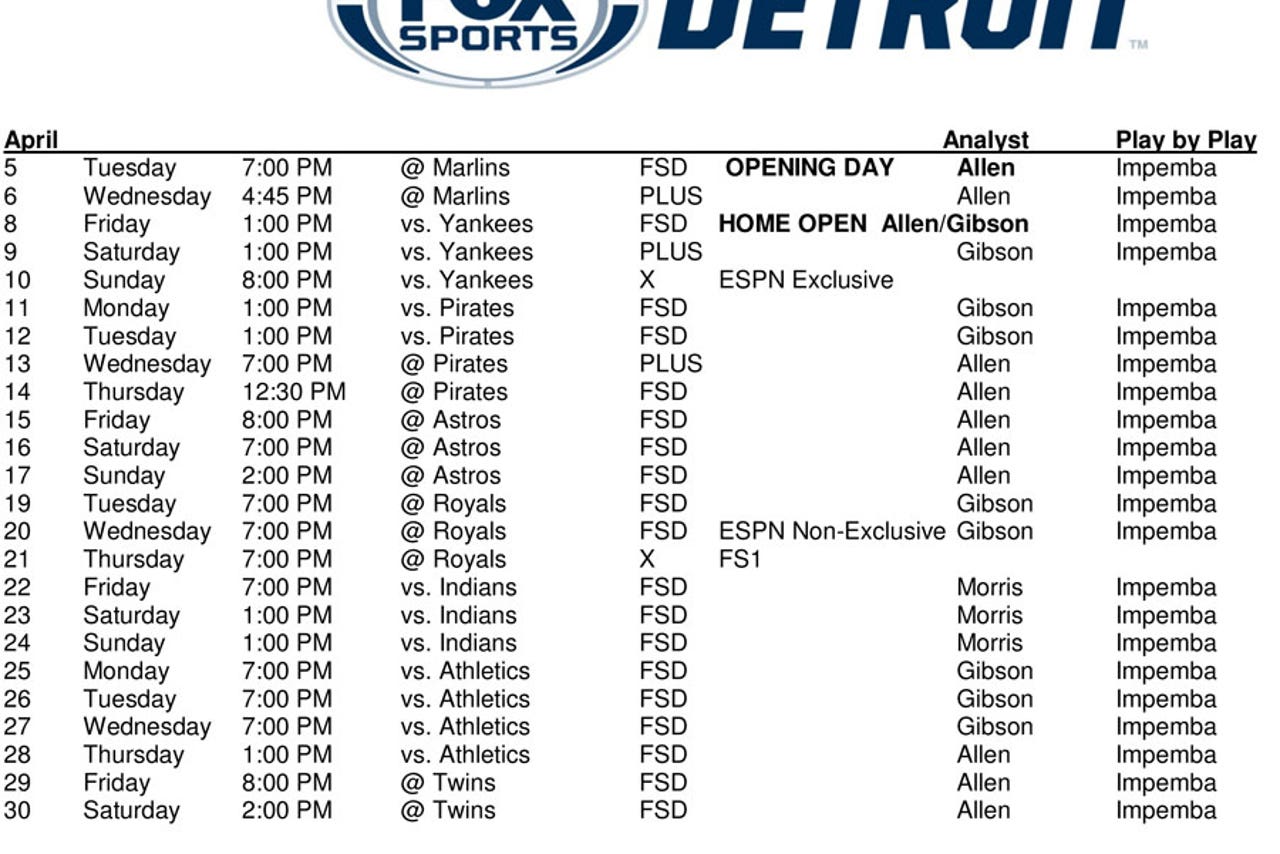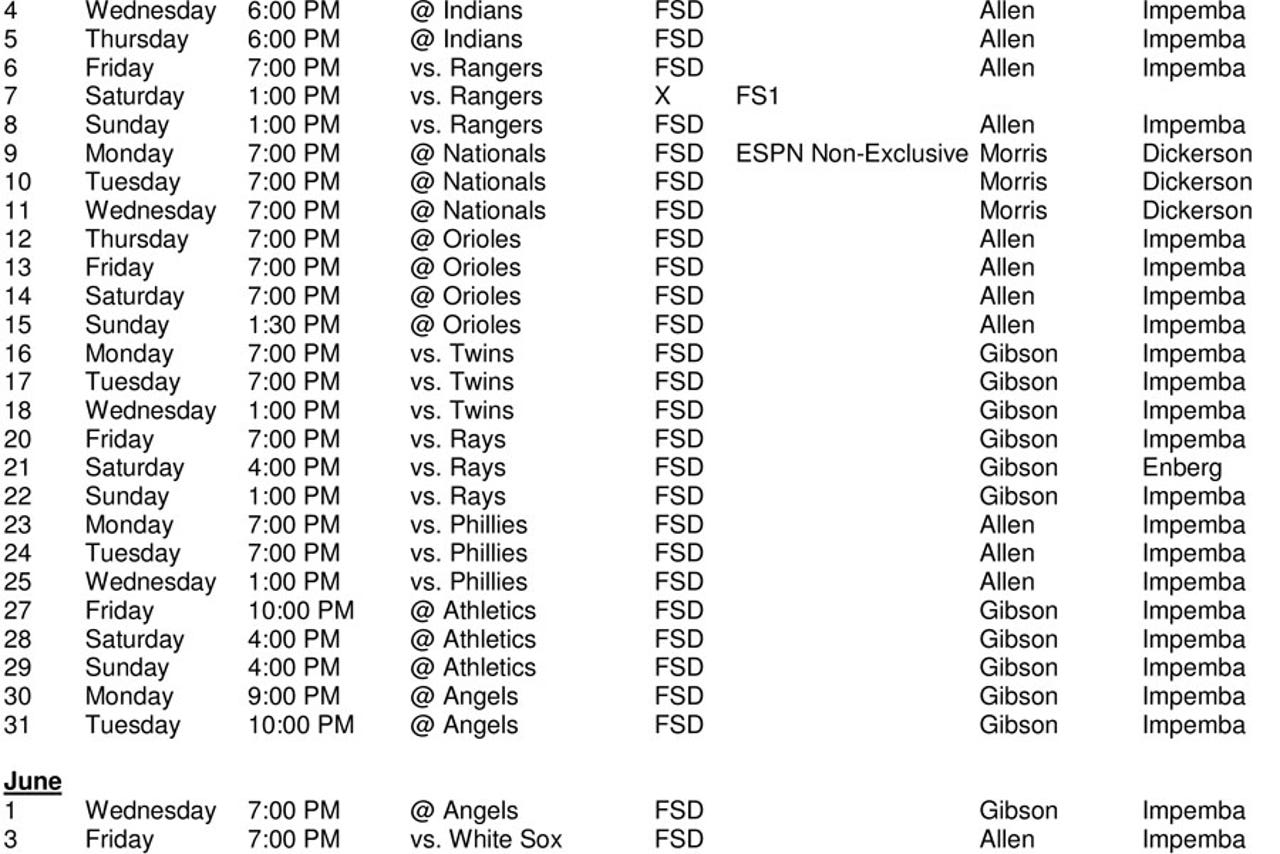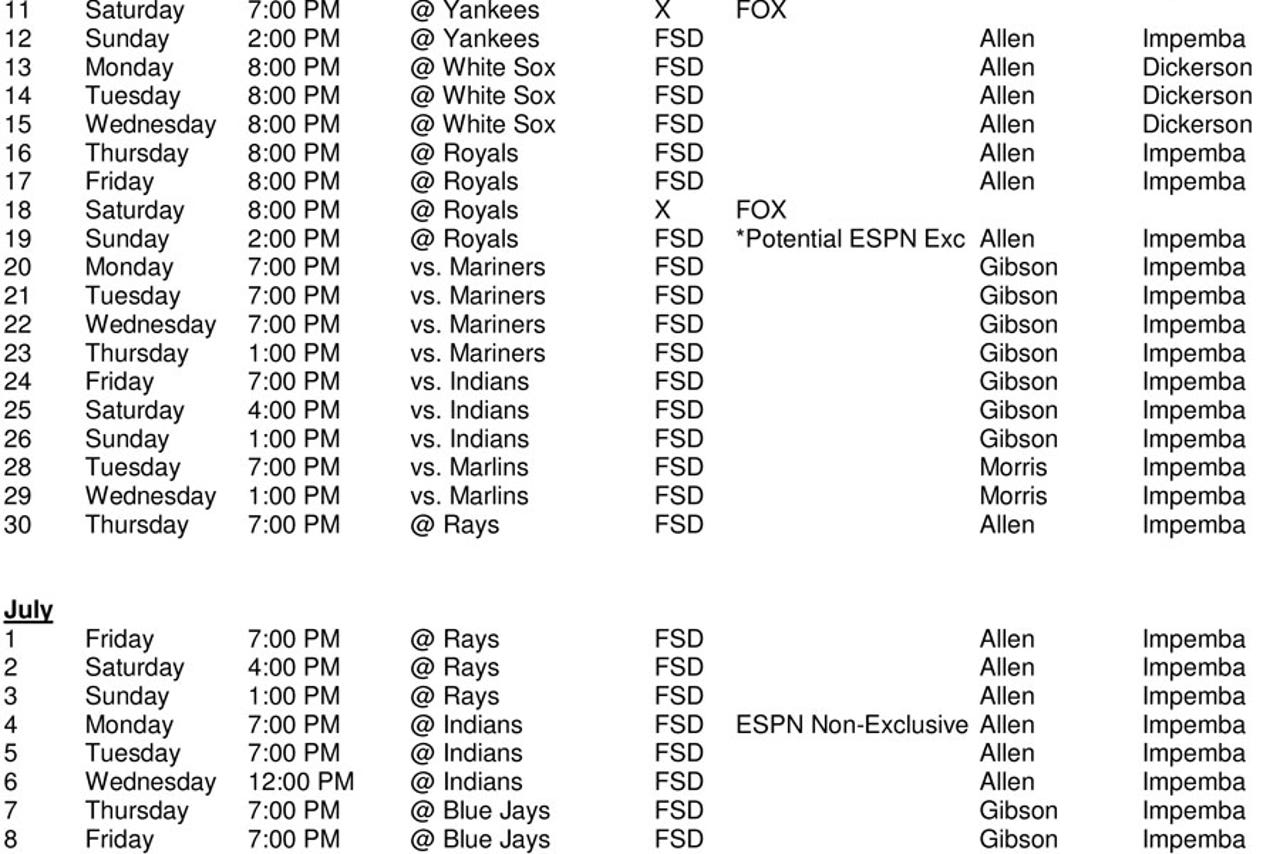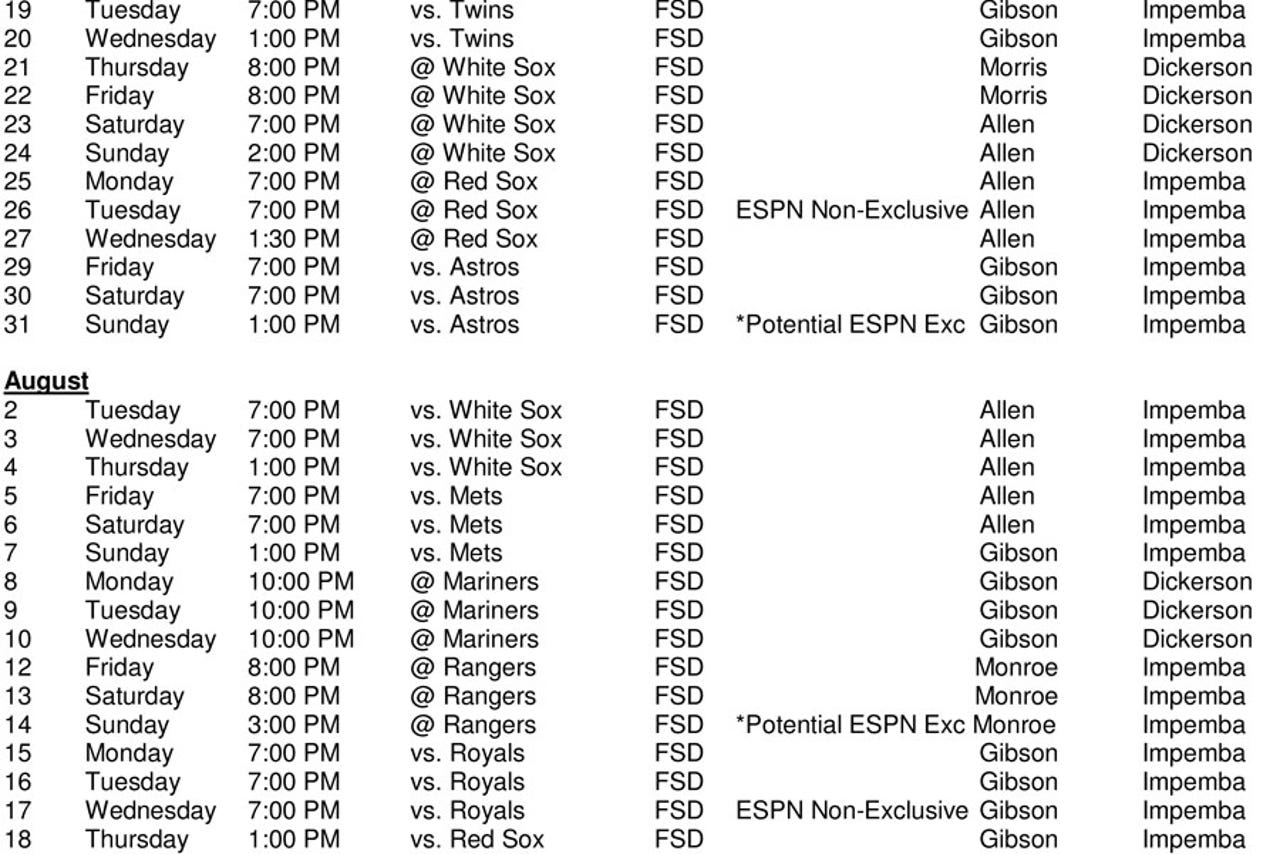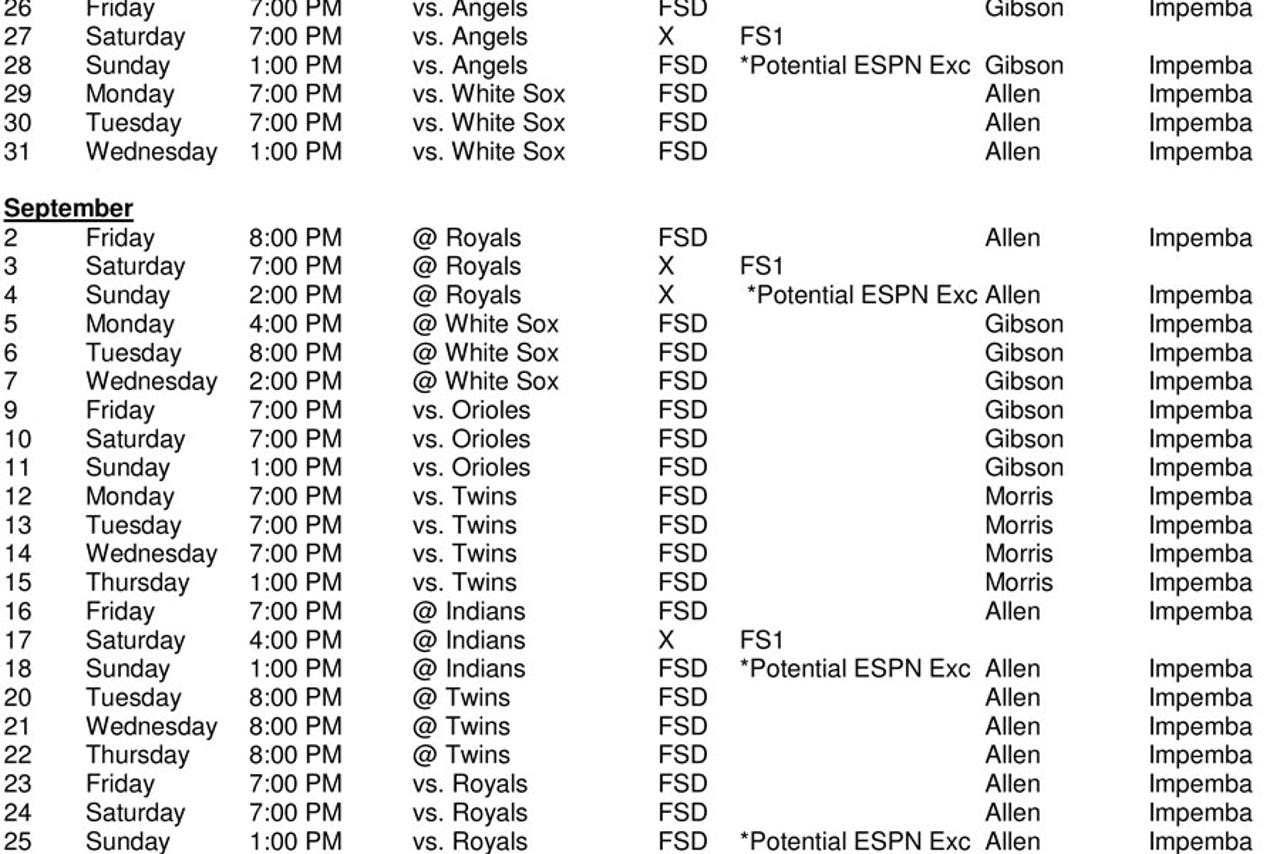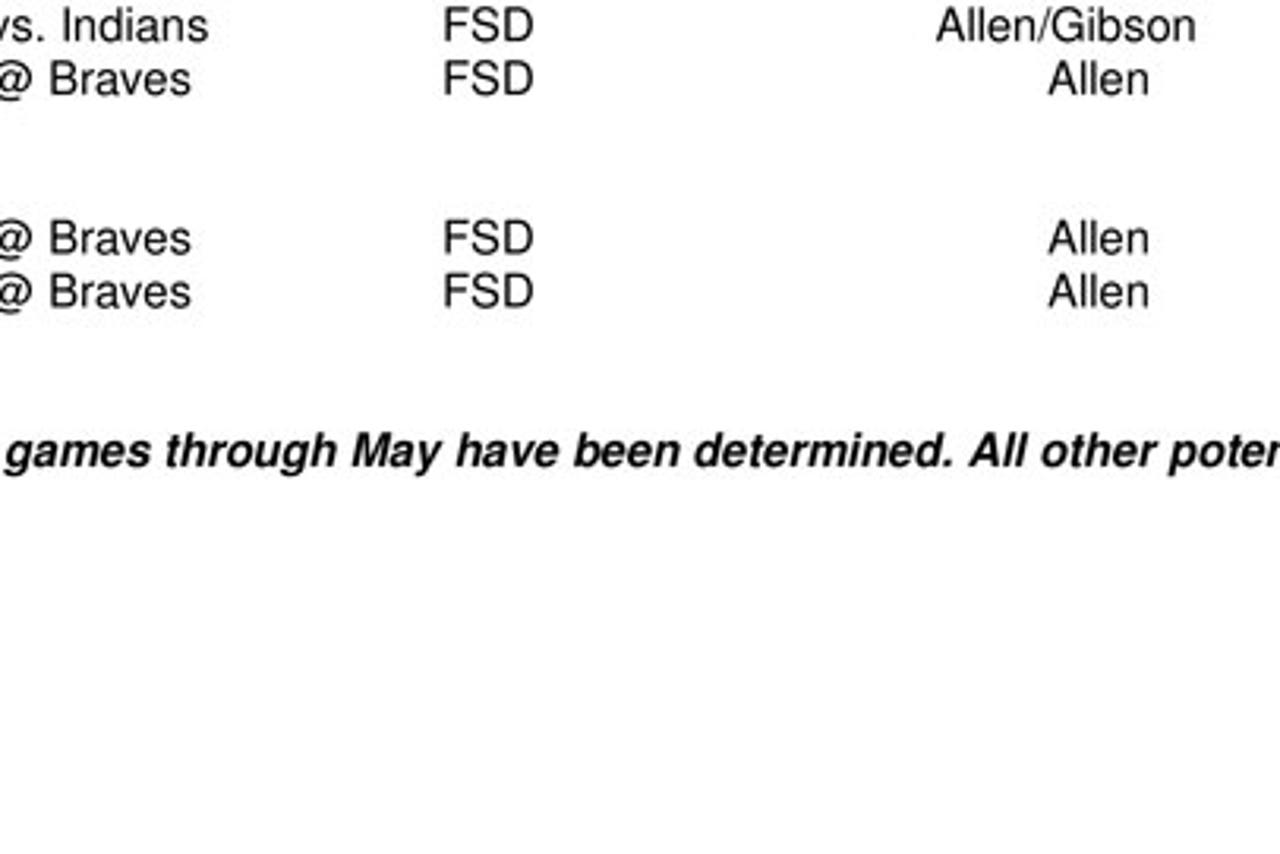 (Note: Schedules are subject to change.)
---
---