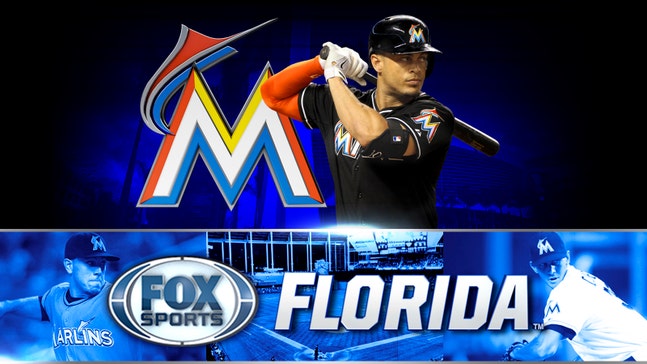 Derek Dietrich, Xavier Scruggs power Marlins past Red Sox
Updated
Mar. 4, 2020 11:02 p.m. ET

FORT MYERS, Fla. (AP) -- Derek Dietrich and Xavier Scruggs keyed a big third inning for the Marlins on Saturday, leading Miami to an 11-8 victory over the Boston Red Sox.
The Marlins sent eight batters to the plate in the third. Dietrich's bases-loaded, two-run double ended the day for Red Sox starter Henry Owens. Scruggs greeted reliever Jorge Marban with a first-pitch, three-run home run.
"I was really happy for the opportunity and tried to make the best of it," Scruggs said. "I really just wanted to drive something and got my pitch on that hanging curveball."
Koji Uehara made his spring debut for the Red Sox. He faced five batters in the sixth, giving up a run on three hits with two strikeouts. The Red Sox have been proceeding cautiously with Uehara, who will be 41 next month. His 2015 season ended Aug. 7 when a line drive fractured his right wrist.
"I think Koji's first action since August was as anticipated," said Red Sox manager John Farrell. "Now, they execute a hit-and-run, a couple of groundballs found some holes. But I thought he showed some decent action to his split and with each added appearance there'll be additional arm strength and action to his fastball."
Hanley Ramirez, Chris Young and Travis Shaw homered for the Red Sox.
STARTING TIME
Miami left-hander Chris Narveson pitched three scoreless innings, giving up four hits and a walk with one strikeout. He ended two of his innings by getting David Ortiz to ground into double plays.
"Chris is a guy who's been around and knows what he's doing and understands there are a lot of different roles for him," Marlins manager Don Mattingly said. "He's just out pitching, trying to execute and not putting too much into that hitter. He just wants to get himself ready. That's the beauty of the older guys."
Boston left-hander Henry Owens, a potential candidate for a rotation spot, went 2 2-3 innings, giving up four runs on two hits and four walks with three strikeouts.
"I thought today was an important learning lesson for Henry," Farrell said. "To go out and establish your fastball a little bit more than today. I thought he pitched with his secondary pitches maybe a little too frequently, fell behind in some counts, uncharacteristic number of walks in the first couple of innings. But like I said, a very good learning opportunity for Henry today."
TRAINER'S ROOM
Marlins: RF Giancarlo Stanton (right knee), who has not played since March 5, is expected to return to action Sunday. 3B Chris Johnson (back spasms) was a late scratch again for the second straight day.
Red Sox: C Ryan Hanigan was in the Red Sox original lineup, but was scratched with a headache. LHP Carson Smith has been dealing with back spasms. He threw a bullpen session on Thursday but manager John Farrell said Smith would need to throw from a mound at least once more before getting into a game. He has not pitched in a game since March 6.
UP NEXT
Marlins: RHP Tom Koehler gets the start on Sunday when Miami hosts the Mets. RHP Matt Harvey is scheduled to start for New York.
Red Sox: RHP Rick Porcello is scheduled to start Sunday when Boston travels to Port Charlotte to face the Rays. RHP Erasmo Ramirez is scheduled to start for Tampa Bay.
---
---