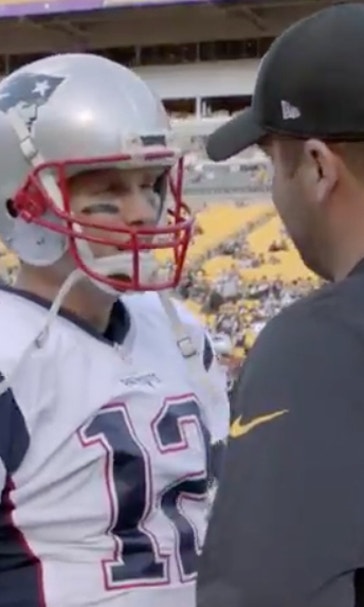 Watch Ben Roethlisberger break his own rule and ask Tom Brady for a jersey
BY Brett Smiley • November 15, 2016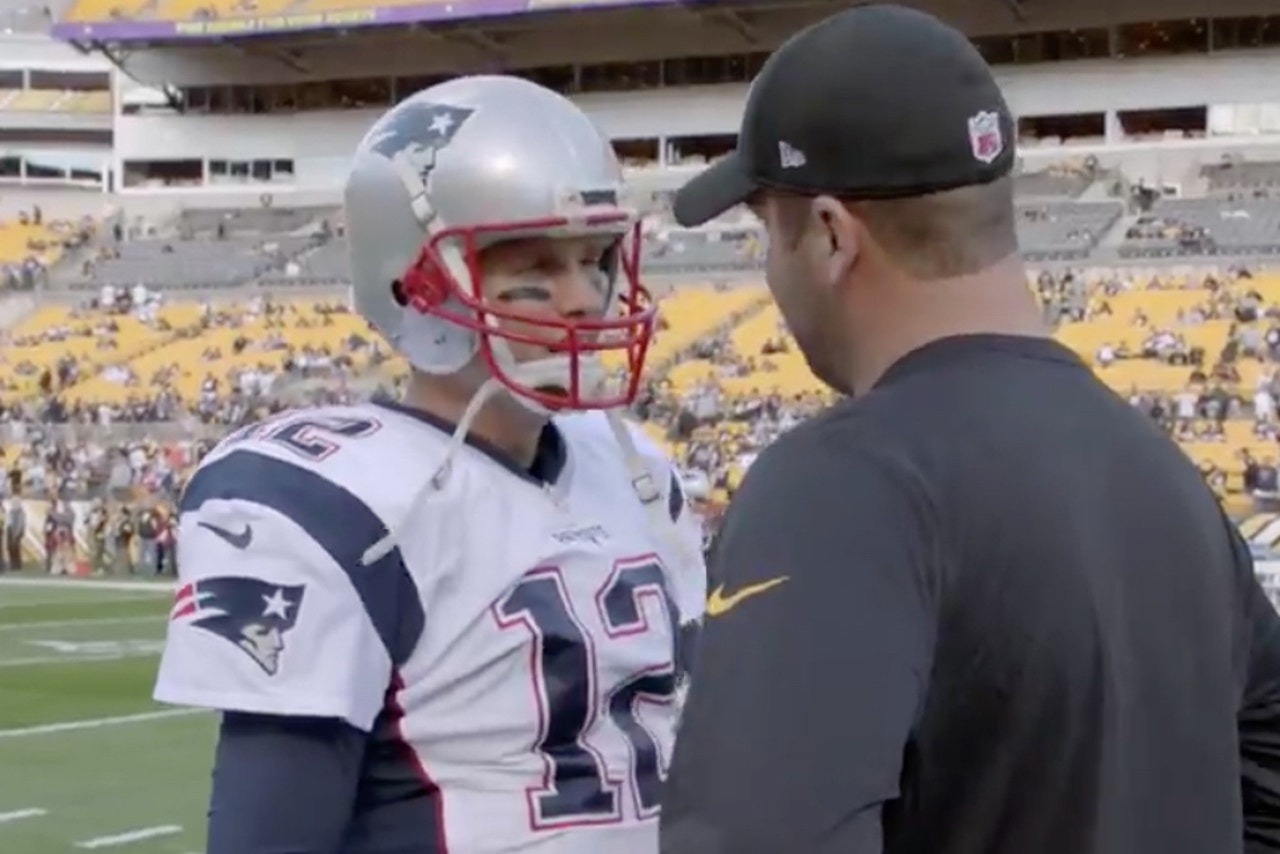 Even Ben Roethlisberger can't resist the charm and greatness of Tom Brady. Sorry, Steelers fans, this is undeniable.
Before the New England Patriots took on the Pittsburgh Steelers at Heinz Field last Sunday, Roethlisberger, recovering from knee surgery, asked the fellow quarterback for TB12 swag.
Check this out from Showtime's "Inside the NFL" (transcript follows):
Roethlisberger: "Hey, listen, I've never done this before, but I would love to get a jersey at some point. "
Brady: "Sure. I'd love to. Let's do it. I'll get you it after the game."
Roethlisberger: "There's not many that I want. I'll put in my office."
Brady: "I feel the same way."
By now it's probably safe to assume there is a personalized No. 12 jersey hanging alongside antlers and NFL memorabilia in the office of Roethlisberger, who's one of the best QBs of this generation in his own right.
"He's just a stud, just an incredible player," Brady said of Big Ben last week. "I've played against him since 2004, and nothing surprises me with him. He's one of the best quarterbacks I've ever played against. I would never count him out."
At the end of the exchange, Roethlisberger said, "Hopefully we'll see you again." Unless one of the AFC West squads gets in the way, there's a good chance that will happen.
---
---