Von Miller should sit out 2016 to expose the NFL's unfair franchise tag rules
June 9, 2016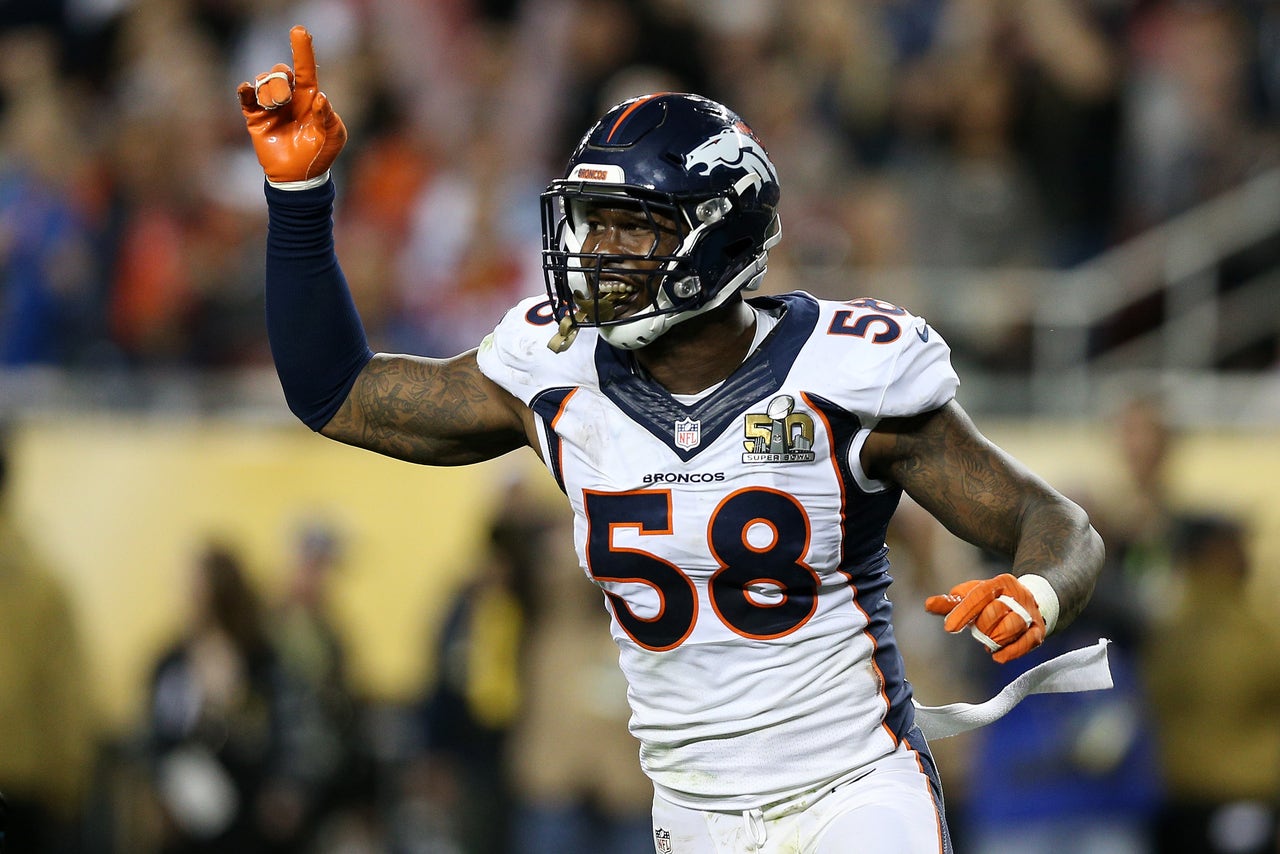 Denver Broncos pass rusher Von Miller was supposed to be an unrestricted free agent this summer.
He was supposed to take his 60 career sacks in 72 games and Super Bowl 50 MVP performance to the free market, where he would surely get one of the most lucrative contracts in the NFL.
Instead, he's reportedly considering sitting out of the 2016 season.
And when you look at the reason why Miller might take a year off, it's hard to blame him for thinking about it.
That's because Miller isn't going to hit the open market this year, and unless he does something drastic he probably won't hit the market after next season, either.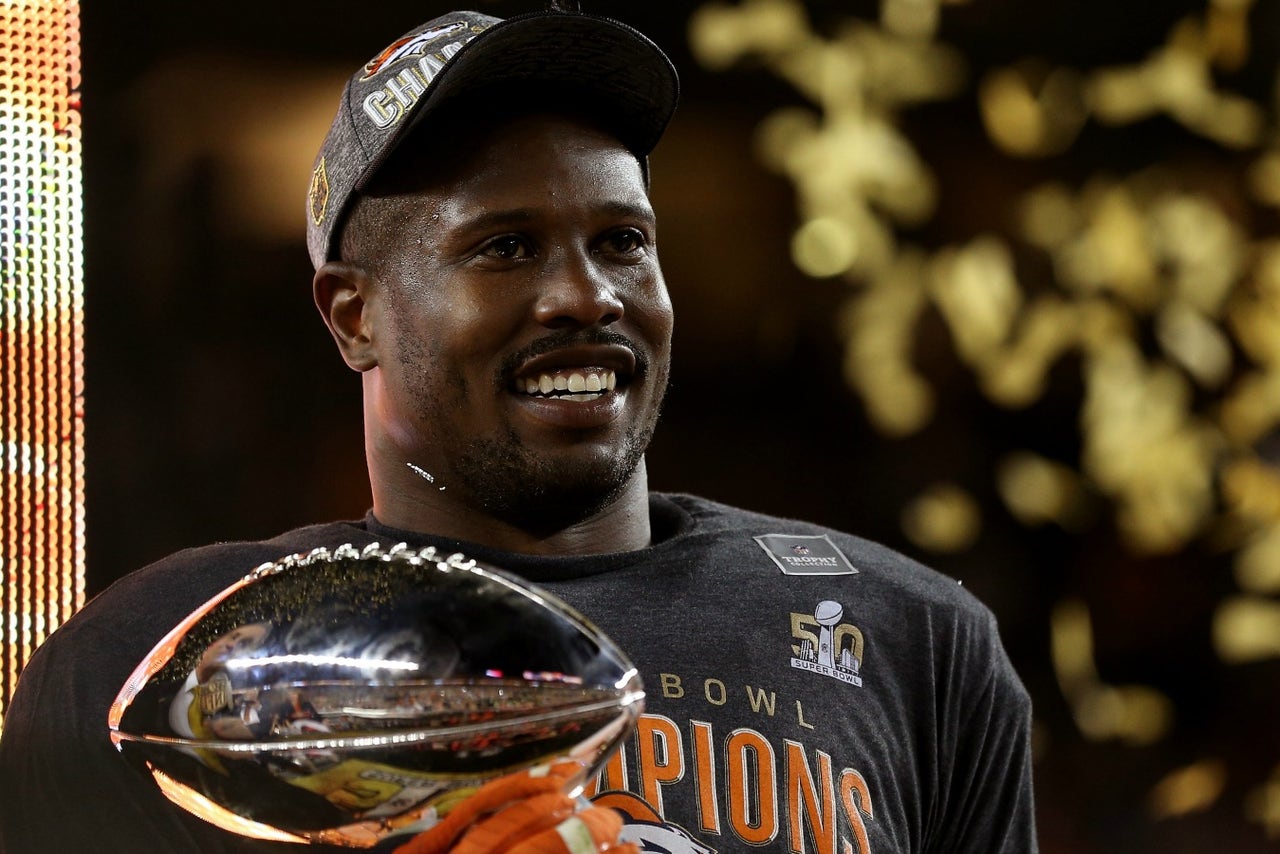 In March, the Broncos slapped Miller with a franchise tag —€" an antiquated quirk of the NFL's CBA that's long past its logical expiration point —€" and despite the fact that he's one of the top players in the NFL, there's nothing Miller can do about it.
The franchise tag was introduced in 1993 as a band-aid to help teams as true free agency came to the league. Teams can use it on one player annually, and it keeps a star from free agency by paying him the average of the top five salaries at his position or 120 percent of his previous season's contract, whichever is more.
There's no way for a player to negotiate for a higher salary or decline the tag —€" he's stuck with it, and it gives the team a tremendous, almost unfair, negotiating advantage when discussing long-term deals.
By slapping the franchise tag on Miller, the Broncos are set to pay him $14.1 million in 2016 -- well below his market value, which is closer to $20 million a year.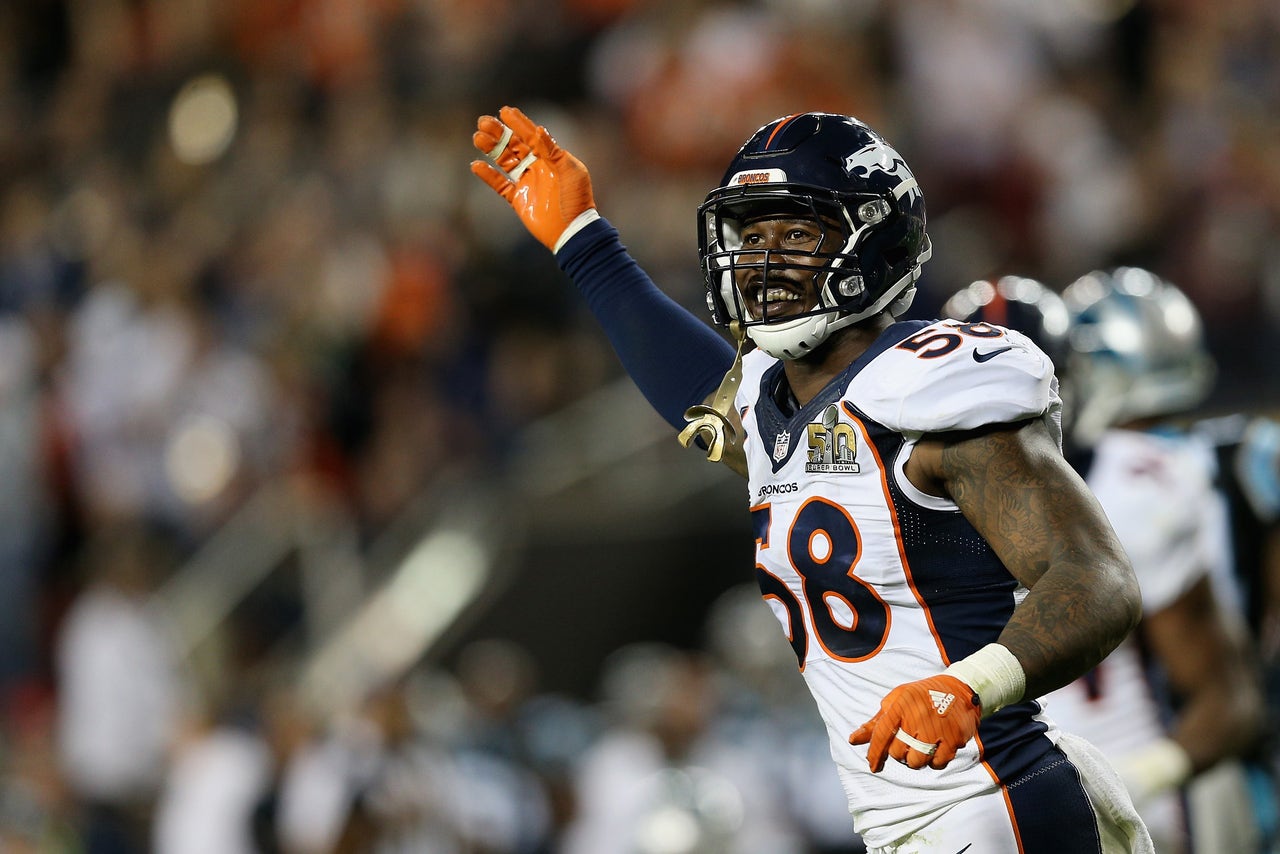 The Broncos and Miller were working on a long-term contract extension, but according to reports from Yahoo and Bleacher Report, those negotiations have broken down, as the Broncos weren't offering Miller anything close to the guaranteed money paid out to defensive linemen Ndamukong Suh ($60 million), Justin Houston ($52.5 million), or even Olivier Vernon, who signed a five-year deal with the Giants worth $52.5 million guaranteed in March.
According to multiple reports, the Broncos —€" not faced with the pressure of losing Miller because of the franchise tag —€" are offering Miller less than $40 million guaranteed.
Miller is holding out to be the highest-paid defensive player in the league, and given his production and Vernon's market-setting contract, it'd be hard to make a contrarian argument.
The Broncos and Miller can negotiate until July 15 before the tag takes effect, and Miller shouldn't take anything less than his fair market value. If the Broncos won't give him that value, he should sit out the 2016 season. There's a quirk in the rulebook that says if Miller sits out the entire 2016 season, the Broncos can't use an exclusive franchise tag on him in 2017, making him, in essence, a restricted free agent next year.
It's not a great option, but it's Miller's only play.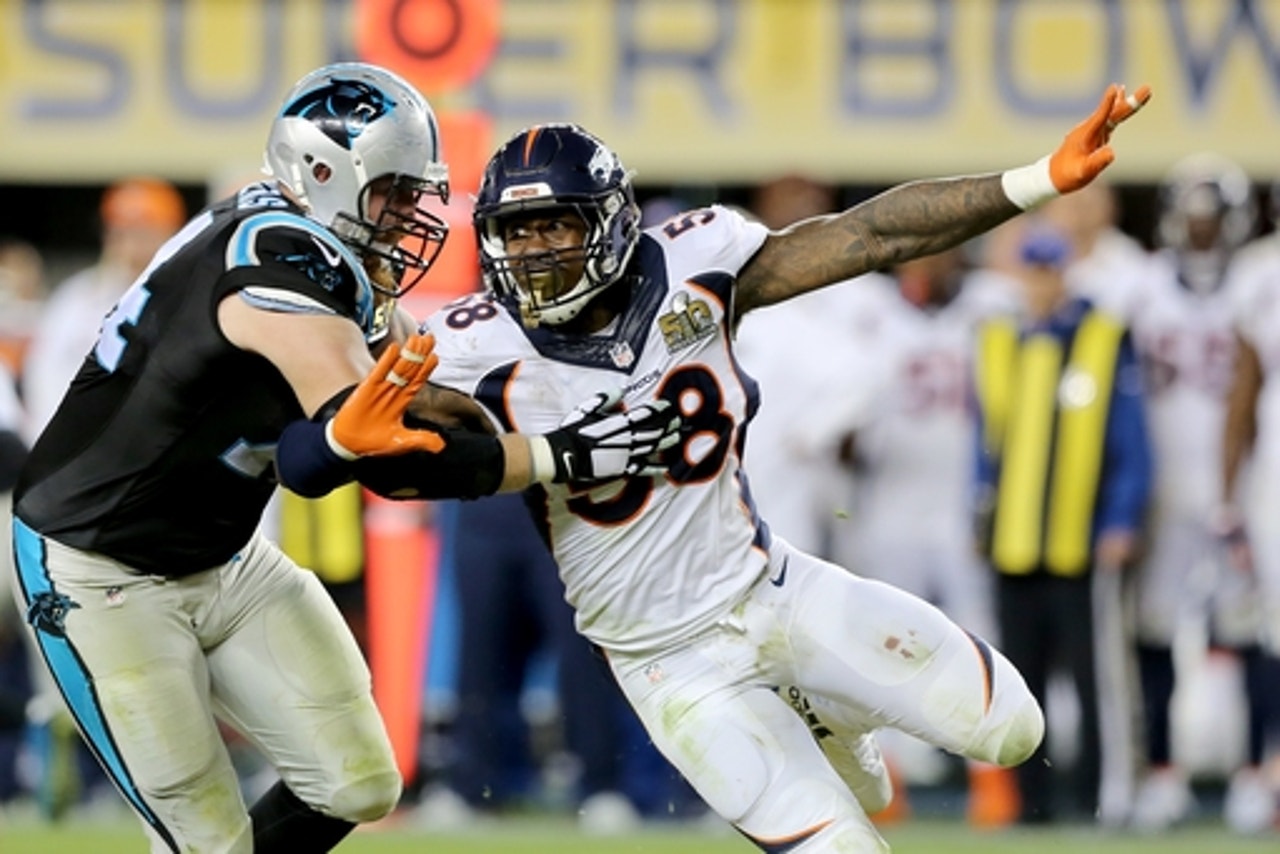 If Miller plays 2016 on the tag, he can be slapped with it again ahead of the 2017 season, then again the year after. Over the course of the three years, he'd be paid roughly $55 million, a significant sum but less than his open-market value. If the Broncos tag him three times, Miller will hit the open market at 30 —€" Denver would have taken the best years of his career and undercompensated him for it.
Between now and the July 15 deadline, the Broncos are probably not going to do much because there's no external pressure to pay Miller his fair market value for his prime years. There's also no reason for them to rescind the tag, as the Panthers did with cornerback Josh Norman earlier this offseason, making him an unrestricted free agent.
But if Miller holds out all season, he can garner some leverage in a situation where he could go three years —€" his three best years —€" with none. He'd save his body from the wear-and-tear of a season, and he'd point out the ridiculousness of a system that has long since failed to work for the players. Maybe, just maybe, it'd bring the long overdue end to the franchise tag. 
---
---