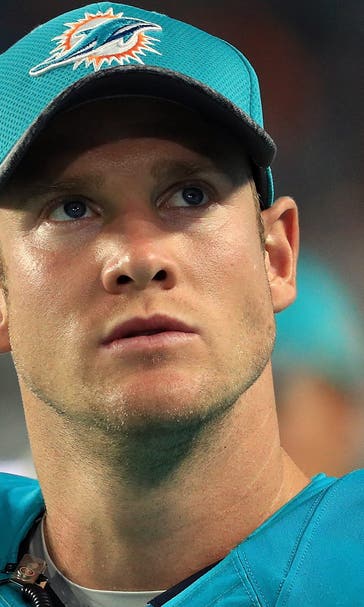 Ryan Tannehill showed what he's all about in Dolphins' loss to the Patriots
BY Dieter Kurtenbach • November 15, 2016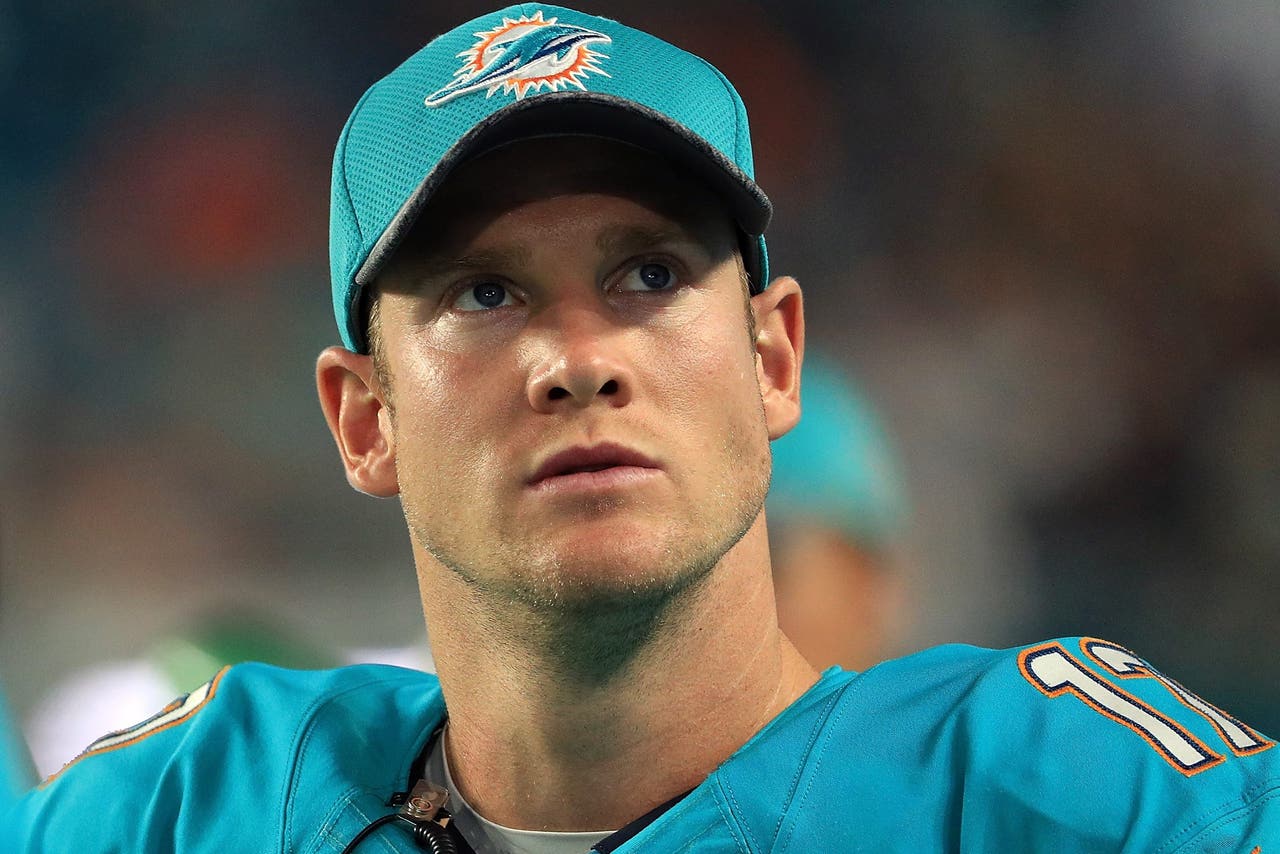 Miami Dolphins owner Stephen Ross handed his franchise to quarterback Ryan Tannehill, and it's looking like it's one of the worst deals the billionaire has ever made.
There's no room for interpretation, the Dolphins franchise revolves around Tannehill: Last year, the Texas A&M product and former No. 8 overall pick signed a massive contract extension that runs until 2021 — it will pay him more than $19 million a season. Then, in January 2016, the Dolphins hired offensive guru Adam Gase as head coach to install a system that Miami's spread-raised "franchise" quarterback would be more comfortable playing.
It's not working.
The Dolphins are 0-2 on the year. Sunday, they were handily beaten by quarterbacks Jimmy Garoppolo and Jacoby Brissett and the New England Patriots.
But for the important portions of that game, it was Tannehill making the serious mistakes, not the first-year starter or rookie. Tannehill was baited into brain-dead interceptions, he dinked and dunked on passes inside the numbers, and he looked devoid of any understanding of what the Patriots were throwing at him.
Before the final minute of the second quarter, down 21-0, Tannehill was 5-of-11 for 52 yards with an egregious interception.
The Dolphins went down by four touchdowns early in the third quarter. The Patriots defense softened.
That's when Tannehill started lighting up the scoreboard.
The Dolphins clawed back into the game, scoring three unanswered touchdowns against a basic Patriots defense that couldn't re-engage. Tannehill went 20-for-21 for 256 yards and two touchdowns during that span. It made his box score look good, but it was too late.
The Patriots missed a game-sealing field goal with a little more than a minute left, but Tannehill couldn't get the job done in the clutch — he threw a back-breaking pick in the end zone in the final seconds.
It wasn't garbage time anymore.
The Dolphins can't stop anyone this season, and to be fair, that's not Tannehill's fault. But when the Tannehill-led offense can't score touchdowns until the Dolphins trail by three or four touchdowns, there's a significant problem.
No one expected the Dolphins' defense to be good this season, but with Gase at the helm, the expectation was that the Dolphins would be able to score some points. You saw flashes of it in the preseason — the Dolphins were running something close to a true spread offense, something few NFL teams have dared to do even in spurts.
In a spread offense, quarterback play is everything — but once the season started and defenses upped their games, Tannehill has looked woefully overmatched by the Dolphins' opponents.
Miami had its eyes on the playoffs this year — that's the logical progression after four years of roughly .500 play — but that goal looks way out of bounds this season.
There's a lot of reasons for that, but you have to put a major portion of the blame on Tannehill.
The Dolphins' first two games this season have come against playoff teams. Both contests have proven winnable. Those are games that a playoff-contending team has to win — games a team on the rise prove it's for real.
Seattle's offense looked woefully bad in Week 1, but the Dolphins' somehow looked worse.
You can blame Tannehill for that — he was 16-of-29 for 186 yards, an average of 6.41 yards per attempt, in that game. In the first half of Sunday's game — when the Patriots weren't playing preseason defense — Tannehill's numbers were similar.
The Dolphins need a quarterback who can put points on the board while it figures out its defensive woes. You can't expect to win in the NFL with major question marks on both side of the ball.
Tannehill is about to be paid like a foundation of a franchise, not a work-in-progress, but that's what he is.
At age 28, in his fifth season, Tannehill is all potential and no meaningful results.
Anywhere else in the NFL, those guys are called busts.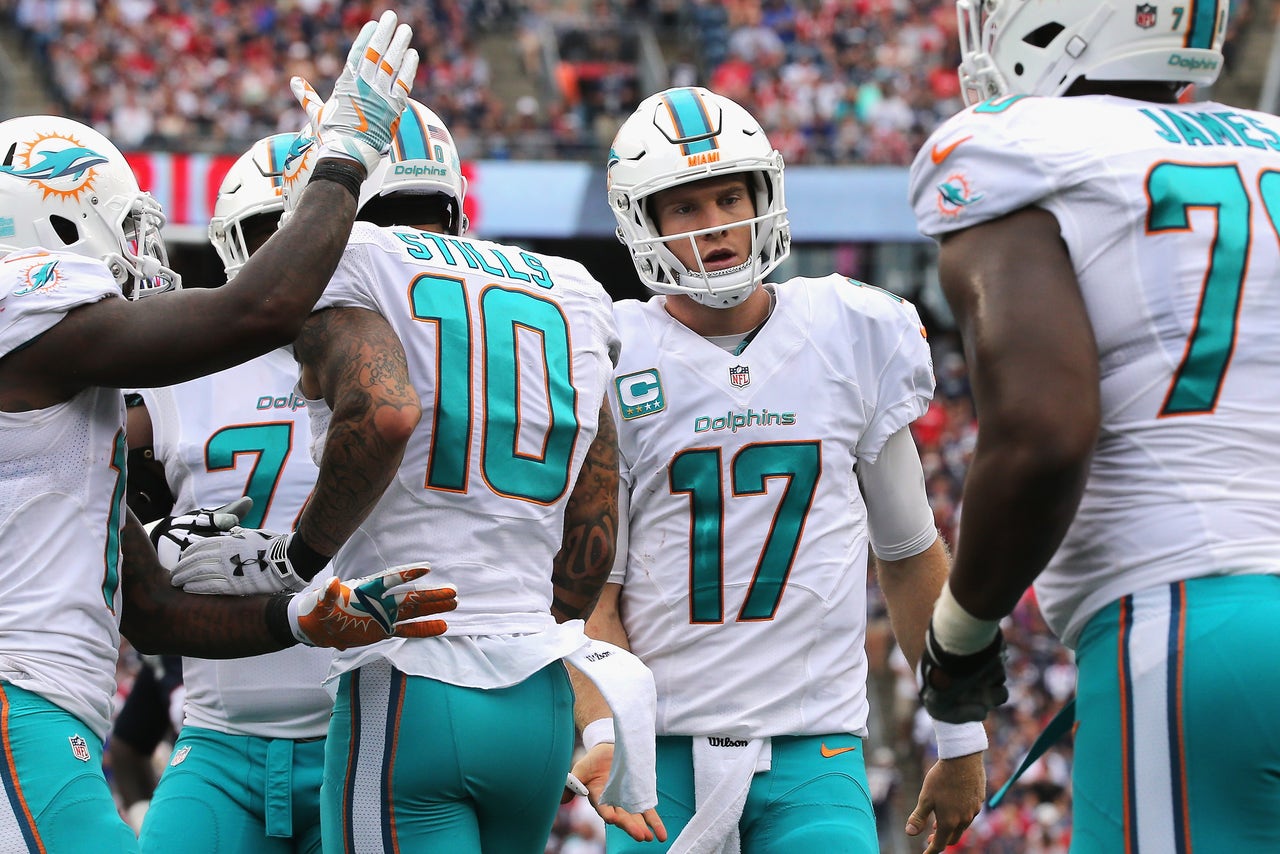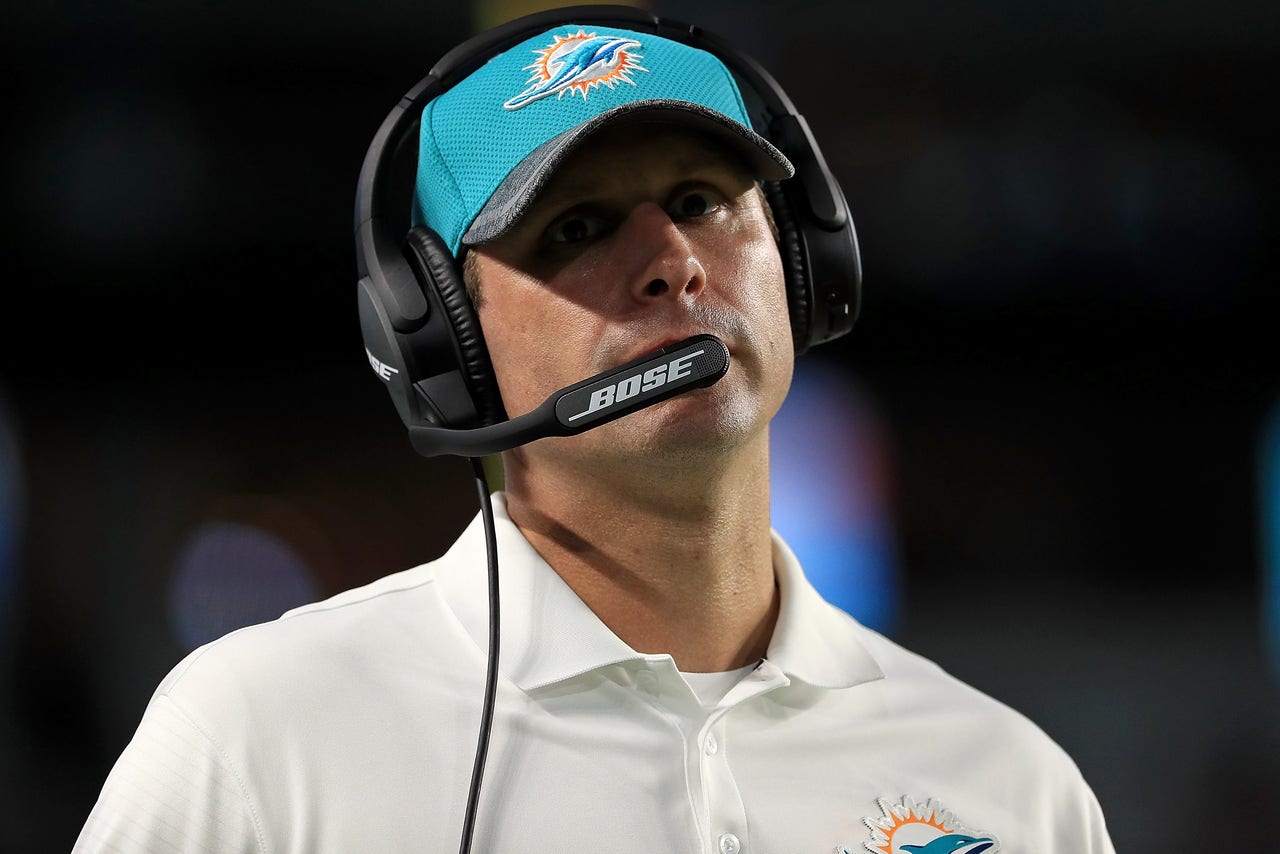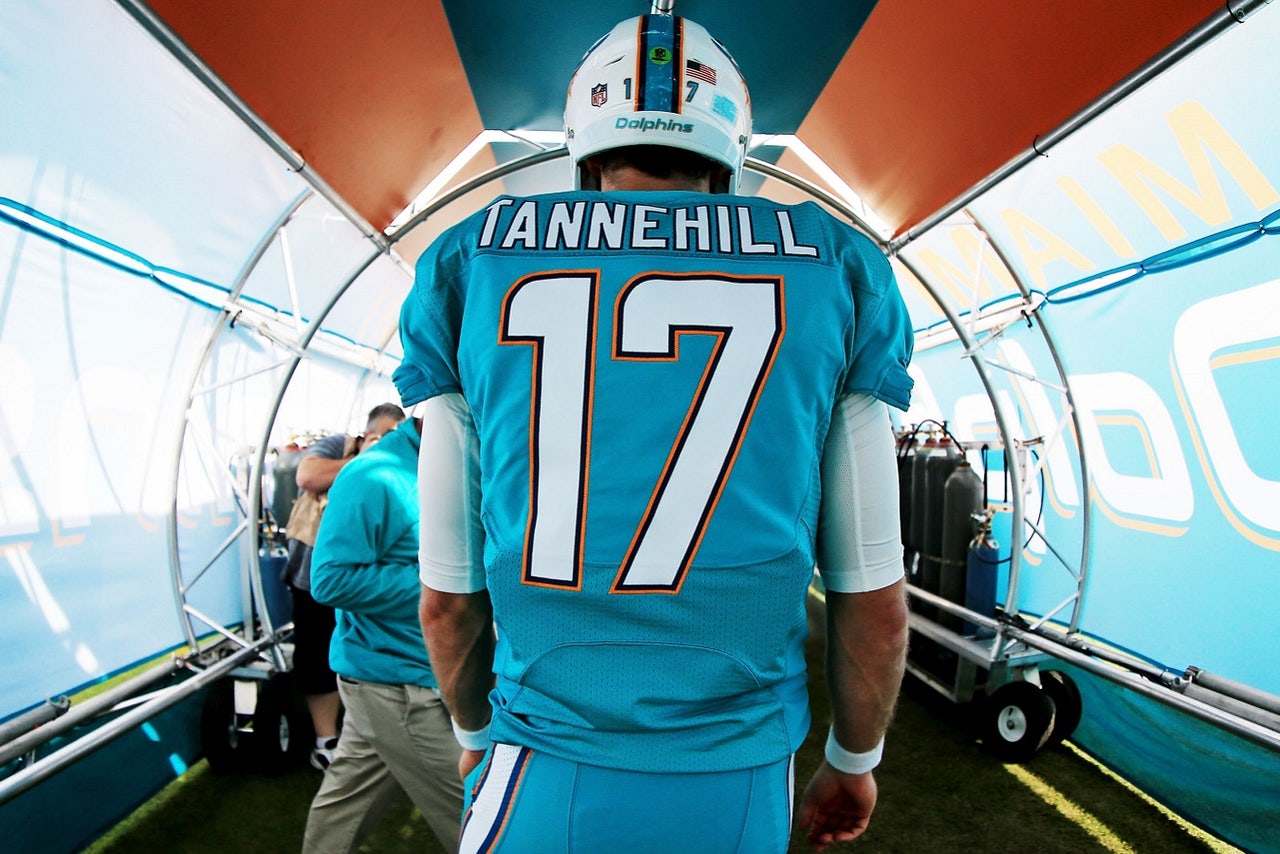 ---
---