Only one thing stopped Mark Cuban from putting Tony Romo in Tuesday's Mavs game
BY Cameron DaSilva • April 12, 2017
Longtime Cowboys quarterback Tony Romo got a unique send-off from Dallas fans on Tuesday night, when he suited up for the Mavericks and participated in pre-game festivities before riding the bench. He wasn't expected to get into the game, but there was a sliver of hope that Mavericks owner Mark Cuban had a trick up his sleeve.

As it turns out, he did. It's just that NBA commissioner Adam Silver shut down his plan to get Romo into the game. That's what Cuban said afterward, at least.

"I told him what I was going to do and said, 'Fine me if you don't like it,' " Cuban said, via ESPN.

The reason Romo couldn't play Tuesday night is because his contract wouldn't have been honored. At that point, there was nothing Cuban could do, considering how much work it would have been to make it happen.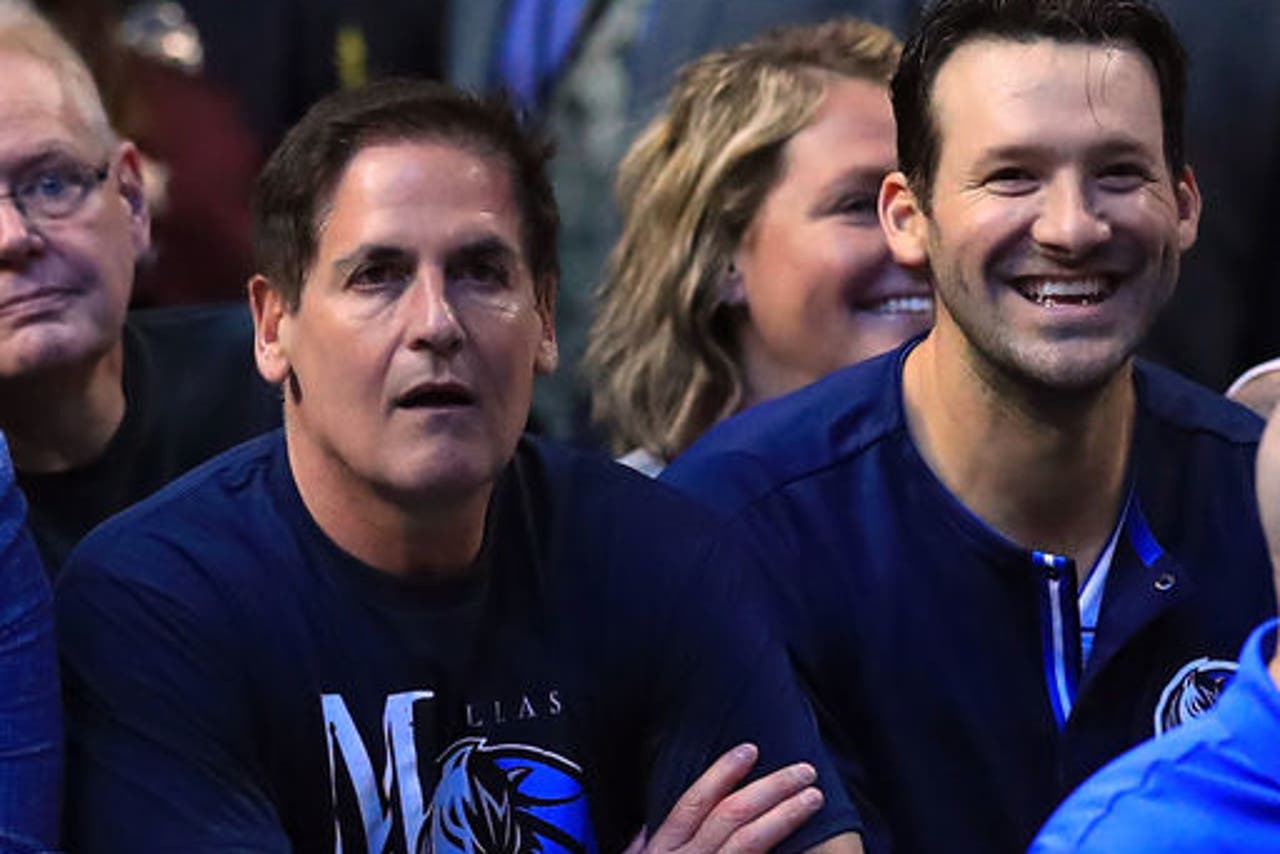 Mavericks coach Rick Carlisle explained that notion a bit further before the game, laying out exactly what it would have taken to get Romo signed to a contract.

"Signing him and stuff like that, would have been too much for a lot of reasons," he said. "No. 1, he's a football athlete that's not ready to play in an NBA game. That's very risky. No. 2, to sign a guy with all of our requirements from a physical standpoint with the hours and hours of screening and all that kinds of other stuff, it just wasn't worth going there. And that's not really what this is about."
"Anybody who thinks a layup line is disrespectful, hasn't watched an NBA game," Cuban said. "We've got people shooting half-court shots at every break, we've got kids for ball boys ... We're entertainment. And if they're so self-important they can't recognize that, it's on them. Not me."
---
---