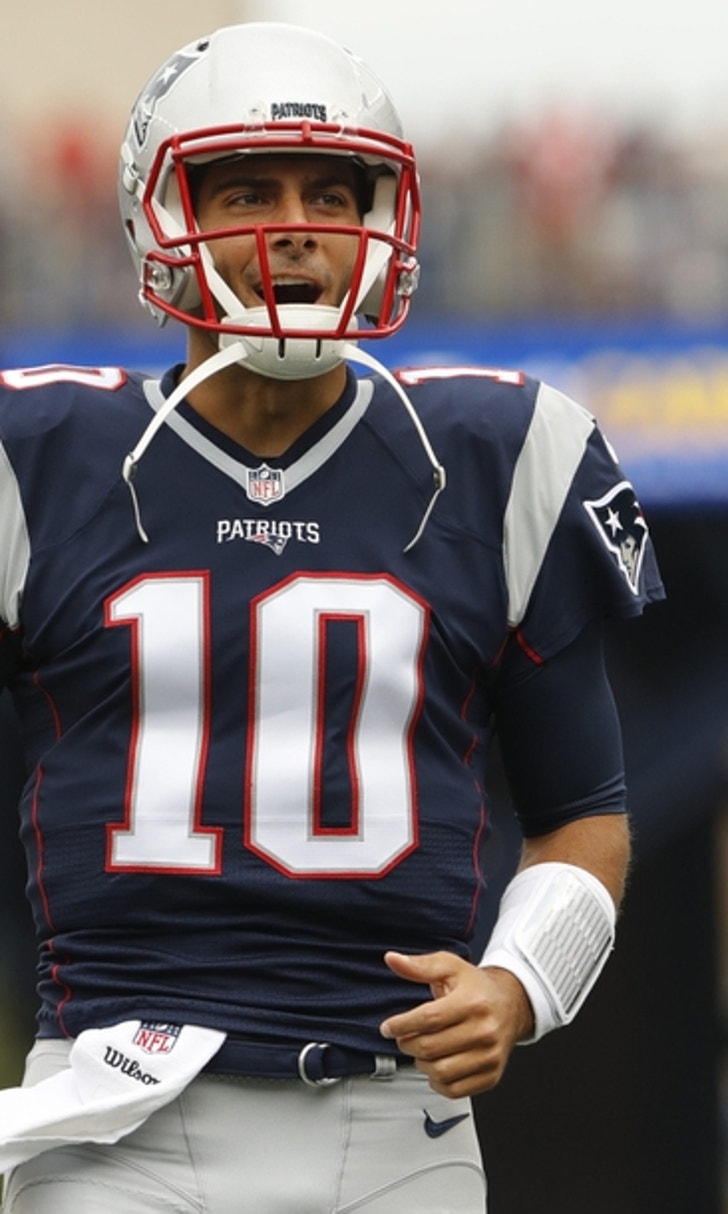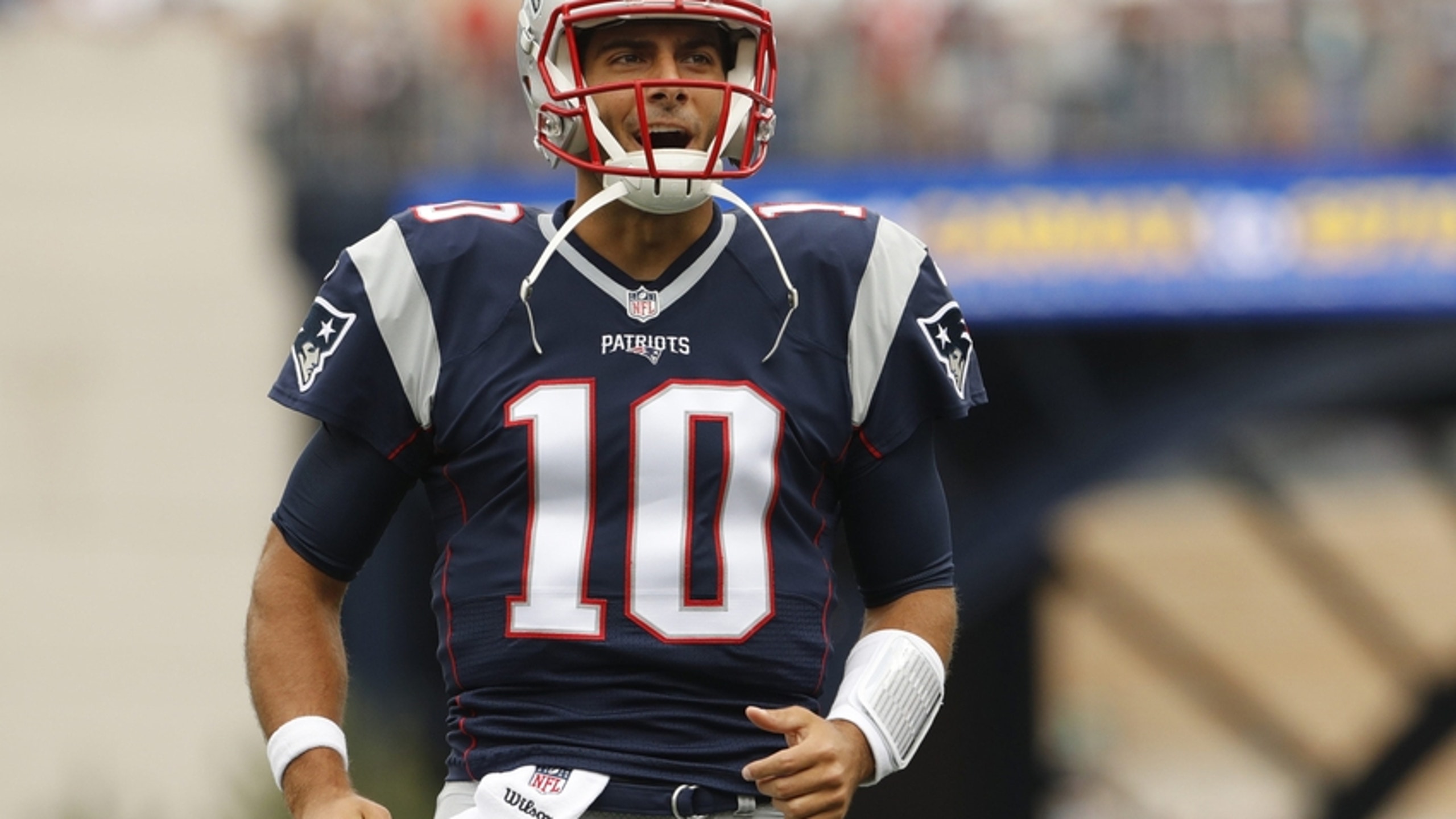 NFL Rumors: What are the Patriots asking for Jimmy Garoppolo?
BY Fansided and Nick Stavrakis/Fansided • December 28, 2016
A report today released some details on what New England may ask in exchange for Jimmy Garoppolo.
Although the clock is ticking on Tom Brady's career (not that you could tell), it seems the Patriots might be okay with shipping away his successor. Of course, that will have to come at the right price.
According to ESPN's Adam Schefter, New England is looking for a first and fourth round pick in order to send away Jimmy Garoppolo. For a guy that only got to showcase his play in two games this season, this sounds like a steep price. However, the Patriots are not stupid. They, like the rest of the NFL, witnessed the Vikings hand over a first round pick for Sam Bradford, which is still a hard trade to fathom. Regardless, teams are desperate for quarterbacks, and a young talent like Garoppolo is going to cost you.
.@AdamSchefter says discussions for Jimmy G in a trade start at a 1st & 4th round draft pick (the Sam Bradford return)

— Kirk and Callahan (@KirkAndCallahan) December 28, 2016
What would be interesting about this potential trade is life after Brady. Wouldn't New England consider hanging on to Garoppolo for when Brady's time comes? Perhaps the Pats are so confident that TB12 can sustain this level of play for a few more years before they need to panic? Either way, the organization will need a plan on what direction it would like to head in when the time comes.
In two games to start 2016, Jimmy G was very effective. The young gunslinger completed 71% of his passes and threw for four touchdowns with 0 INTs. There is no doubt Garoppolo is a starting caliber quarterback in this league. For example, if you asked the Jacksonville Jaguars tomorrow if they'd rather have Blake Bortles or Garoppolo, what would they say? For the sake of their organization, I'd like to think Garoppolo.
Nobody is saying this kid is the next Brady, but there are a lot of bad QBs in the NFL.
More from FanSided
This article originally appeared on
---
---