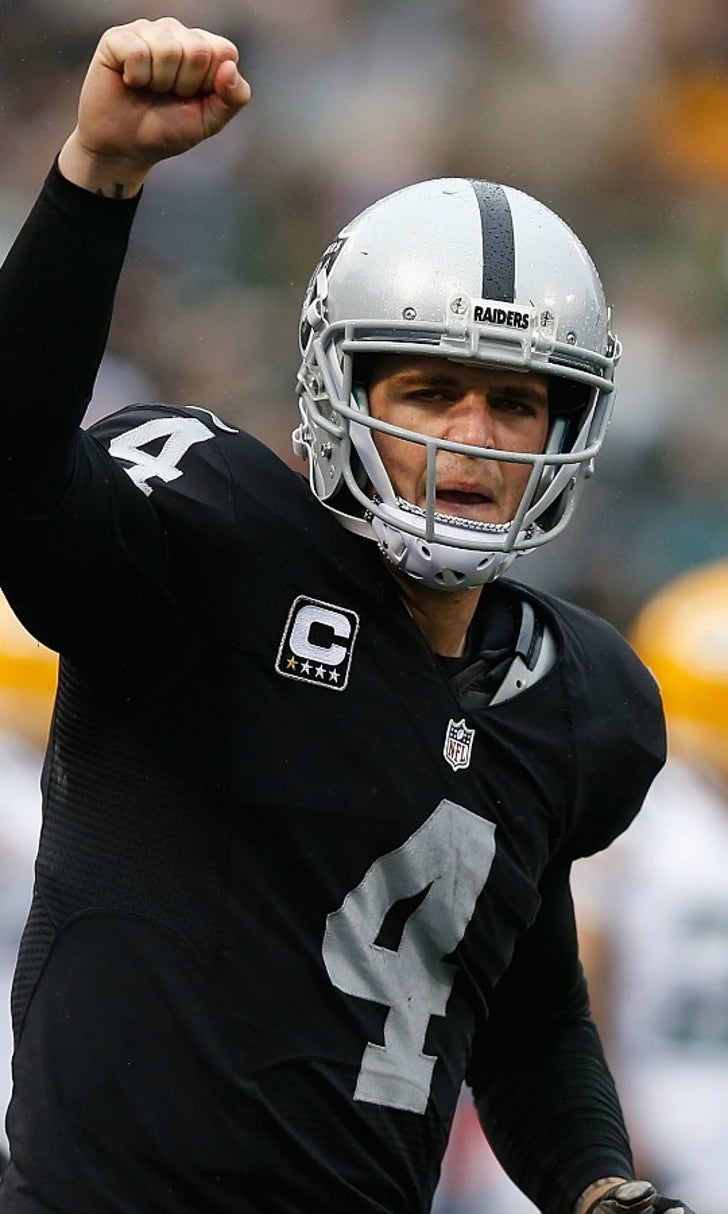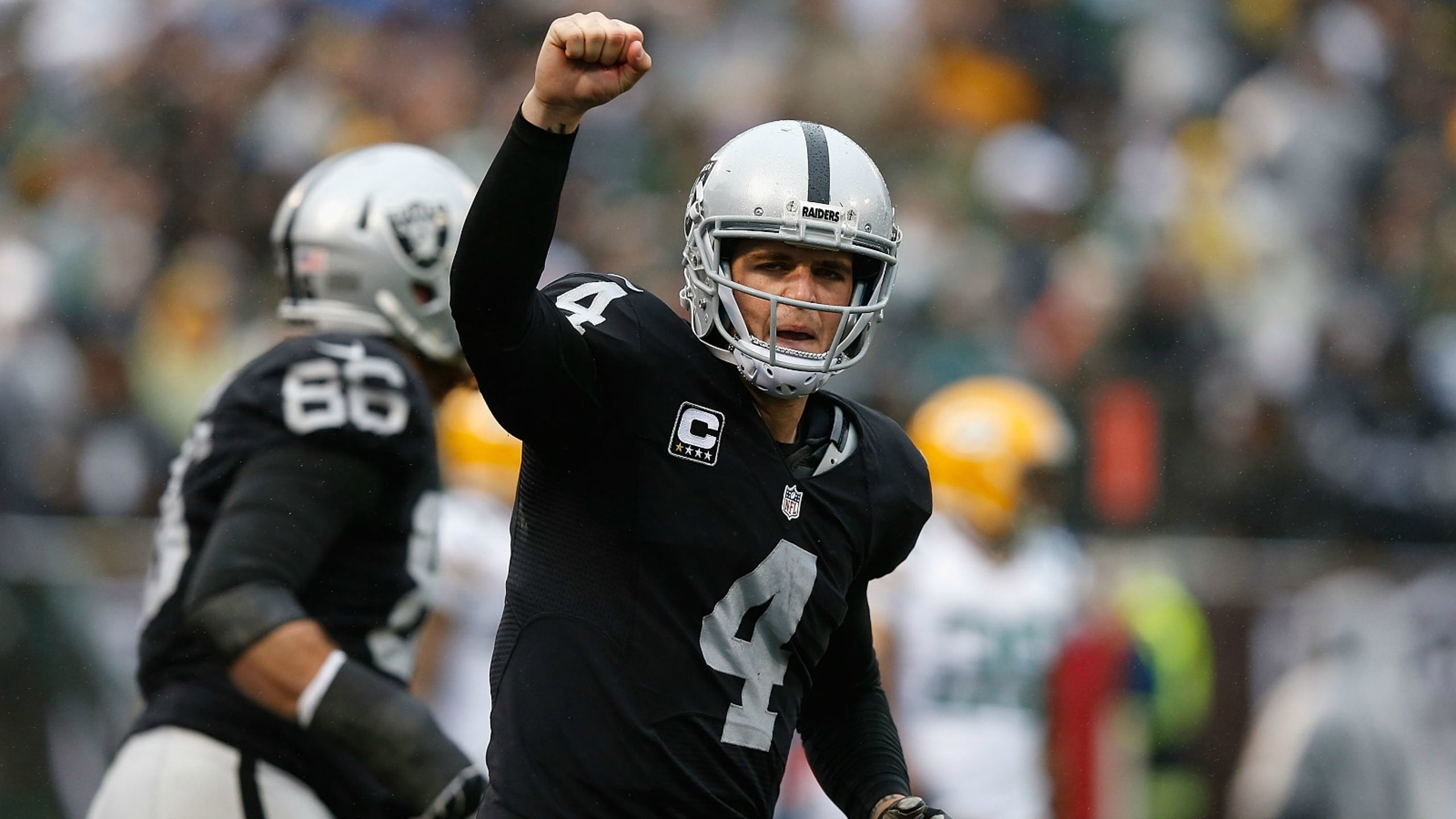 Michael Crabtree says Derek Carr reminds him of Packers legend Brett Favre
BY foxsports • June 9, 2016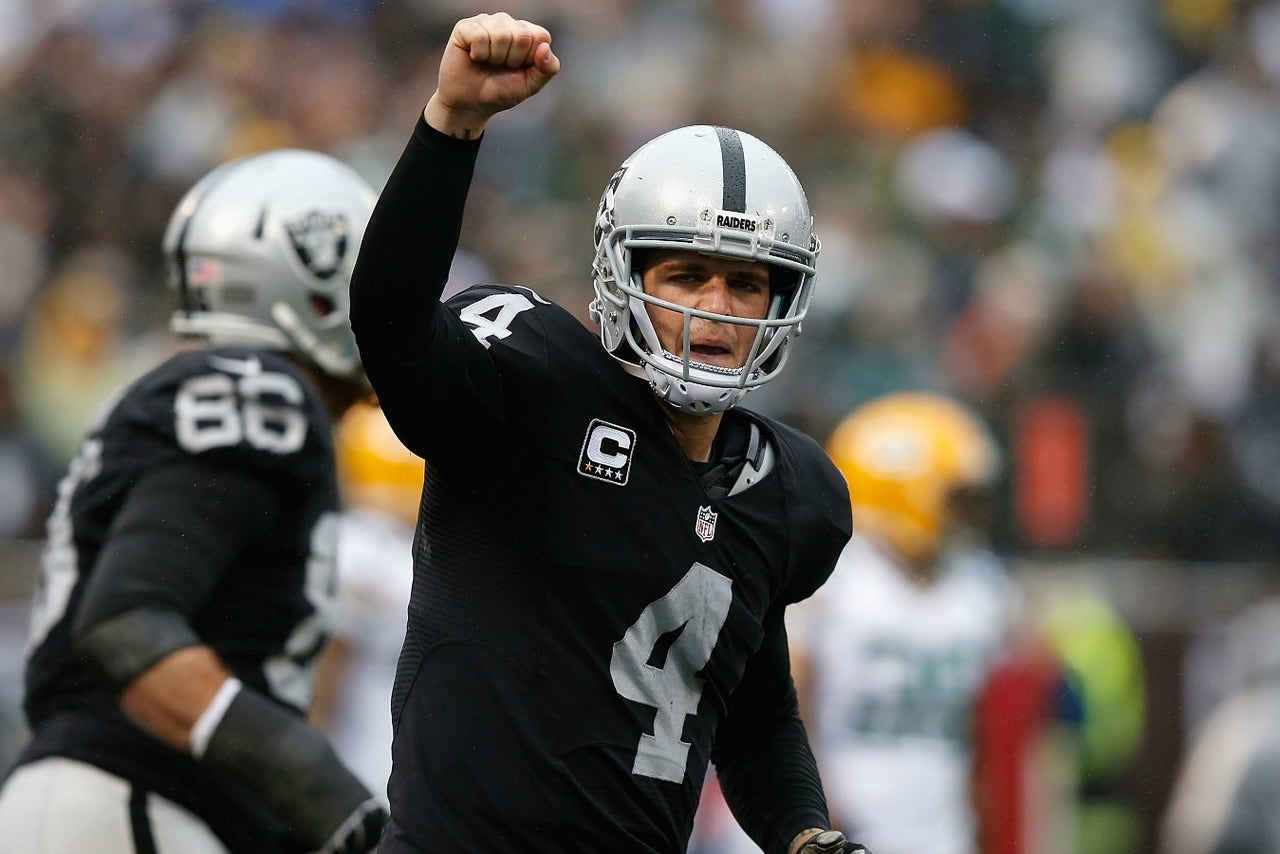 Expectations are high in Oakland after the Raiders went 7-9 in 2015 following three consecutive seasons of winning no more than four games each year. With all that positivity flowing, it's no surprise that confidence is high in camp this offseason.
And there's no better example of the Raiders' renewed confidence than wideout Michael Crabtree, who had a bounce-back year in Oakland last season. But the seven-year wideout isn't tooting his own horn but rather showering praise on his 25-year-old quarterback Derek Carr.
"The guy is amazing," Crabtree said after practice Wednesday, via ESPN. "He's got talent. We talk all the time on ways to get better on the field. I feel like he has taken that step, taken control of the offense, doing more managing of the offense."
That's all well and good for Carr, who threw for a career-high 3,987 yards with 32 touchdowns and 13 interceptions in his second year in the league. But Crabtree then dropped a doozy, saying that Carr reminds him of one of the most iconic quarterbacks in NFL history.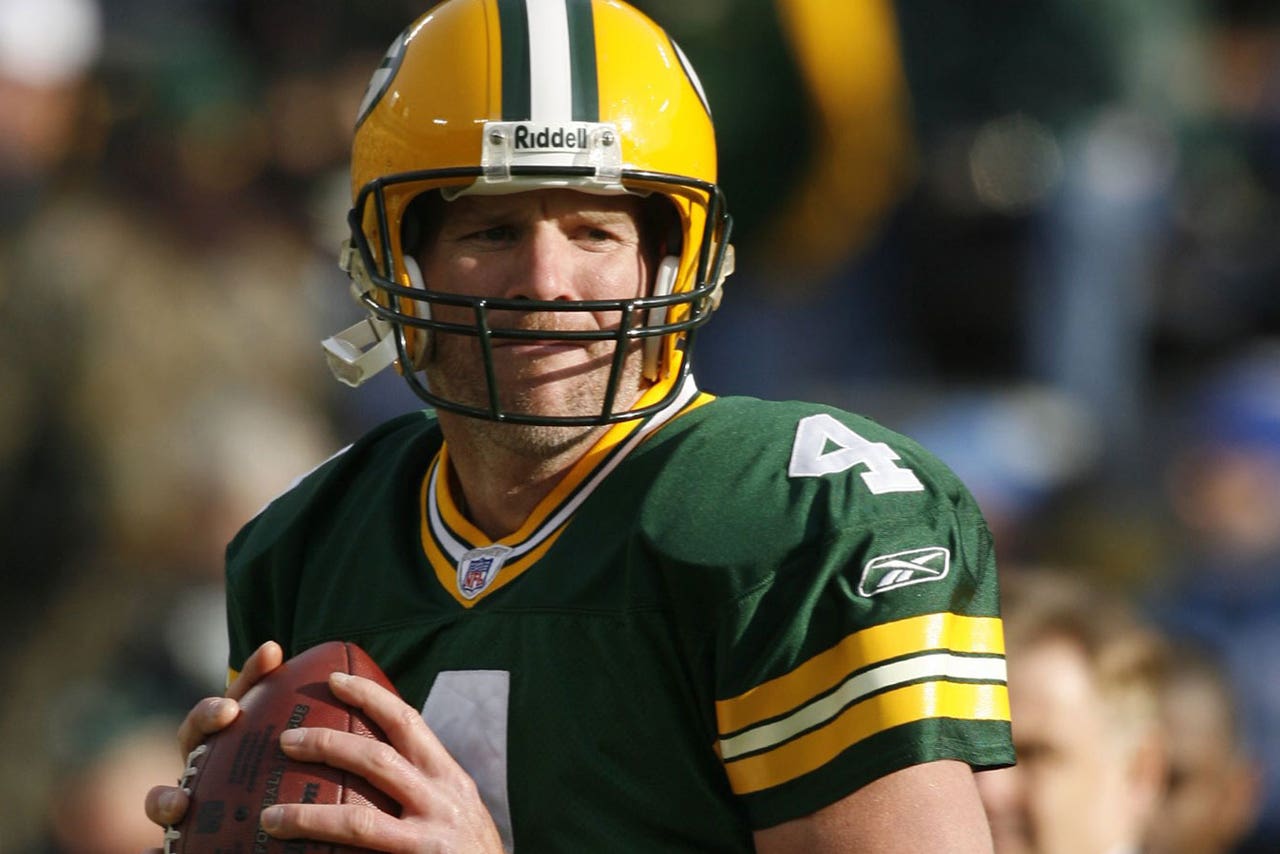 "A gunslinger? He's always going to be a gunslinger, and I love that," Crabtree said. "An old, Brett Favre-type quarterback. He reminds me of Brett Favre, [and] Brett Favre's one of the greatest players to ever play this game."
Now that's some high praise for Carr, whom Oakland selected in the second round of the NFL Draft in 2014. But is the comparison all that farfetched?
In Favre's second year in the league in 1992, he threw for 3,227 yards with 18 touchdowns and 13 interceptions. But Favre put up those numbers when the rules allowed opposing defenses to be much more aggressive with receivers and quarterbacks. It was also his first year of getting major playing time after playing in only two games his rookie season.
But there's no denying that Carr has given the Raiders a reason to believe that they might make the playoffs for the first time since 2002.
---
---