Matt Ryan's near-perfect postseason has cemented his place as an elite NFL quarterback
BY Dieter Kurtenbach • January 23, 2017
Matt Ryan was coming off a down year, and at age 31, the questions started to swirl.

Perhaps the former No. 3 overall pick's best football was behind him. Perhaps he wasn't the man to get the Atlanta Falcons over the hump and back into Super Bowl contention.

Ryan heard that talk, and he spent the offseason recalibrating the way he approached the game. He changed the way he ate and the way he saw plays develop on the field, and he dug deeper into offensive coordinator Kyle Shanahan's playbook, becoming more and more familiar with the terminology of the West Coast offense before his second year in the scheme.

Ryan entered the 2016 season with something to prove — he needed his ninth year with the Falcons to be one of the best of his career.

Ryan went above and beyond.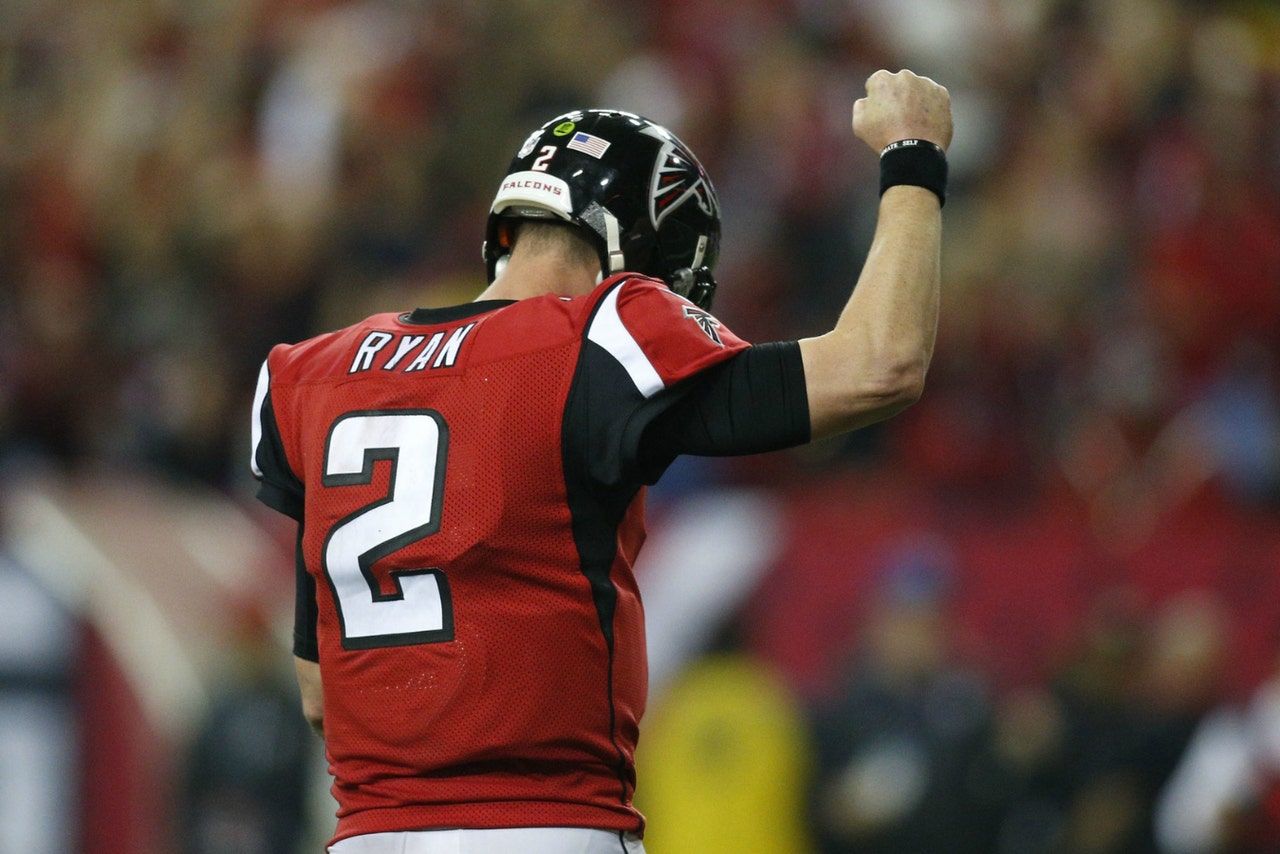 You might not have noticed, but Ryan is in the midst of one of the greatest seasons by a quarterback in the history of the sport. He became the first QB in NFL history to start all 16 of his team's regular-season games and average more than 9.25 yards per pass attempt. After leading the Falcons to 11 wins and a first-round playoff bye, he established himself as a bona fide MVP candidate and became the favorite to win the award.

But the doubt around Ryan didn't totally dissipate with the monster 2016 regular season. Fair or not, quarterbacks in the NFL are judged by their ability to win in the postseason, and Ryan's postseason ledger was hardly stellar.

A record-setting campaign would mean nothing if he couldn't maintain the form in January.

Again, Ryan went above and beyond.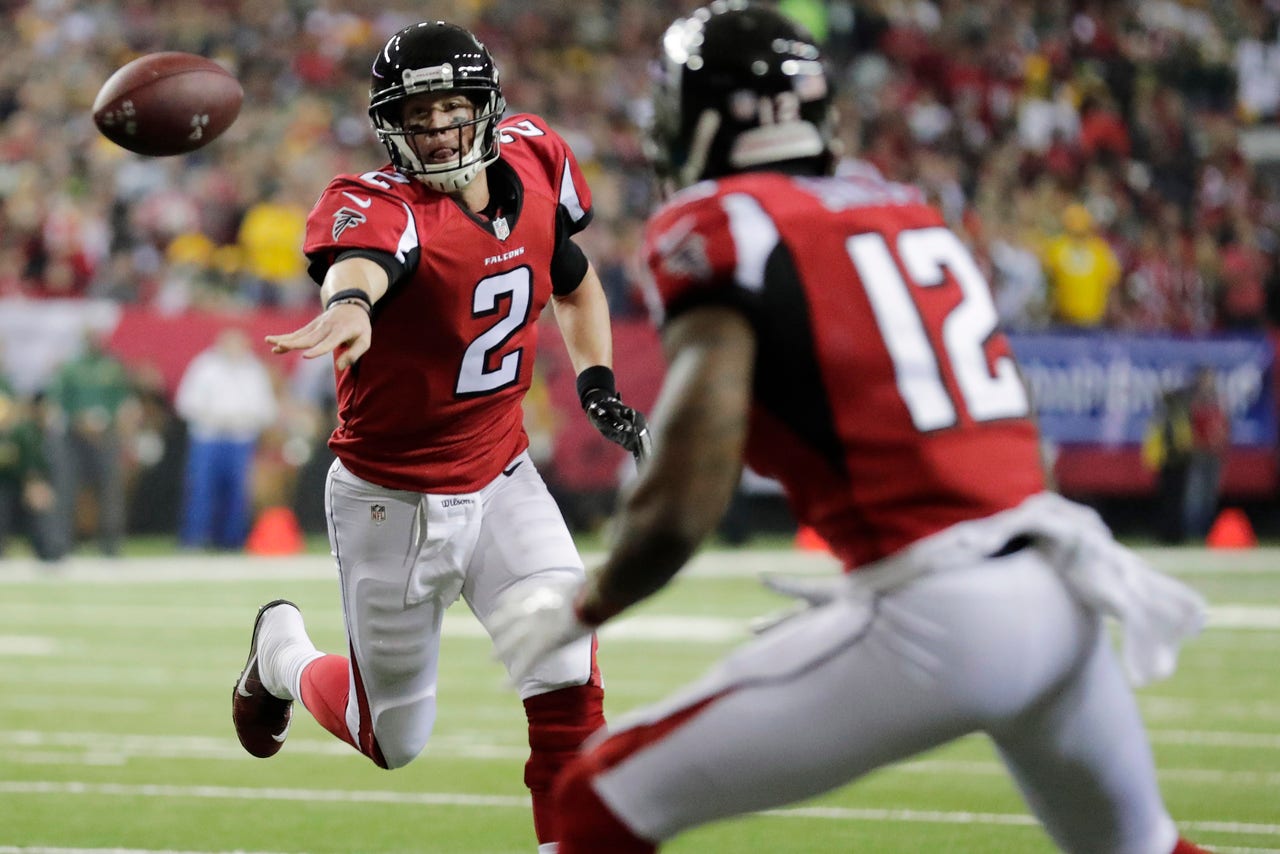 Perhaps a quarterback can play better than Ryan has over the last two games, but it's hard to imagine what that would look like. Maybe you can do it in a video game.

Ryan's performance this postseason has been bordering on perfection, and the Falcons are heading to the Super Bowl for the first time in 18 years. Those two facts are absolutely connected.

In two postseason games this year, Ryan went 53-of-75 for 730 yards (365 per game), seven passing touchdowns, zero interceptions, and a 132.55 passer rating. He also rushed for a touchdown, just for good measure. His Falcons put a combined 80 points on the board and nearly doubled up their opponents — the Packers and Seahawks.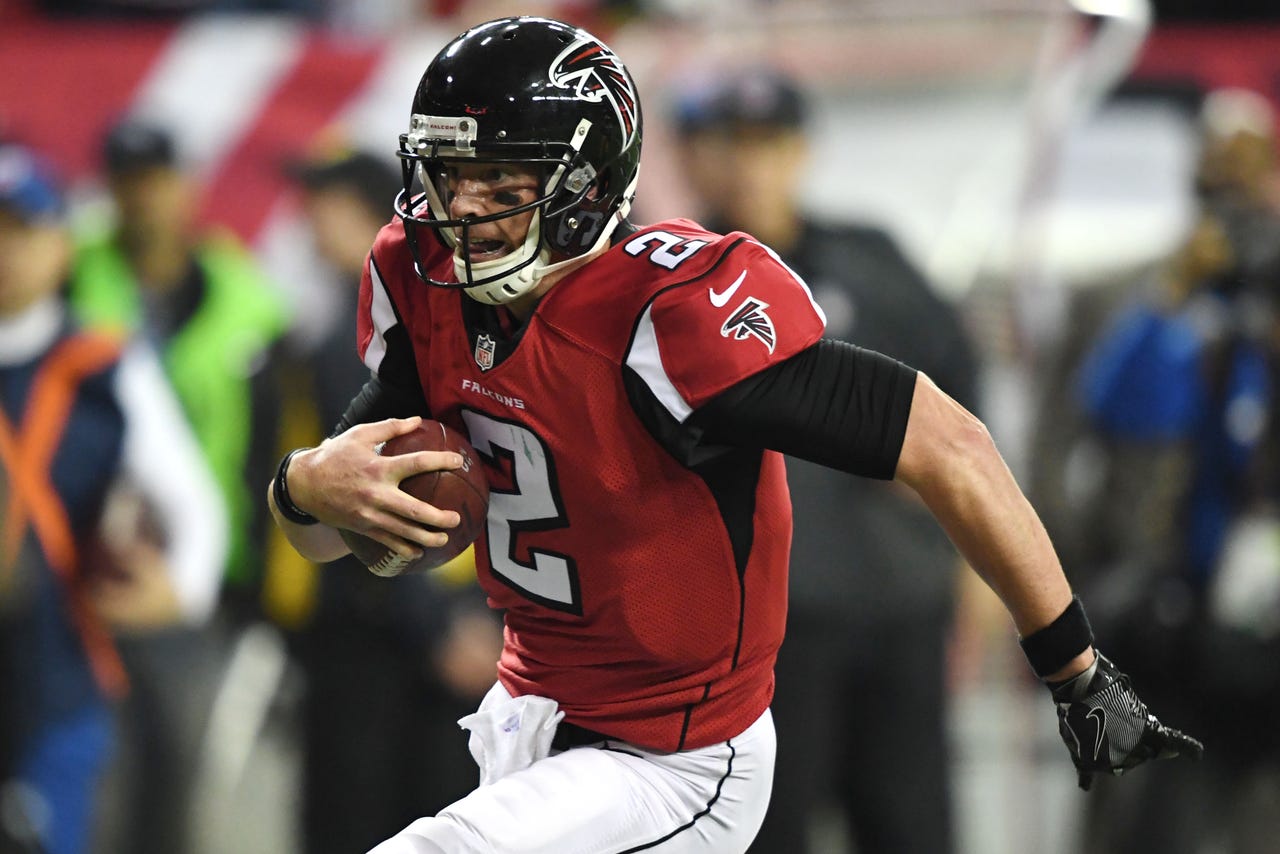 On Sunday, Ryan became the first quarterback since 1957 to have a playoff game with four passing touchdowns, a rushing touchdown and no interceptions.

It might take a while for the impressiveness of it all to sink in — there's a lot to absorb — but Ryan is on a whole other level right now, a level that few in this sport have ever been near.

Ryan's 18-game season might be the best in NFL history. It's certainly in the class of Tom Brady's 2007, Dan Marino's 1984, Peyton Manning's 2013, Kurt Warner's 1999, and Aaron Rodgers' 2011.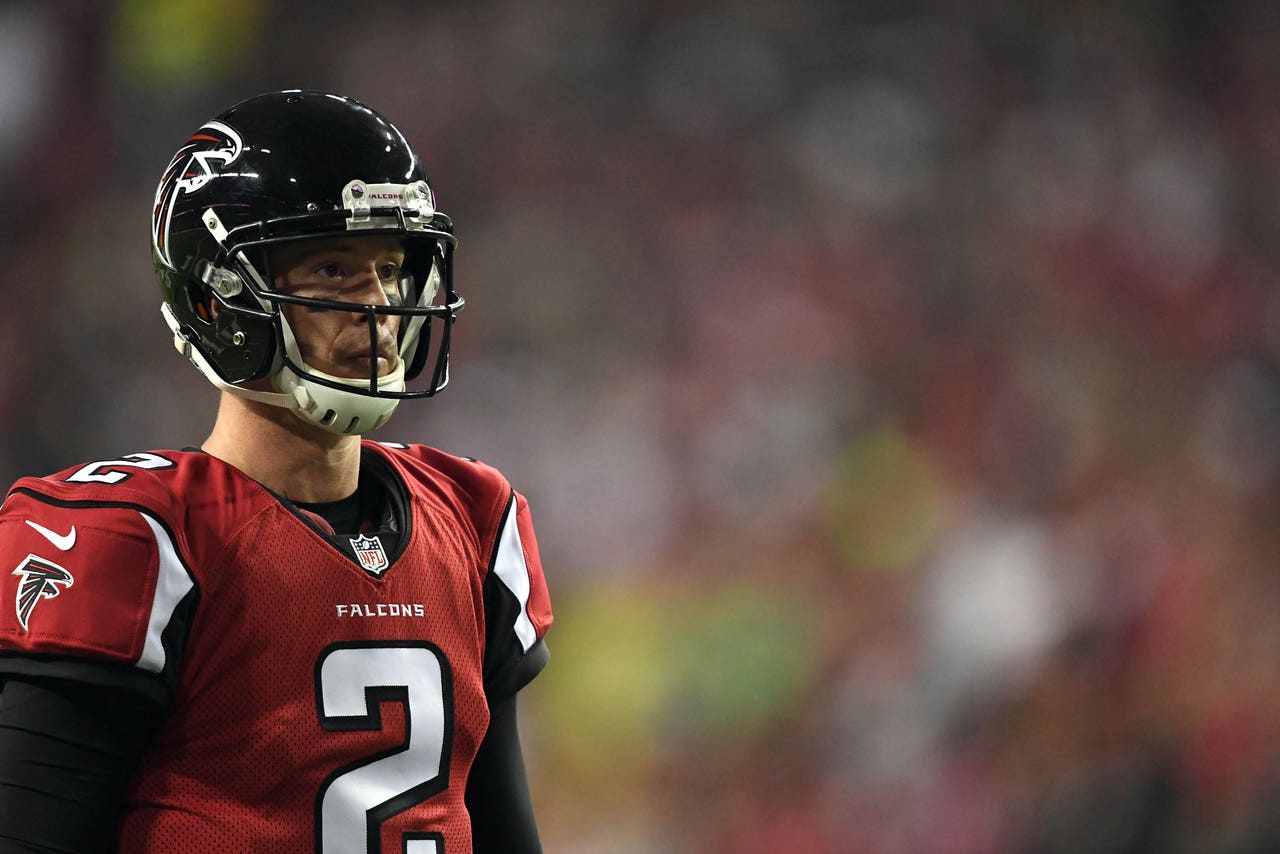 Where it falls on that list will be determined by what happens in Game 19 — Super Bowl LI — but even if Ryan has an abysmal performance in Houston, his ninth year as the Falcons' quarterback should kill any and all conversation about Ryan not being one of the game's best.

He's in the class of Brady, of Rodgers, of Brees -- and Luck and Wilson and Newton. Put whatever label you want on those QBs — cream of the crop, top-tier, superstar ... elite — but you have to apply it to Ryan as well.

It took nine years and five months, but Matt Ryan is now officially beyond reproach.


---
---