National Football League
National Football League
Making the case for Russell Wilson
Published
Oct. 24, 2013 1:00 a.m. ET

In 2012, the story was Robert Griffin III, an impossible combination of athleticism and accuracy, a quarterback who had more rushing touchdowns than he did interceptions and completed 65 percent of his passes.
From the vantage point of this season looking backward, it's still amazing to think that RGIII somehow threw and ran for 27 scores and only threw five picks — although when you look at the fact that he fumbled 12 times, it does diminish the luster a little bit, even though the Washington Redskins recovered 10 of those.
In 2013, with RGIII diminished from his rookie year — eight turnovers to eight touchdowns so far, with his Redskins 2-4 — the story is Andrew Luck, a precise gunslinger who has done the impossible: make Indianapolis Colts fans feel good about giving away Peyton Manning, even though Manning's currently having one of the greatest seasons ever by a professional quarterback.
Luck's 10 touchdowns vs. three interceptions, 60-percent completion rating, and three rushing scores have him quickly being included in the conversation regarding best passers in the league, even if he hasn't quite cracked the Manning/Rodgers/Brees echelon yet.
(Until he proves otherwise, Tom Brady has slipped from these ranks. Brady has been a remarkably inefficient player this year, highlight by his 6.0 yards per attempt — good for 30th in the league. It's really not surprising; his receivers are a mess and he's 36 years old. It had to happen at some point.)
But the Luck/RGIII dichotomy — an easy one to establish, considering that they went one-two in last year's draft — pays short shrift to the Seattle Seahawks' Russell Wilson. Get it? Because he's short! Russell Wilson is very short. He has also performed comparably to Robert Griffin and Andrew luck in the first two years of his career: something you'd never know from the coverage of the three.
Here's a look at their aggregate stats so far:
• Wilson: 17-6; 63.3 percent completion rating; 4,607 yards passing; 37 TDs; 14 INTs; 7.9 Y/A; 97.2 QB rating; 812 yards rushing; four rushing TDs
• Griffin: 11-10; 63.5 percent completion rating; 4,946 yards passing; 28 TDs; 11 INTs; 7.8 Y/A; 95.2 QB rating; 1,048 yards rushing; seven rushing TDs
• Luck: 16-7; 55.8 percent completion rating; 5,948 yards passing; 33 TDs; 21 INTs; 7.0 Y/A; 91.3 QB rating; 438 yards rushing; eight rushing TDs
Luck and Wilson have the same number of total touchdowns. Wilson has fewer interceptions than Luck and a higher completion percentage. Wilson has the highest yards per attempt. Wilson has the best record.
Fundamentally, these are numbers — they only mean so much. And in 2013, it's pretty clear that Luck and Wilson are outpacing RGIII, at least for now. And you can throw in Colin Kaepernick to muss everything up. And you can say, "But wait — these guys don't exist in a bubble. How does he rank among the rest of the league's passers?"
Well, when you take a stat that I feel partial toward — Pro Football Reference's adjusted yards per attempt, which takes yards per attempt, the most elemental aspect of a quarterback's effectiveness, and adjusts it based on how many touchdowns and interceptions he throws — Wilson is in the top tier.
He trails Manning, Mike Vick, Rodgers, Philip Rivers, Brees, and Matt Ryan, all of whom, aside from Vick, are having spectacular years at quarterback. And this has been done at the helm of a great team, yes, but a team with little to offer at wide receiver.
Doug Baldwin has actually been an efficient and effective wideout, and his value per play, according to Football Outsiders, is a remarkable second in the league. But Baldwin isn't a high-yield wide receiver, and the two on the Seahawks who are supposed to be in that category, Sidney Rice and Golden Tate, have both been about average.
None of these three are bad, by any means, but on the same token, none of them are top-tier options; compare that to Manning, who has Eric Decker, Demaryius Thomas, and Wes Welker; Rodgers, who has Jordy Nelson; Brees, who has Marques Colston and Jimmy Graham; and Matt Ryan, who had Julio Jones and could soon once again have Roddy White. Andrew Luck had Reggie Wayne.
There's another element, as demonstrated when Wilson converted a crucial third down while being tackled. Wilson plays with agility and unpredictability. He makes throws that aren't just difficult; they seem impossible until Wilson completes them, at which point they merely seem improbably.
There's no telling yet whether Wilson is a superior or inferior quarterback to Luck and RGIII. But there's also no reason why he shouldn't be spoken of in the same breath, and given the same credibility. Luck and Wilson are quickly making a case for being two of the best players in the NFL; we might as well get used to talking about them at the same time.
---
---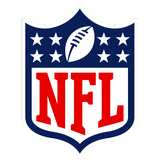 Get more from National Football League
Follow your favorites to get information about games, news and more
---