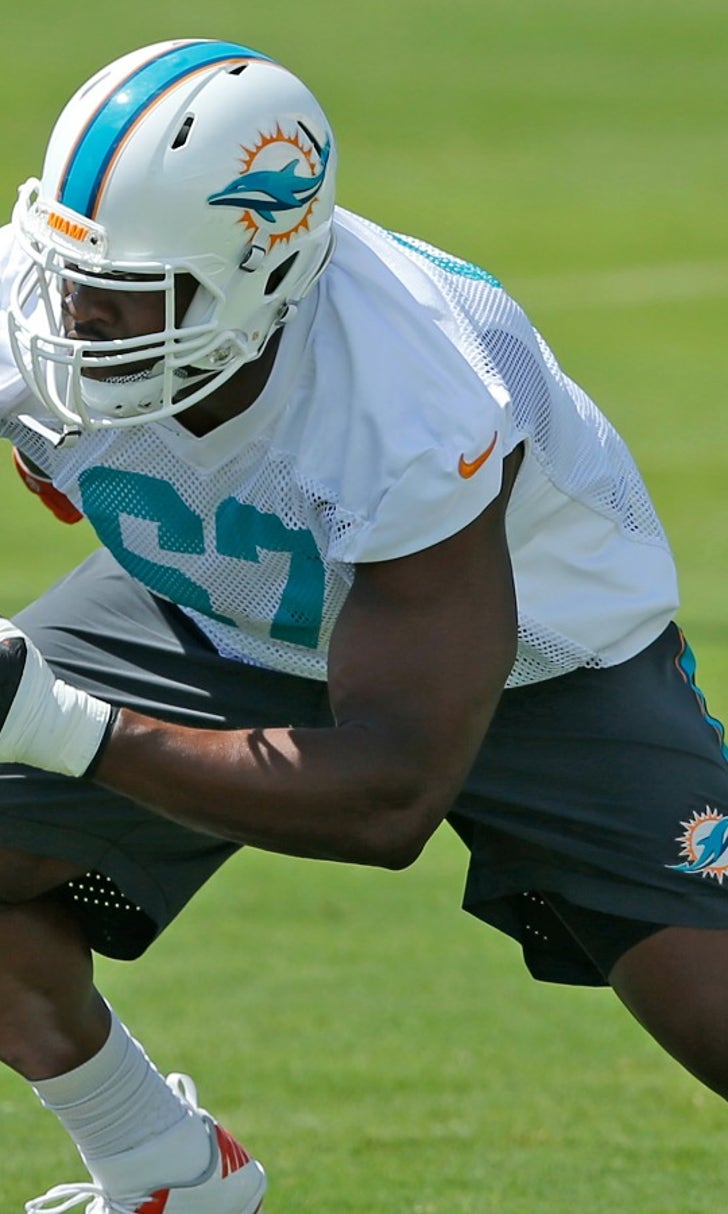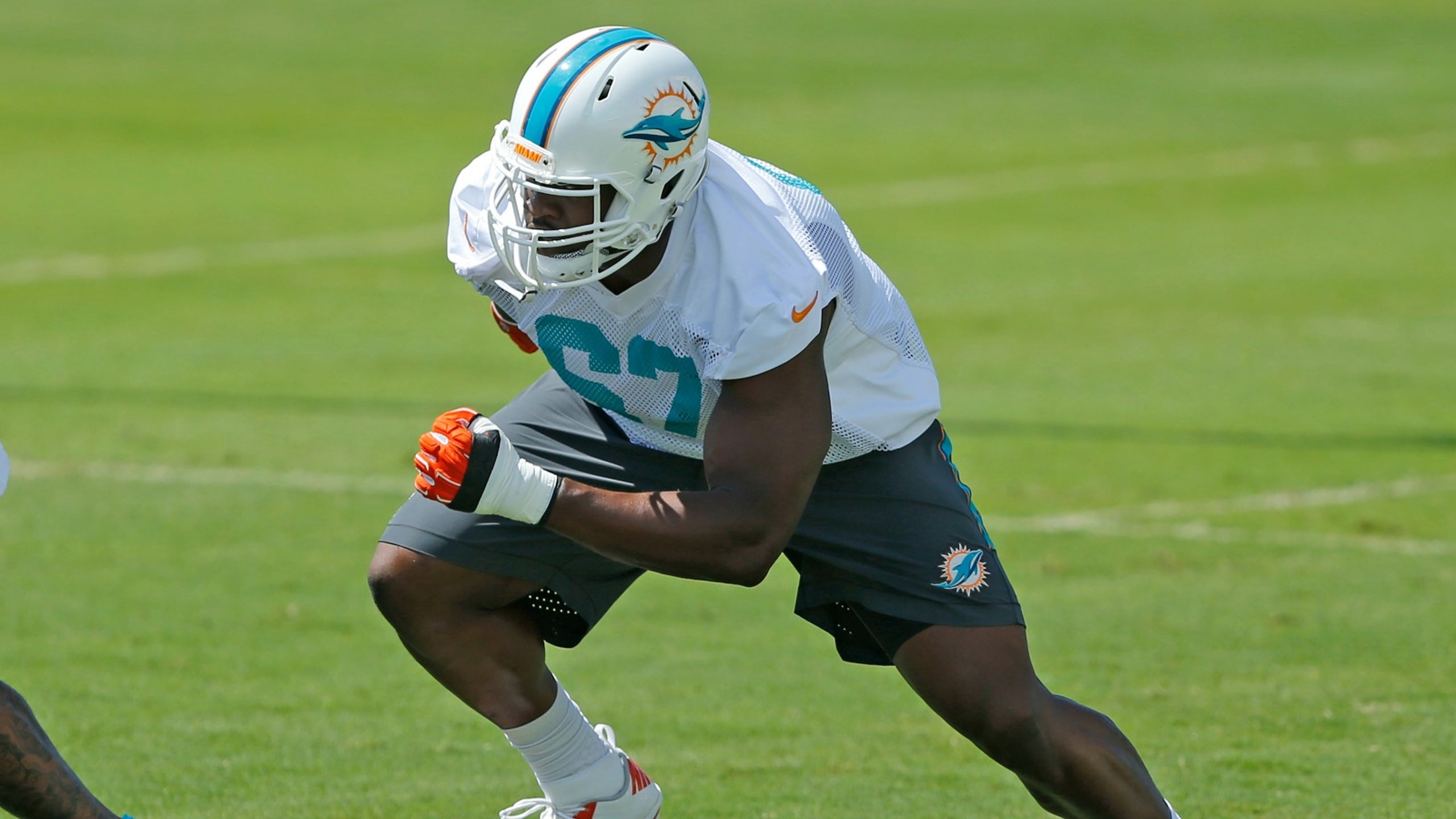 Laremy Tunsil has done nothing but impress the Miami Dolphins so far
BY Kerouac Smith • June 8, 2016
The Miami Dolphins thought they got a steal on draft night when they snagged a falling Laremy Tunsil with the 13th pick.
They believe it even more a month later. 
"He's been very, very, very impressive. He's every bit what we thought he was, which has a chance to be exceptional," offensive coordinator Clyde Christensen raved to the Miami Herald after Tuesday's practice.
The team had high hopes for the former star left tackle from the University of Mississippi when it ended his first-round freefall, which was caused by a bizarre scenario that saw embarrassing and potentially incriminating video and text messages leaked as the draft was starting.
Some teams with needs at left tackle passed on him. Others took him off their board entirely. But the Dolphins, with starters entrenched at both tackle spots, took a chance on Tunsil with the idea of moving him to guard and penciling him in as a starter right away.
This despite the fact Tunsil had never played the guard position.
More from Christensen:
"He works," Christensen said. "He pays attention. He doesn't make the same mistake over and over again, which you look for in a rookie. He leaves those meetings, goes, looks at it and comes on the field and it shows. I've been really impressed with him and, again, it's still teach mode. It's still a new position for him."
Even teammate Jamil Douglas, trying to find some playing time at guard himself, has been awestruck.
"I knew he was athletic, but I think the guy is ... it's crazy how athletic he is. If you watch him play, how natural his movements are. He's just an athletic guy, smart guy."
So yes, we're only a month in and the pads haven't even gone on yet, but it sounds like Tunsil's draft nightmare could have led to a perfect situation for both sides.
---
---