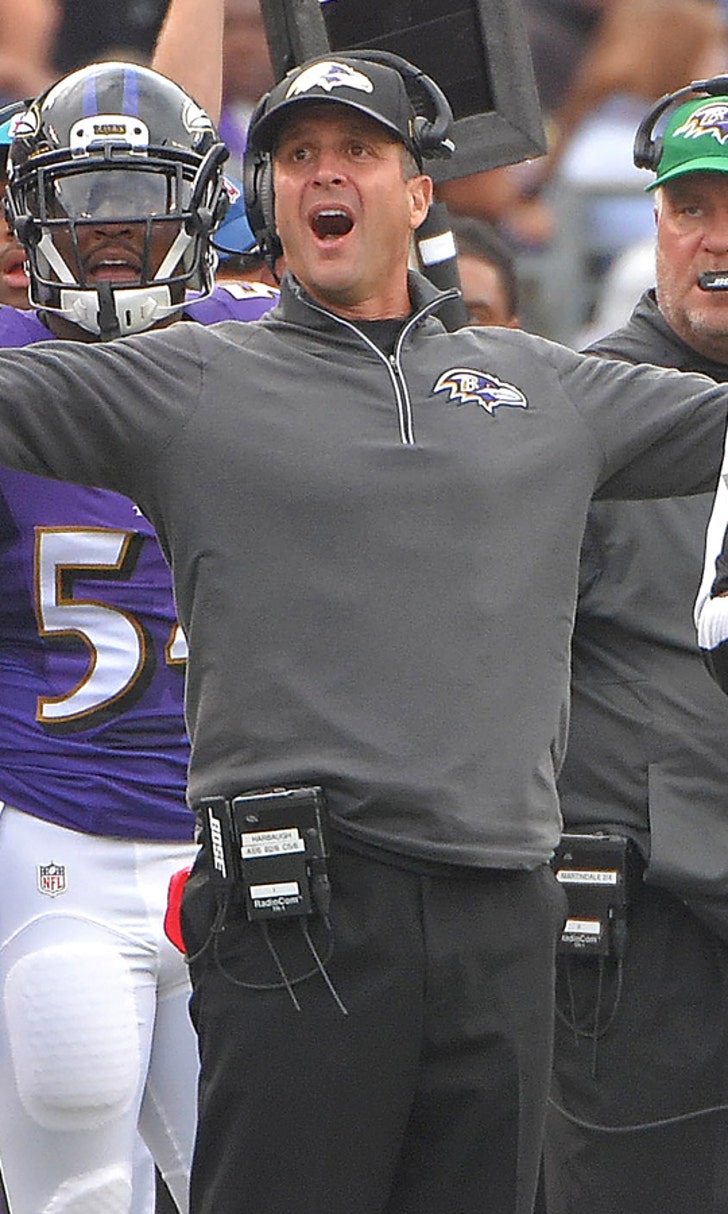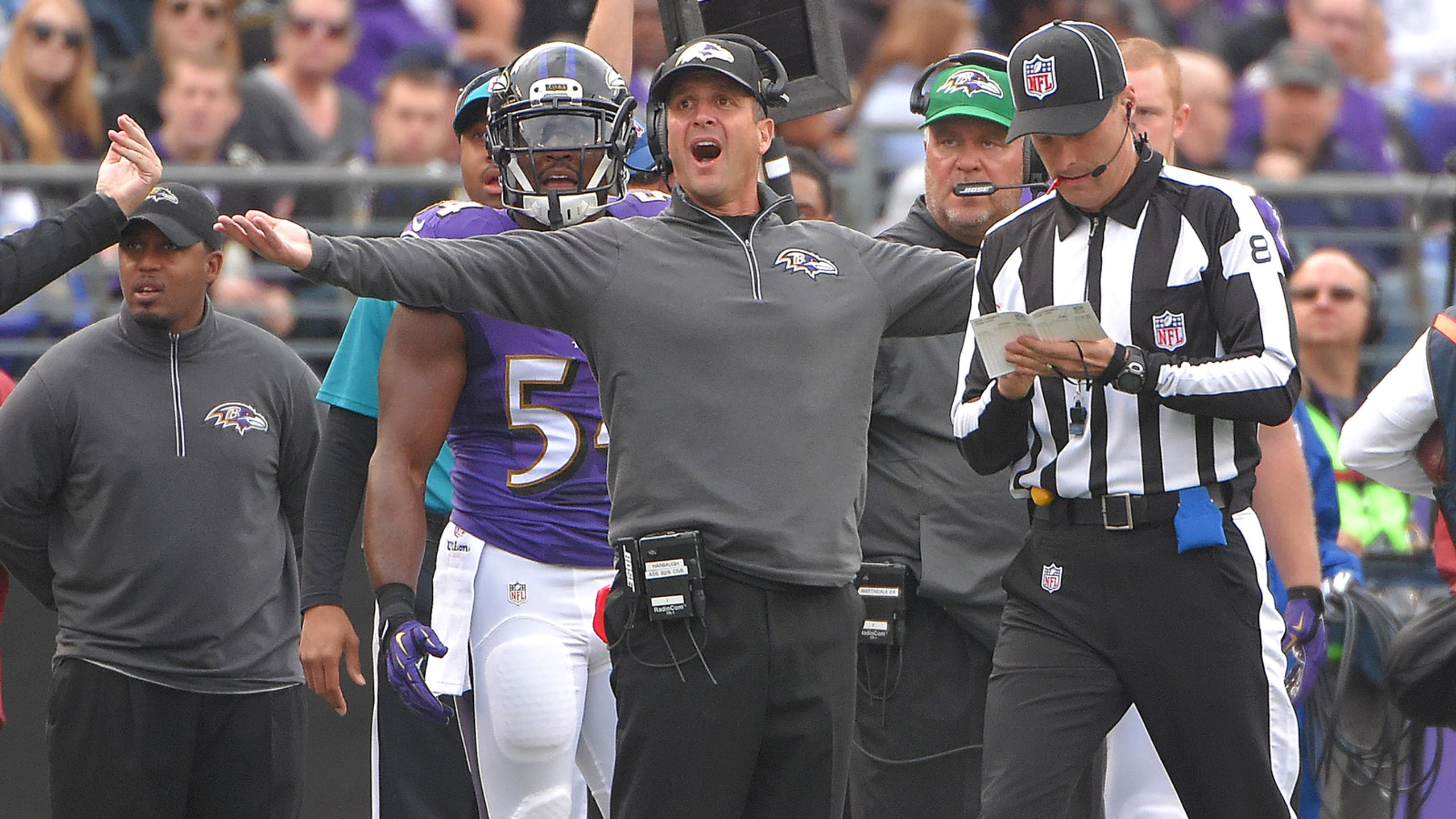 John Harbaugh resorting to 'effort stickers' for fading Ravens
BY foxsports • November 20, 2015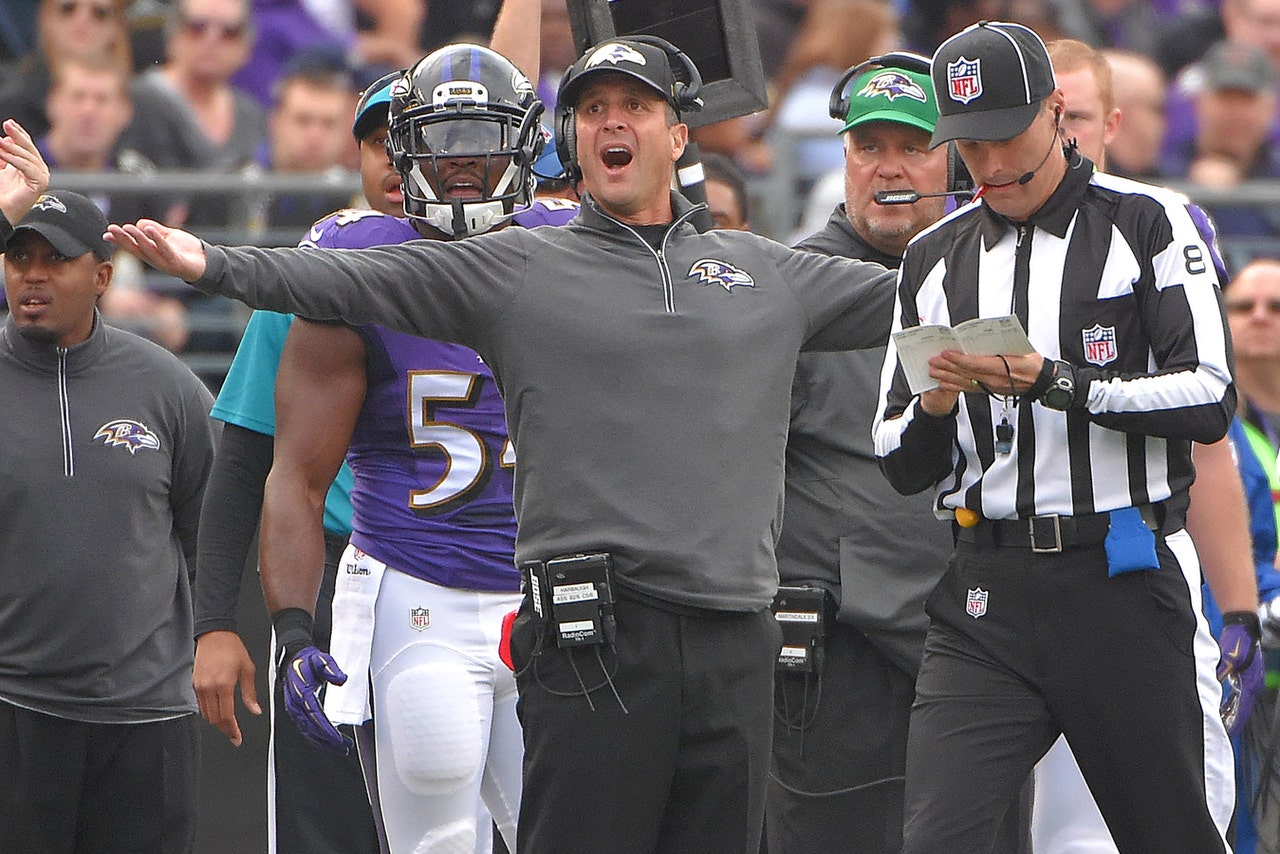 Baltimore Ravens head coach John Harbaugh has started giving out "effort stickers" to motivate and reward his players during a lost season.
According to Jamison Hensley of ESPN, those who "play like a Raven" are receiving a small, yellow sticker above their lockers. Quarterback Joe Flacco leads the team in stickers with 32.
Drastic times require drastic measures. The Ravens are 2-7 and all but out of the postseason hunt with seven games to play.
"It kind of feels like we're back in elementary school a little bit," defensive end Chris Canty said. "Certainly, it's not one of those things to be overlooked, especially on the defensive side of the ball. Effort to the football is very important."
The Ravens need something to light a fire under a fading season. Baltimore has lost all seven games this season by eight points or less, but close only counts in horseshoes and hand grenades.
Stickers have long been used as a motivational tactic. Oftentimes, stickers are placed on helmets as rewards for good plays or reaching certain goals.
The NFL won't allow teams to put stickers on helmets, so the Ravens will have to settle with above their lockers.
The postseason might not be a realistic scenario, but Harbaugh is trying anything he can to ensure the Ravens don't tank away the 2015 season.
"It's definitely different," Canty said. "I guess if you stay in this league long enough, you'll see just about everything."
More from The Sports Daily:
---
---