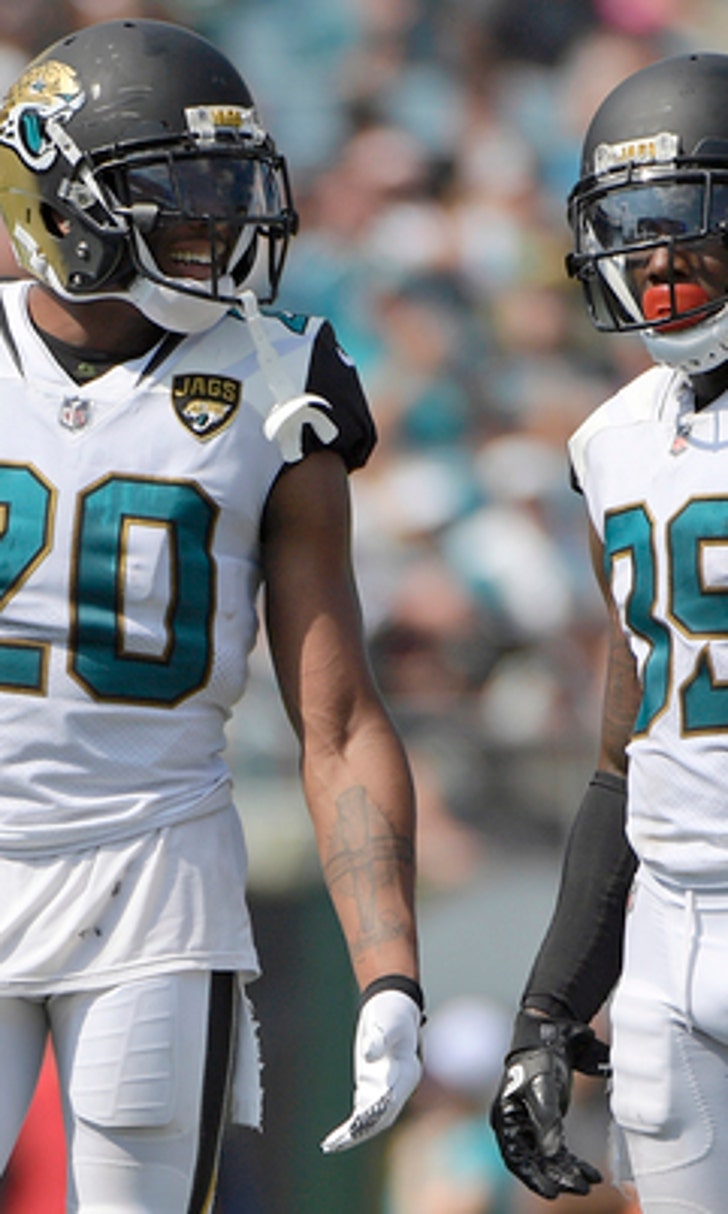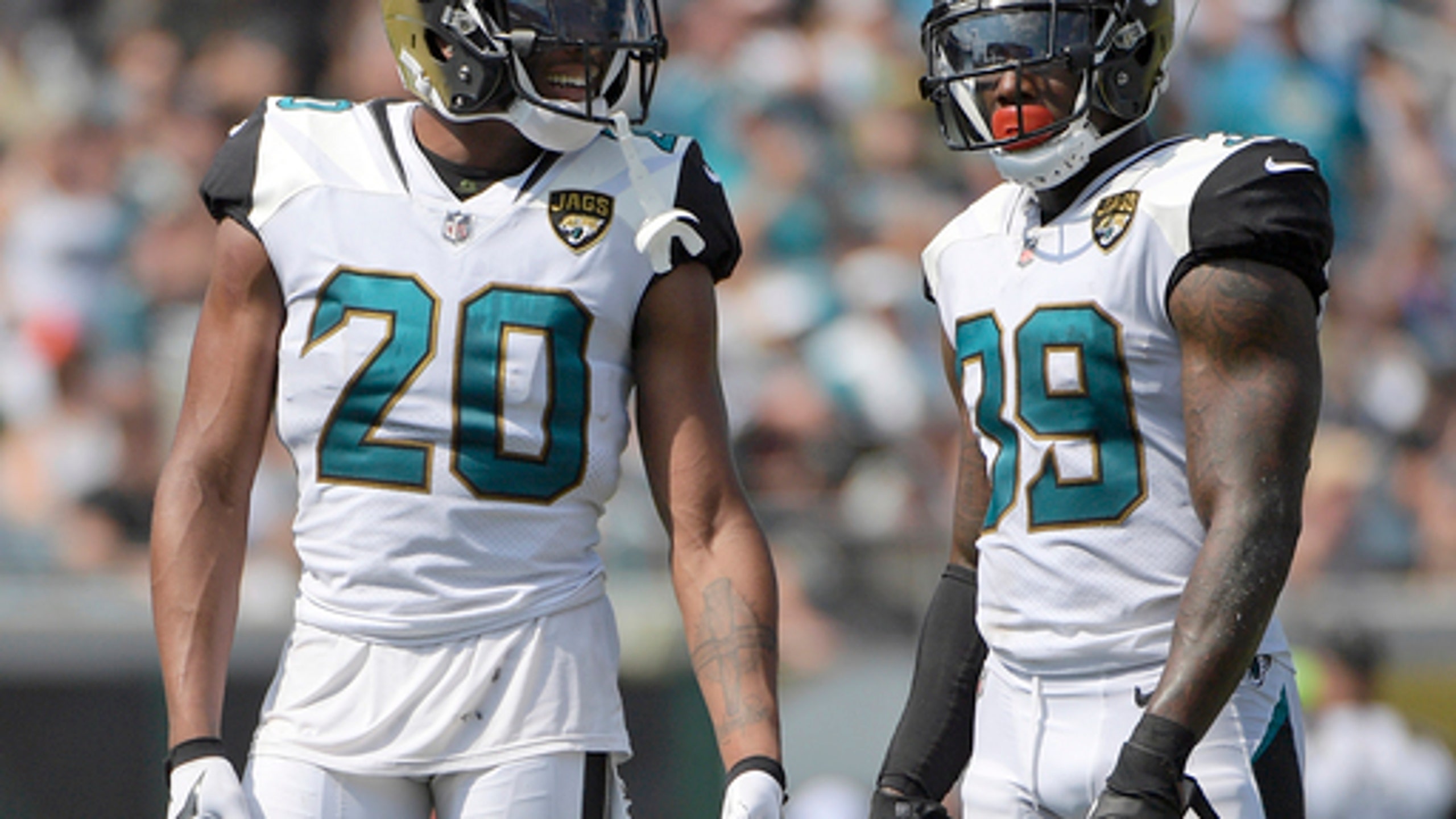 Jaguars holding each other accountable with 'DB fund'
BY AP • November 22, 2017
JACKSONVILLE, Fla. (AP) Safety Tashaun Gipson scanned the locker room, rubbed his hands together and smiled greedily.
There's more cash on the way.
Gipson and his fellow Jacksonville Jaguars defensive backs have started a ''DB fund'' that grows each time one of them drops an interception, misses a tackle or blows an assignment.
Considering the Jaguars (7-3) lead the league in total defense, points allowed, sacks and takeaways, the slush fund should be small.
''I can't tell you how much because it shocked me,'' Gipson said. ''At the end of the day, we hold ourselves to a standard. We feel like if the ball is in our vicinity, and if it's a catchable ball, you got to catch it.
''If not, then we're going to tax your pocketbook a little bit.''
Mistakes in games cost more than miscues in practices, but by the end of the season, the secondary expects to have enough in the pot for a group trip after the season.
Los Angeles, New York and Toronto have been discussed as potential destinations. The date is more fluid since the Jaguars have won four in a row and five of their last six heading into Sunday's game at Arizona (4-6).
''We're trying to push our plans back and see what's going to happen at the end of February because we're not really trying to travel until after the Super Bowl if y'all know what we're saying,'' cornerback A.J. Bouye said.
Jacksonville's resurgence has everything to do with its defense, and the numbers are telling. The unit leads the league in scoring, allowing 14.1 points a game, and also is tops in yards (275.6 a game), sacks (40) and takeaways (23).
The Jaguars are the first team since the 1985 Chicago Bears to allow fewer than 150 points and less than 2,800 yards through the first 10 games of the season.
Although the defensive front has improved considerably with the addition of veteran Calais Campbell and the growth of pass-rushers Yannick Ngakoue and Dante Fowler Jr., the secondary has been equally important in holding opponents to single-digit points in six of seven victories.
Bouye and safety Barry Church were part of Jacksonville's free-agent haul in March. Gipson came onboard in 2016, the same year the team drafted star cornerback Jalen Ramsey.
Bouye signed a five-year, $67.5 million contract that included $26 million guaranteed. Church got a four-year, $26 million deal that included $12 million guaranteed. Gipson got a five-year, $36 million contract that included $12 million guaranteed in 2016.
''They're getting paid in that room,'' defensive coordinator Todd Wash said. ''It's them holding each other accountable. It's important they come up with picks and that kind of stuff and (opportunities). I think the whole defense gets ticked when we have missed ops. The situation is good that they're holding each other accountable, and it's a little razing for them also.''
Bouye provided some details on the fine system, saying it's $200 for a dropped interception in a game, $100 for a mental error and $100 for a missed tackle. The defensive backs collectively decide who gets fined while watching replays each week.
''Everybody gets a vote,'' Gipson said. ''Sometimes the coach might be like, `Hey, man, y'all want to fine him for it?' Then it's got to go through the debate. Majority wins and that's how it goes. It keeps it interesting and it makes you know, `Hey, man, I can't be dropping these easy interceptions or it's going to hit me in the pocket for sure.'"
---
For more NFL coverage: http://www.pro32.ap.org and http://www.twitter.com/AP-NFL
---
---