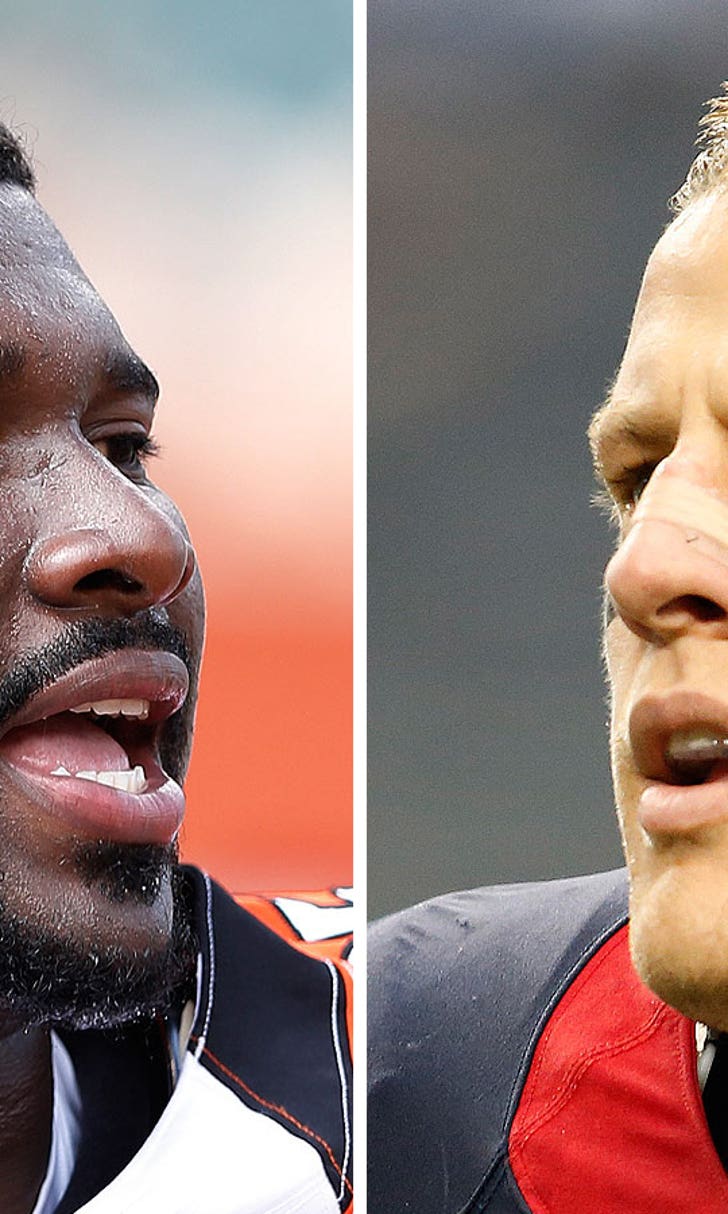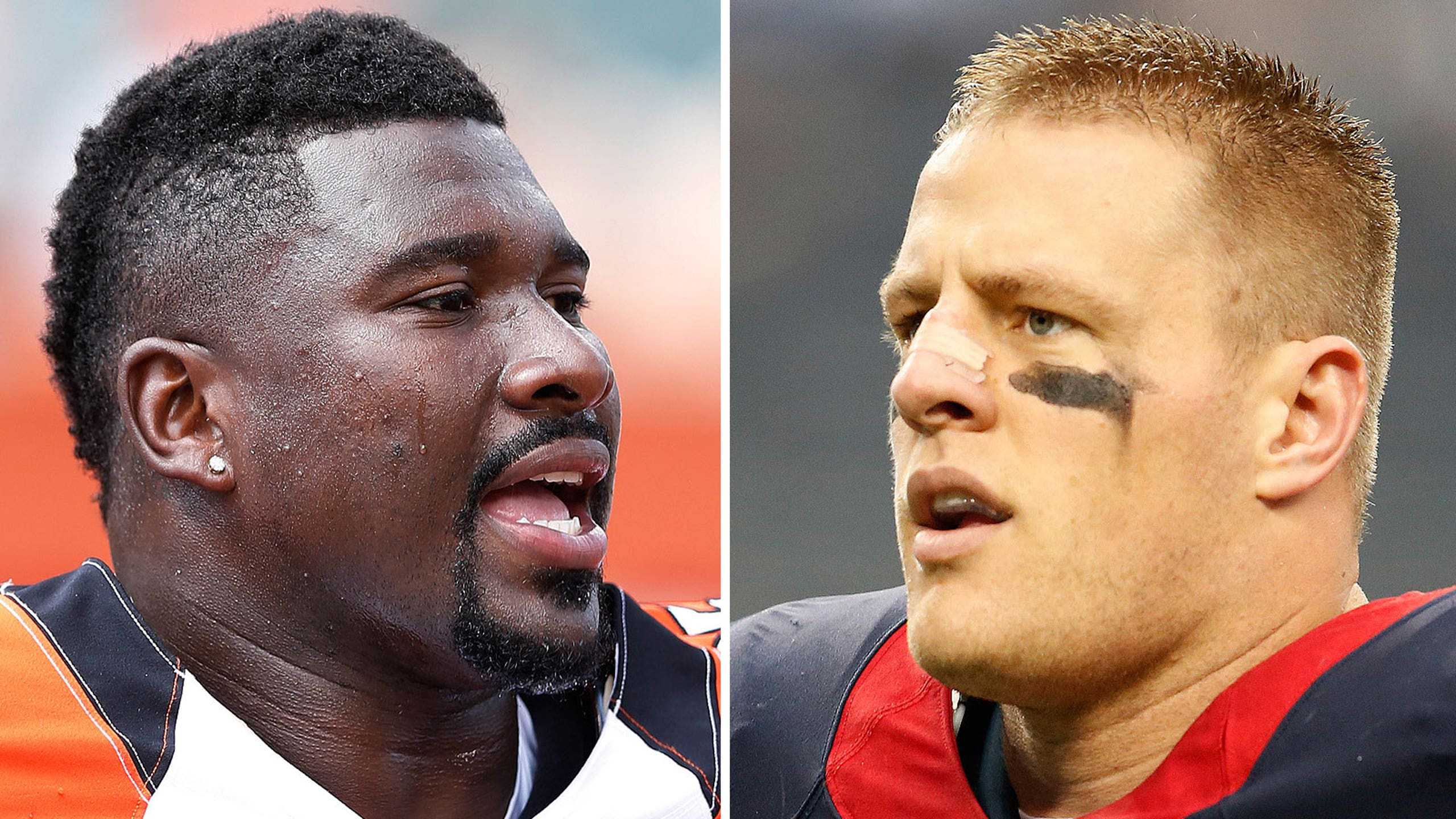 If Bengals DE lines up against Watt, he will knock him 'flat on his ass'
BY foxsports • November 19, 2014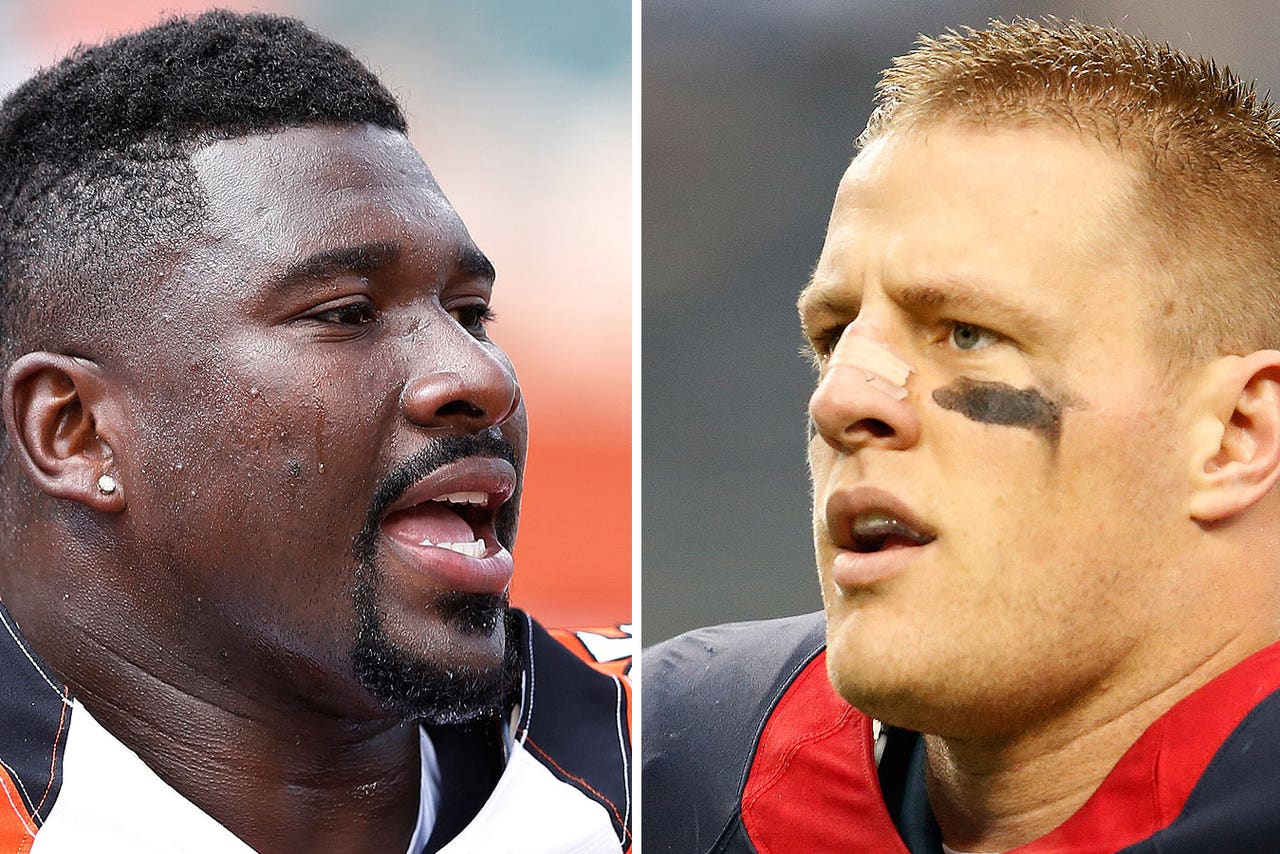 It isn't often that opposing defensive ends talk trash about lining up against one another on the field. And it's even less often that someone calls out J.J. Watt.
Clearly, Wallace Gilberry isn't your typical defensive end.
Gilberry is a seventh-year defensive end in his third season in Cincinnati. And by most measures, he's having a pretty solid season . . . 
37 tackles, 1.5 sacks, 2 passes defended.
Of course, Watt's putting up numbers this season that most defensive ends would be happy to end a career with . . .
44 tackles, 9.5 sacks, 2 forced fumbles, 4 fumble recoveries, 1 interception, 7 passes defended, 1 blocked kick, 2 receptions, 4 total touchdowns.
It seems with each passing week, the legend of Watt grows (as does his claim to Defensive Player of the Year). Just look at all the offensive "superstars" with fewer TDs than Watt this season.
But if you think Watt's dominance — and prowess as a tight end — intimidates Gilberry, guess again.
The Bengals play at Houston this Sunday, and five days before the game, Gilberry was a guest on "Jay Mohr Sports" on FOX Sports Radio.
Near the end of the interview, Mohr asked Gilberry about lining up against Watt. And this is how it went down:
Mohr: "Let's say you're out at defensive end, and J.J. Watt lines up in the tight end position. Do you knock him flat on his ass?"
Gilberry: "Of course, of course. You can't let a guy like that get a free release. ... Playing one-on-one without linebackers or DBs? No, we can't have that!"
Mohr: "Are you going to guarantee J.J. Watt ain't going to score (this Sunday)?"
Gilberry: "He won't score on me."
[fsnewslettersubscription]
---
---