Gary Kubiak gives an update on the Broncos' starting QB battle
BY Cameron DaSilva • June 14, 2016
Arguably the closest quarterback battle in the NFL this offseason is in Denver, where the defending Super Bowl champion Broncos are attempting to replace both Peyton Manning and Brock Osweiler. They did so by trading for Mark Sanchez and drafting Paxton Lynch in the first round, but it could be the lone remaining quarterback from 2015 that wins the job.
According to Gary Kubiak, it's coming down to Sanchez versus Trevor Siemian, a seventh-round pick in 2015. He and Sanchez have been going at it in practice all offseason, Kubiak indicates, and are "right there with each other."
"Trevor and Mark have looked each other in the eyes the whole offseason," Kubiak said via the team's official website. "When I sit there and watch them practice, I think they're right there banging on each other."
So where does this leave Lynch, whom the Broncos traded up for? Well, it looks like he's the No. 3 quarterback right now and is on the outside looking in for the starting job.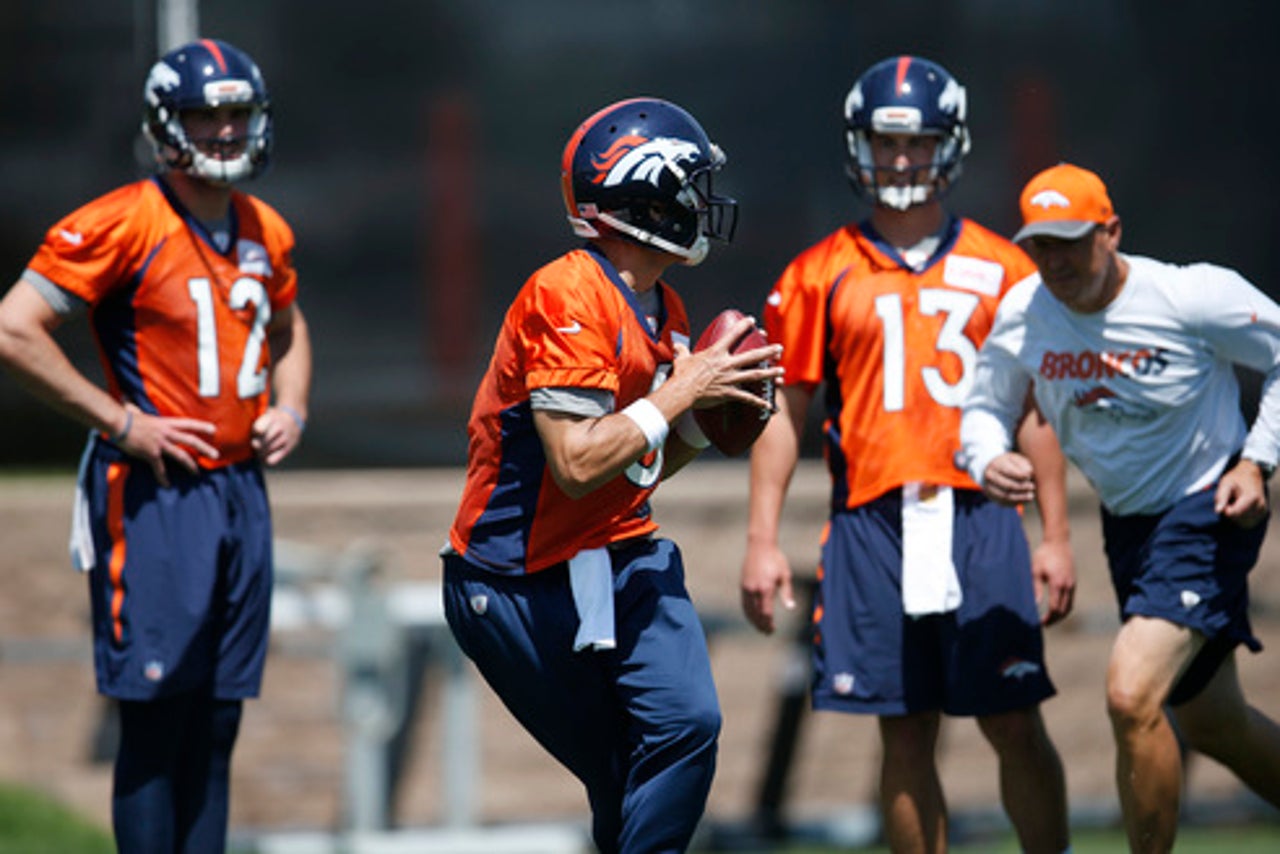 That's not to say he isn't talented, because he is. He just needs time to develop and polish his game, which the Broncos knew when they drafted him out of Memphis.
"The young kid is extremely talented and young and does a lot of great things and then has his troubles," Kubiak said.
This comes as somewhat of a surprise from Kubiak, as it was expected that Lynch and Sanchez would duke it out for the starting gig. Siemian was always a possibility after learning from Manning and Osweiler last season, but he was viewed as a long shot at the start of the offseason. 
Sanchez took first-team reps in practice on Tuesday, with Siemian on the second-team and Lynch leading the third. That's a clear indication of where the battle stands as of now, and it could end up that same way at the start of the season.
---
---