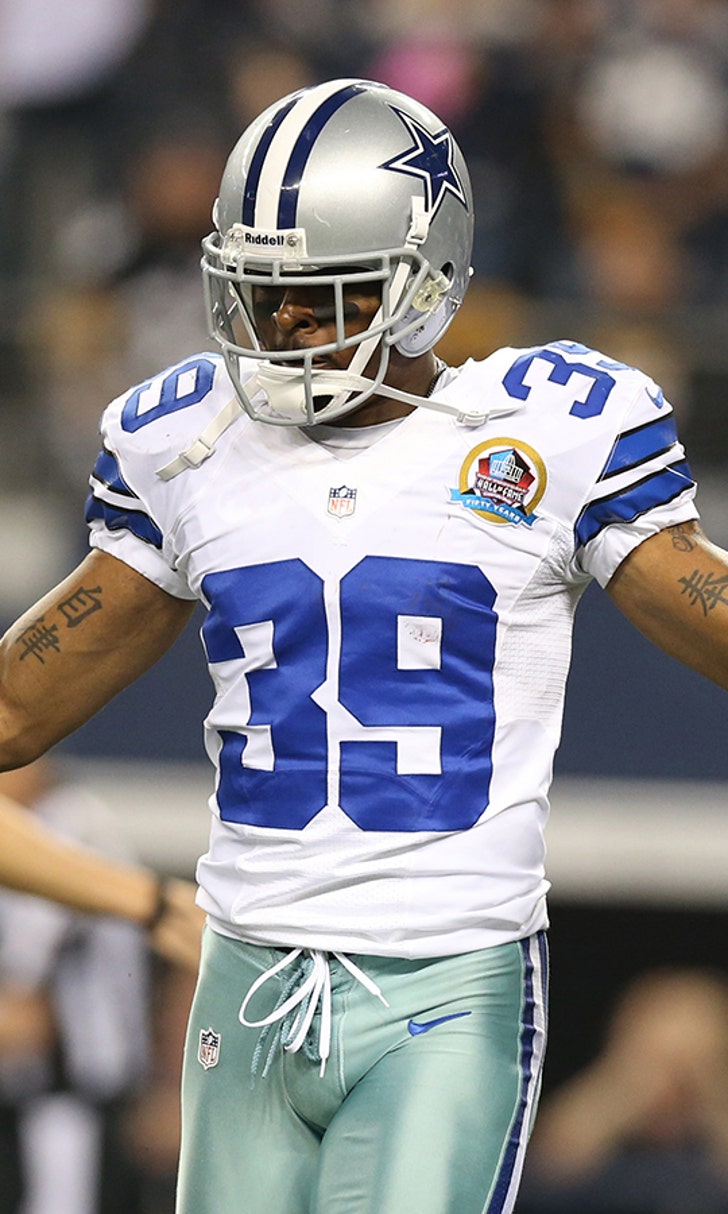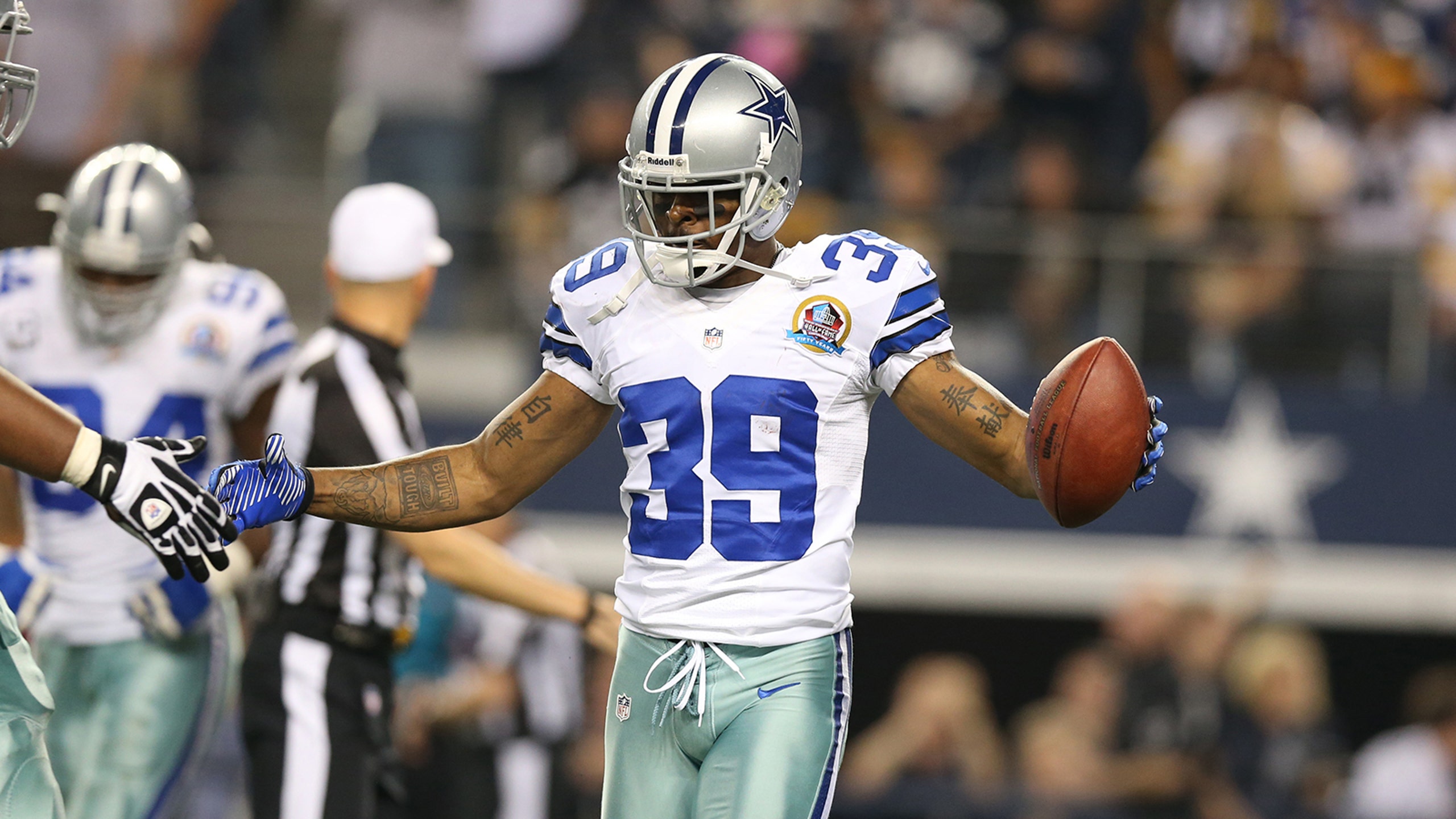 Five Cowboys facing a make-or-break season in 2015
BY foxsports • August 4, 2015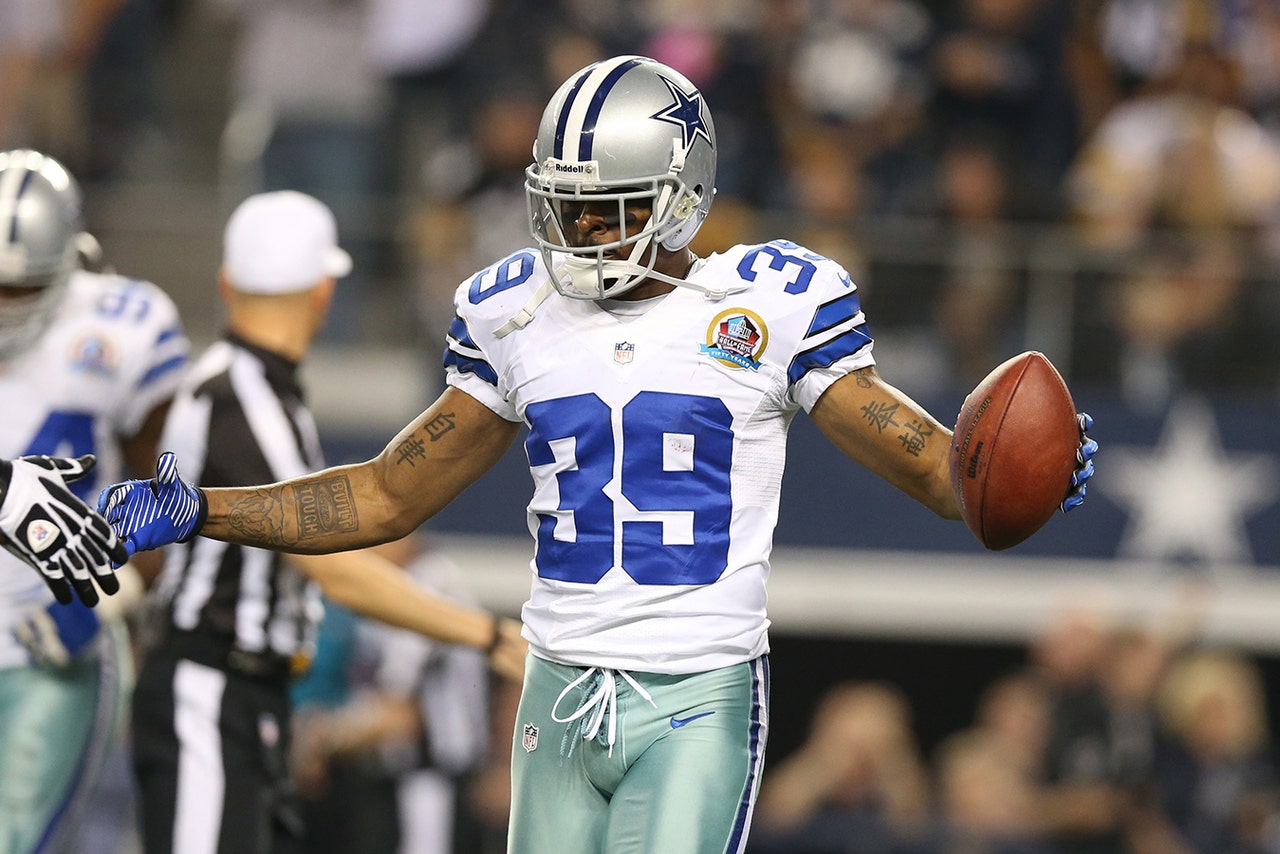 The NFL is an unforgiving league and the nickname "not for long" league didn't just come out of nowhere. Due to the NFL's strict salary cap, player movement is fluid from season to season, and sometimes week to week.
The Washington Redskins have built their roster for the 2015 season, but the future of their roster is in part tied to the contracts they have already signed. With several key impending free agents and a lot of future cap allocated to two disappointing defensive backs, the 2016 roster could look a lot different.
One interesting tidbit I discovered after looking into the Cowboys' 2016 salary cap situation is that their offense looks pretty set heading into the future. They have most of their cap on offense allocated to the following five players: Tony Romo, Dez Bryant, Tyron Smith, Jason Wittten and Doug Free. Can you really see any of those players not returning to the team in 2016?
The following five players will need to step up and meet or exceed expectations if they want to remain members of the Cowboys in 2016.
Brandon Carr, cornerback
Brandon Carr has been a major disappointment since the Cowboys signed him to a five-year $50.1 million contract in 2012. Last season, Carr's poor play was put on every screen for the world to see when Rookie of the Year Odell Beckham Jr. made "the catch" over him, but his inconsistent coverage also spanned over the course of the regular season. Despite playing in all 16 games, Carr recorded no interceptions and allowed six touchdowns in coverage. Opposing quarterbacks had a 116.6 rating when targeting Carr in coverage, per Pro Football Focus. He wasn't benched, but he probably should have been.
During the offseason, rumors circulated that Carr could be released if he wasn't willing to accept a pay reduction. In the end, Carr remained a Cowboy after calling the team's bluff and not accepting less money in 2015. Carr held all the leverage in offseason negotations based on the structure of his contract. Despite being in the fourth year of his contract, the Cowboys would have only saved $566,000 of his roughly $12.72 million 2015 cap hit. The rest would have been dead money that wouldn't have come off of their 2015 cap.
How is that possible so late into a contract? You can look directly at the Cowboys' management's cap construction. Their decision to "kick the can down the road" and create immediate cap space in recent seasons has netted them a few extra free agent additions, but it has also created a lot of dead money in future years on contracts like Carr's five-year pact.
If Carr struggles again in 2015, the Cowboys will have more flexibility to release him this coming offseason. Carr's 2016 cap hit stands at roughly $13.82 million, but the Cowboys can recoup roughly $6.83 million in 2016 cap space if they release him before June 1st. They would still be on the hook for roughly $7.43 million in dead money in this scenario, but if Carr continues at this rate, the Cowboys could justify releasing him and using the $6.83 million elsewhere.
Morris Claiborne, cornerback
Morris Claiborne's three-year career with the Cowboys has been nothing short of a disappointment. The former No. 6 overall selection in the 2012 NFL Draft has battled injuries and inconsistencies throughout his career. Claiborne has played in different schemes and with different supporting casts, but he hasn't found his niche as a quality cornerback.
His 2014 season ended in Week 4 when he tore his patellar tendon. Before going down with the injury, Claiborne earned very poor grades in pass coverage, according to Pro Football Focus. He allowed three touchdowns in primary coverage despite playing in just three complete games. Claiborne was limited during the Cowboys' spring practices, but he has since returned to the practice field during training camp.
Claiborne has actually drawn early praise in camp, but he will have to prove that he can do it in a game situation consistently over the course of the regular season in 2015. The lowest opposing passer rating quarterbacks have had when targeting Claiborne came in 2013, and that number was still 94.3, per Pro Football Focus.
The first hurdle for Claiborne will be to earn back a top-three spot on the Cowboys' depth chart at cornerback. He will be competing with Carr and rookie first-rounder Byron Jones to earn one of the next two spots behind the Cowboys' best cornerback--Orlando Scandrick. The Cowboys did not pick up the fifth-year option on Claiborne's rookie contract, and he is set to become an unrestricted free agent.
Rolando McClain, inside linebacker
Rolando McClain's return to the NFL was certainly impressive, but it didn't come without any bumps in the road. McClain's endurance was tested down the stretch of the 2014 season, and he saw his total defensive snaps go down significantly from Week 15 through the postseason. In the postseason, McClain only played on 29 total defensive snaps in two games combined, per Pro Football Focus. 
McClain underwent a knee scope this offseason that caused him to miss the majority of the Cowboys' spring practices. He opened training camp on the active/physically unable to perform list, and he has only participated in individual drills up until this point. To make matters worse, the NFL slapped him with a four-game suspension earlier this offseason for violating the league's substance-abuse policy.
When he's healthy and not suspended, McClain is a difference maker on the Cowboys' defense. He finished as Pro Football Focus' seventh-best inside linebacker overall in 2014 and earned positive grades in pass coverage, run defense and as a pass rusher. Producing on the field is only one factor that will play into McClain's future with the Cowboys. McClain agreed to a one-year, $3 million "prove it" contract this offseason. Unlike other deal structured in this nature, McClain will have to prove that he can stay out of trouble and stay healthy if he wants to find a long-term home with the Cowboys.
Jasper Brinkley, inside linebacker
In part due to the uncertainity surrounding McClain, the Cowboys signed journeyman inside linebacker Jasper Brinkley to a two-year, $4.5 million contract this offseason. After an inconsistent three years with the Vikings, Brinkley fizzled out after only one year with the Cardinals in 2014. Nontheless, Brinkley was expected to serve as insurance in the middle and an option on early downs when McClain needs a breather. The 250-pound linebacker is strictly a first and second down thumper with obvious limitations in pass coverage.
The Cowboys' initial plan took a different turn when training camp got underway and Brinkley was primarily working with the second team defense even though McClain was absent from team drills. In his place, second year inside linebacker Anthony Hitchens worked with the first team unit at middle linebacker. Hitchens offers a more rounded skill set than Brinkley now, and he also offers more upside than Brinkley in the near and distant future.
There is a chance that Brinkley slides down the depth chart and contributes primarily on special teams in 2015. Fortunately for the Cowboys, they structured his contract in a way that makes it easy to move on from Brinkley after this season. Brinkley is set to count roughly $2.88 million against the Cowboys' 2016 salary cap, but the Cowboys can recoup $2.25 million in 2016 cap space by releasing him before June 1st.
Greg Hardy, defensive end
After a year out of football, the Cowboys banked on Greg Hardy's upside and signed him to an incentive-based, one-year, $11.31 million contract. Hardy's current 2015 cap number is just roughly $3.22 million and Hardy can earn up to $9.25 million in active roster bonuses. According to Over The Cap, the bonus will increase weekly against the cap for each week he is on the active roster. This could explain why the Cowboys have left roughly $17.63 million in cap space on the table.
Hardy's deal is also a "prove it" contract similar to the one McClain signed. In 2013, Hardy was one of the most dynamic defensive ends in the NFL. He finished as Pro Football Focus' second-best defensive end overall. They charted him with 14 sacks, 25 additional quarterback hits and a whopping 44 quarterback hurries. In addition to those pass rush numbers, he earned a very strong grade in run defense. 
Even if Hardy does prove to be the same dominant defensive end he was in 2013, the Cowboys may still opt to let him walk in free agency. The Cowboys have spent consecutive second-round draft picks on defensive ends Demarcus Lawrence and Randy Gregory. Both players possess a lot of talent, and it makes sense that the Cowboys would envision them as the defensive ends of the future. The Cowboys also already have roughly $136 million in salary cap allocated to their 2016 roster.
In addition to Claiborne and McClain, Tyrone Crawford is set to become a free agent this offseason. Crawford emerged as one of the Cowboys' best defenders in 2014, and he is expected to take a bigger step forward in 2015 now that he has been moved to the three-technique defensive tackle position full time. Jerry Jones has already expressed an interest in making Crawford a Cowboy for a long time, and he's probably only going to invest big money in one free agent defensive lineman next offseason.
*All salary cap information comes from Overthecap.com.
For more on the Dalls Cowboys and the rest of the NFC East, you can find Dan on Twitter @DanSchneierNFL. You can also check out all of the FOX Sports NFC East team pages for live updates and analysis.
---
---