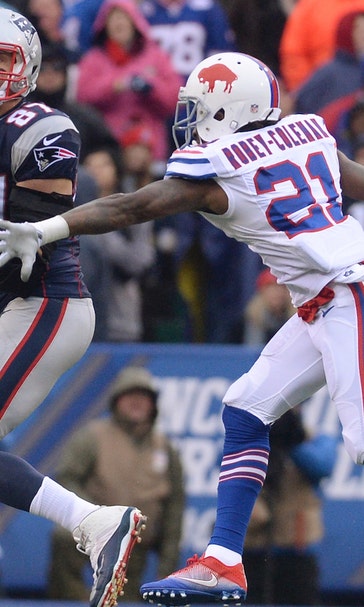 Bills linebacker said he's more impressed with Martellus Bennett than Rob Gronkowski
BY Nunzio Ingrassia • November 15, 2016
Rob Gronkowski set the New England Patriots touchdown record Sunday, hauling in his 69th career TD in the Patriots' blowout win over the Bills.
Gronkowski was in his usual Pro Bowl form, finishing with five catches for 109 yards and the score. But if you ask Buffalo linebacker Zach Brown, there was another tight end who was more impressive Sunday.
"I'm more impressed with [Martellus] Bennett than Gronk," Brown said, via the Boston Globe. "When Tom Brady wasn't here, you didn't hear [Gronkowski]. But when Tom Brady comes back he knows where to place it, how to place it, and he uses Gronk's size to his advantage. As far as blocking, no, I do not think he's one of the best. Bennett is probably a better blocker."
For the record, Bennett finished with four catches for 35 yards. Though Gronk's blocking prowess is debatable, his production in the passing game has been remarkable during his seven-year career.
---
---