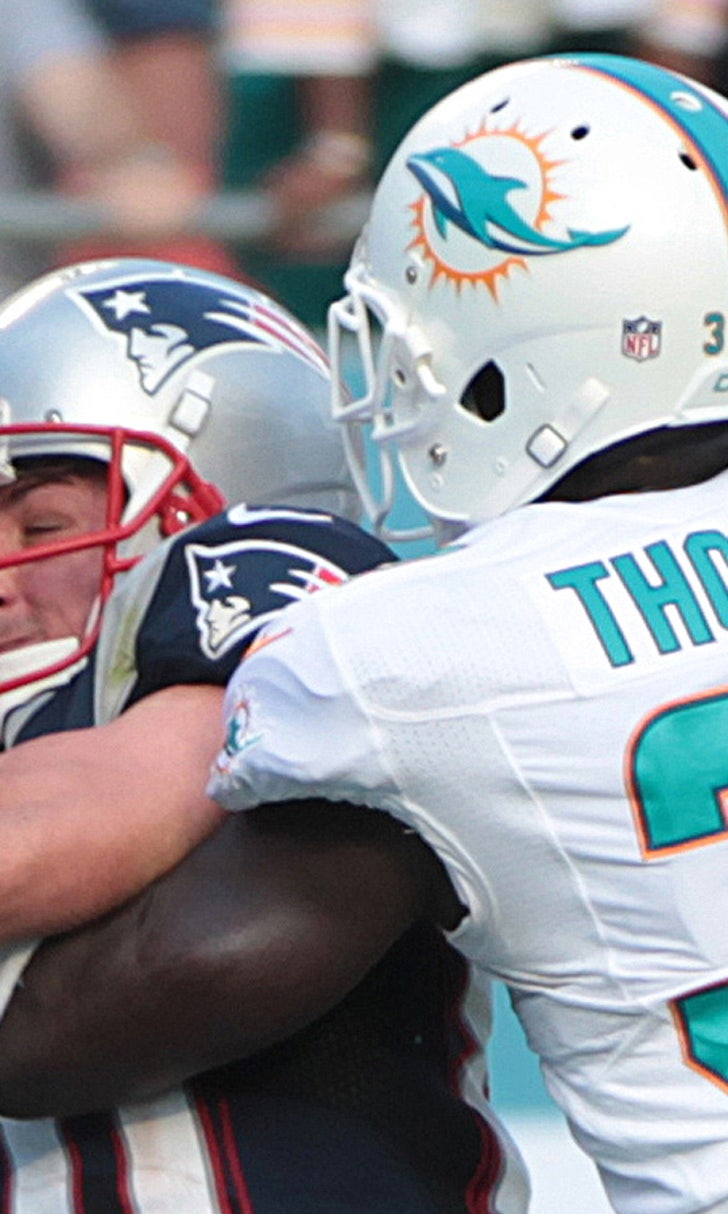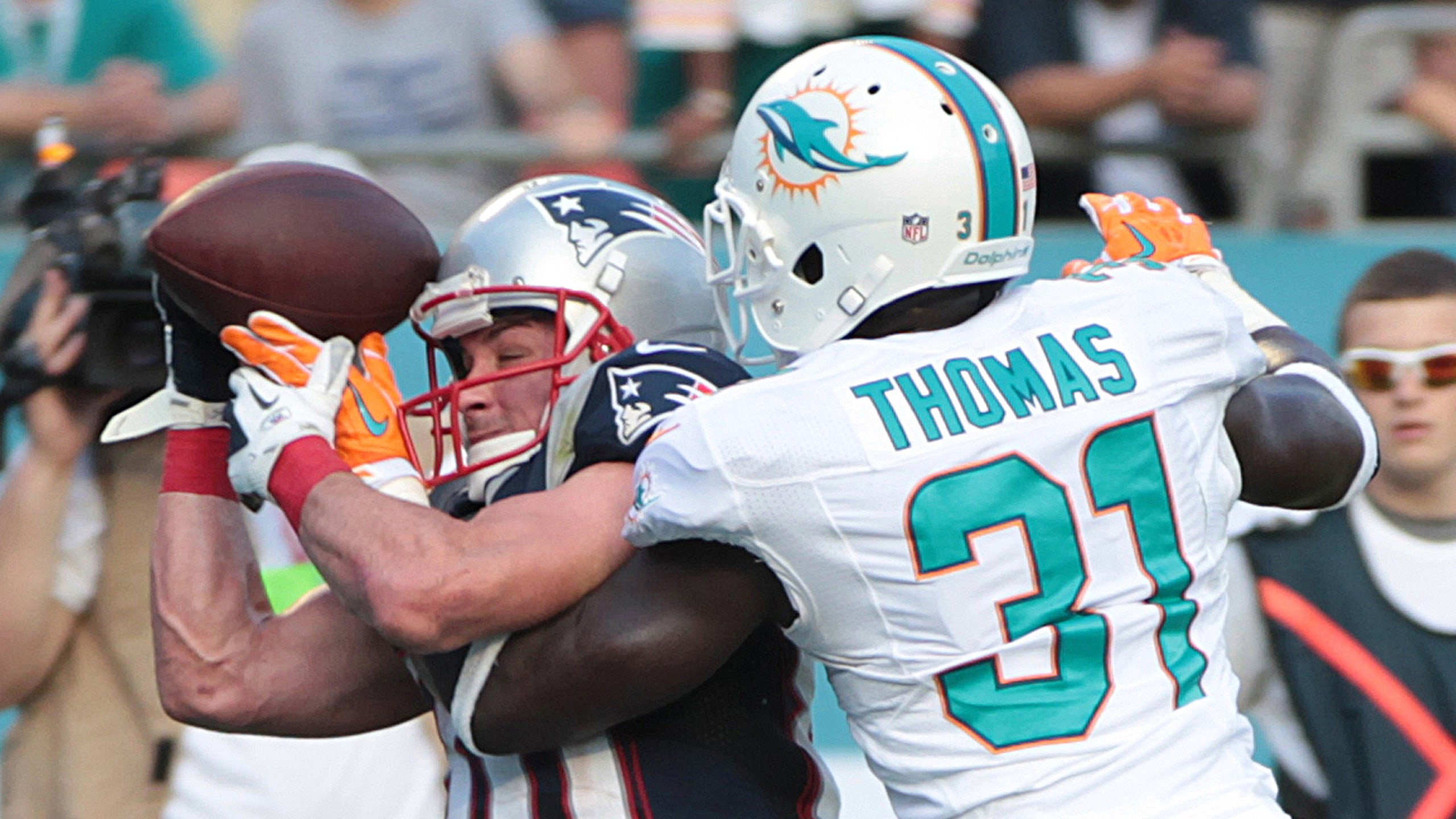 Aikens, Thomas to get first shot at replacing Delmas for Dolphins
BY foxsports • August 20, 2015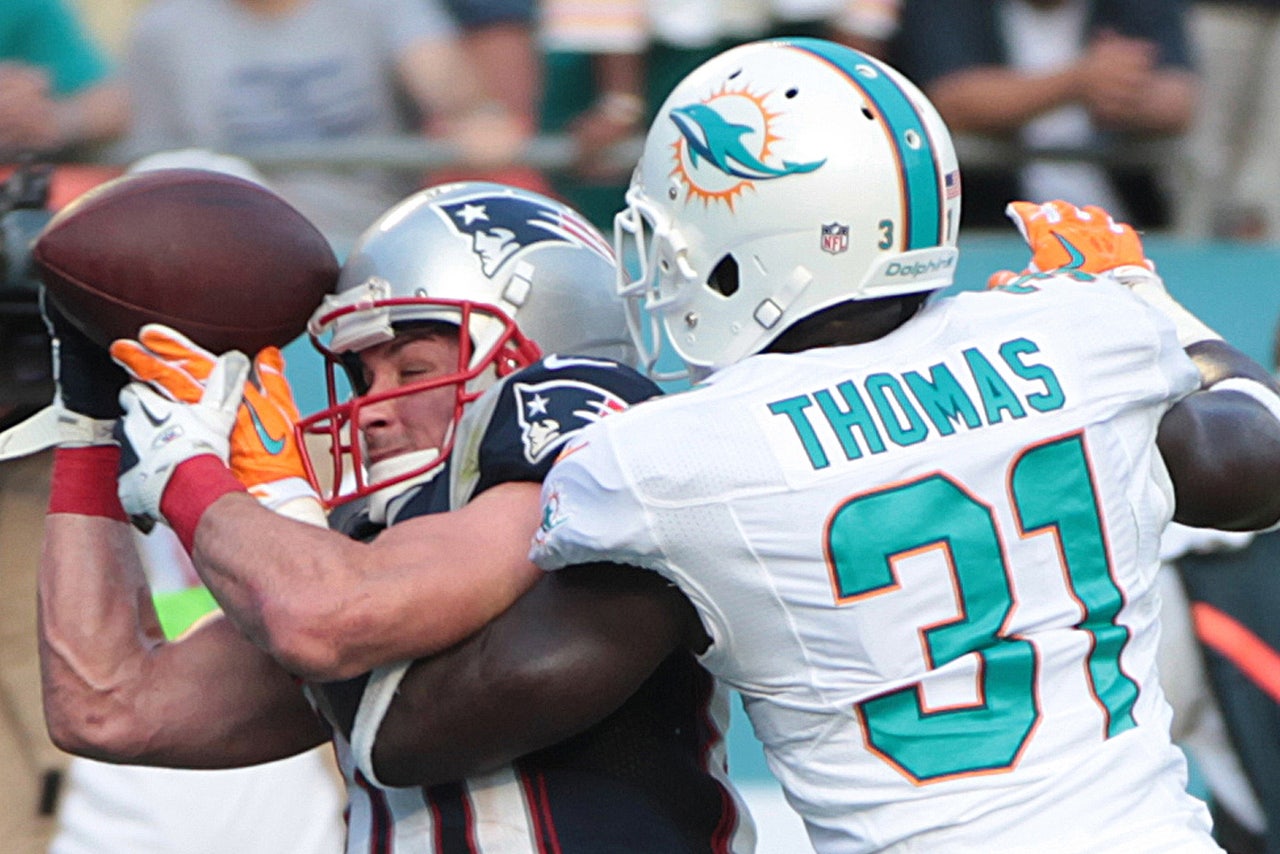 The Miami Dolphins suffered a huge blow on Wednesday as they lost starting safety Louis Delmas for the year to a torn ACL. Delmas was not only a solid safety on the backend, but he was a vocal leader on defense.
His presence won't be easy to replace, but the new starting safety for Miami is likely on the roster already.
Walt Aikens and Michael Thomas are the two players competing for Delmas' spot, but both have aways to go before they can match Delmas' production. For head coach Joe Philbin, game performance in the preseason will be a big determining factor in who wins the job.
"I think the big thing is gonna be when we get out here Saturday night, and all the coaches are on the sidelines and some are in the press box and things are happening fast," Philbin said to reporters, via the Sun Sentinel. "Can they get a guy down in space? Tackle a guy on third-and-8? We need to see them compete and make plays."
Saturday night's matchup against the Carolina Panthers will be telling for who edges ahead in the competition, but there's still plenty of time for each guy to make an impact.
Aikens is in his second year in the NFL out of Liberty. He played in 15 games last season, racking up 15 tackles, one pick, and a pass deflection. Thomas, on the other hand, is entering his third season and has one career interception in two starts.
Armando Salguero of the Miami Herald has said the Dolphins will "definitely" explore other options to replace Delmas, whether it's via trade or waivers, but nothing has happened just yet. 
It's still early in the process, but it appears as though Aikens and Thomas will get first dibs at the job for the time being.
(h/t Sun Sentinel)
---
---