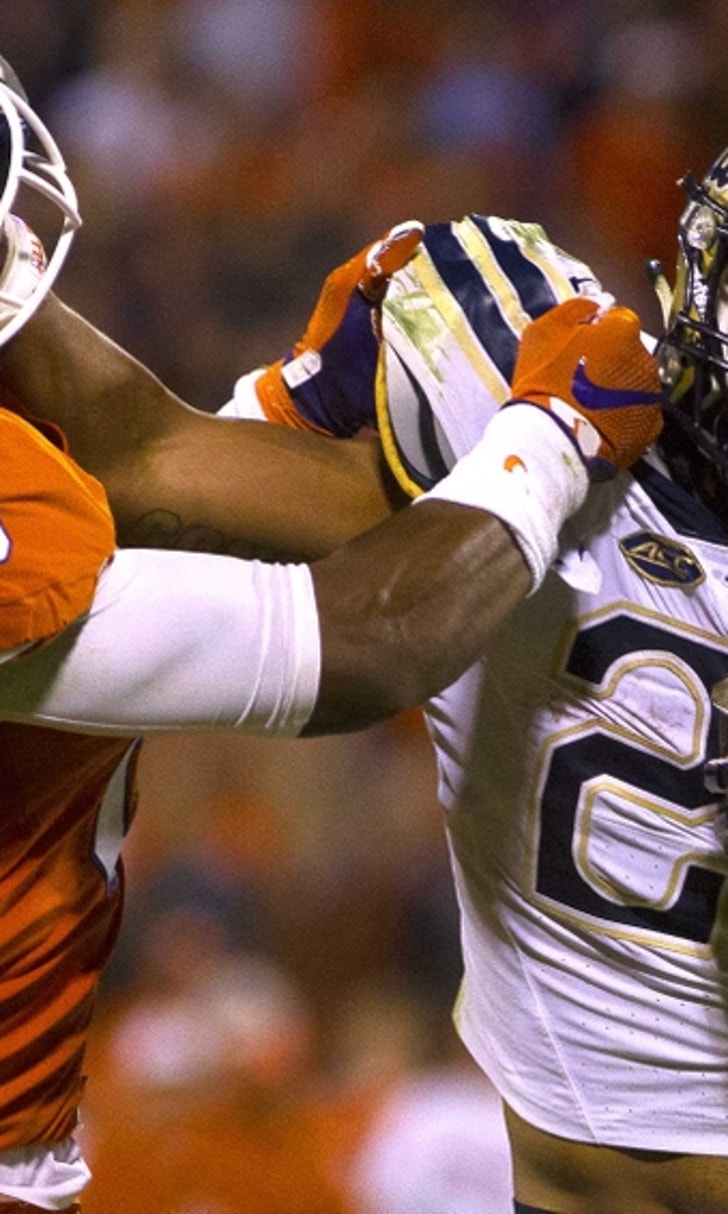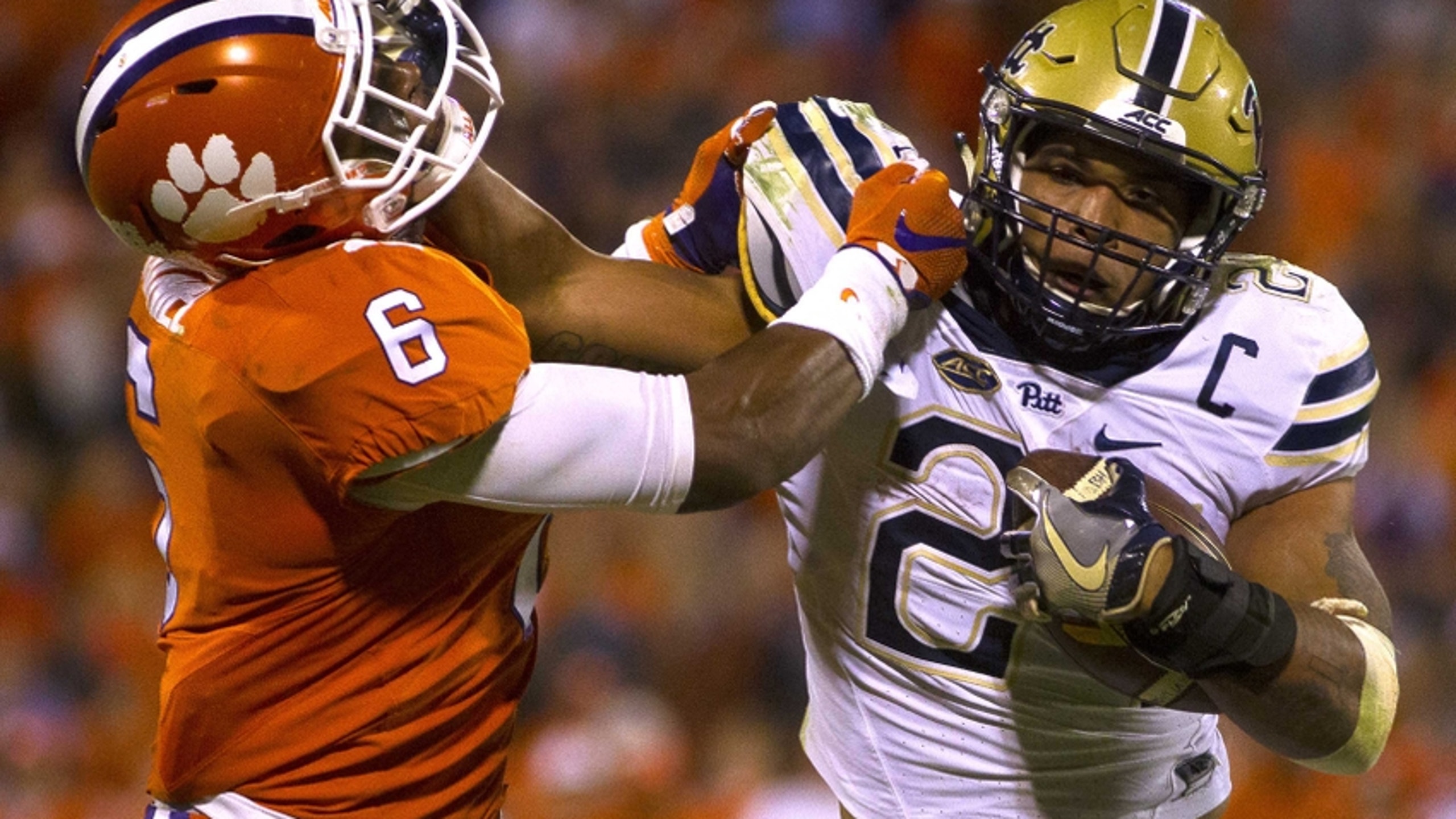 2017 NFL Draft: New Era Pinstripe Bowl
BY Fansided and Mike Flannery/FanSided via Bear Goggles On • December 28, 2016
Joshua S. Kelly-USA TODAY Sports
College football bowl season is officially underway. If you are like most NFL fans, you know some of the top NFL draft prospects but that is about it. Since the Bears season has been over for awhile, I've been looking forward to the draft for a few months now and have gotten an early start on my scouting for the 2017 NFL draft.
Like last season, I will be breaking down the potential NFL players in most bowl games to give you an idea who to watch. I've tried to list at least one player on each team who has a shot at hearing their name called in the draft or at least getting a training camp invite.
If relevant, I'll discuss how the player may fit in the Bears future plans. So if you end up watching the New Era Pinstripes Bowl, here are some players to keep an eye on.
New Era Pinstripe Bowl: Pittsburgh vs Northwestern
Wednesday, December 28, 2 p.m., ESPN
Pittsburgh
Charles LeClaire-USA TODAY Sports
#69 T Adam Bisnowaty (6'5 | 300 | 5.04)
Part of arguably the best left-side o-line in college football, Bisnowaty has the long arms and quick feet that NFL teams are looking for on the left side. He's light for an NFL tackle but plays with a mean streak and physical style that should ease concerns over his weight. Bisnowaty is not a finesse blocker and should only improve after an offseason or two in an NFL strength program.
Bisnowaty fires off the ball in the run game and has a stronger punch than expected for his frame. HIs quick feet and long arms give him the tools necessary to be a solid pass blocker at the next level, though his technique will need some fine-tuning if he's going to stay on the left side.
The Bears have zero depth at tackle and could be looking for a mid-round pick to add a swing tackle or possible replacement for Bobby Massie on the right side. Bisnowaty has the skill-set to play on either side and could be an ideal target for the Bears.
Projection: 2nd-3rd round
#53 G Dorian Johnson (6'5 | 300 | 5.20)
Part of a dominant left side of the line with Bisnowaty that has helped Pitt average 447.5 yards per game. Johnson's strength is run blocking due to an explosive burst off the line and enough strength to drive defenders off the ball.
Johnson's skill-set plays well in Pitt's power blocking scheme, He's got good burst moving forward and the athleticism to pull and trap. He can do it all in the run game, but his pass protection needs some work.
Johnson lacks ideal bulk and arm length for an NFL guard, which could lead to struggles to set a strong base and control pass rushers at the next level. He's a scheme dependent player who could have day two value for teams with power running schemes and day three for others.
Projection: 3rd round
Tommy Gilligan-USA TODAY Sports
#5 OLB Ejuan Price (5'11 | 250 | 4.68)
Undersized edge rusher who is in his sixth year at Pitt after missing two full seasons with injury. Price has been very productive off the edge for the Panthers the last two season with 40.5 tackles for loss and 23.5 sacks. His stats were almost identical the last two years which shows a good consistency level.
While he lacks even average height for an NFL edge rusher, Price uses his small frame to his advantage. He gets extremely low to the ground coming off the edge, making it difficult for opposing blockers to get their hands on him. Price has an explosive burst off the line as well and has shown a knack for finding gaps in the offense line and getting through them to disrupt passing games.
While Price has shown he can use his speed and frame to his advantage against the pass, he's probably going to be a liability against the run at the NFL level. He might be relegated to just pass rushing duties, but that still has plenty of value to NFL teams. Price has drawn comparisons to undersized NFL rushers like Elvis Dumervil and Dwight Freeney.
The Bears don't have a glaring need for a pass rush specialist, but teams can never have enough players who can get to the quarterback. Price would give the Bears a different look on defense and a nice change of pace compared to power rushers like Young and McPhee.
Projection: 3rd-4th round
Jeremy Brevard-USA TODAY Sports
#4 QB Nathan Peterman (6'2 | 225 | 4.93)
A late blooming prospect who's been at the helm of one of the highest scoring offenses in college football this season. Peterman was a backup at Tennessee who used his last two years year of eligibility as a grad student to play for Pitt.
He doesn't have any eye-catching physical traits, but he's a solid athlete who has done an impressive job of taking care of the ball with 26 touchdowns and just six interceptions in a pro style offense. While not imposing physically, Peterman has a strong arm and is a fundamentally sound quarterback which is a rarity in this year's draft.
The Bears will almost certainly be looking for a quarterback this year and in a weak class, an NFL ready prospect like Peterman could be tempting in the middle rounds.
Projection: 3rd-4th round
#24 RB James Conner (6'2 | 240 | 4.67)
Charles LeClaire-USA TODAY Sports
One of the best stories in college football this year as Conner not only returned from a 2015 MCL tear, but also beat Hodgkin's lymphoma. He was one of the top running backs in the nation in 2014 with 1,765 yards (5.9 ypc), 26 touchdowns, and an ACC Player of the Year award, but no one knew if he would ever regain his dominant form after his trying 2015 season.
Conner came back strong this season with 1,060 yards (5.1 ypc) and 16 touchdowns as the centerpiece of one of the nation's top offenses. He might be the biggest tailback prospect in this year's draft class and he certainly has a unique skill-set. Conner doesn't have the speed to get outside at the next level, but he's a beast between the tackles.
He does a good job reading his blocks and bursting through the line of scrimmage. Connor isn't going to make many people miss, but if he can get some momentum going he'll be a challenge to bring down. He's been almost unstoppable in short-yardage situations in college and he could excel in a similar role at the next level.
The Bears already have a power back in Jordan Howard, so I'd be surprised if they added another one in Conner, but after all he's fought through to get to this point I'm rooting for him to succeed at the next level.
Projection: 4th-5th round
Caylor Arnold-USA TODAY Sports
Northwestern
#18 LB Anthony Walker (6'1 | 235 | 4.52)
Red-shirt junior who hasn't declared for the draft yet, but would likely be an early day two pick if he decides to. Walker has been the heart of the Wildcat's defense the last two seasons with 218 total tackles, 29 tackles for loss, six sacks, and five forced fumbles.
Walker has good speed, but it's his instincts and ability to read plays quickly that allow him to play faster than his timed speed. He spent most of this season in the backfield, due to his ability to figure out where the play is going before being blocked. Walker lacks the bulk to take on NFL linemen consistently, so his ability to read plays quickly at the next level will be key to his success at the next level if he's going to stay inside.
He excels in both stopping the run and coverage and could play inside linebacker in either a 4-3 or 3-4 scheme, but I think his best fit might be as a weak-side OLB in a 4-3 scheme. Walker has drawn comparisons to Lavonte David and might be best off playing the same position. Wherever he ends up, Walker has the potential to be a game-changing linebacker at the next level.
Projection: 2nd round
Greg Bartram-USA TODAY Sports
#80 WR Austin Carr (6'1 | 200 | 4.56)
First-team All-Big10 receiver who finished 12 nationally in both receiving yards (1,196) and touchdowns (12). He was by far the Wildcats most consistent receiver with at least four catches in every game this season.
Carr has a cool story as a former walk-on, who eventually became a full scholarship player, and then a team captain this year. His off-field achievements are impressive as well; Carr has earned Academic All-Big Ten, Big Ten Distinguished Scholar, and Irving Kabiller Memorial Award for Excellence in Character, Commitment, and Community honors this year. He's also visited East Asia as a member of Athletes in Action and has sung the national anthem twice for the NU softball team.
NU Coach Pat Fitzgerald raves about Carr's character, saying he's, "honored to be his coach". He's clearly an interesting guy off the field, but on it, Carr may be the best slot receiver in the nation. Pro Football Focus had a statistical breakdown on why Carr was the most effective slot receiver in the nation through right games.
Carr's pedestrian size and measurables may not be enough to get NFL team's attention in the draft this year, but his elite production and solid character should earn him a spot on the draft's third day.
Projection: 6th-7th round
More from Bear Goggles On
This article originally appeared on
---
---