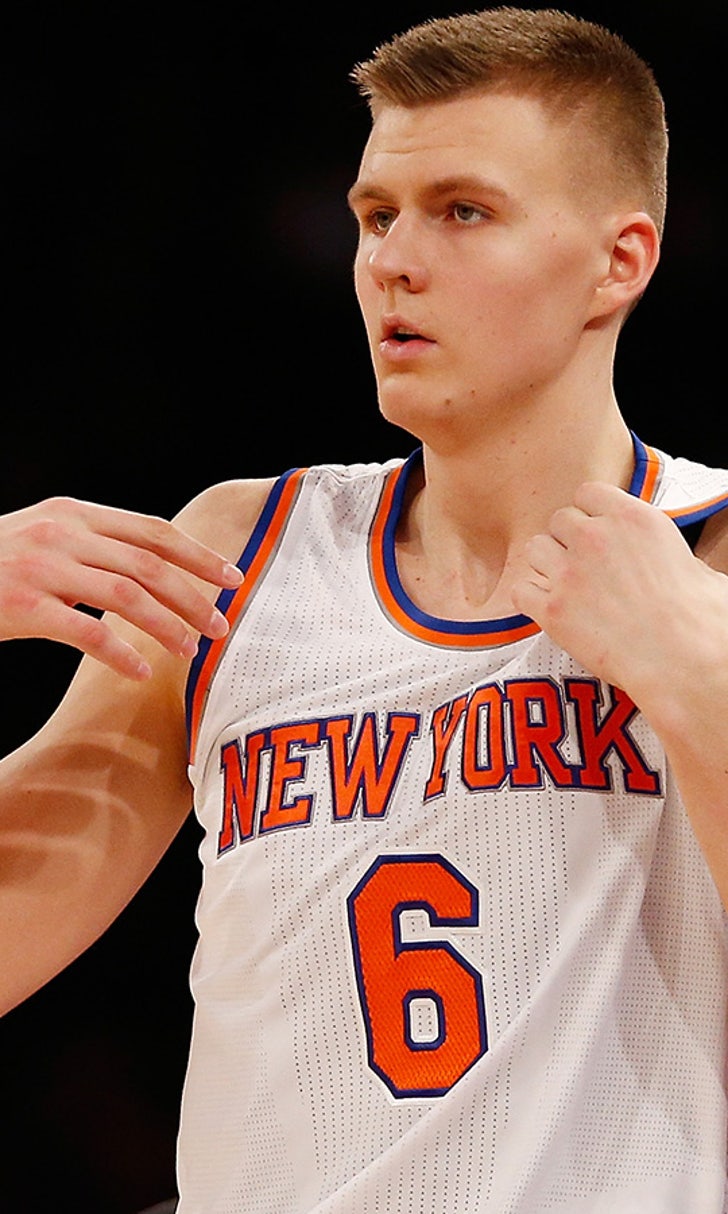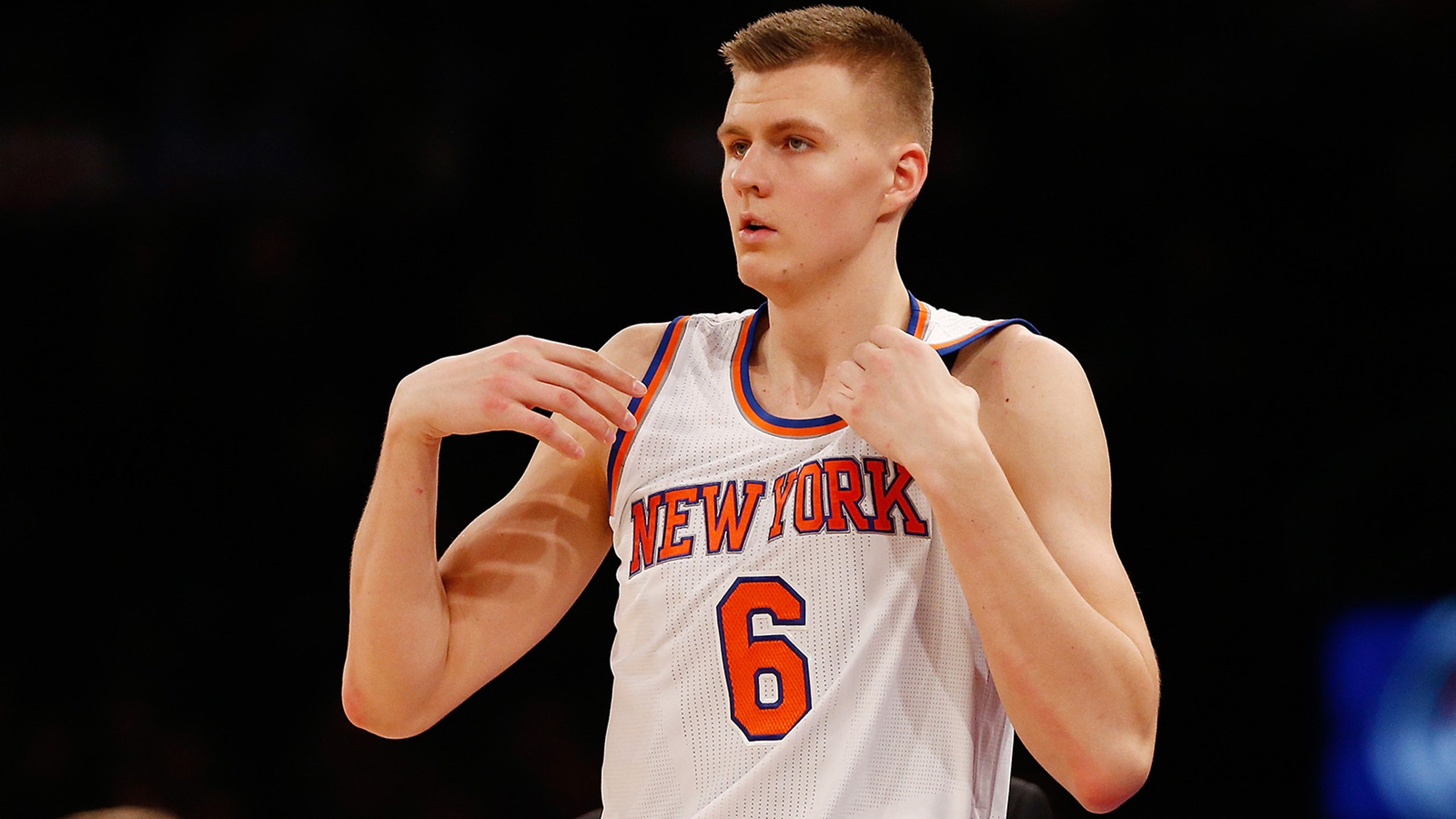 You won't believe the way Kristaps Porzingis' agent found out he was 7-foot-3
BY foxsports • January 29, 2016
Kristaps Porzingis is tall. Strikingly tall. Like, it legitimately strains your neck to make eye contract with him during conversation. Meanwhile, he has to look down so far to see you, it's as if he uses the same angle as he does when he's trying to avoid pieces of chewed gum while walking down the street.
No one will argue 7-foot-3 isn't tall. And it turns out, that height is actually incomprehensibly tall, quite literally. And that's true even for K.P.'s agent.
Andy Miller, the representative of the star rookie, learned Porzingis had grown to 7-foot-3 in one of the more entertaining ways possible. Here was Miller's reaction upon seeing Porzingis—standing next to another one of his clients, Willy Hernangomez—for the first time in while, via Adrian Wojnarowski of Yahoo! Sports' the Vertical:
As the players stood up, Miller became incredulous with the sight and wondered to his European agent partner, Guillermo Bermejo: "How am I going to get Gomez drafted high? He's 6-foot-7!"

"What the hell are you talking about?" Bermejo replied. "He's 6-10."

Miller responded, "He's five inches shorter than Porzingis. How can he be 6-10?"

Bermejo shook his head.

"Yeah, Porzingis is 7-3 now!"
Porzingis had grown two inches that year, and Miller hadn't even realized.
That's priceless. Even the Zinger's agent can't comprehend how tall his client has become. K.P. is, in every sense of the term, an inconceivable talent.
---
---