National Basketball Association
National Basketball Association
Would max-level players take less than max money?
Published
Jun. 2, 2010 9:41 a.m. ET

New York. Chicago. Miami. LeBron James can leave Ohio for a new address in one of America's finest cities.
It might cost him, though.
Free agency isn't entirely free in the NBA, where walking away from your team could mean walking away from millions of guaranteed dollars - in James' case, perhaps $30 million.
And with a month to go before the deepest class of free agents ever hits the market, the question is: Would players really leave that much money on the table, even for a chance to play with one of the other superstars?
``That's a good question. I don't know. I don't know about them. I really don't know,'' Toronto's Chris Bosh said around midseason. ``It's a business, so that would be tough to do. You'd really have to make a big commitment to do that.''
Don't forget, Bosh is often considered the most likely big name to bolt.
Money isn't everything, players always say, and many in this year's class who were asked during the season insisted they would sacrifice dollars for wins.
But it's a whopper of a sacrifice.
Having completed seven seasons, James and his marquee classmates will be eligible for first-year salaries of more than $16.5 million no matter where they sign.
The difference comes in the raises. A player signing with his own team is eligible for annual increases of 10.5 percent, while a new team can only offer 8 percent bumps. The home team can also offer a sixth year, whereas maximum length deals for players joining new teams are only five.
Bottom line: James can get six years and perhaps $127 million by staying; five years, $97 million if he goes. (The exact figures can't be determined until next season's salary cap is set in July).
No wonder James told CNN's Larry King in an interview taped Tuesday at the MVP's home in Akron that Cleveland has an edge, ``Because this city, these fans have given me a lot in these seven years. ... for me, it's comfortable.''
Could he give up that comfort and all that extra cash to join Dwyane Wade in Miami?
``I think LeBron would be all right,'' Wade joked during All-Star weekend. ``When you get guys that would be going into their eighth year in the league and haven't won, and now you're really itching to win - and I've won and I'm still itching to win even more now - so I think at the end of the day it's more about winning than it is about getting the extra bucks at the end of the day. LeBron can make it up.''
Commissioner David Stern is proud of the advantages the collective bargaining agreement gives the incumbent team, saying before the lottery that it was the league's belief ``that it was a good thing to have the continuity that a player being identified with the home team for his career gave you.''
Still, there are reasons someone in this group might be willing to leave anyway.
James, Wade or Bosh all could be tired of being the lone superstar on his team and ready to pair up with another - the Knicks can afford to sign two of them. Joe Johnson seems to doubt the Hawks will ever be a big deal in Atlanta and might be itching to go somewhere he thinks basketball really matters.
Even if that means being paid as a No. 2 guy when Atlanta might be the only team willing to pay him No. 1 bucks?
``If they really want to win and that's your main goal, then you'll sacrifice,'' Johnson said.
So, would he?
``Yeah, I'll sacrifice,'' he said.
Players can still leave and get max money if their teams work out a sign-and-trade agreement with another club. That allows the free agent to get the extra year on his deal by first signing with his own team, and his team to get something back instead of losing its player for nothing, so it often benefits both sides.
Toronto general manager Bryan Colangelo would likely go that route if Bosh says he's leaving, but it's uncertain if the other teams would. Knowing they'd likely take a giant step back on and off the court if James left, the Cavaliers might think it was better just to let him walk and save the money, rather than take back someone's spare parts for the league's MVP.
James' intentions are difficult to guess, because he talked so little about free agency this season. He cut off discussion about his future in November and didn't entertain questions about it again until after Cleveland's season ended.
First, he made it clear: How they play is more important than what they'll pay.
``A max deal or anything like that doesn't really matter to me at the end of the day,'' he said. ``It's all about winning for me. So I've put myself in position when that day comes next summer, I want to win. And if I feel like the team is capable of winning then I make my decision like that.''
He, Wade and Bosh have already picked flexibility over finances, opting for shorter-term deals when they signed their rookie extensions in 2006, rather than the six-year contracts for which they were eligible.
James can afford to choose that way, knowing he and Wade have enough marketing might to make back some of what they give up in a contract. Bosh, Johnson and Amare Stoudemire, who has to decide if he'll opt out of his deal in Phoenix, may not have that luxury.
``I think it all depends on the situation,'' Stoudemire said. ``If you want to win a championship, you may have to give up a few things and take some sacrifices. But for the most part, I think most of the players definitely want to secure their future, and whatever the best situation fits them, then I'm pretty sure they'd make that decision.''
We'll find out next month.
---
---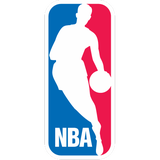 Get more from National Basketball Association
Follow your favorites to get information about games, news and more
---