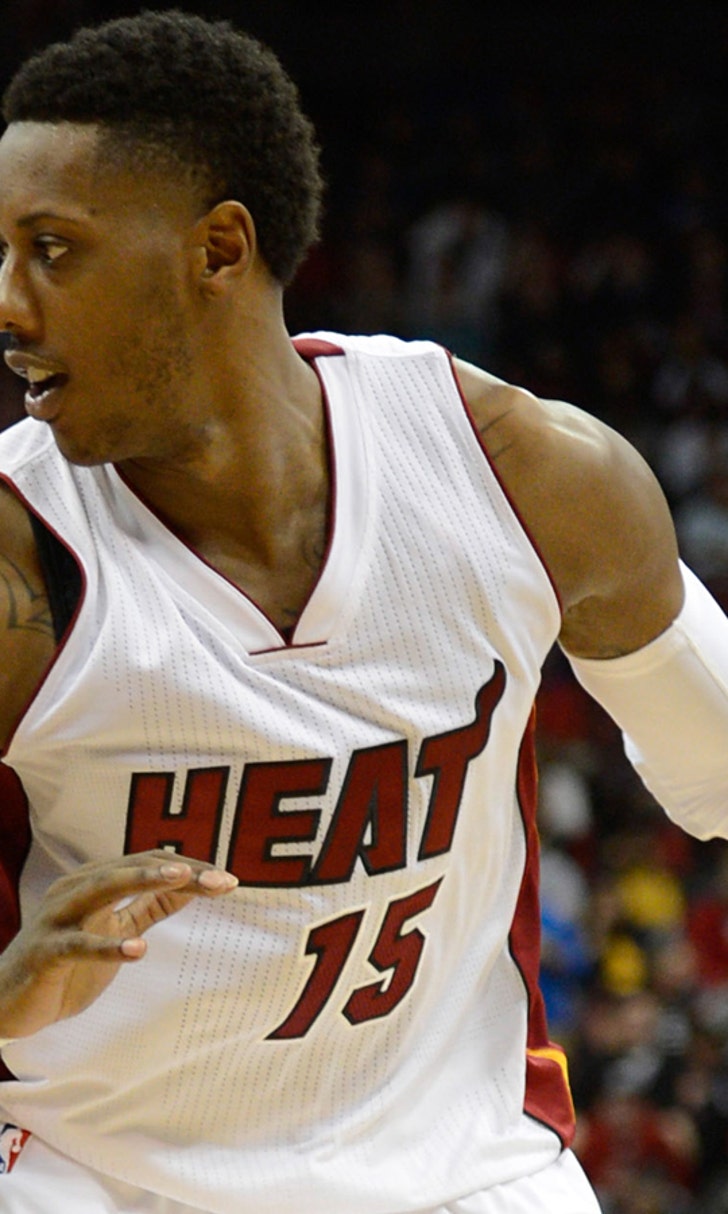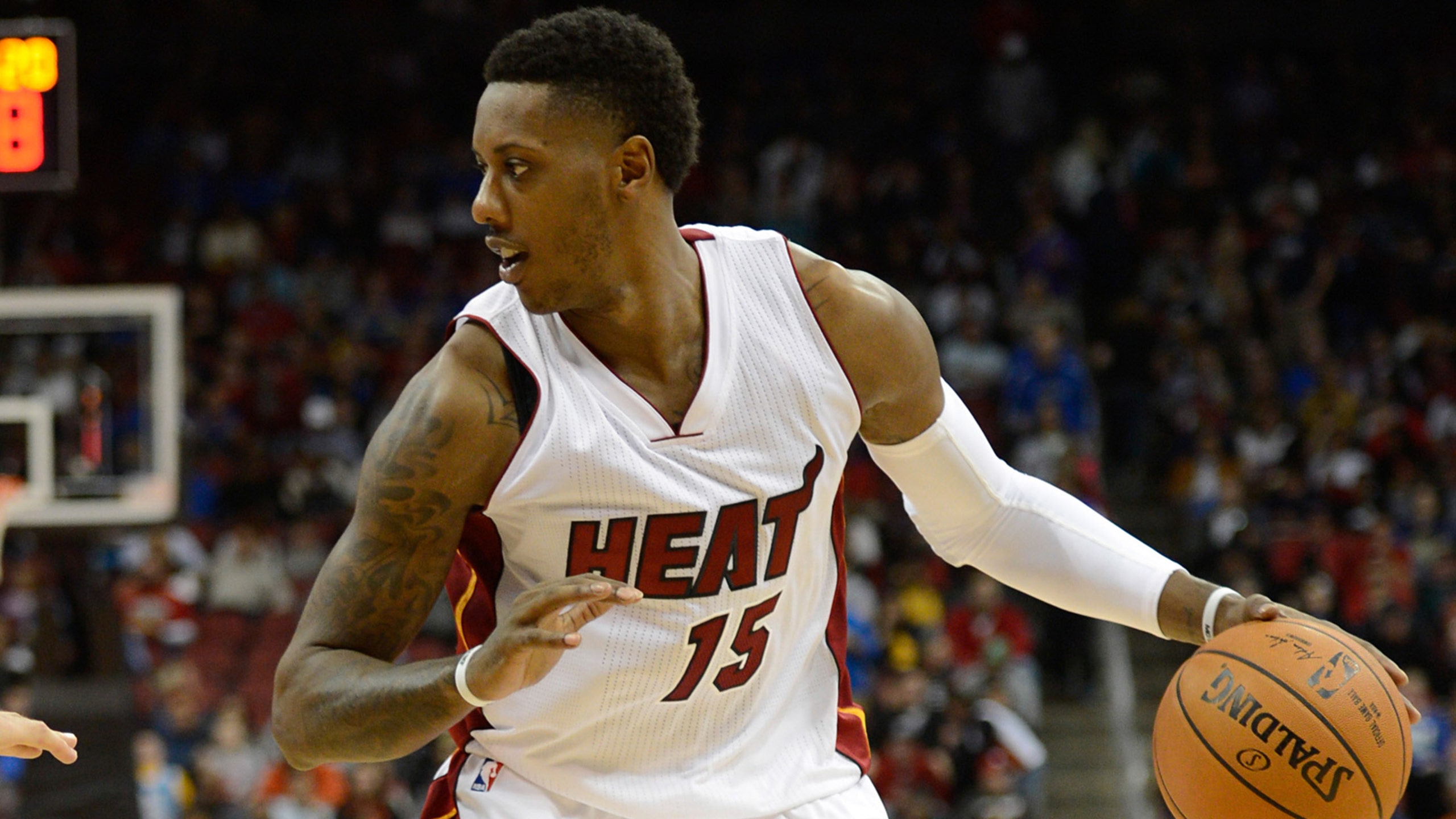 Would a Mario Chalmers trade make sense for the Jazz?
BY foxsports • August 21, 2015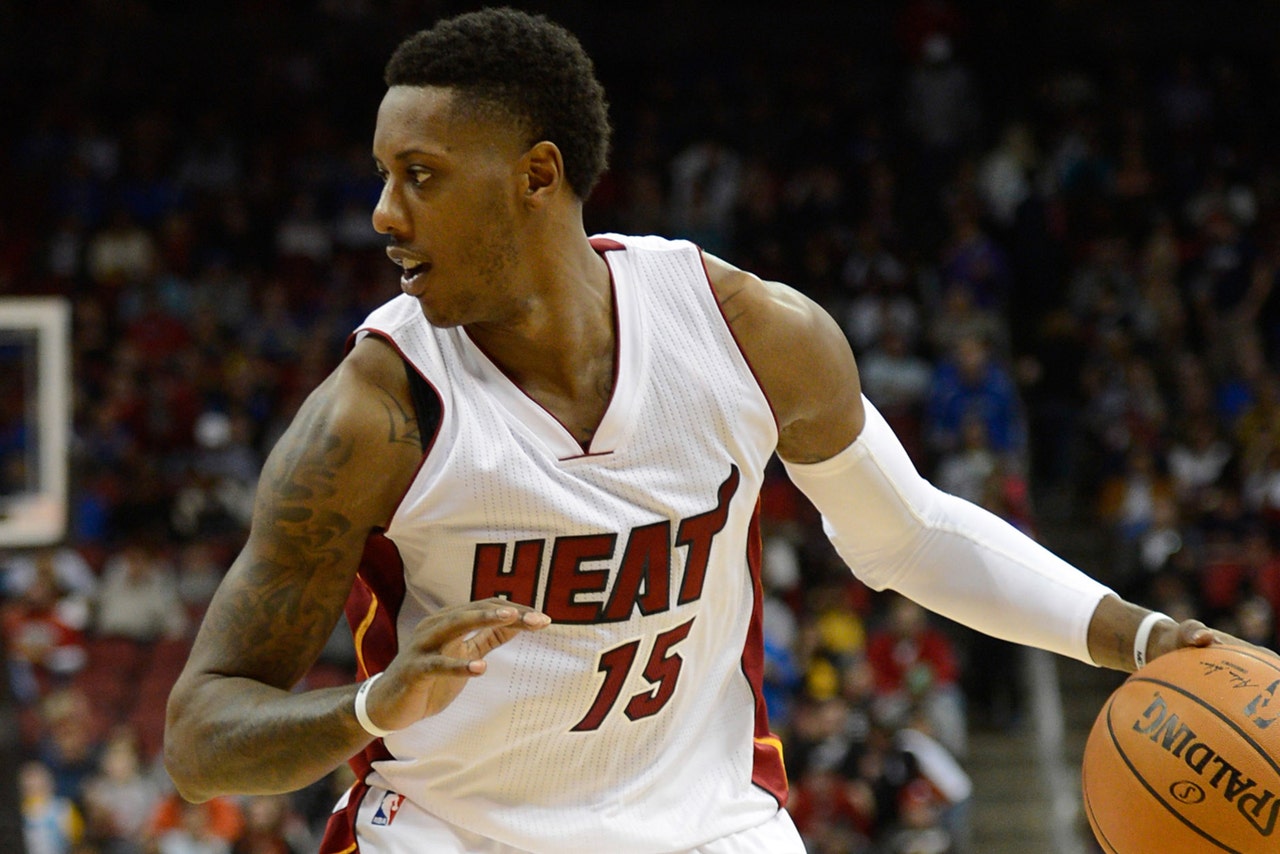 The Utah Jazz are in a bit of a bind at the point guard position headed into the 2015-16 season. It was always going to be one of the few question marks alongside the Great Salt Lake. Dante Exum, for all of his defensive wizardry, hadn't quite taken the next step as a floor leader for the Jazz. And that's fine; he's still young, and he's still learning.
His unfortunate ACL injury this summer slows that learning, unfortunately, and it puts the Jazz in said bind. And with Exum out for the year, rumors about Utah potentially acquiring Miami Heat point guard Mario Chalmers via trade just won't go away.
On the surface, a Chalmers trade seems to make sense for the Jazz as a stopgap. But the Deseret News' Kincade Upstill isn't quite so sure. As it turns out, trading for Chalmers could dampen Utah's player development program, as the current Heat point guard wouldn't be coming into an empty roster spot:
"(Chalmers is) a veteran and a champion. He has played with and learned from some of the best players in the league. He could show this young team what kind of commitment it takes to play like a championship team. If the Jazz made this trade, they would have three point guards on the roster and that would mean Cotton would likely not make the team. Most teams don't carry more than three point guards, and with Exum taking a spot, the Jazz are down to 14 [filled roster spots], which gives them fewer options. Should the Jazz stick with development or add a proven veteran?"
As Upstill points out, there's time for Utah to make those considerations. The Heat don't necessarily need to trade Chalmers right away, as they have until the end of the season to lessen their luxury tax bill. If the Jazz realize mid-season that they'd prefer to acquire a veteran point guard, Chalmers could still be available.
(h/t Desert News)
---
---