National Basketball Association
National Basketball Association
Wizards hold off Nuggets
Published
Jan. 18, 2013 12:00 a.m. ET

Ty Lawson seemingly couldn't miss in the second half, until John Wall made him miss at the end.
Bradley Beal scored 23 points, Wall blocked Lawson's attempt for a tying layup in the final seconds, and the Washington Wizards hung on to beat the Denver Nuggets, 112-108, on Friday night to end an eight-game road losing streak.
Wall saw Lawson drive past Martell Webster and left his man to come over and smother his shot before he could put it up.
''I came on the weakside help. Just reaction,'' Wall said. ''It is hard to stop a fast guard like that from getting to the lane. He'd done a great job of making 3s and getting to the free-throw line. Martell kind of slipped and basically he had an easy layup to tie the game. I wanted to go over there and make a play.''
Lawson said if he had it to do over again, he would have pulled up to take the short jumper rather than pressing ahead with his drive to the basket.
''I feel like I should have stepped back and got a shot off,'' Lawson said. ''It was kind of tough. Next time, I'll do better.''
Until then, Lawson had been virtually unstoppable in the second half. He scored 27 of his 29 points in the final two quarters to lead the Nuggets, who lost at home for just the third time in 18 games. Lawson had made 10 consecutive shots from the floor before Wall rejected his layup in the final moments.
''That was a great defensive play by John,'' Beal said. ''We didn't want to foul. There was a little bit of contact, and we were grateful the ref didn't call a foul. It was a great play by John, and then he knocked down the free throws.''
Kevin Seraphin added 18 points and Wall and Trevor Ariza each added 14 points for the Wizards, who picked up just their second win away from home this season. They entered a league-worst 1-16 on the road.
Wall also had 12 assists. Nene had seven points for Washington in his return to Denver, where he played for nearly 10 years before being sent to Washington last March as part of a three-team trade.
Corey Brewer and Andre Miller each added 17 points for the Nuggets, whose home winning streak ended at five games.
Beal hit a 3-pointer to tie it at 58 with 8:07 left in the third quarter, but Lawson began finding the range, scoring 10 straight points for the Nuggets, including a pair of 3-pointers, to help Denver go in front 68-64.
Lawson made all eight of his third-quarter shots from the floor, including four 3-pointers. He finished his torrid quarter with a breakaway dunk, and Denver took an 87-80 lead into the final period.
Washington, though, opened the fourth with a big run of its own, scoring 12 unanswered points, including 3-pointers Ariza and Jordan Crawford and went in front 92-87 with 9:36 left to play.
''We let them get hot,'' Lawson said. ''When a team comes into your building and gets confidence like that, it is hard to stop them.''
The Nuggets closed to 100-97 on successive baskets by Miller and Lawson with 3:46 remaining. A putback by Seraphin put the Wizards up 108-104 with 28.9 seconds remaining. Miller answered with a layup, was fouled but couldn't convert the free throw.
Crawford was fouled by Kosta Koufos and made one of two free throws for a three-point Washington edge with 21.6 seconds left and Miller then scored on a layup with 13.6 seconds remaining.
The Nuggets fouled Beal with 8.6 seconds and he made one of two free throws for a 110-108 lead. Lawson drove the lane but his attempt for a tying layup in the final seconds was blocked by Wall, who added a pair of free throws with 2.7 seconds left to seal the victory.
JaVale McGee, who was acquired as part of the trade that sent Nene to Washington, followed a one-handed dunk off an alley-oop from Brewer with a putback dunk in the last 33.3 seconds of the second quarter, giving the Nuggets a 50-45 halftime lead.
NOTES: Washington's Crawford was back in action after missing four games because of a sore left ankle. He came off the bench and had eight points in just over 17 minutes of play. ... Nuggets had won 24 in a row at the Pepsi Center when scoring 100 or more points before losing to the Wizards.
---
---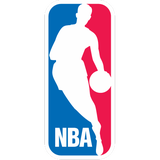 Get more from National Basketball Association
Follow your favorites to get information about games, news and more
---