National Basketball Association
National Basketball Association
Wizards 120, Magic 91
Published
Jan. 15, 2013 4:11 a.m. ET

For most of the first half of the season, the Washington Wizards consistently lost. They're suddenly unbeatable, having won three straight.
Emeka Okafor had 19 points and 11 rebounds, leading six players in double figures as Washington cruised to its easiest win of the season, 120-91 victory over the Orlando Magic on Monday night.
''That was a beautiful thing tonight,'' Wizards coach Randy Wittman said. ''This has been building.''
The Wizards were just 4-28 before their streak, but beat Oklahoma City, Atlanta and now Orlando - all at home - to nearly double their wins total. Washington leaves Tuesday on a five-game, eight-day road trip while the nation's capital will be consumed by Inauguration ceremonies.
John Wall had 12 points and six assists in 20 minutes in his second game of the season after missing the Wizards' first 33 with a left knee injury.
With Wall back, things are moving a lot quicker on the court.
''It just came out of nowhere - how fast we're playing now. With John back, the speed is so much faster,'' Bradley Beal said.
Washington shot a season-best 56.1 percent, scored its most points and had its most assists. Emeka Okafor had 19 points and 11 rebounds, A.J. Price and Kevin Seraphin had 18, Beal scored 17, and Jan Vesely matched his season high with 10.
''These games have not been flukes, we've just been playing very well,'' Price said. ''We lost so many close games that I think once we started losing so many in a row, it became a mental thing. When we got to the fourth quarter, it became a mental thing. We just couldn't execute.''
For the time being, Wall's minutes are limited.
''He brings the added dimension that nobody has,'' Wittman said. ''Guys have to run harder.''
For the first part of the season, Wall had to watch, painfully.
''We just didn't have nobody to close the fourth quarters,'' Wall said.
Jameer Nelson had 19 points and 12 assists to lead Orlando, and Nikola Vucevic added 13 points and 13 rebounds. Arron Afflalo, who had 30 points against the Clippers, missed 10 of 11 from the field and finished with two points.
''We just, we got completely outplayed tonight in every aspect of the game. Just didn't have it tonight,'' J.J. Redick said.
Orlando hoped it would be bolstered by the return of Glen Davis and E'Twaun Moore, who were both hurt in games against Washington. Davis, who had 13 points, sprained his right shoulder in the Magic's win over the Wizards on Dec. 19. Orlando then lost 10 straight before winning on Saturday at the Los Angeles Clippers. In the fourth loss in that stretch - to Washington - Moore sprained his right elbow.
The Wizards led the entire game. They were ahead 28-22 after one and outscored the Magic 31-18 to take a 59-40 lead with 1:52 to play in the first half.
''We talked about that before the game - just what Wall does, and how he creates tempo, and everyone else is able to feed off that. And I think at half it was 19-1 transition points. That's tough to overcome,'' Magic coach Jacque Vaughn said.
Vesely scored eight quick points. Entering the game, he had just three more points (68) this season than he had fouls (65).
Orlando ended the period on a 13-0 tear with Nelson scoring eight straight on two 3-pointers and a jumper. He passed to Josh McRoberts for a dunk to end the half, pulling the Magic to 59-53.
''We let it slip away,'' Wittman said. He told his team at halftime: ''Now, we've got to win the game again.''
They did.
In the third quarter, Washington scored 37 points - more than the Wizards had in any quarter this season - to lead 96-77.
''I didn't see the glazed over, `here we go again' (look),'' a relieved Wittman said.
NOTES: Magic F Hedo Turkoglu did not play for the third straight game. He scored just one point in 37 minutes in his three previous games. ... Washington F Trevor Booker, who returned Saturday after missing 22 games with a strained right knee, was out with a sprained right ankle. G Jordan Crawford (left ankle) missed his third straight game. ... Beal was presented with the Eastern Conference Rookie of the Month award for December.
---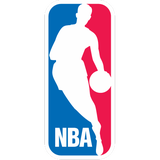 Get more from National Basketball Association
Follow your favorites to get information about games, news and more
---