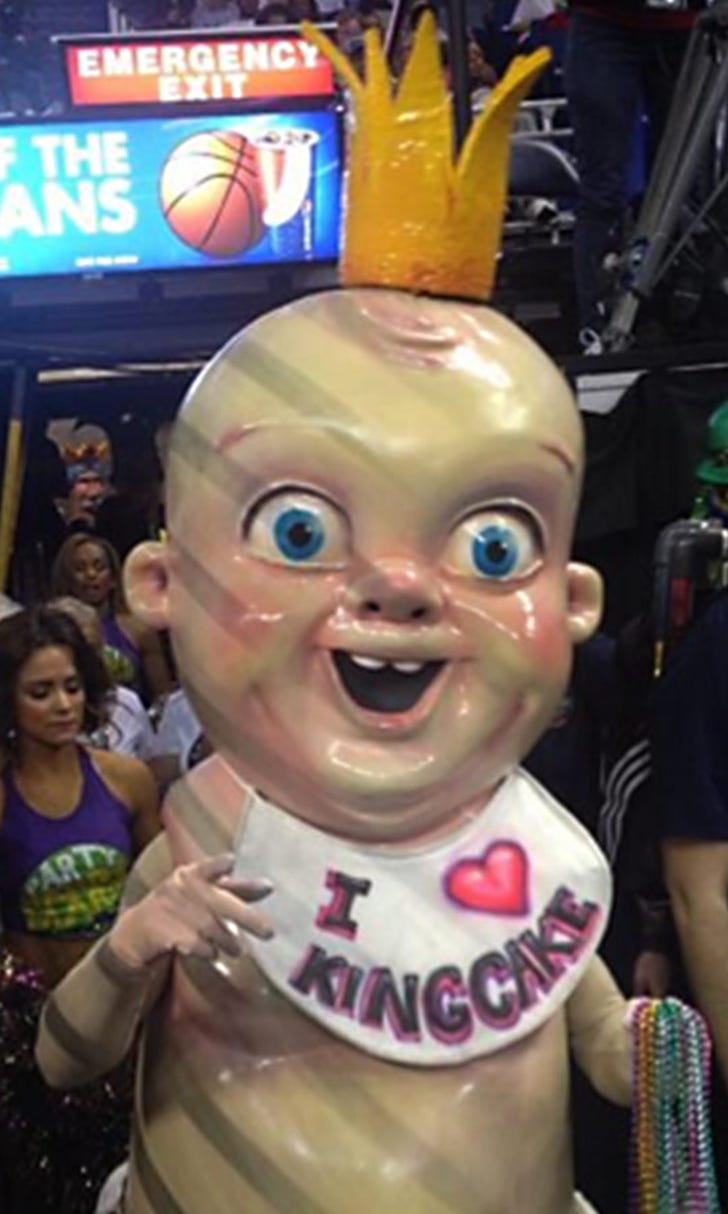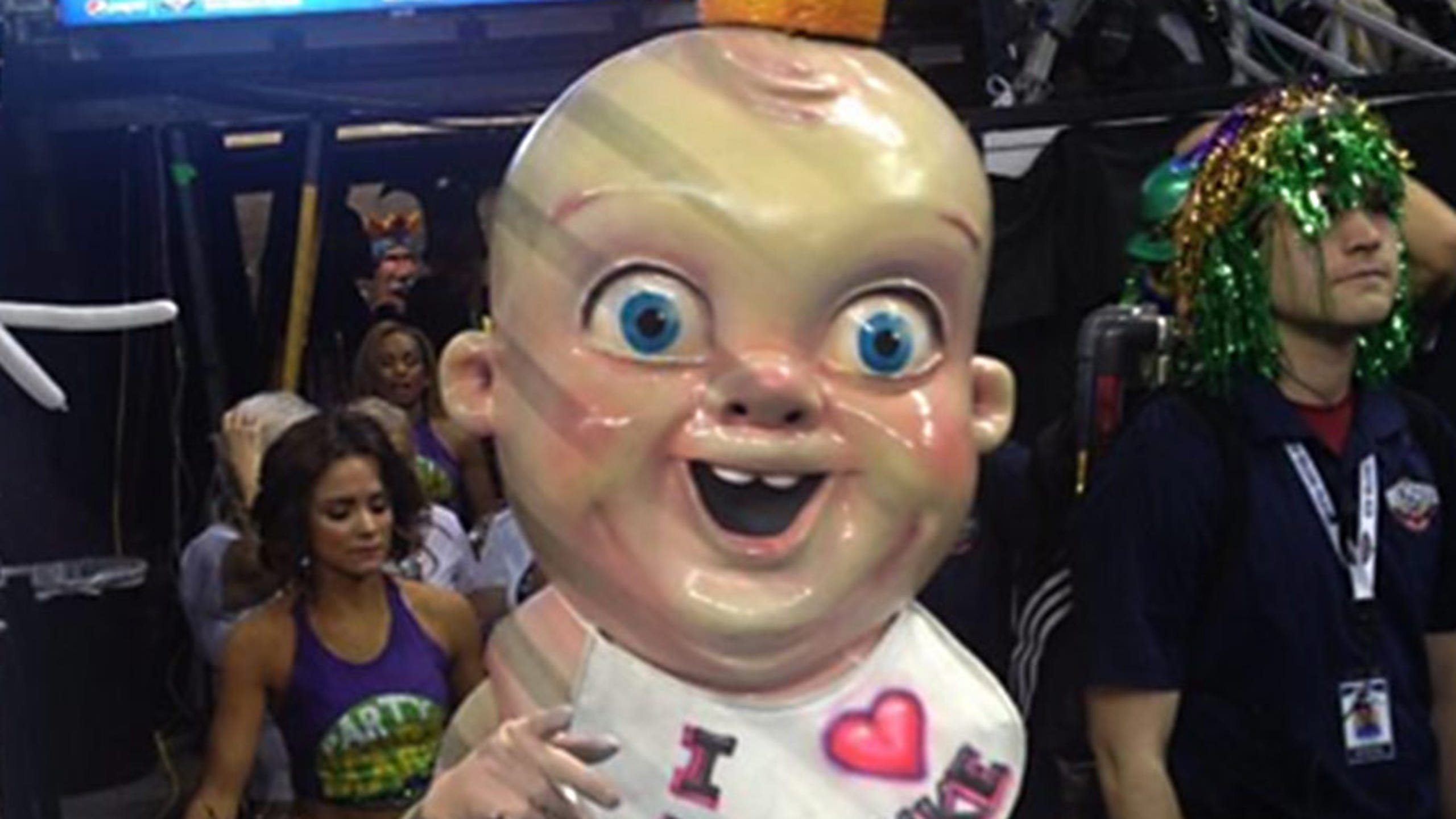 When it comes to creepy mascots, Pierre the Pelican has met his match
BY foxsports • February 25, 2014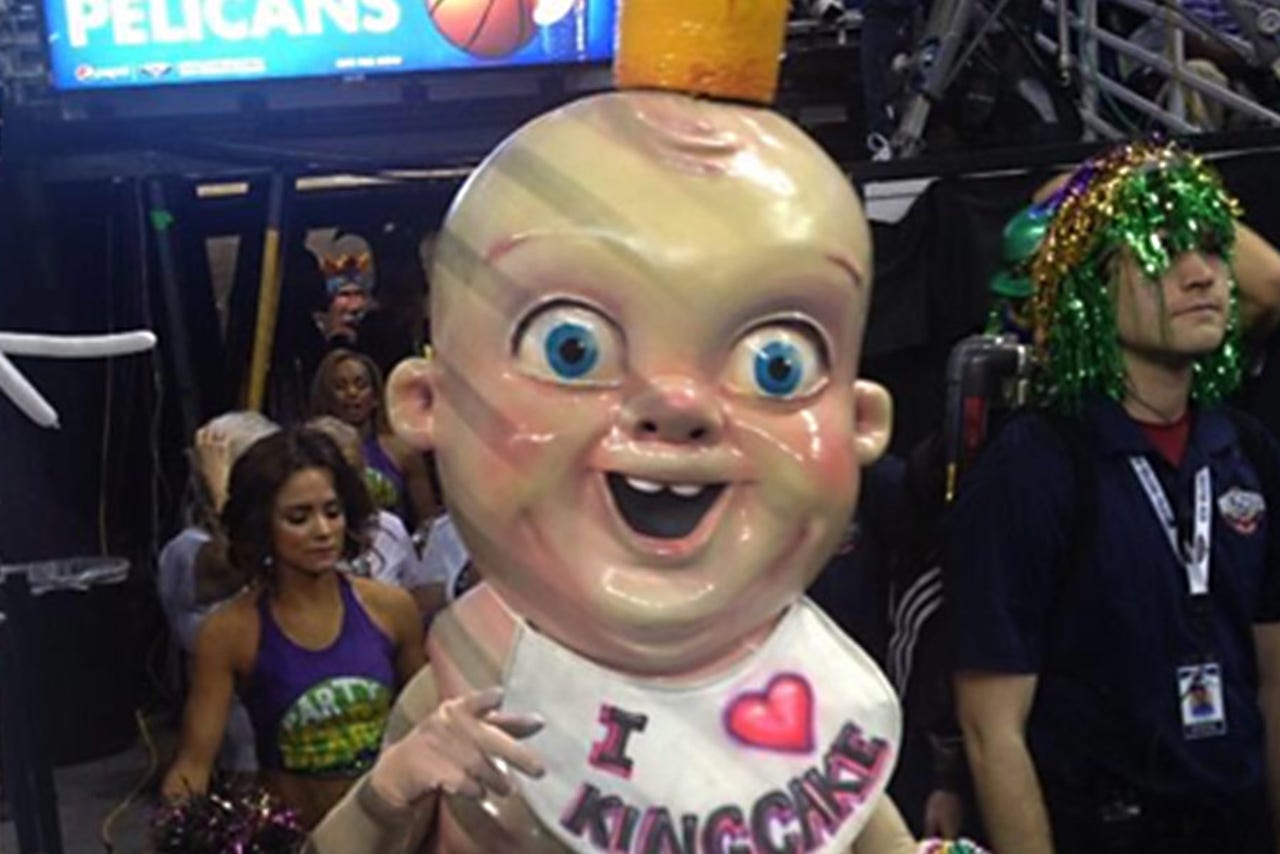 What is it with the New Orleans Pelicans and nightmarish mascots?
First, it was Pierre the Pelican, who had his terrifying debut at the beginning of the season:
The bird apparently was deemed so frightening that he underwent a "facelift" earlier this month:
OK, we guess that's a little better. But last night, while hosting the visiting Los Angeles Clippers in a loss, the Pelicans upped the "disturbing quotient" by a factor of several thousand, with "King Cake Baby." We are so frightened that it's hard to type:
King Cake Baby is, according to Yahoo Sports, a "seasonal curiosity" that the team unleashes as part of a Mardi Gras tradition. The site's Ball Don't Lie blog explains it this way:
With Mardi Gras coming up next Tuesday and New Orleans' Carnival season upon us ... the New Orleans Pelicans brought back the three seasonal mascots that the former Hornets introduced to celebrate the festivities -- the King, the Jester and good ol' King Cake Baby, a gigantic personification of the plastic baby often hidden inside the seasonal treat said to represent Baby Jesus.
We'll let you be the judge, but many observers on Twitter found King Cake Baby to be neither festive nor comforting. Quite the opposite, in fact:
---
---