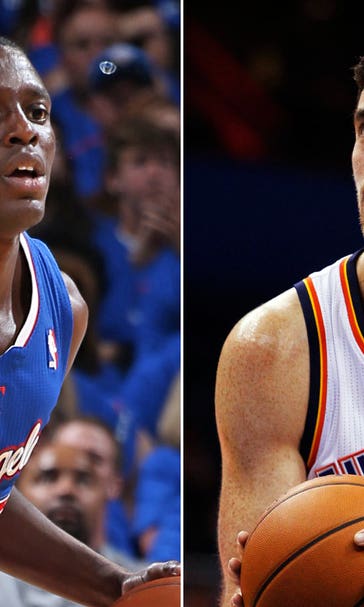 When it comes to Collisons, Shaq is confused
BY foxsports • May 5, 2014
Darren Collison is a 6-foot guard for the Los Angeles Clippers. Nick Collison is a 6-9 forward-center for the Oklahoma City Thunder. But when they are both playing in the same game, that last name thing can make it confusing.
At least, it did for Shaquille O'Neal during a TNT studio segment at halftime of Game 1 in the Clippers-Thunder series Monday night. Running through some highlights, Shaq referred to the Clippers' Collison as "Nick." Or did he call the Thunder's Collison "Darren"?
Shortly thereafter, when O'Neal questioned a point being made by fellow commentators Kenny Smith and Charles Barkley, Sir Charles fired back:
"At least I didn't confuse a black guy with a white guy!"
Track the postseason at NBA Playoff Central.
---
---