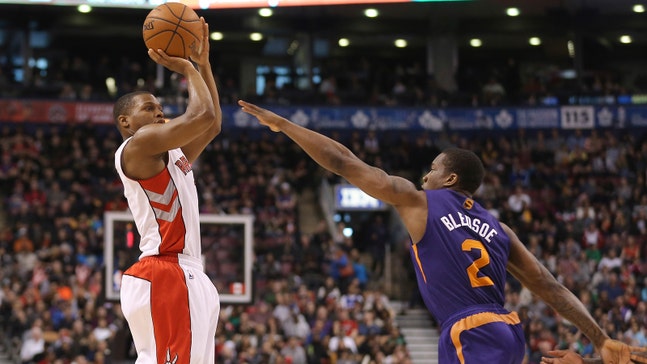 When it comes to 3s, Raptors are behind last season's pace
Published
Nov. 30, 2015 8:11 p.m. ET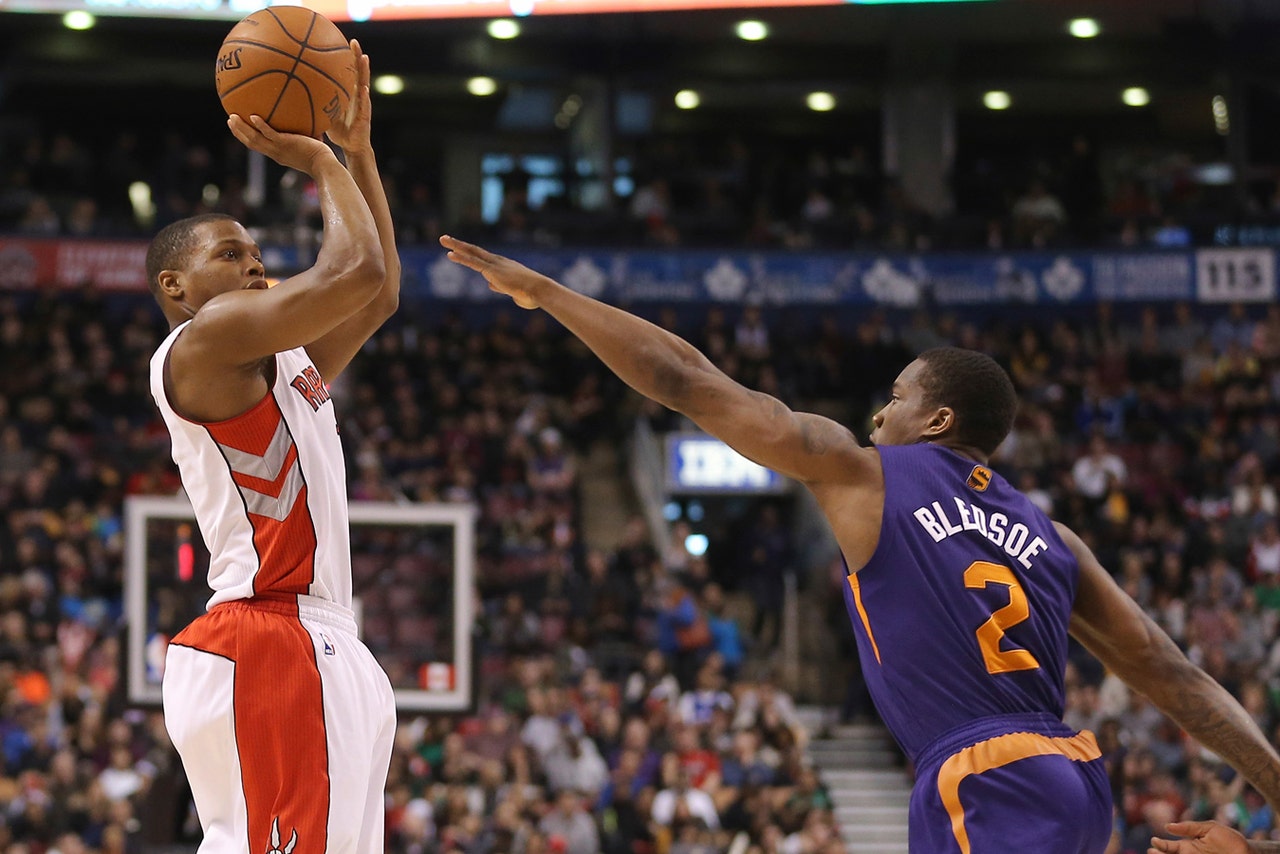 The modern NBA is largely about spacing the floor and knocking down 3s, at least on the offensive end. Yet as the Toronto Raptors have focused on solidifying their defense, a funny thing has happened on the other side of the ball.
For the past two seasons, the Raptors have shot triples at a fairly prolific rate. That's changed this season, as pointed out by the blog Raptors HQ:
It's important to take note of Toronto's efficiency from deep. Some of that is likely due to the patient nature of the Raptors' shot selection; if they're taking fewer 3s, one hopes they're at least taking good shots when they do attempt a triple. Furthermore, as the Raptors truly gain confidence in their defense, they'll have a ready path toward improving their offensive efficiency, assuming they can continue to take good looks while increasing their 3-point attempts.
The Raptors as a team, however, may actually shoot less three pointers this year than the last two years, when Toronto put up 1,917 and 2,060 threes. Currently, the team averages just shy of 22 attempts per game (21.9) which, if that rate holds, would be good for 1,799 threes for the season. This puts them in the bottom third in the league in threes attempted (and threes made, incidentally), though the Raps are currently ninth in 3-point efficiency.
---
---