Denver Nuggets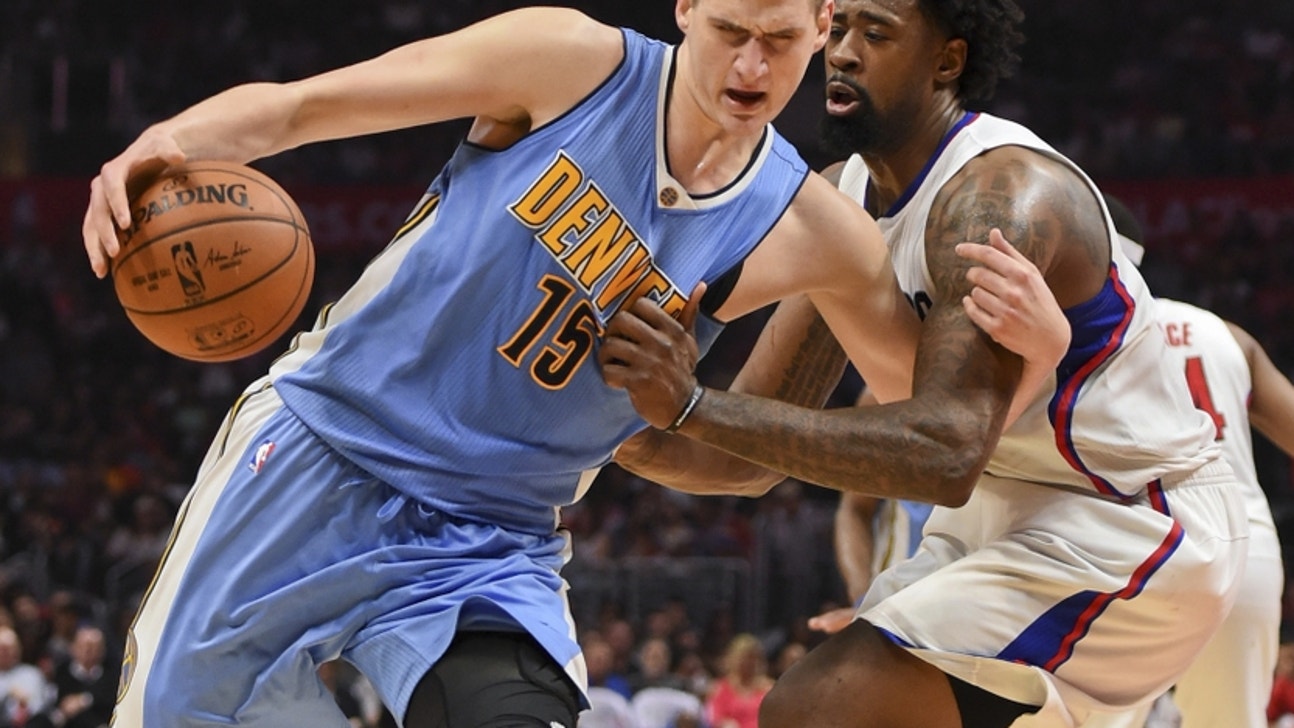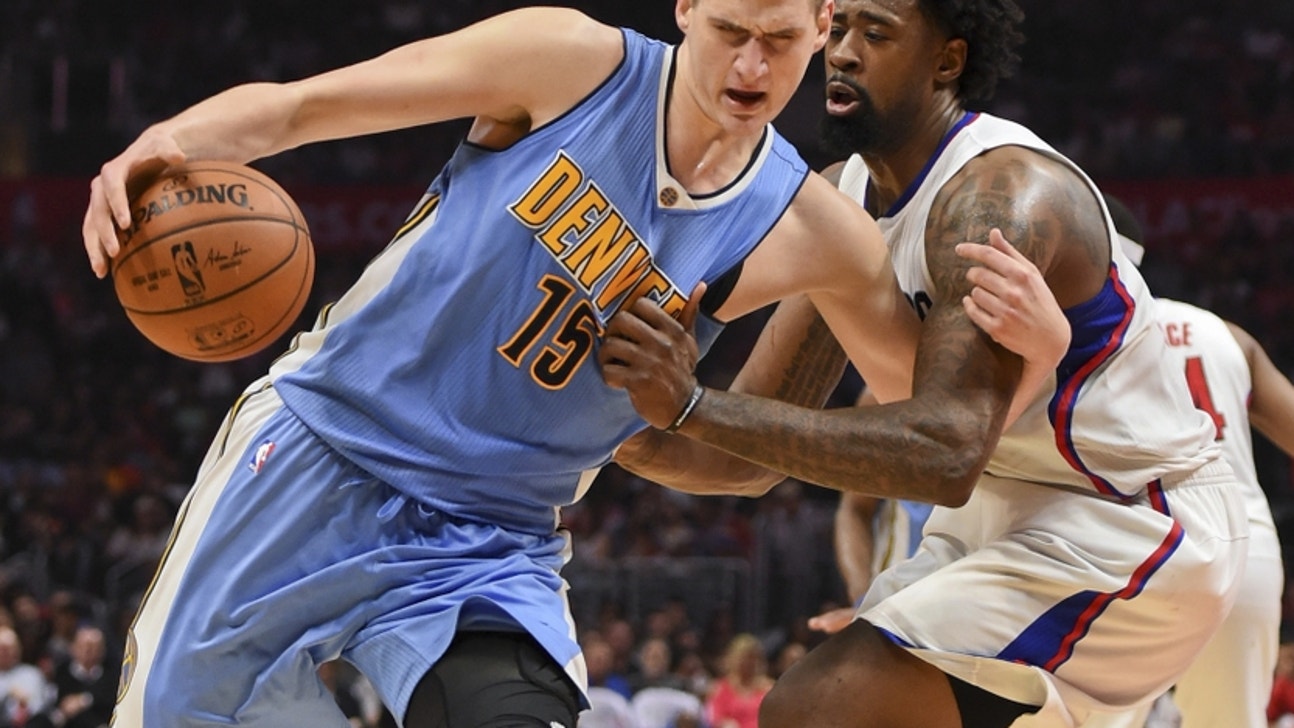 Denver Nuggets
What's The Difference in Winning and Losing? – Nikola Jokic - Mr. Consistency
Updated
Mar. 4, 2020 4:53 p.m. ET

Fansided, Charles Murray/FanSided via Nugg Love
Dec 26, 2016; Los Angeles, CA, USA; Los Angeles Clippers forward Luc Mbah a Moute (12) guards Denver Nuggets forward Nikola Jokic (15) in the first quarter at Staples Center. Mandatory Credit: Jayne Kamin-Oncea-USA TODAY Sports
The Nuggets won for many reasons, but consistency, especially from Nikola Jokic, was a huge factor.
Consistency of focus when they get on the court.
Consistency to play aggressive defense. Consistency of movement and passing when they play team offense.
Consistency to be smart and not lazy. Consistency on the free throw line: 82%, 23/28.
This is a biggy as they would have lost but for the fact that the Clippers only made 15/20.
Consistency equals Reliability.
Want your voice heard? Join the Nugg Love team!
Consistency equals: Nikola Jokic! Gallo and Barton, good job!
Gallo and a mature signature game helps carry the Nuggs to victory. Mandatory Credit: Jayne Kamin-Oncea-USA TODAY Sports
Other Reasons Denver beat the Clippers
Yes! The Nuggets won one. And against a top five team in the league and away from home. Yes! They got one. But, did they win this only due to our great players, game plan and management and coach? Or…
Or do they win because the Clippers were missing Chris Paul, Blake Griffin and J.J. Reddick? Not to take from our guys, but I think the answer is probably obvious. Great to win, but rather expected, don't you think?
But last night, It was obvious the depleted opposition collectively were not able to match up with Denver's talent and experience. Denver rode the positive waves, and key statements afterward by the players outlined primary reasons why they won.
First, Gallo said they played aggressively. This is always said in a game. They do, or they don't with varying degrees of focus.
Second, Barton and Jameer said they played smart and made the right plays. They should call Jokic Mr. Smart Play. Almost every play.
Third: unselfishness. Rub off on the other guys, Nikola!
Dec 20, 2016; Los Angeles, CA, USA; Los Angeles Clippers guard Chris Paul (3) drives the ball defended by Denver Nuggets forward Wilson Chandler (21) during the third quarter at Staples Center. The Los Angeles Clippers won 119-102. Mandatory Credit: Kelvin Kuo-USA TODAY Sports
106-102!
Five more points by the Clippers, and the Nuggets would be discussing why they lost. The Nuggets could have lost and our review would be on what they did wrong.
If they were to address what can be learned, it might include poor effort in the third quarter; inconsistency of effort; lack of team play and too many ISO's; Faried not playing his man close; not knowing what to do without Jokic. Coach should address each of these and make amends. A big one is not controlling their run, coach.
When Faried first came in the game, his player scored on three consecutive possessions. If he doesn't learn to close out a man before his man gets the ball instead of waiting to get the rebound, his value will be depleted significantly. This is for his own good, the good of the team and his future.
More from Nugg Love
Why can't you get it Kenneth? There is no reason for this, except for attitude and focus on your behalf. It is more important for the team that you body up to your man than it is for you to get the rebound. Otherwise your +/-'s would be different.
Learn from the best?
The Nuggets want to be the best, right? So should we watch who is the best?
Who watched the Golden State vs. Cleveland game? This was probably the best game of the year so far, and it should have been. Cleveland knows how to get Curry out of the game. LeBron knows how to use his towering physicality and intelligence to win regardless of what is thrown at him. He had to take the next day off, and they lost. Chris Paul is the master general.
Yes they have physical talents, but their main talents are on display because of aggressive defense, anticipation positioning, hard screens and smart passing. Just study this, Nuggets; this is why they are the best of the best. Are you able to learn from the best?
Wilson Chandler on a fast break. Mandatory Credit: Isaiah J. Downing-USA TODAY Sports
Runs
The Clippers had a 24-8 run. It happens with all teams, but with Denver, it happens a lot. Conversely, Denver had a 16-2 run.
This needs to be investigated in great detail by coach Malone, as to why, and how to address it.
There is a 7 foot 280 pound athletic center sitting on the bench. Faried doesn't do it.
If coach Malone can't manage the Bosnian Beast, get rid of somebody and get somebody who can manage or be managed. Right?
If we have consistency by proper game management, we can manage runs.
They key is to know how to stop runs and how to start them. Use the four minute end of game rule. At four minutes, switch to urgency.
Match-ups and who is playing with effort and focus are the primary reasons for runs. And this is game management and coaching.
Mandatory Credit: Chris Humphreys-USA TODAY Sports
Aggressiveness and Energy
Discussion of almost every post game interview includes these two phrases. It is as though they are concepts that we never quite reach. So maybe they are ideals that should always be reached for on different levels. What do these ideals translate to?
It starts with the player. The player is the composite piece of the team. They need to know individually what to do, and how to do it. This is coaching.
Coach has to get the adrenaline and fun in the game with anticipation and immediacy.
nuggets
Nugg Love 2wDenver Nuggets: What It Means To Win in the Mile High
More headlines around FanSided:
8w - Denver Nuggets: DFS Picks for the Season Opener against the Pelicans11w - Denver Nuggets Fantasy: Implications From Preseason Opener12w - Emmanuel Mudiay: Analyzing the Art of Passing15w - Denver Nuggets: Will Malik Beasley Sadly Only Get Insurance Minutes?15w - Top 5 Denver Nuggets with Any Fantasy Basketball ValueMore News at Nugg Love

16,000 crazy fans are waiting to see you perform. Do the job you are being paid to do for the fans, the team, the city and your family. Huge paychecks paid for incredibly exciting entertainment.
Play with the faith that our team will prevail throughout the entire game by sheer will of purpose. Move, screen, pass, steal. Do not lose focus. Do you think LeBron loses focus? Barton does it.
Play with Intent
Intent one: close in on the ball handler and make sure you are in contact with him at all times. Even on screens, someone has to be on him. Again, watch Cleveland vs. Golden State. Every single play, every single possession, there was an intent of purpose on the ball, with effort, moving feet and hands, and being physical.
Intent two: have the knowledge to know if you can beat your man, do it, or get someone else in a position to beat their man. Don't give the opposition a chance to adjust. Scope the floor like Jameer does. Anticipate. Every time!
Mandatory Credit: Mark J. Rebilas-USA TODAY Sports
Time to Celebrate for a Minute
We should build on wins and still discuss weaknesses.
Guys, we have a great 2017 in front of us.
Make sure you remain intent on doing the right thing this year. It will aid us greatly if we can get some momentum rolling into the new year.
Let's get some more wins. One at a time.
Play with Mr. Consistency–Nikola Jokic!
---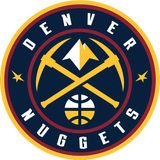 Get more from Denver Nuggets
Follow your favorites to get information about games, news and more
---