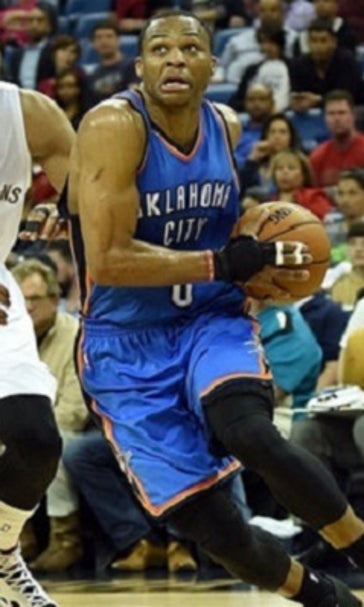 Western Conference's 8th seed to be decided Wednesday
April 13, 2015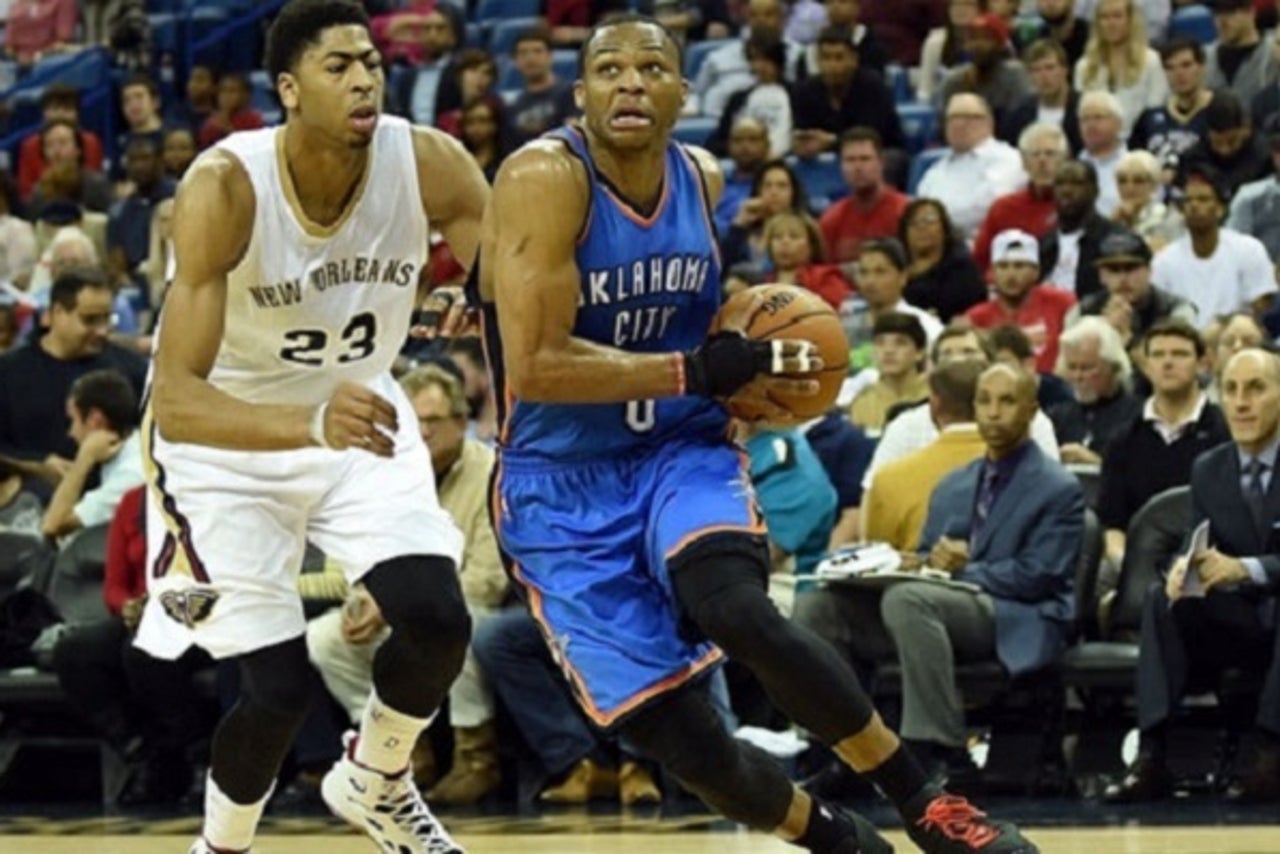 By Vincent Frank.
Both the New Orleans Pelicans and Oklahoma City Thunder won their games on Monday night. This now means that the race for the final seed in the Western Confernce will come down to the final night of regular season action on Wednesday.
New Orleans, who boasts the tiebreaker over Oklahoma City, will host a San Antonio Spurs team that has won 11 in a row and is 21-3 since late February. Tim Duncan and company are also in a battle for the second seed in the playoffs, so it's likely that the starters will play in that one. This is only magnified by the fact that Memphis holds the tiebreaker with San Antonio in the Southwest Division. This means that San Antonio's matchup with the Pelicans will have seeding implications.
Houston also won on Monday night, but it loses the division tiebreaker against both Memphis and San Antonio.
Meanwhile, Oklahoma City will have the pleasure of hosting a Minnesota Timberwolves team that is 16-65 on the season, including a disastrous 9-31 clip at home.
Needless to say, this situation seems to favor the Thunder, who were given a reprieve after the NBA rescinded Russell Westbrook's technical from Sunday night—a technical that would have forced a suspension for Monday's game against Portland.
As it is, Oklahoma City came out on top against the Blazers behind 36 points, 11 rebounds and seven assists from Westbrook.
For their part, the Pelicans took care of business against Minnesota on Monday behind a double-double from Anthony Davis.
To clarify this madness. If both New Orleans and Oklahoma City win on Wednesday night, the Pelicans earn the eighth seed and will go up against the Golden State Warriors. If both teams lose their finale, New Orleans will also earn the eighth seed. The only way Oklahoma City finds itself in the playoffs is a win coupled with a loss by New Orleans.
More from Sportsnaut:
---
---