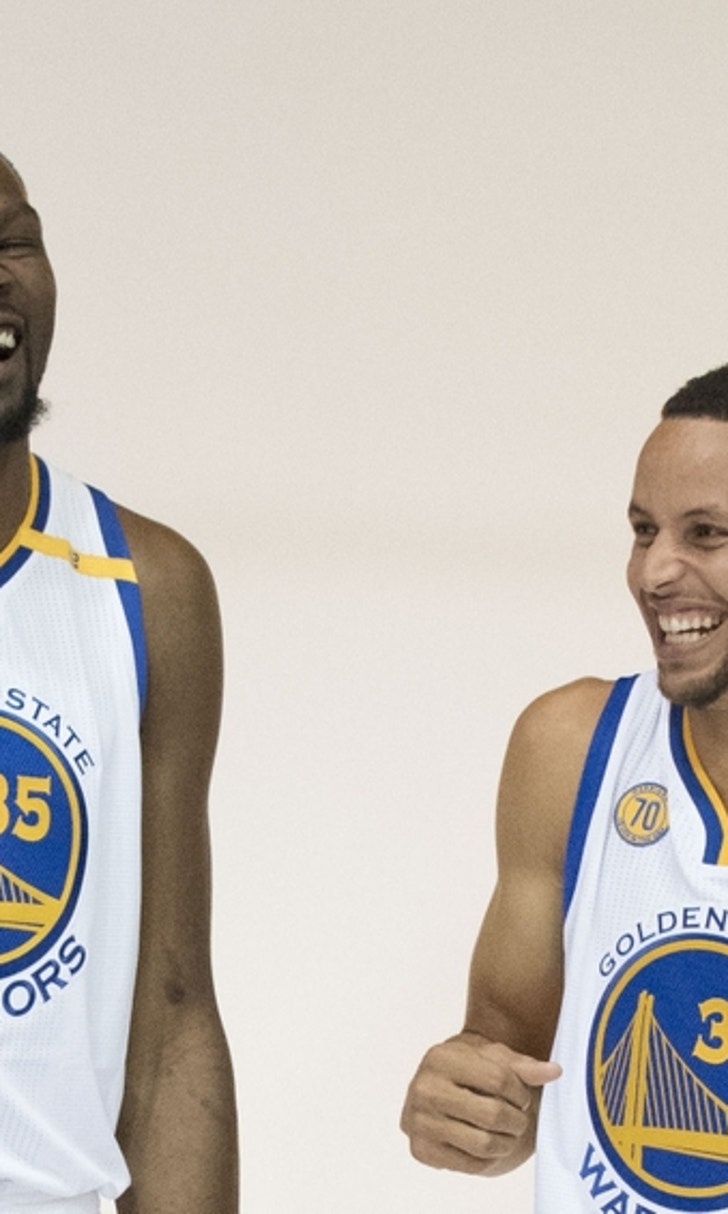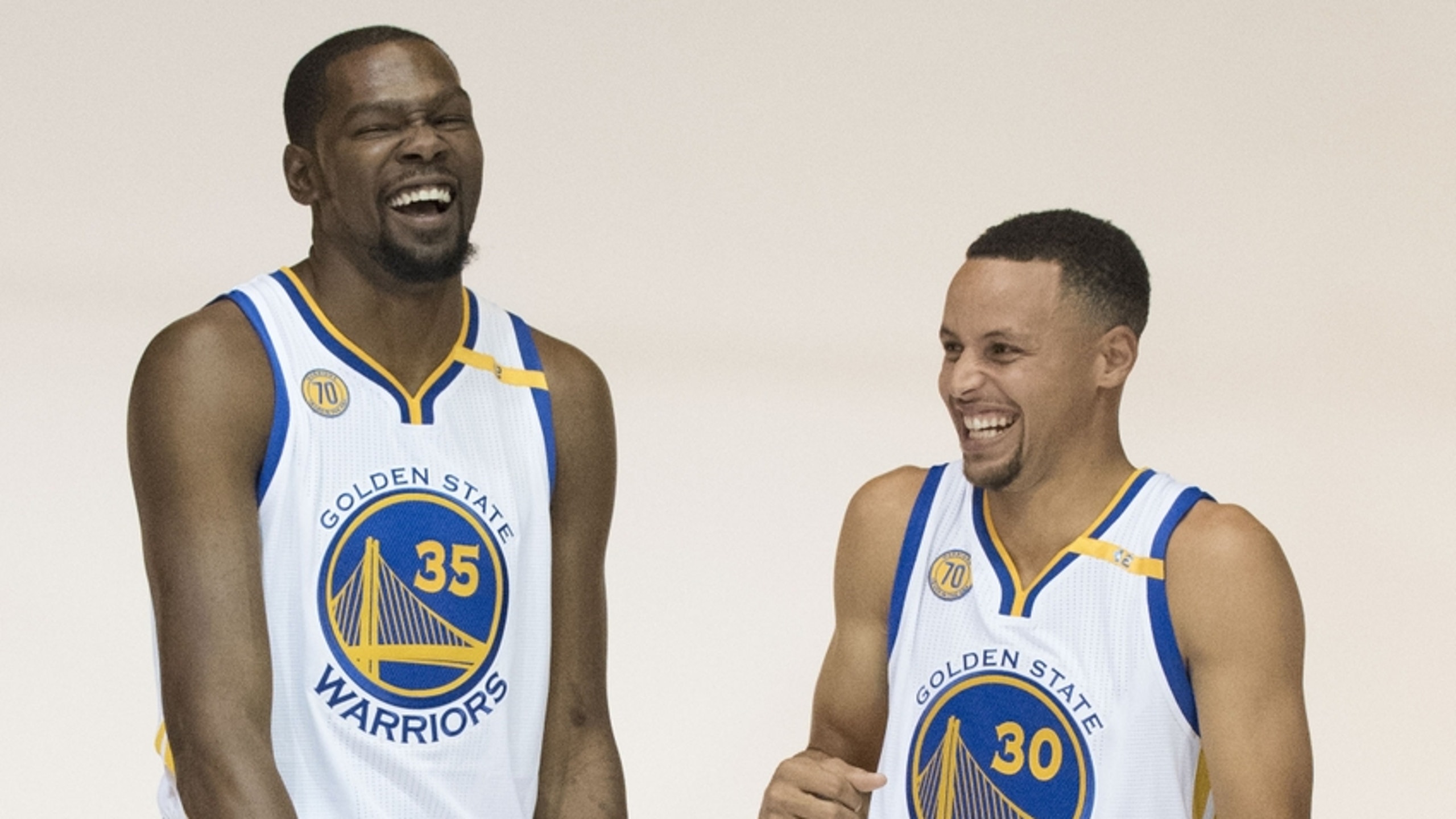 Warriors tell Kevin Durant they want him to take more shots
BY foxsports • September 29, 2016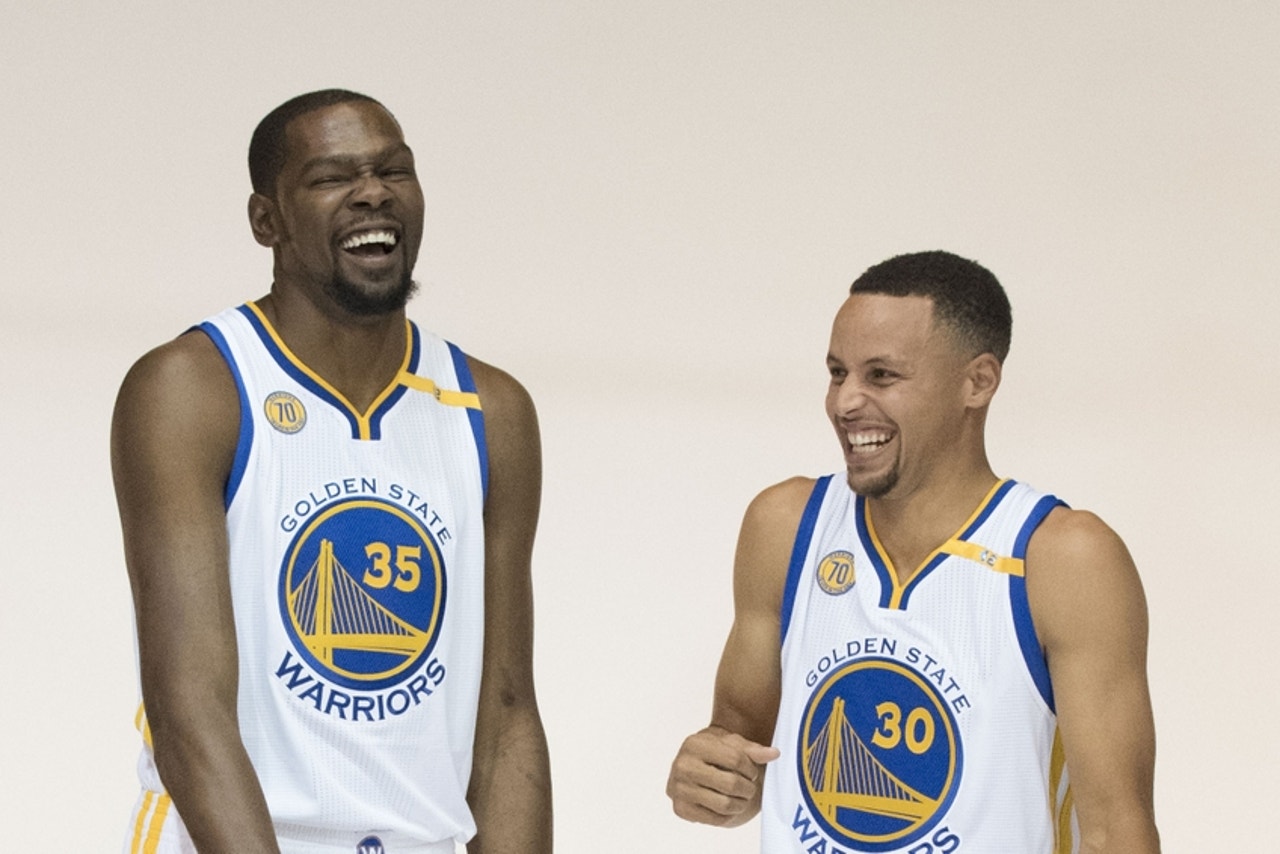 When the Golden State Warriors landed Kevin Durant, many thought the four-time scoring champion would have to sacrifice shot attempts in order to fit in with the likes of Steph Curry, Klay Thompson and Draymond Green.
But that might not be what transpires when the season tips off. After practice Thursday, Durant acknowledged that he shot a lot, but Green wanted him to hoist even more attempts.
"Yeah, I shot a lot today, and Draymond told me I wasn't aggressive enough," Durant told reporters.
Durant, who has averaged 19.1 shots a game during his nine-year career, is one of the most lethal scorers in the league, one of the reasons Golden State added him in the summer.
"That's why they wanted me here! They want me to come out here and be myself. I'm not going to play timid or not step on anyone's toes, but I'm still going to be myself," he said. "Nobody's telling me I'm shooting too much. They want me to be myself out there."
Durant spent eight of his nine years in Oklahoma City with Russell Westbrook, a point guard who isn't shy to look for his own shot, so he's used to sharing the offensive load. But he will look to "impose his will" on offense with the Warriors when the team is struggling.
"My thing is, impose my will by scoring when we need it. I could do the other things, but I'm highlighted by my scoring and how efficient I can put the ball in the basket and try to search out good shots for our group."
---
---