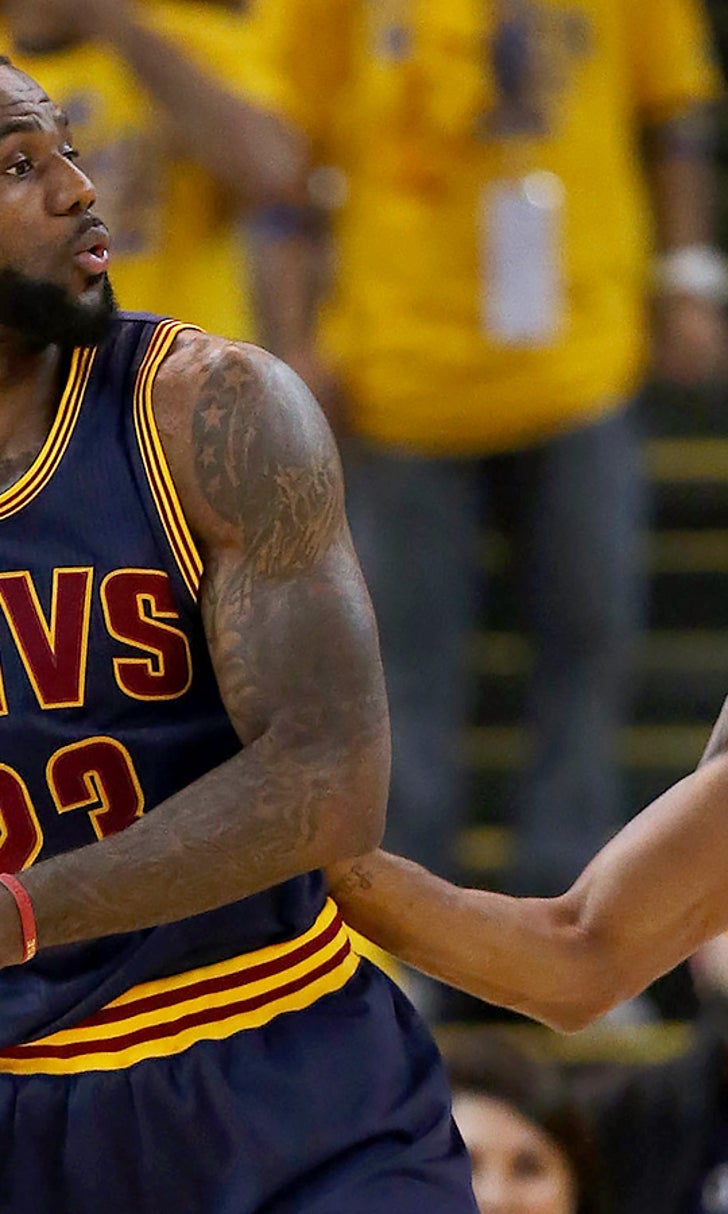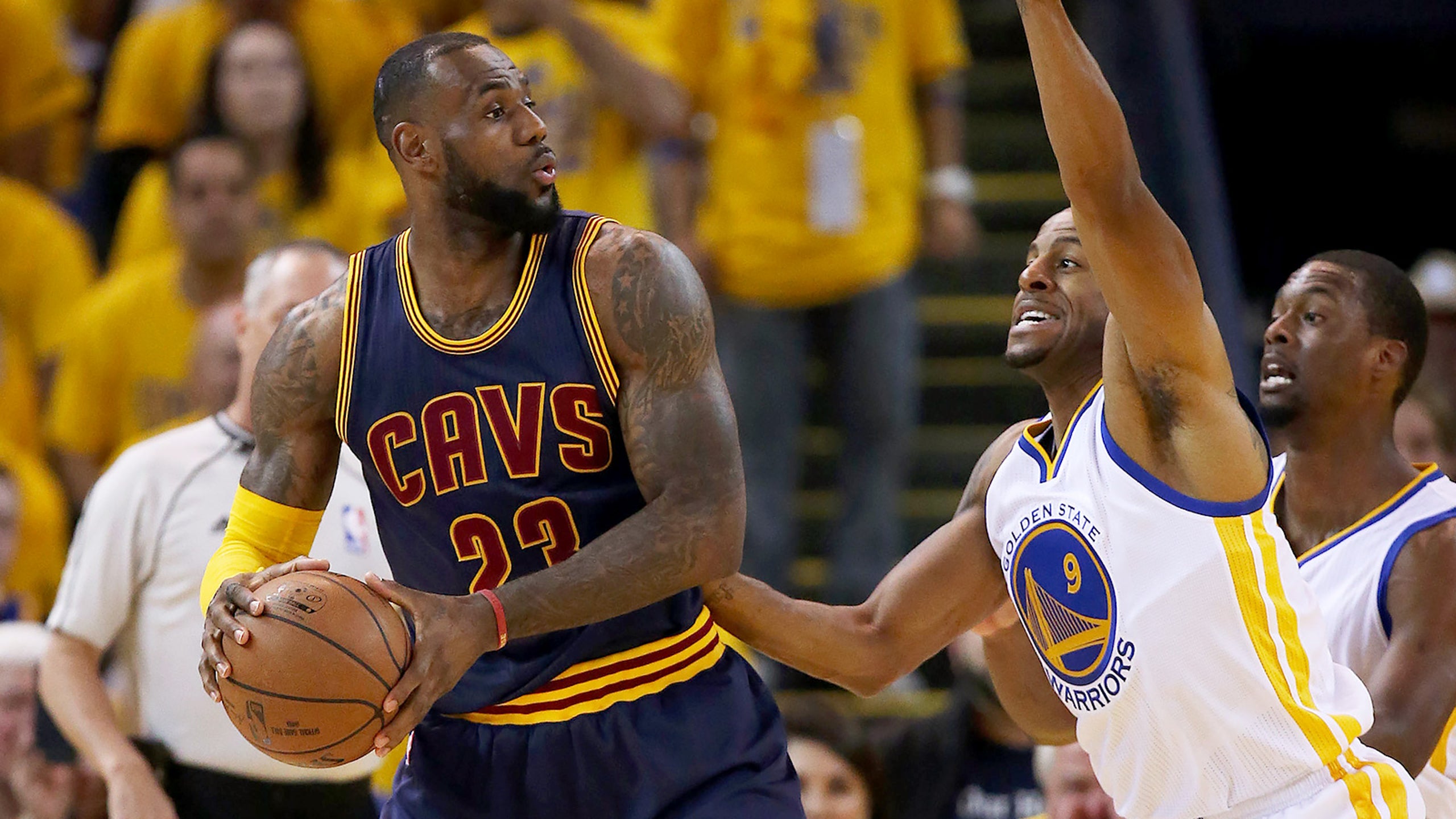 Warriors stick with small lineup in Game 5 against Cavaliers
BY foxsports • June 14, 2015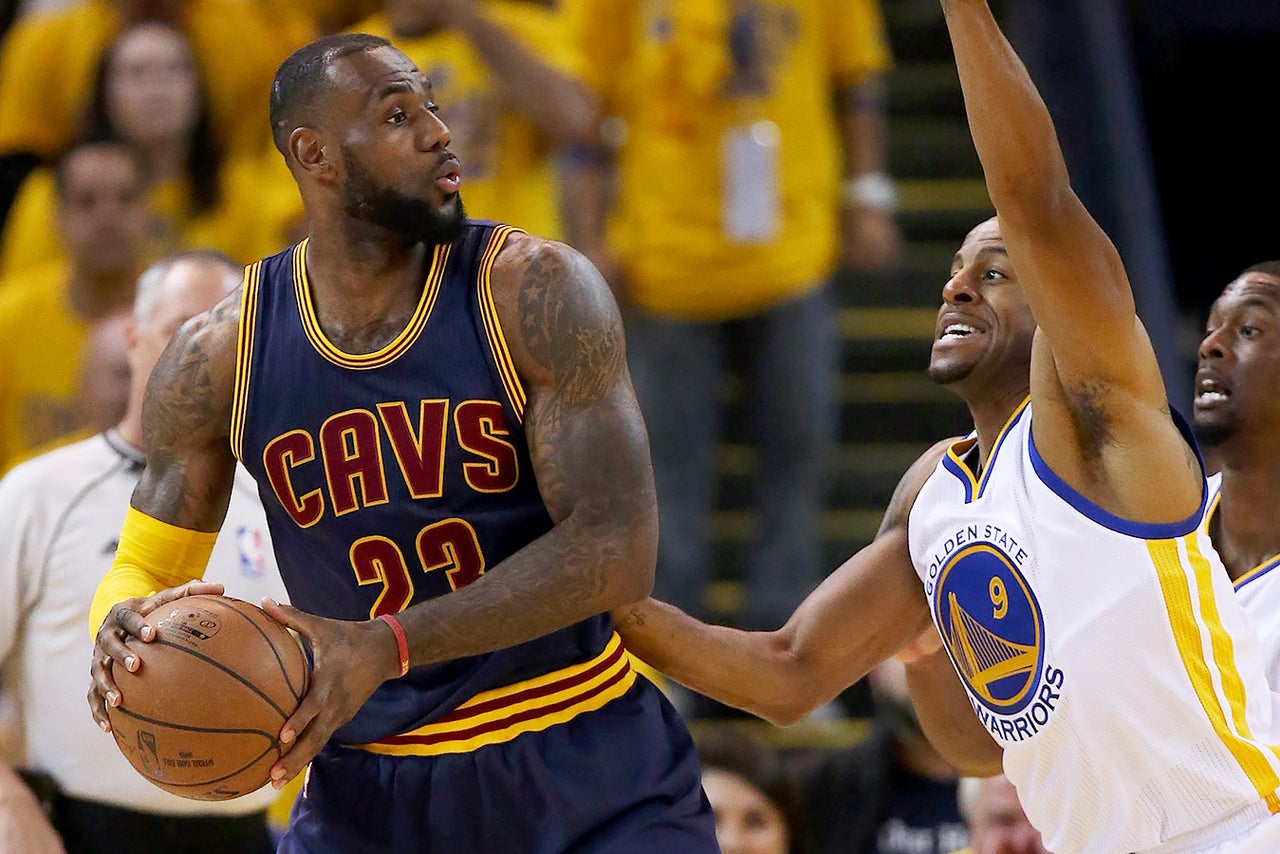 The Golden State Warriors stuck with Andre Iguodala starting in a small lineup in Game 5 on Sunday night vs. the Cleveland Cavaliers.
Iguodala started for the first time all season in the Warriors' 103-82 victory Thursday in Cleveland.
The Cavaliers stuck with their usual five: LeBron James, Tristan Thompson, Timofey Mozgov, Iman Shumpert and Matthew Dellavedova, just as James said they would Saturday.
Before Game 4, he lied about his lineup. Before Game 5, Warriors coach Steve Kerr didn't say much at all.
In a practically Popovich-ian pregame press conference, Kerr had two one-word answers, and another that lasted all of four words -- and that's only because he repeated the same two words.
That was a question about whether he would stick with the small lineup he unveiled in Game 4, with Andrew Bogut on the bench.
"We could," he said. "We could."
Kerr is a former TV analyst and was voted the winner of the Rudy Tomjanovich Award by the Professional Basketball Writers Association, given to a coach for his cooperation with the media and fans, along with excellence on the court.
He was asked Sunday if he felt guilty about lying about his lineup before Game 4 -- he doesn't -- and if he had a clear conscience.
"Very clear," he said, laughing. "Thanks for asking." 
---
---