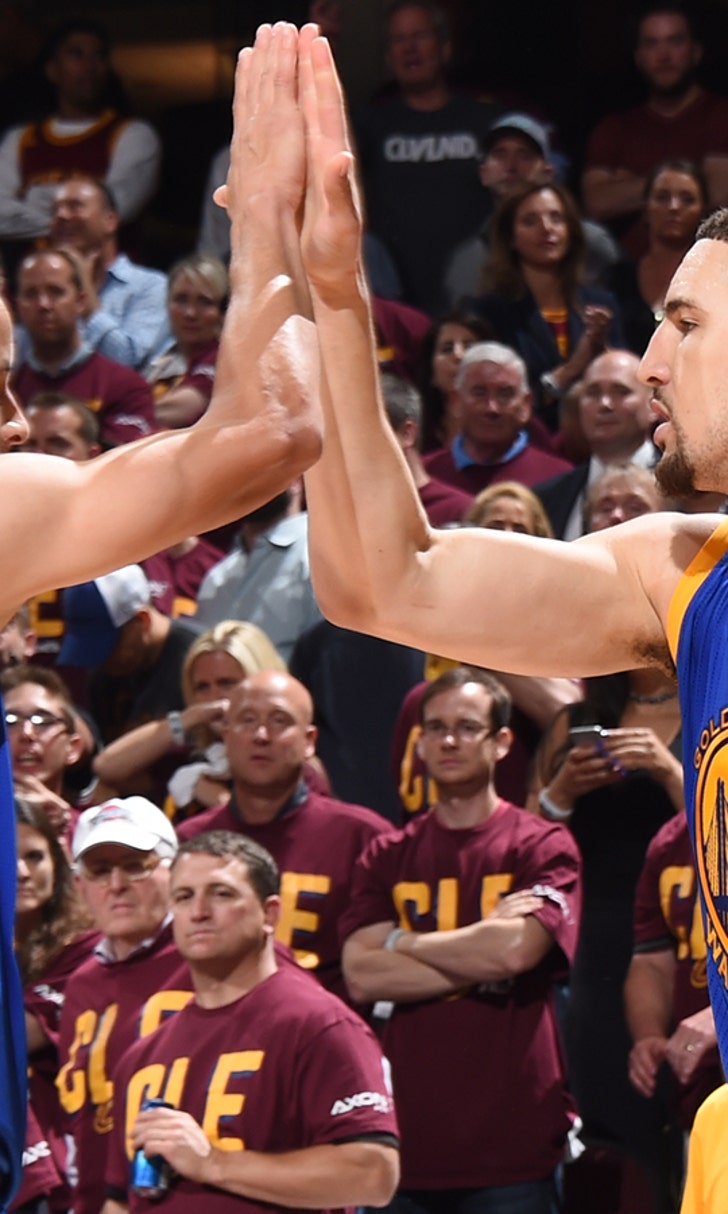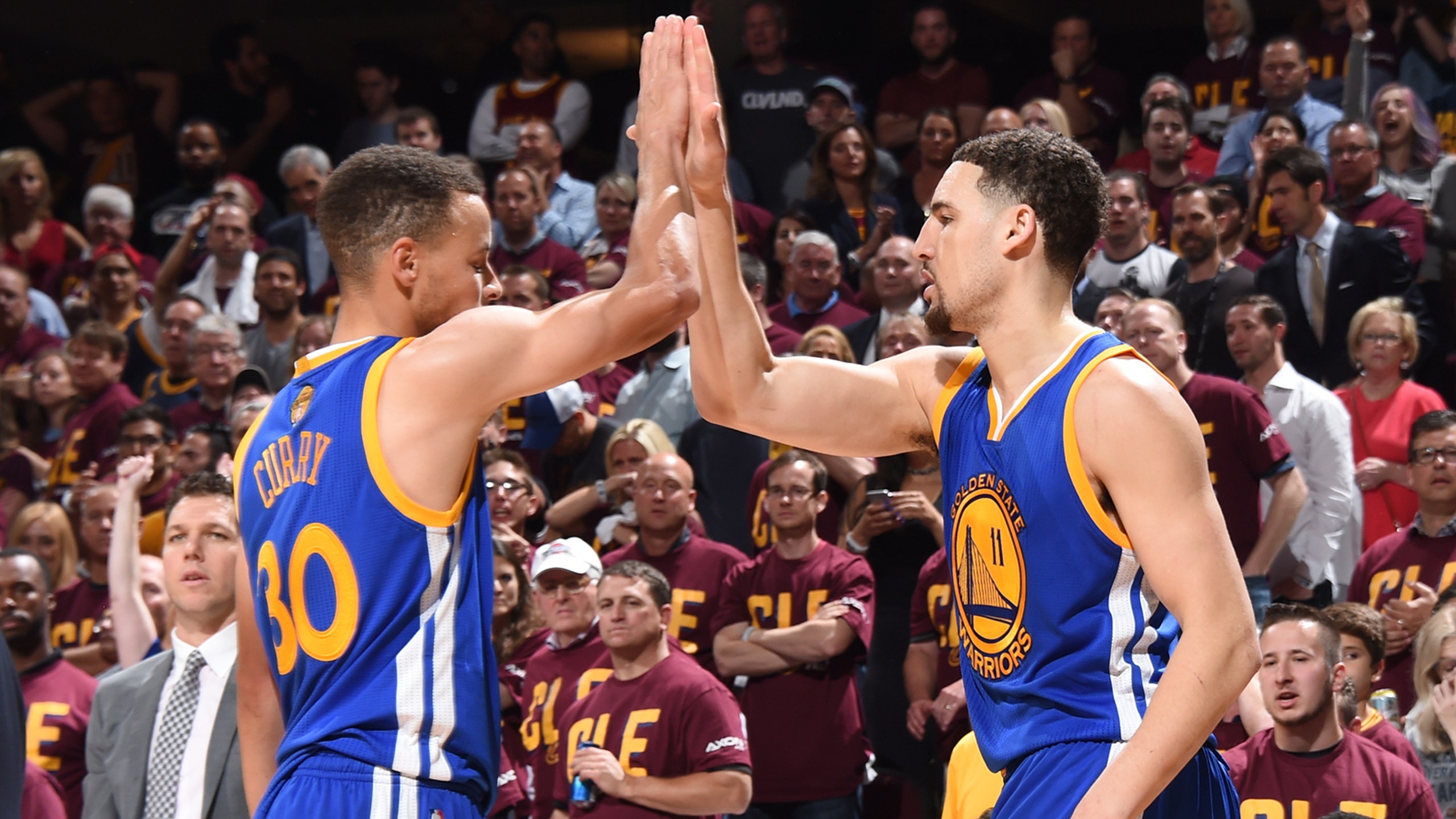 Warriors drain 3's, along with Cavaliers' hopes of a championship
BY foxsports • June 11, 2016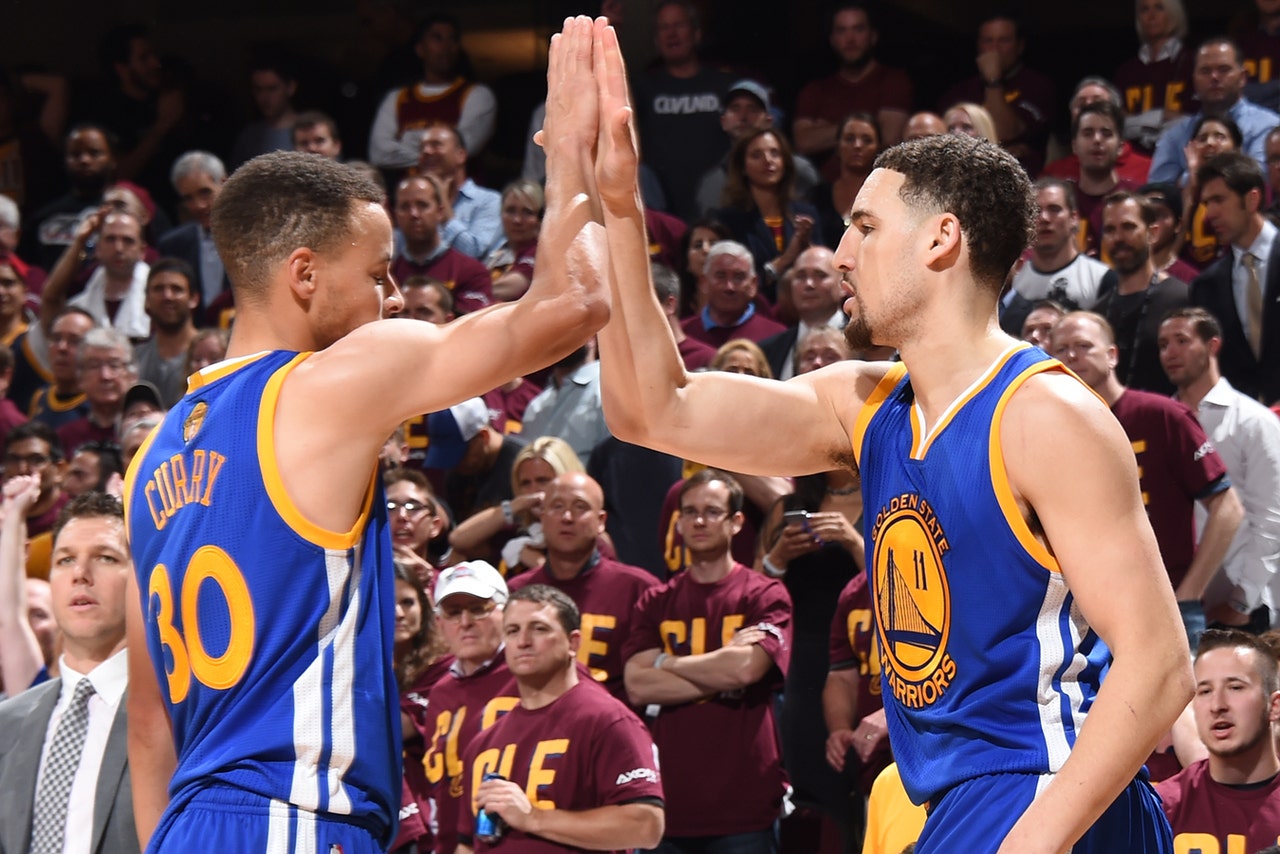 They say "live by the 3, die by the 3," and that old adage couldn't be more true when it comes to this year's NBA Finals matchup.
The Warriors, when firing on all cylinders, are one giant 3-point shooting machine. It's as if they started a 3-point shooting revolution in the NBA, proving last season that it is possible to win an NBA title with an offensive game plan that heavily relies on the 3 — and they're about to do it again.
Not only did Golden State beat LeBron James and Kyrie Irving's Cavaliers on their home court Friday night, but they also did it in record-breaking fashion.
The Warriors made an NBA Finals-record 17 3-pointers in Game 4, shooting 47.2 percent from beyond the arc.
The previous record was set by the San Antonio Spurs, who hit 16 3-pointers against the Miami Heat in the 2013 Finals.
The 3-point parade was led by none other than the Splash Brothers, Stephen Curry and Klay Thompson, who combined to sink 11 3's, and in the process, the Cavaliers.
"I just think they got going," said Kerr. "I mean, sooner or later it's going to happen. With guys like that, you can't keep them down forever."
"I mean, he's our MVP. He makes us go, so we follow," said Thompson. "He was sure with the ball tonight and just made the right decisions and let the game come to him. He played an amazing game. I'm proud of the way he competed and everyone else fed off that."
Harrison Barnes was one of the teammates Thompson was referring to, as the small forward hit 4 of 5 from beyond the arc, including a 3 in the fourth quarter that basically nailed shut the Cavaliers' coffin.
"H.B. [Barnes] made some timely buckets for us," said Curry. "When you have obviously Klay knocking down 3's on the wing, H.B. the way he stepped up, it kind of softens the defense because they've got to be aware of everybody, and then lanes open up and that's when we're at our best."
And for the Warriors, their best means more 3's and less 2's.
On the flip side, the Cavaliers were done in by their lust for 3's, using them as a desperate attempt to stay in the game as they saw it slipping away from them in the fourth quarter.
"We started settling a little bit for the three-point shot when we kind of got down," LeBron James admitted. "We played a little bit too random, trying to dribble drive, get guys looks ... Obviously we've got to do a better job of that."  
Cleveland finished 6-of-25 from 3-point range, missing all five attempts in the final 12 minutes.
While the Warriors make the 3-point formula look easy, the Cavaliers -- who ironically set the record for most 3's made in an NBA game with 25 earlier in the playoffs -- were a prime example of why it's not.
The Warriors are now up three games to one and heading back to Oakland one win away from repeating, after they repeatedly hit their 3's all night long.
---
---