National Basketball Association
National Basketball Association
Thousands celebrate Miami's trip to NBA finals
Published
May. 27, 2011 1:18 a.m. ET

Gabrielle Union thrust both her arms up in celebration. Savannah Brinson hoisted her index finger skyward.
On the street below, more than 10,000 Miami Heat fans screamed in delight as well.
The Heat are going to the NBA finals - and the party in Miami started long before the game ended. The team threw a rally for its fans Thursday night, showing Game 5 from Chicago on a giant 3,400-square-foot video screen affixed to the side of its arena, and when Miami pulled off a stirring comeback to win 83-80, the crowd erupted in joyous bedlam.
Dwyane Wade and LeBron James led the rally in Chicago, and in Miami, their longtime girlfriends - Union and Brinson, respectfully - led the party in Miami.
''I think it's absolutely amazing,'' Brinson said.
The Heat will play Dallas in the NBA finals, a rematch of the 2006 series that Miami won in six games.
Union posed for photos long after the game was over, waving at people who packed Biscayne Boulevard. And as soon as the game ended, more people began spilling into the fenced-off area outside the arena.
''People think of Miami, they think of South Beach,'' Union said. ''Miami is real people who go to work every day who aren't millionaires who can't afford to always get tickets inside this arena. This win was for them, out here on Biscayne, doing it, doing it well and never giving up.''
The Heat pulled out many stops Thursday night for the party, which reminded some of the scene outside the arena last July 9 when Wade, James and Chris Bosh celebrated their signing of deals with Miami.
Cell phone company T-Mobile brought rapper Ludacris for a 40-minute concert outside the arena before the game, Miami's dance team and in-game entertainment performed repeatedly throughout the night, and there was no cost to attend. Business at the line of food trucks and concession areas was brisk, and one woman spent over $400 on T-shirts with players' names on the back.
''I have 11 grandchildren,'' said Juanita Parone. ''They all are getting a shirt from Gramma.''
Police said the crowd was overwhelmingly well-behaved.
Even Ludacris - who calls Atlanta home, though he maintains a residence in Miami - said he was hoping to see James and Wade, two players he's particularly friendly with, reach the NBA finals.
''They've exceeded a lot of people's expectations,'' Ludacris told The Associated Press. ''When they first started, all I kept hearing was, they're not going to do it this year. Well, they got it together and they're definitely knocking everybody out of the park.''
Which, Union pointed out, was not a popular opinion during these playoffs, when many expected Miami to lose to Boston in the East semifinals, then to the Bulls in the East finals. Miami won both in five games.
''People said they'd never get past Boston,'' Union said. ''People said they'd never get past Chicago.''
The loyalty of Miami fans has been a talking point around the league all season, with commentators often pointing out that all seats in the arena are rarely filled at tip-off.
The Heat played over 100 percent capacity for the season, and tickets for Games 1 and 2 of the NBA finals - Tuesday and Thursday in Miami - are expected to be gone quickly when the remaining batch is released Friday afternoon.
''We have been ripped all year for not loving our team,'' said Heat fan Mario Pollazo, who brought his two children to the event, never minding that they're usually in bed by 9 p.m. ''How dare people say that about Heat fans? Look at this crowd. We waited 45 minutes for food in that line. Everyone I know is here. And you know what? We're coming back for a parade.''
---
Tim Reynolds on Twitter: http://www.twitter.com/ByTimReynolds
---
---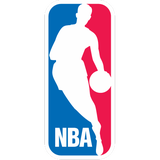 Get more from National Basketball Association
Follow your favorites to get information about games, news and more
---