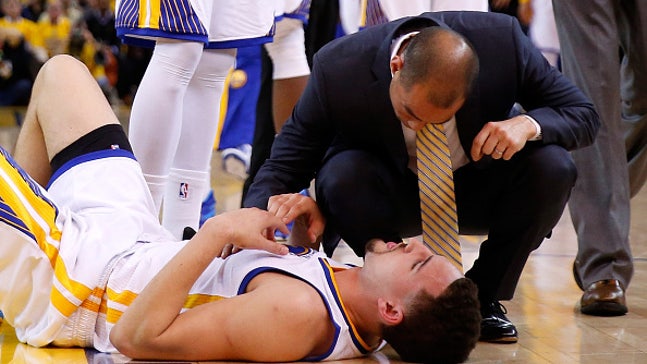 Thompson officially diagnosed with concussion, no timetable for return
Published
May. 29, 2015 3:10 p.m. ET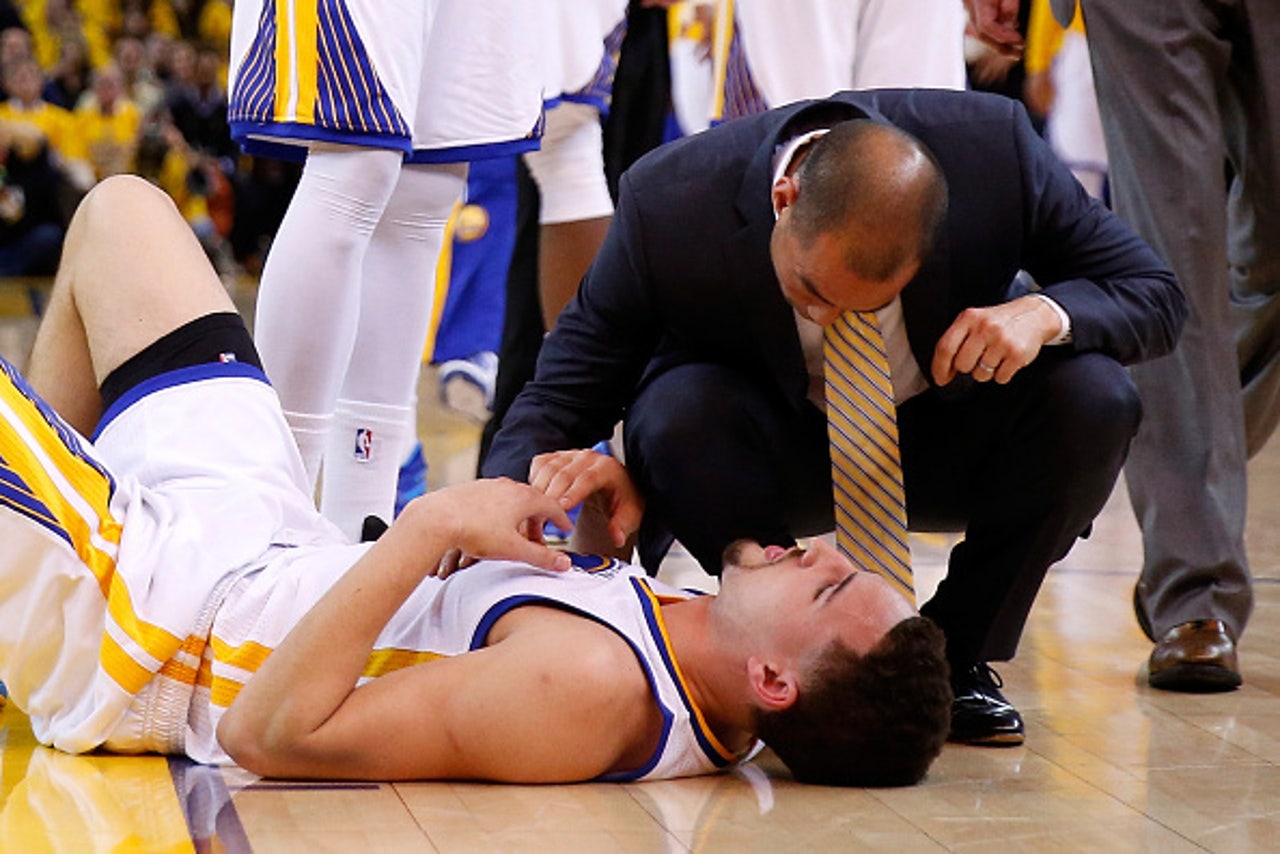 By Vincent Frank
This could end up being one of the big stories as the 2015 NBA Finals between the Cleveland Cavaliers and Golden State Warriors approaches.
All-Star Warriors guard Klay Thompson took a knee to the head in the team's series-clinching win over the Houston Rockets on Wednesday night. After heading to the locker room for an examination, Thompson was cleared by team doctors to return to action. He did.
Following the game, Golden State reported that Thompson was suffering some concussion-like symptoms. This brought every social media doctor out of the woodwork. Did the Warriors follow proper protocol? Did they put the game ahead of the health of a star player? It's a debate that will likely linger for the foreseeable future.
Now comes this piece of information directly from the Warriors:
"Following extensive examinations over the past two days—including neurological tests earlier this morning—Warriors' guard Klay Thompson has been diagnosed with a concussion," the press release read, via ESPN's Ethan Strauss. "He will not return to the court until he is symptom-free and cleared under the NBA's concussion protocol guidelines. He will be evaluated daily and there is no timetable for his return."
The NBA's protocol is pretty clear here. Thompson will have to pass a battery of tests while showing absolutely no symptoms in any of the tests in order to return to court. Once he fails a specific test, he's not able to move forward in the process. Until he passes each individual test, he will not return to the court.
The good news here is Golden State has an entire week off before hosting Cleveland in Game 1 of the NBA Finals next Thursday. The bad news here is that every person is different when it comes to concussions. Some don't show any symptoms within a couple days. For others, it takes well over a week.
The severity of the concussion will also play a role here. It was reported following Wednesday's game that Thompson could not drive home and threw up. He was also bleeding from his ear.
If Thompson can't go for Game 1, it's likely that Andre Iguodala will start in his stead.
More from Sportsnaut:
---
---