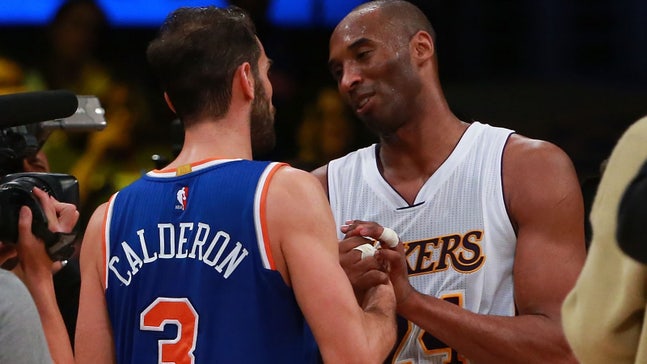 The Knicks beat the Lakers on one of the worst plays you'll see
Published
Mar. 14, 2016 12:30 a.m. ET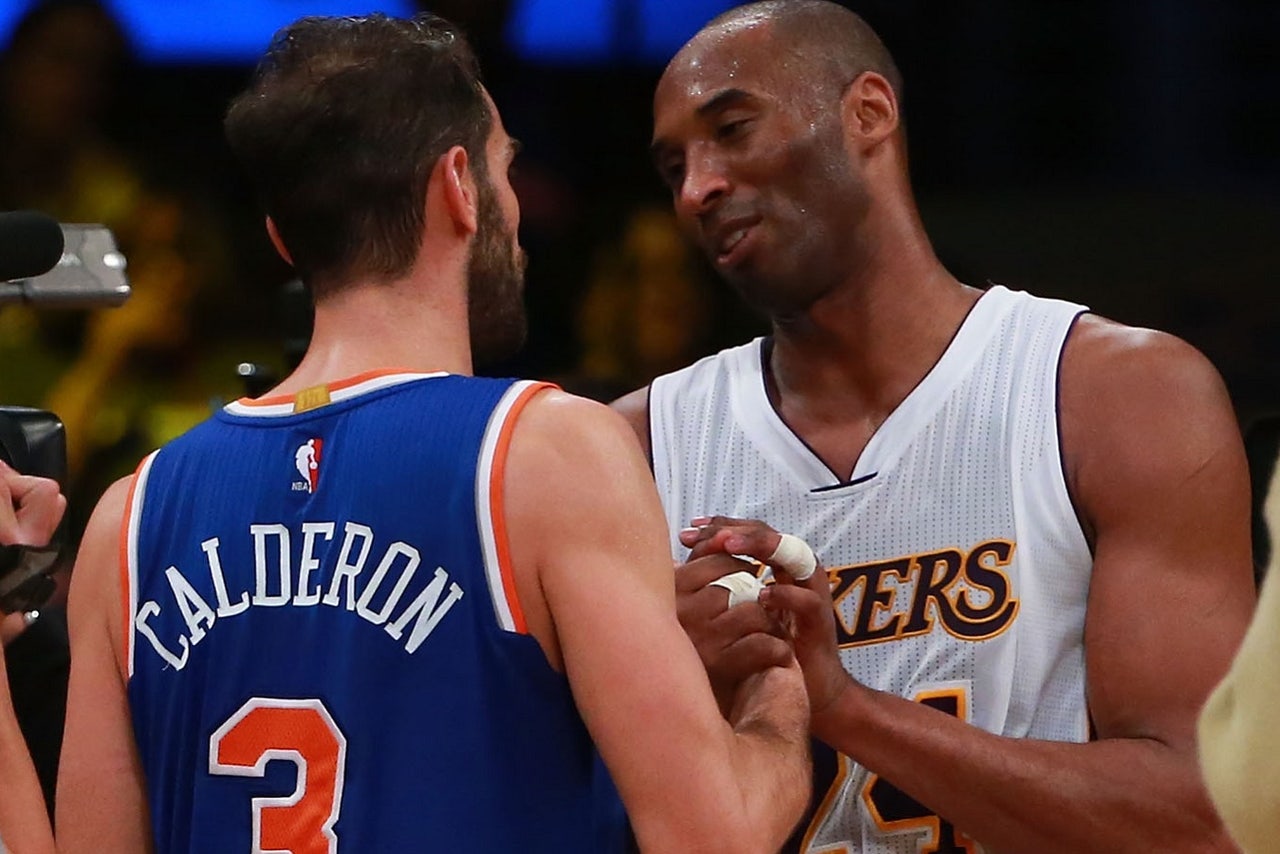 There were very few moments in Sunday's 90-87 New York Knicks win over the Los Angeles Lakers that were easy to watch. Sure, Kobe Bryant hit a couple of classic turnaround jumpers, and those were pretty cool:
And Jordan Clarkson did whatever this is. That was entertaining:
But for the most part, Phil Jackson had it right when he joked that the two teams set basketball back a few years.
That was most obvious on the final real play of the game. The Knicks took possession with the score knotted up at 87-all, and they managed to get a Jose Calderon 3-pointer for the win:
Not that bad, right? Maybe not the greatest look, but it worked. But watch the whole play, which is one of the worst we've ever seen on a basketball court, let alone in a supposedly professional NBA game:
It could have been worse, we guess. The Knicks could have turned the ball over on the inbound. Or at halfcourt, where Robin Lopez barely makes the save. Or when Lopez almost fumbles the ball. And it might have all been Kobe's fault, as Carmelo Anthony told reporters after the game that Bryant blew up the play:
Of course, that's kind of the point. Yeah, Bryant does a great job of sticking with Melo. But there aren't any other real options beyond that. And why in the world is the 478,000-year-old Bryant able to stick with Melo, anyway? It seems like it's because the play is designed to have Melo dance around in a big circle at the free-throw line before wandering out to halfcourt as some sort of decoy. Bold strategy, Cotton.
If you're drawing up triangle plays that Kobe already knows, you're taking your chances. Somehow, some way, it worked for the Knicks on Sunday.
---
---