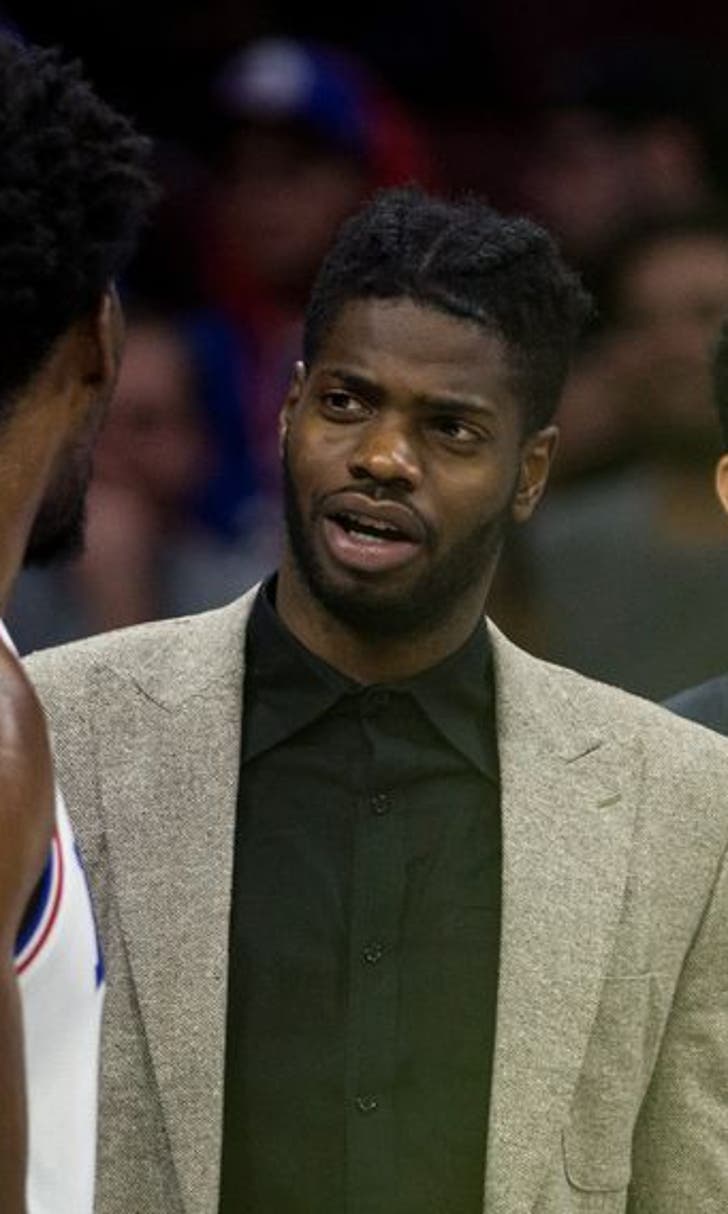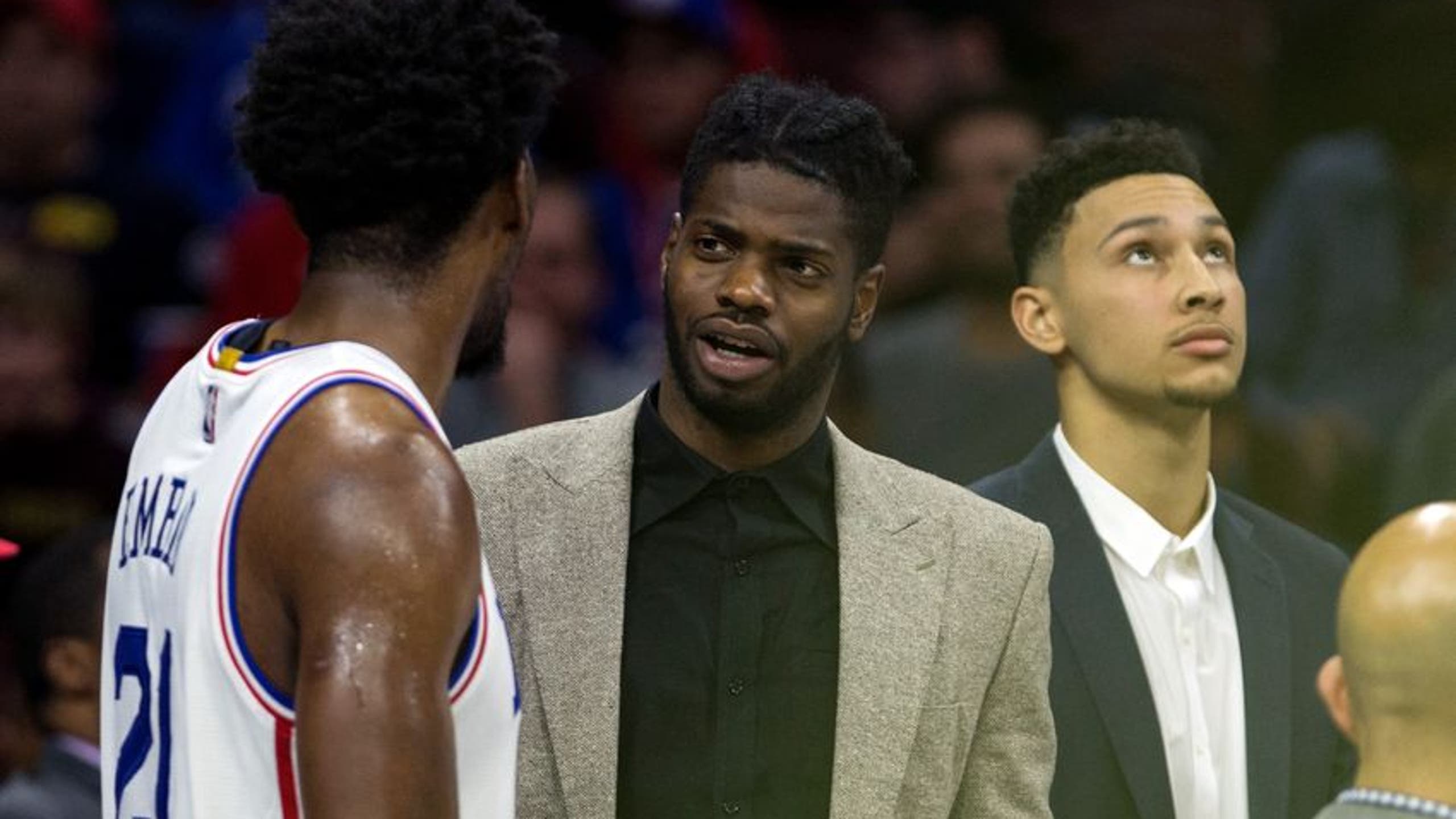 The Four Most Likely Trades for Philadelphia 76ers Big Men
BY Fansided and Mike O'connor/FanSided via The Sixer Sense • December 28, 2016
With the Philadelphia 76ers big man log jam nearing a climax, it's time to break out the fake trades. Let's negotiate.
Noel to the Blazers
76ers get SF Allen Crabbe, Top-18 Protected 1st Round Pick (2017)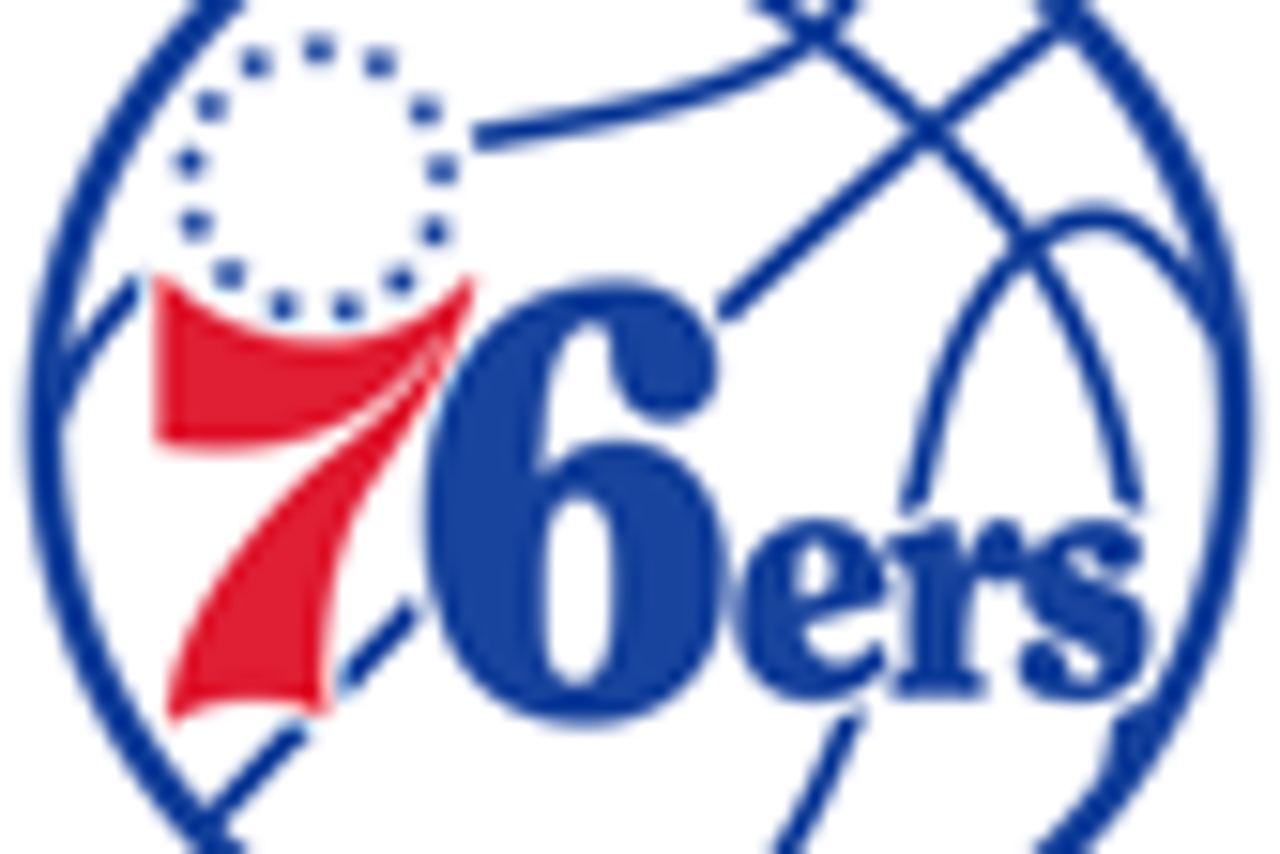 Trail Blazers get C Nerlens Noel
Why it happens:
The Blazers' front office is clearly in "win-now" mode, which is only a good idea when you're actually winning. Portland struggles mightily to defend the pick and roll. Synergy ranks them near the bottom in the league in points per posessions allowed. With a season-ending injury to Festus Ezeli and weak perimeter defense, the Blazers are in desperate need of a versatile defensive anchor. Despite an outlandish amount of spending this summer, Portland would be one Evan Turner trade away from being able to keep Nerlens long-term. A Noel, Damian Lillard, and C.J. McCollum nucleus is about as fun of a young core as you can find.
From the Sixers' perspective, Allen Crabbe immediately becomes their best shooting guard prospect since Andre Iguodala. Crabbe's 43 percent three point stroke, shrewd off-ball cutting, and improving perimeter defense would be a perfect fit to surround Joel Embiid and Ben Simmons. See an example of the first two below:
Dec 7, 2015; Philadelphia, PA, USA; San Antonio Spurs guard Jonathon Simmons (17) shoots against the blocking attempt of Philadelphia 76ers forward Nerlens Noel (4) during the second quarter at Wells Fargo Center. Mandatory Credit: Bill Streicher-USA TODAY Sports
Noel to the Spurs:
Spurs get: Nerlens Noel
Sixers get: Dejounte Murray, 2018 Lottery Protected First Round pick
Why it happens: The Spurs are in desperate need of fortifying their strangely mediocre defense. Like Portland, San Antonio has been uncharacteristically bad at defending pick and rolls this year. Synergy ranks them 25th in points per possession against from ball handlers and 23rd from big men in the pick and roll. Try not to fall out of your seat when you see this one:
Turns out that teams are willing to take Kawhi Leonard's matchup out of the play to 20-25 feet away from the basket and let the rest of their team play four on four with the Spurs' defenders. The Spurs are in desperate need of another defender to shy teams away from that four-on-four game. Noel would provide an ideal detour away from the rim and back towards Kawhi Leonard territory. The Spurs also have Pau Gasol's contract likely coming off the books after this year, so they could afford to hold onto Noel long-term.
From the Sixers' perspective, they get an athletic, raw guard in Murray and another shot at a first round pick. This might seem like a small haul for the Sixers. But such is life when your General Manager publicly denounces the logjam and the players curse out the front office.
Feb 21, 2016; Dallas, TX, USA; Philadelphia 76ers center Jahlil Okafor (8) makes a jump shot during the second half against the Dallas Mavericks at the American Airlines Center. The Mavericks defeat the 76ers 129-103. Mandatory Credit: Jerome Miron-USA TODAY Sports
Okafor to Dallas
Sixers Receive: Shabazz Muhammad, 2017 Dallas First Round pick (Top-8 Protection for 2 years)
Mavericks Receive: Jahlil Okafor
Timberwolves Receive: Andrew Bogut
Why it happens: For the Sixers, this would be a tremendous haul for Jahlil Okafor. Muhammad, once thought to be the best prospect in his draft class, is an underrated wing prospect who has been one of the best off-ball cutting guards in the league. He's a right place, right time player who doesn't need a set play to seep into creases in the defense. Timing is one of the best aspects of his game. Notice how he doesn't oversell the cut here – he lulls Jerami Grant to sleep.
His cutting combined with his improved jump shot makes him an ideal compliment to Ben Simmons. While Dallas is unlikely to finish outside of the top-8 in the next two years, another first round pick is always a valued asset.
From the Mavs' perspective, their merry-go-round of past prime veterans surrounding Dirk Nowitzki is coming to an end. The Mavs' front office is finally recognizing that it is time to begin planning for the post-Dirk era. With this deal, the Mavs get to shed the contract of Andrew Bogut and take a flyer on Jahlil Okafor to see if Rick Carlisle can teach him to play defense. The Mavericks would also provide Okafor with more shooting, spacing, and skill at his disposal than any point during his tenure with the Sixers.
As for the Timberwolves, Bogut can fill any number of roles around their young core. Bogut could start alongside Karl-Anthony Towns, taking away a lot of the low-post physical burden as well as giving Thibodeau the opportunity to run a lot of the high-low sets that he ran in Chicago through Joakim Noah. This would also open up a lot of sets for Minnesota's young wings through dribble hand-offs in the same way that Bogut did for Golden State. See if these look familiar.
Bogut would also provide the team with a necessary veteran presence in a locker room that is struggling to see eye to eye with its head coach. With their glut of wings and shooting guards, Muhammad is a minor and necessary casualty of the group. Should Bogut fit, they could re-sign Bogut for a reasonable price this summer.
Nov 25, 2016; Philadelphia, PA, USA; Philadelphia 76ers center Jahlil Okafor (8) dribbles past Chicago Bulls guard Rajon Rondo (9) during the second half at Wells Fargo Center. The Chicago Bulls won 105-89. Mandatory Credit: Bill Streicher-USA TODAY Sports
Okafor to Chicago
Sixers receive: Denzel Valentine, Cristiano Felicio, 2017 Second Round Pick
Bulls receive: Jahlil Okafor
Why it happens: Similar to the way that the Indiana Pacers use Al Jefferson as a super-sub to feast on second unit defenses, the Bulls could utilize Okafor in such a role while juxtaposed with stretch-fours like Doug McDermott and Nikola Mirotic. Bulls coach Fred Hoiberg also bases many of his sets for Jimmy Butler out of weak side cuts off post-ups. Okafor's gravity in the post would be a major asset for the Bulls' offense. Here's one of Hoiberg's favorites, "Zip backdoor".
From the Sixers' standpoint, Denzel Valentine is a versatile guard prospect who can spend time playing anywhere from Point Guard to small-ball Power Forward. Should Valentine stay healthy, the Sixers will get a skilled and promising player, along with a flyer on Felicio and a second round pick.
Ultimately, a deal happens when both parties are motivated to act, and feel value given equals or is less than value taken.
More from The Sixer Sense
This article originally appeared on
---
---